These Authentic Mexican Sauces will take your meal from good to extraordinary. Kick up your chips, tacos, burritos and enchiladas!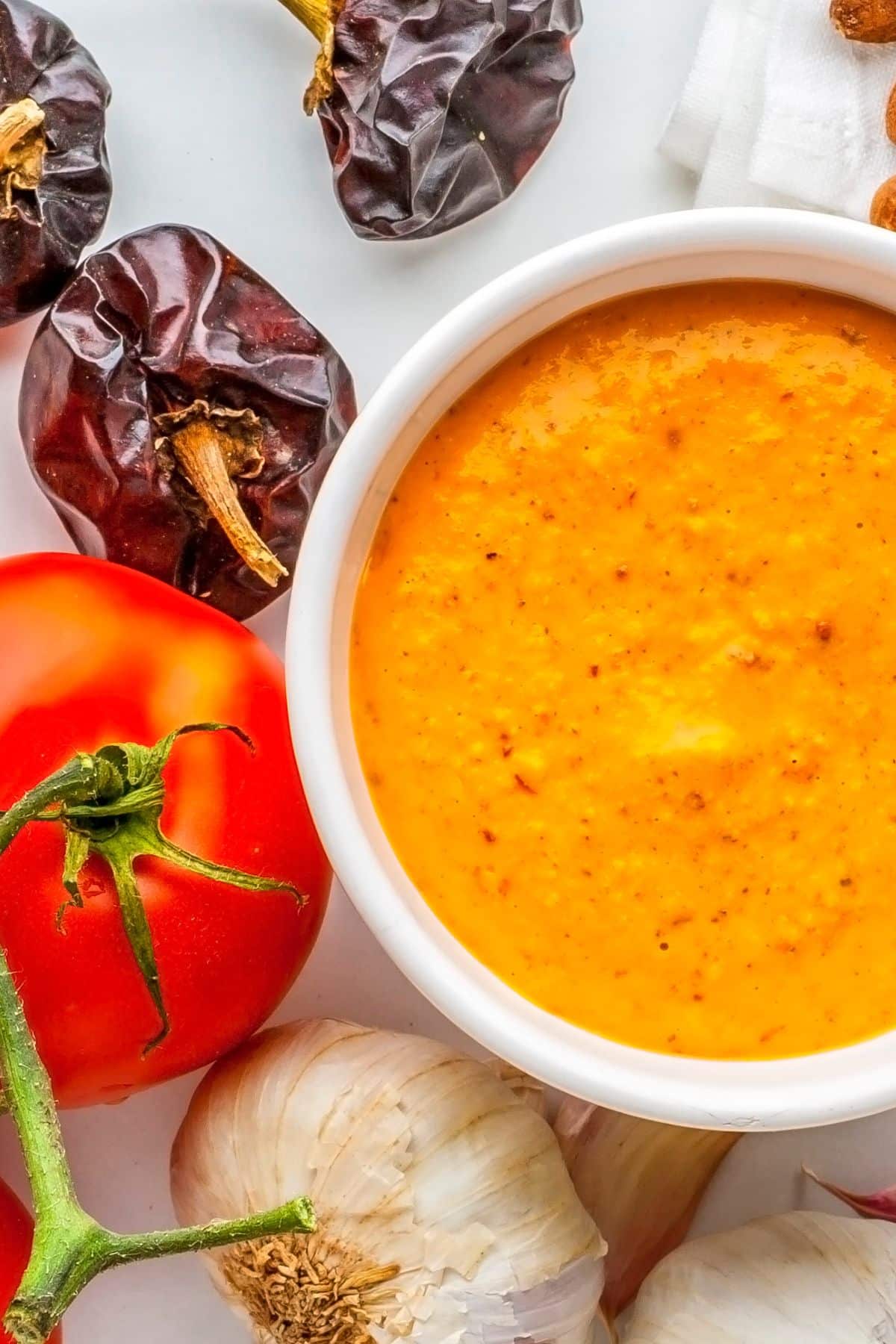 How to Serve Mexican Sauces
In the United States, there are a lot of chunky sauces that are served with tortilla chips. Salsa is actually the Spanish word for sauce. The biggest difference I've seen is that, when serving sauces at the table in Mexico, there are a lot of thinner sauces.
Actually, a lot of the food served in restaurants in Mexico aren't extremely spicy hot. It's the sauces served at the table that determine whether your food is spicy or not.
Always try the sauces before you start pouring them on your food. You could be in for a surprise!
Are Red Chiles or Green Chiles More Spicy?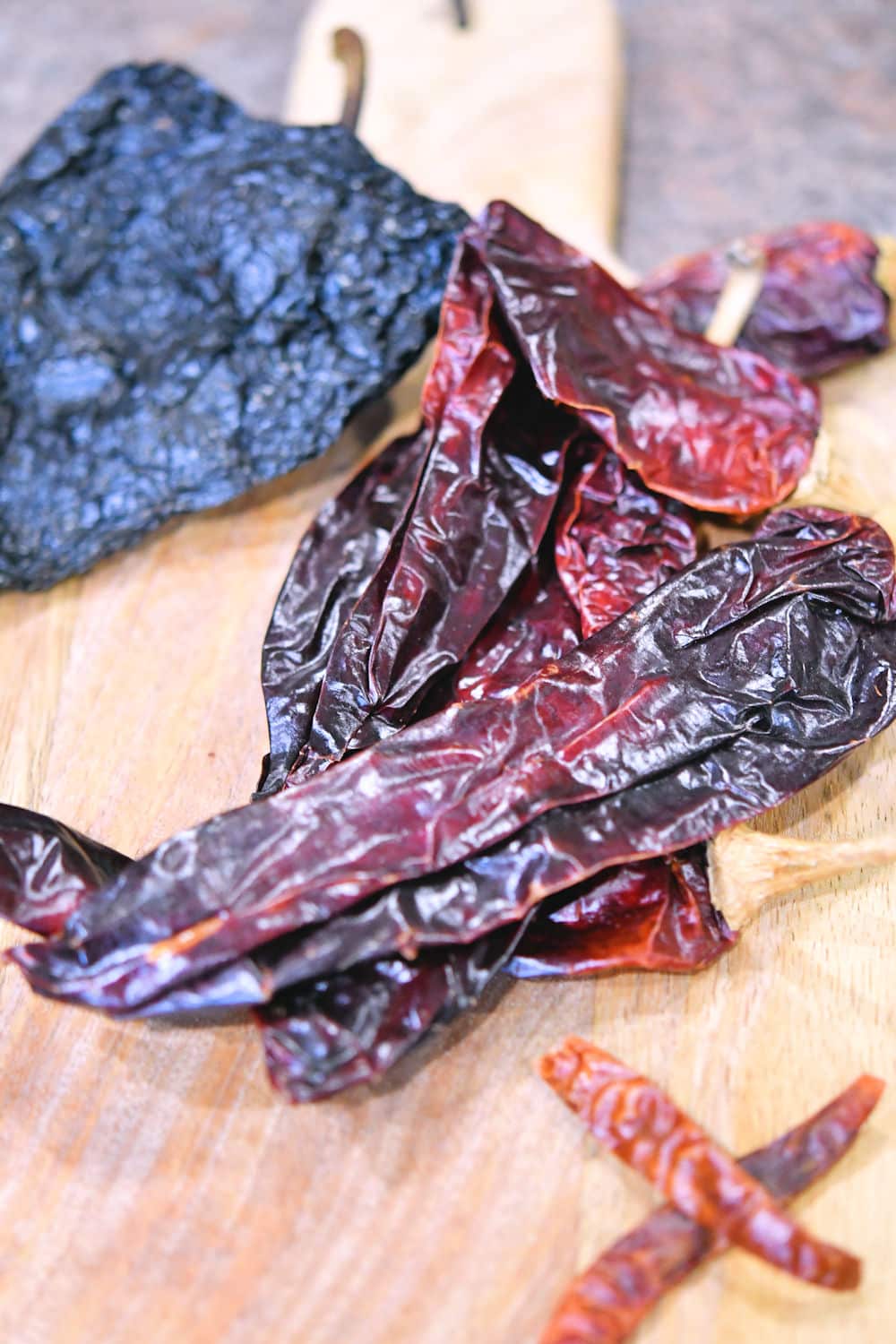 I'm going to have to say that red chiles are more spicy than green chiles. To me, the smaller the chile pepper, the more spicy it is. Some of them are pure fire! Arbol and Piquin, I'm looking at you.
The yellow and orange ones, though. I'm not ready for them at all. You can review my Scoville Heat Scale to see some examples.
Salsa Roja
Salsa Roja ("red sauce") is usually made with dried red chiles. You use hot water to reconstitute them before blending them in a molcajete or an electric blender. You can either reconstitute them straight or toast them a little first.
You can add garlic, onion, cilantro and even tomatillo for flavor. Use caution in adding onion since it will turn your sauce orange if you add too much.
Nothing wrong with that! But, if you want to keep the deep red color, you could even use onion powder instead.
Salsa Verde
Salsa Verde ("green sauce") is usually more fresh and bright compared to salsa roja. It's made from green chiles, tomatillos, onion, garlic and cilantro.
You can either roast the chile peppers or saute them in a little oil. I've even boiled them in water. Your decision is based on the taste you want or could mean simply that you don't want to turn on the oven in the summer.
If you roast the chiles, you blacken the thin peel so it can be removed easily. I've learned that you need to use high heat so the chiles char on the outside but don't turn to mush on the inside.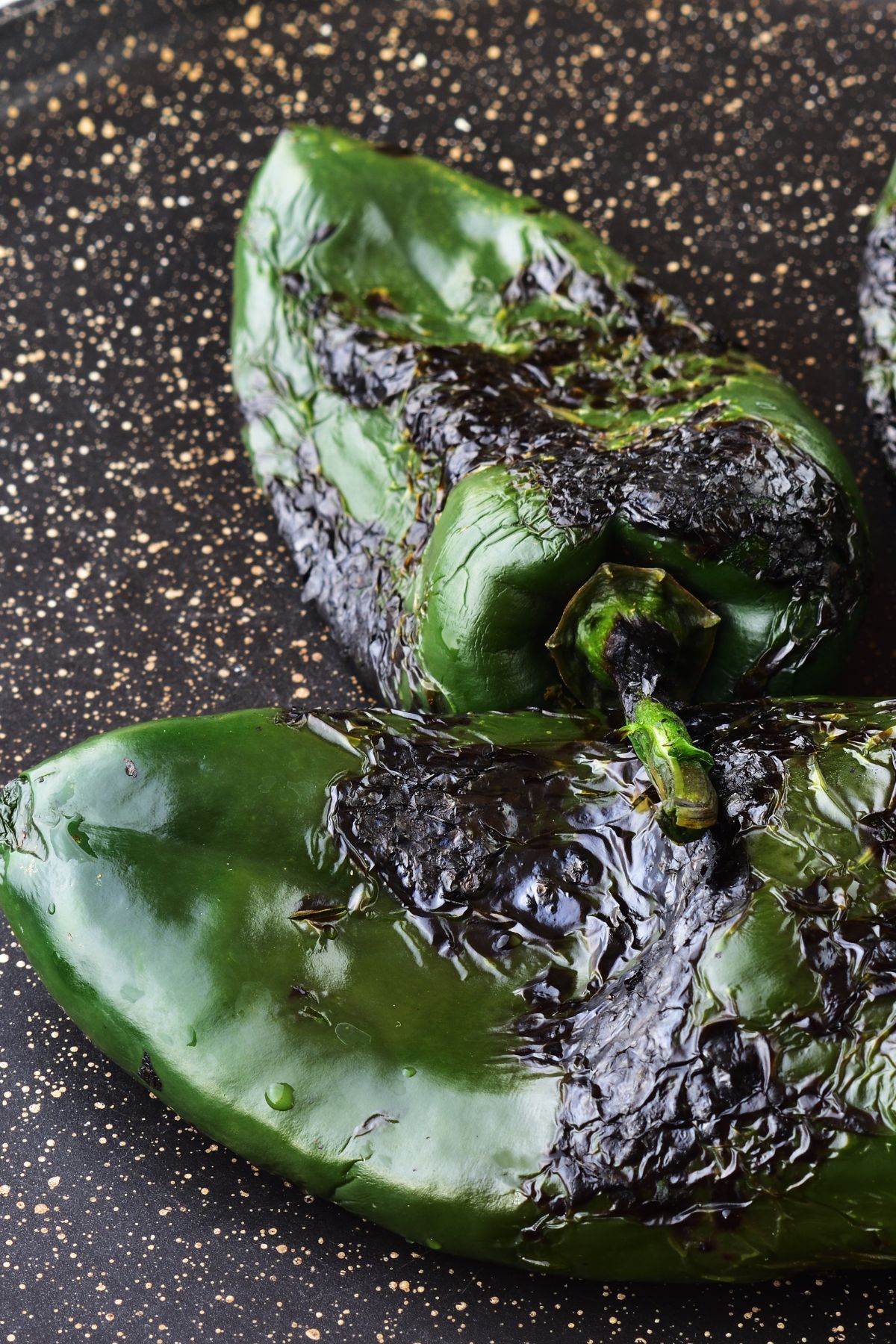 Are Mexican Sauces Spicy?
Authentic Mexican Sauces are as spicy as you want to make them. You can use the chile peppers you love at the level of spicy that you want.
When making red chile sauce ("salsa roja"), use more California chiles for less spicy sauce. Use more Chiles de Arbol, Piquin or Cascabel for more spicy.
When making green chile sauce ("salsa verde"), use more Poblano or Anaheim. You could even replace some with green Bell Peppers, if necessary. For more spicy, use more serrano.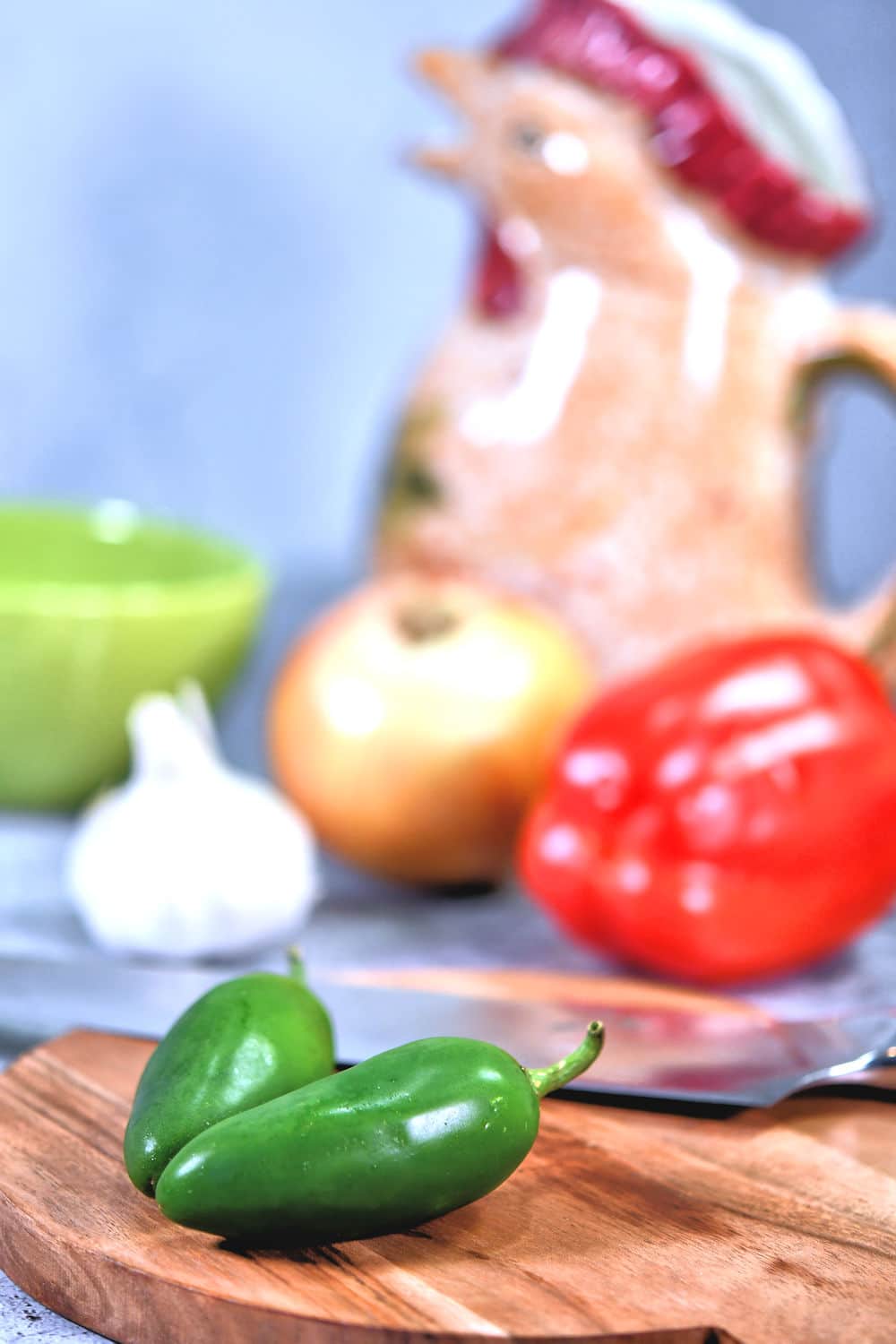 Fresh Salsa
I usually serve a fresh Pico de Gallo on the side. You can also add it directly to your tacos.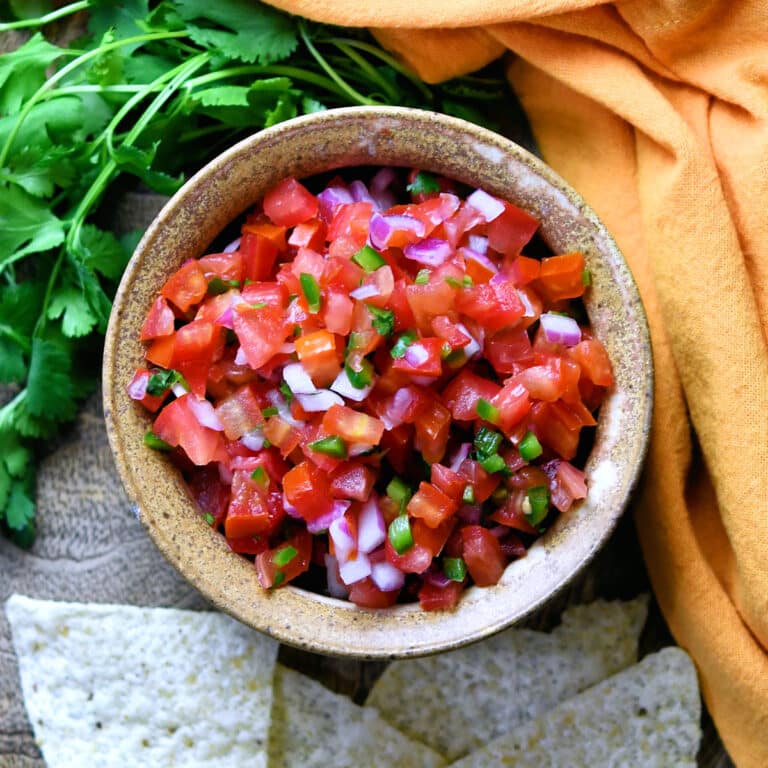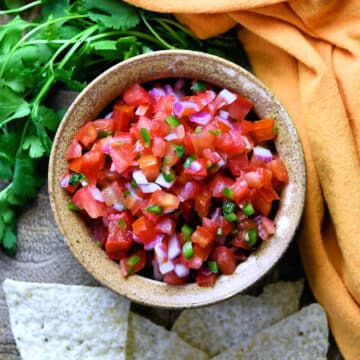 How to Make Pico De Gallo From Scratch
Learn how to make Pico de Gallo from scratch to serve this fresh and healthy side to any authentic Mexican meal of enchiladas, tacos, tostadas, beans and more.
Recipe
If you want something like a Pico de Gallo but still cooked, try this Chili's Salsa Copycat.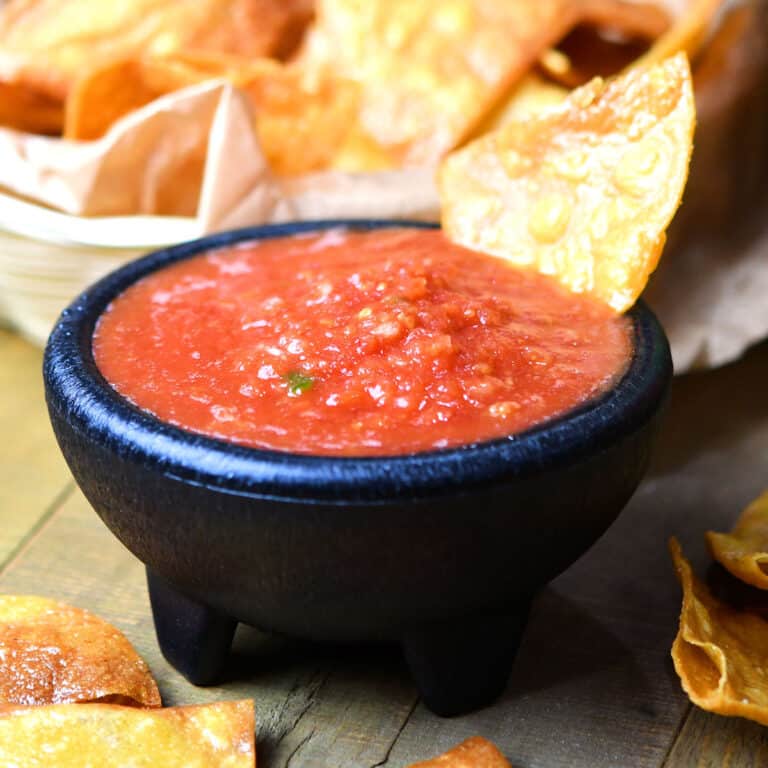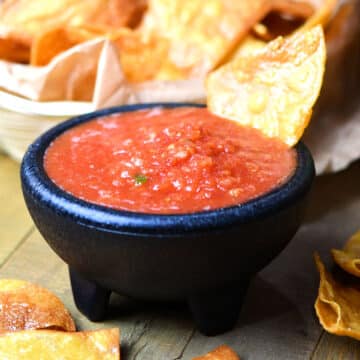 Chili's Salsa Copycat Recipe
This Chili's Salsa Copycat Recipe answers the question, "Can I make this at home?" Yes, you can and it's so easy!
Recipe
Salsa Roja ("Red Sauce") Recipes
These sauces can be served with tacos. Just drizzle it on at the table. If you have a lot, smothered burritos are great. Some are also used to make the filling for tamales or to braise meat for Chicken Birria Tacos, Chile Colorado or Chicken Tinga.
Dipping with chips or fresh tortillas is a great way to taste test the sauce to make sure it's your level of spicy.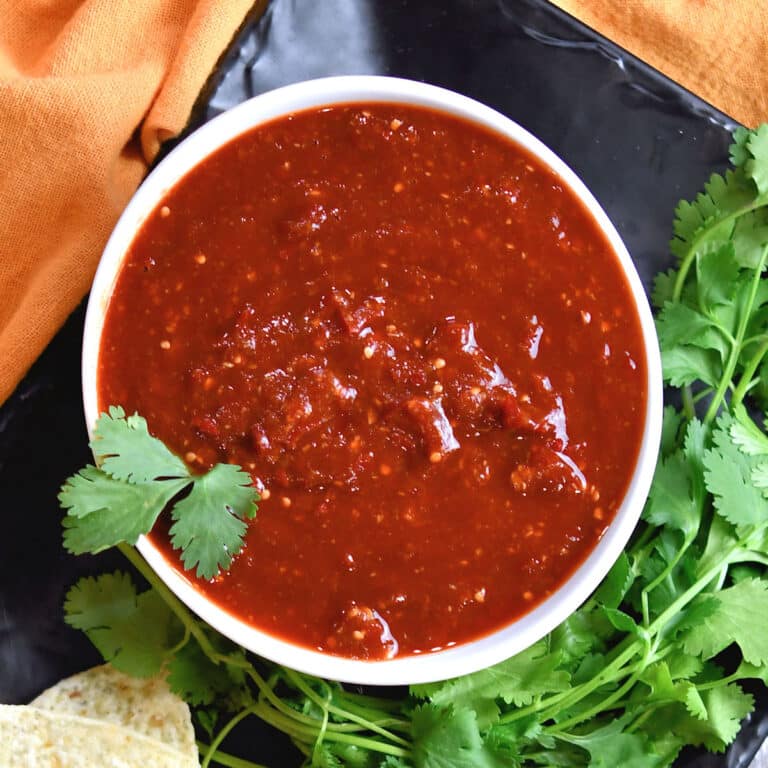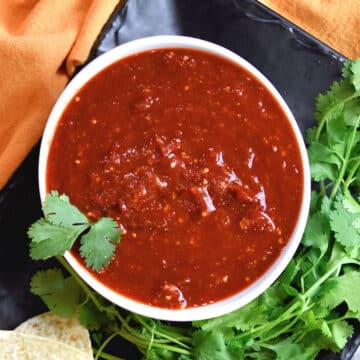 Tomatillo Red Chili Sauce Chipotle Copycat
Make your own Tomatillo Red Chili Salsa Chipotle Copycat from scratch and you'll never look back. When you make it yourself, you control your perfect spicy heat level.
Recipe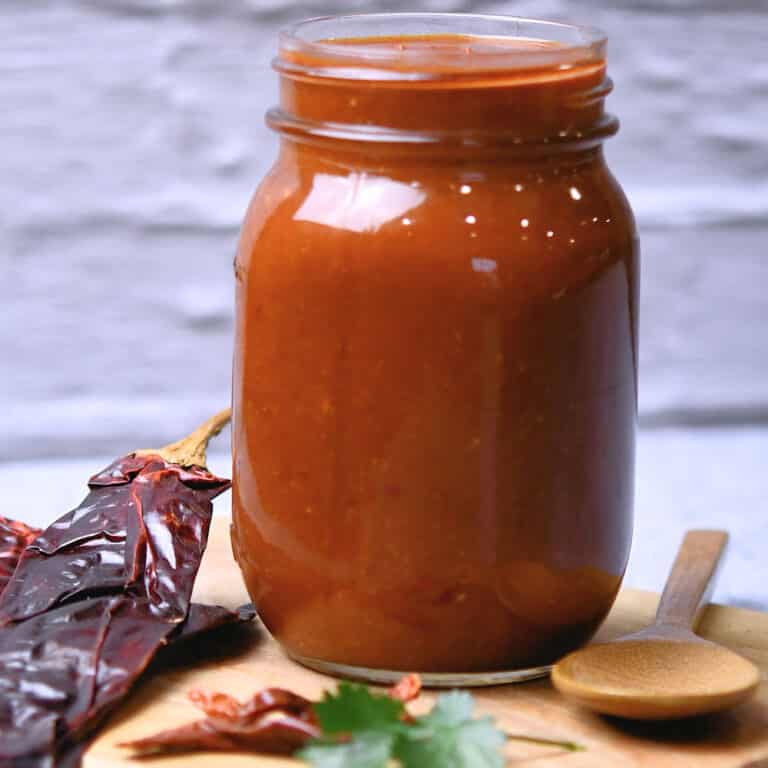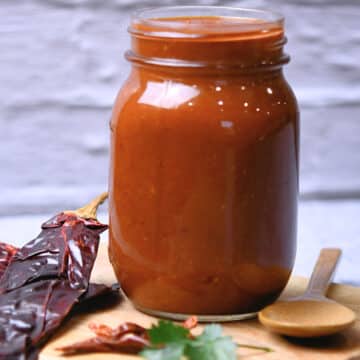 Red Enchilada Sauce
Learn to make authentic red enchilada sauce using dried Mexican chiles for rich and robust flavor, perfect for more than just enchiladas. It's a Mexican gravy that can also be used for topping tamales, nachos, smothered burritos and more.
Recipe
Although it's more authentic to make your red enchilada sauce with dried chiles, you can also try this recipe. It's made from ground dried chiles and takes only 10 minutes!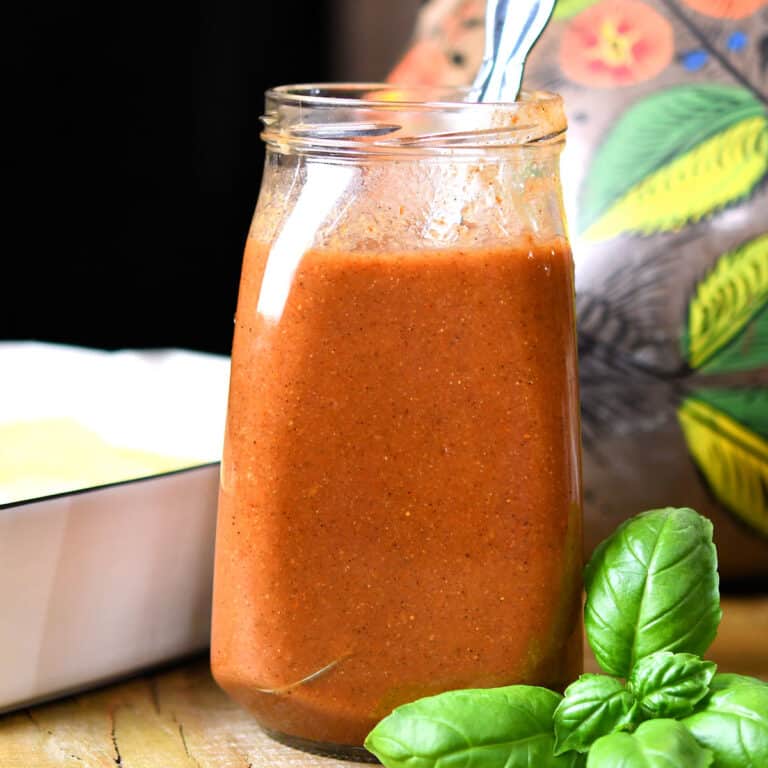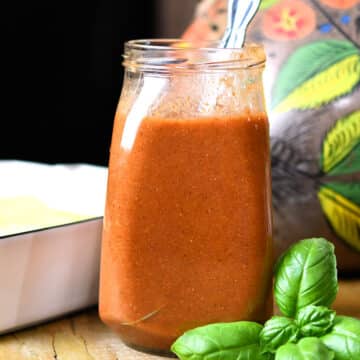 Quick Enchilada Sauce
This is my Quick Enchilada Sauce for when you don't have enough time to make traditional Enchilada Sauce. 10 minutes and done!
Recipe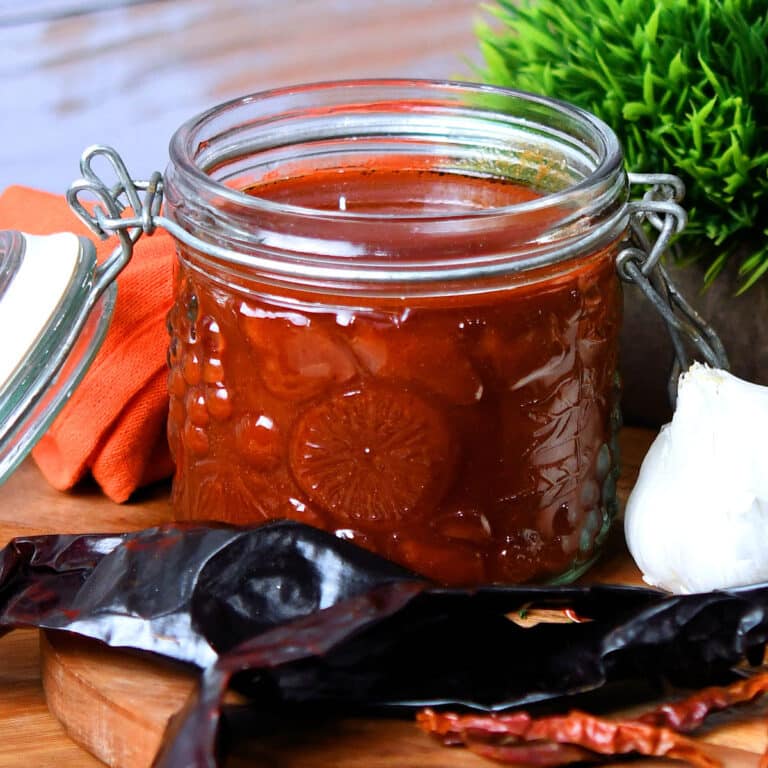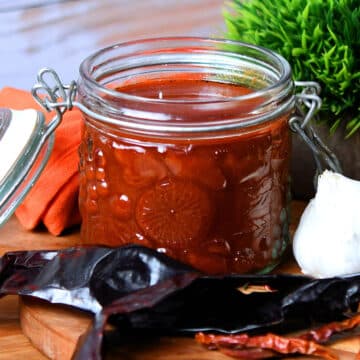 Guajillo Sauce Recipe
This Guajillo Sauce is the perfect Salsa Roja for any of your favorite recipes. It's perfect for enchiladas, chilaquiles or tamales or can be used as a quick condiment.
Recipe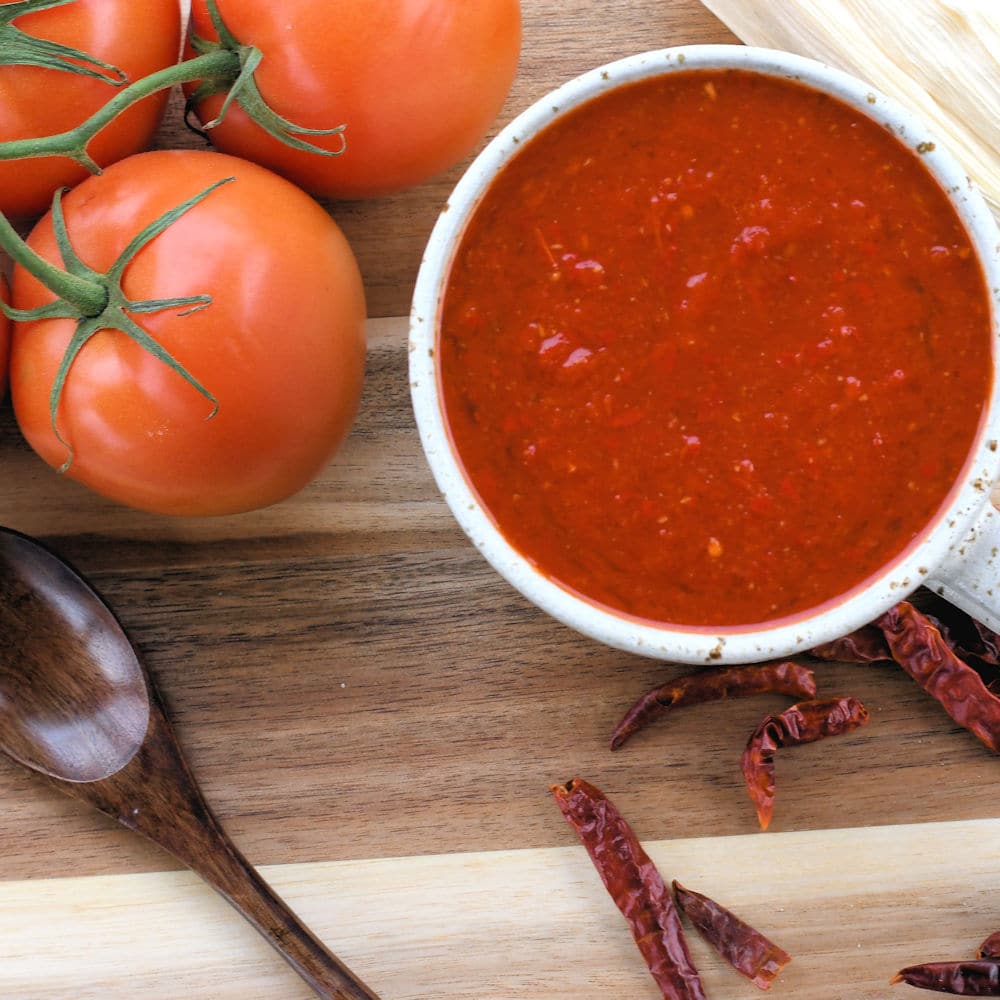 Red Tamale Sauce Recipe (+video)
Red tamale sauce is an essential recipe for your traditional Mexican pork or beef tamales. When you're ready to make a tamale commitment, be sure to use an outstanding homemade red chile sauce like this one.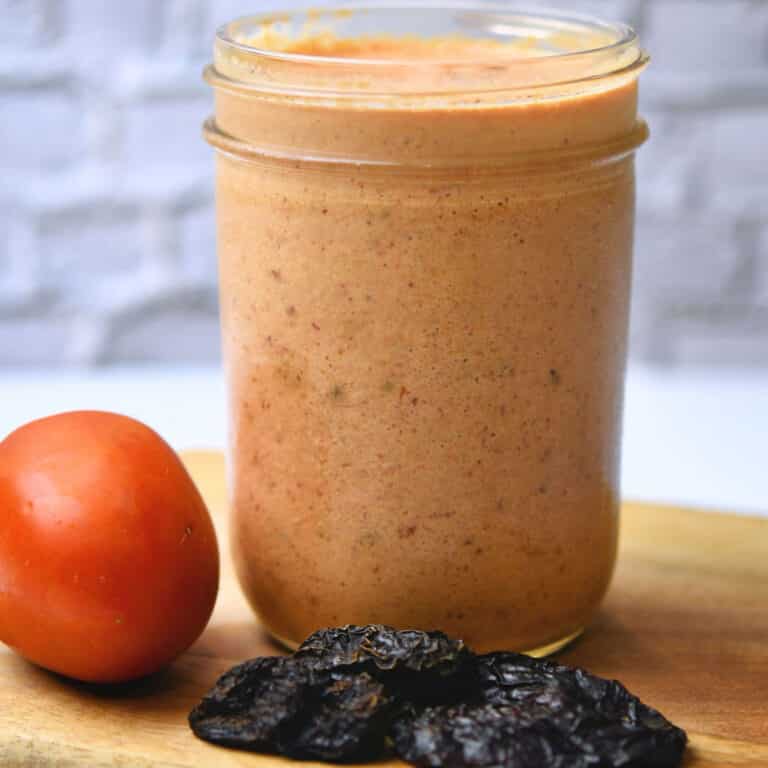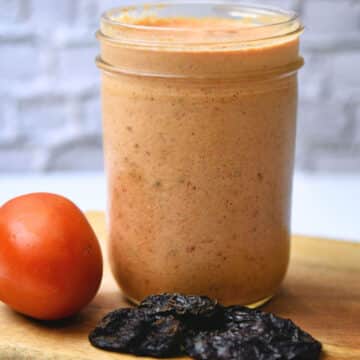 Salsa Crema Chipotle
Salsa con crema chipotle (creamy chipotle sauce) is a quick and easy recipe that you can use on tacos, fajitas or enchiladas. Get creative with a creamy dip or use it as the sauce for pizza.
Recipe
Salsa Verde ("Green Sauce") Recipes
As with the red sauces, you can use the green with any of the same dishes. Try them with chips as well. You don't need to use only red sauces for dipping.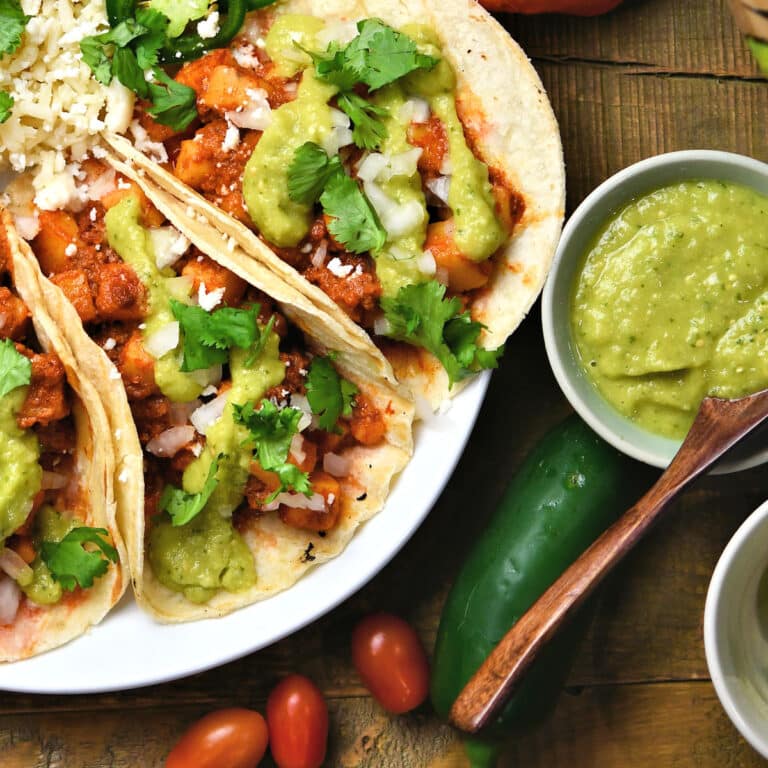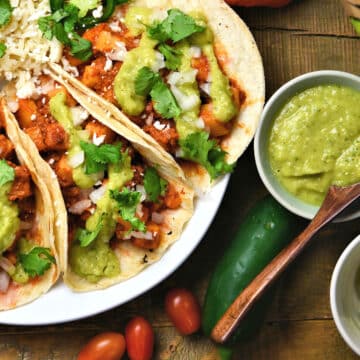 Avocado Sauce for Tacos
This Avocado Sauce for Tacos is the missing piece to your taco night. Customize it to your preferred level of spicy heat from mild to fiery.
Recipe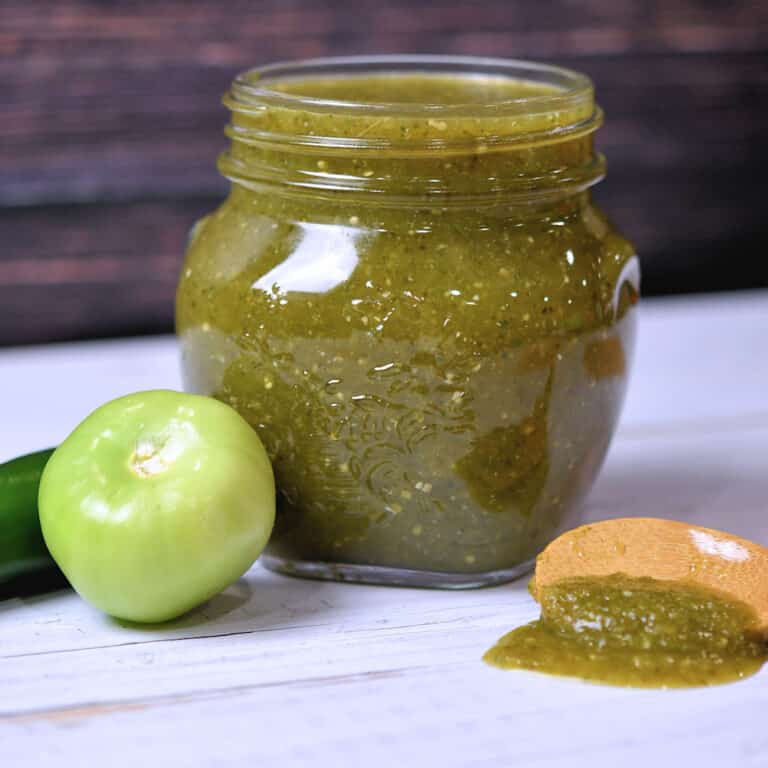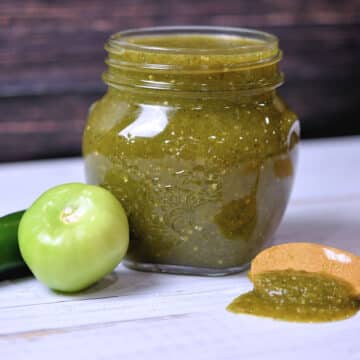 Roasted Green Chiles Enchilada Sauce
A delicious, mild Mexican chile verde sauce, perfect for enchiladas or eaten with tortilla chips. Increase or decrease to your favorite level of spicy heat by changing the peppers.
Recipe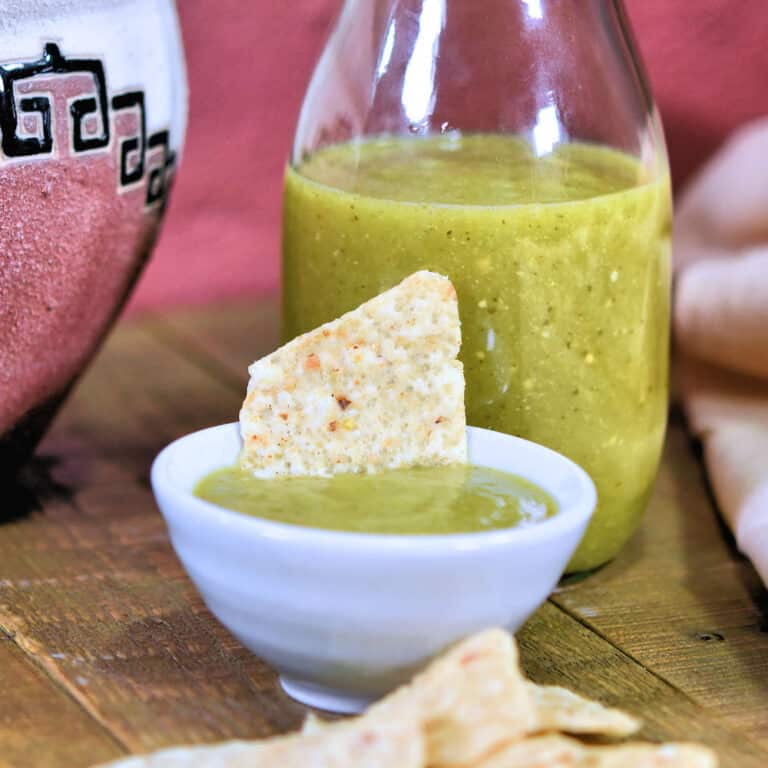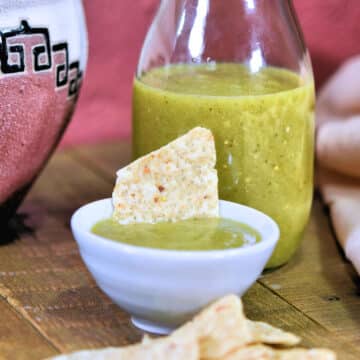 Restaurant Style Salsa Verde Recipe
Freshly made Mexican salsa verde is easy to make and it's better than anything you'll find in a bottle. Use it for dipping or as a sauce for tacos, enchiladas and chilaquiles.
Recipe
Although this is a recipe for Chile Lime Shrimp, the Avocado Cream is delicious and could be used on the side for many other recipes.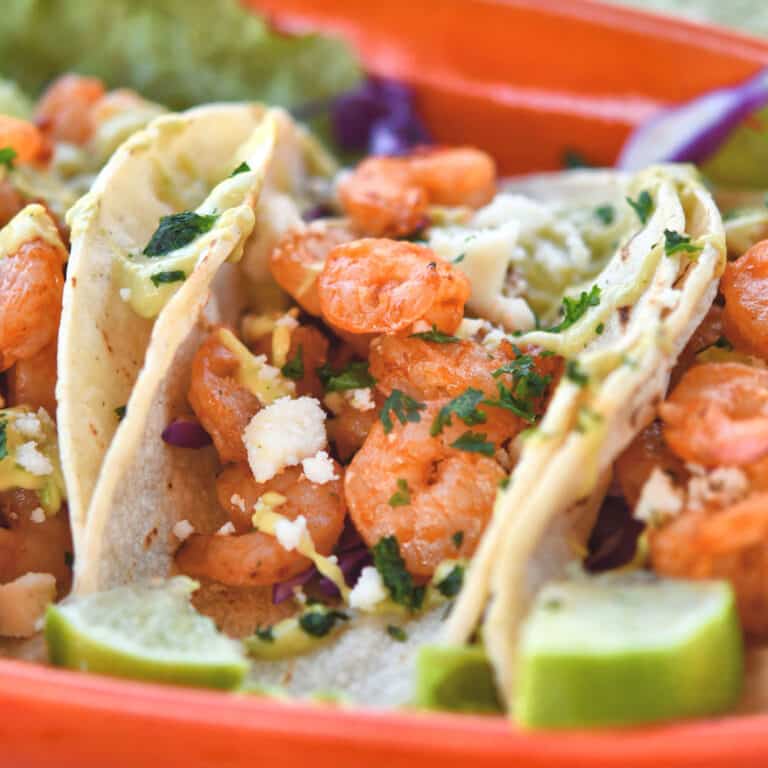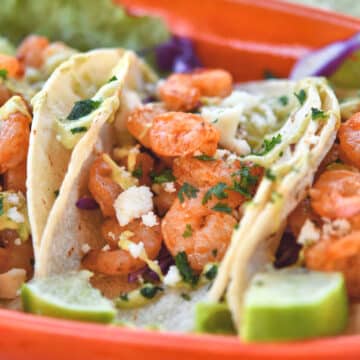 Chile Lime Shrimp Tacos with Avocado Cream
Chile Lime Shrimp Tacos are made with the flavors of smoky chipotle and lime then served with fresh and bright avocado crema. It's a meal in 30 minutes, great for weeknights or a relaxing weekend.
Recipe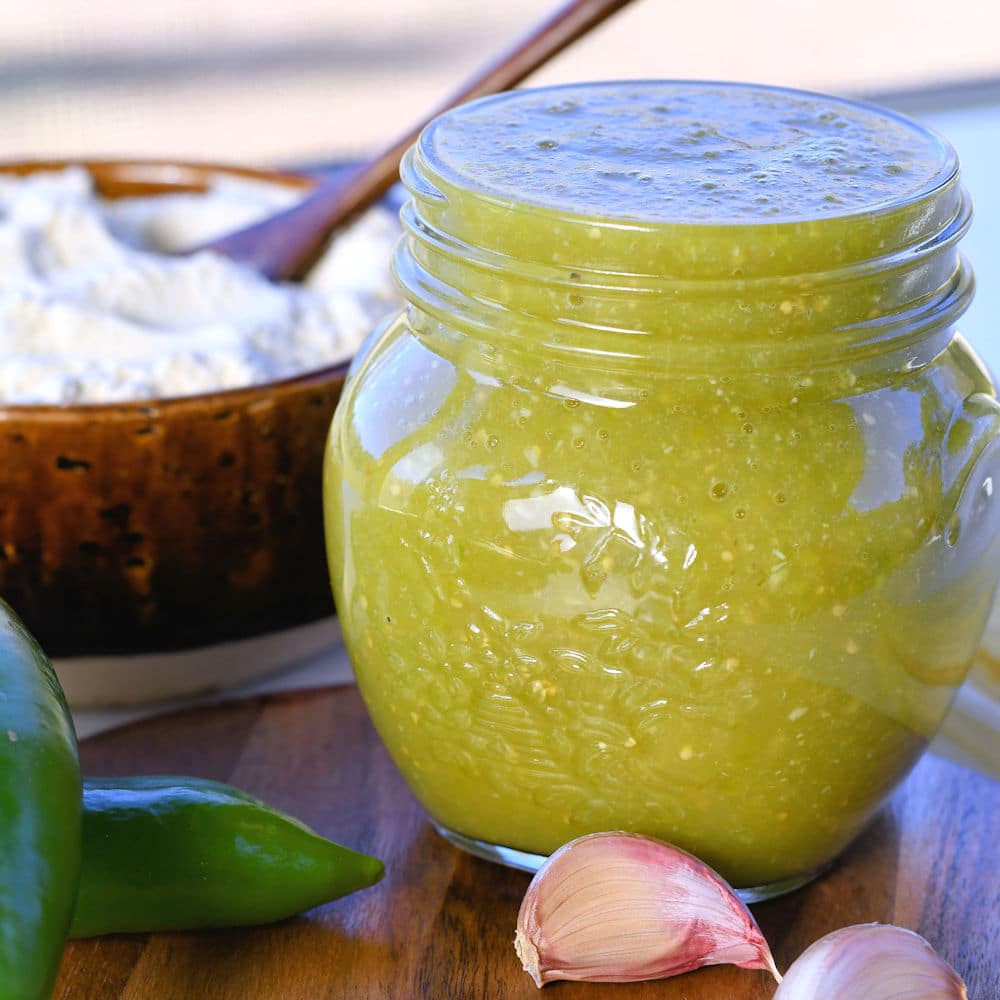 Homemade Green Chile Tamale Sauce
Homemade Green Tamale Sauce is a mild yet tangy sauce, perfect for chicken tamales. It's easy to make using Anaheim chiles and roasted tomatillos.
Recipe
Pin It For Later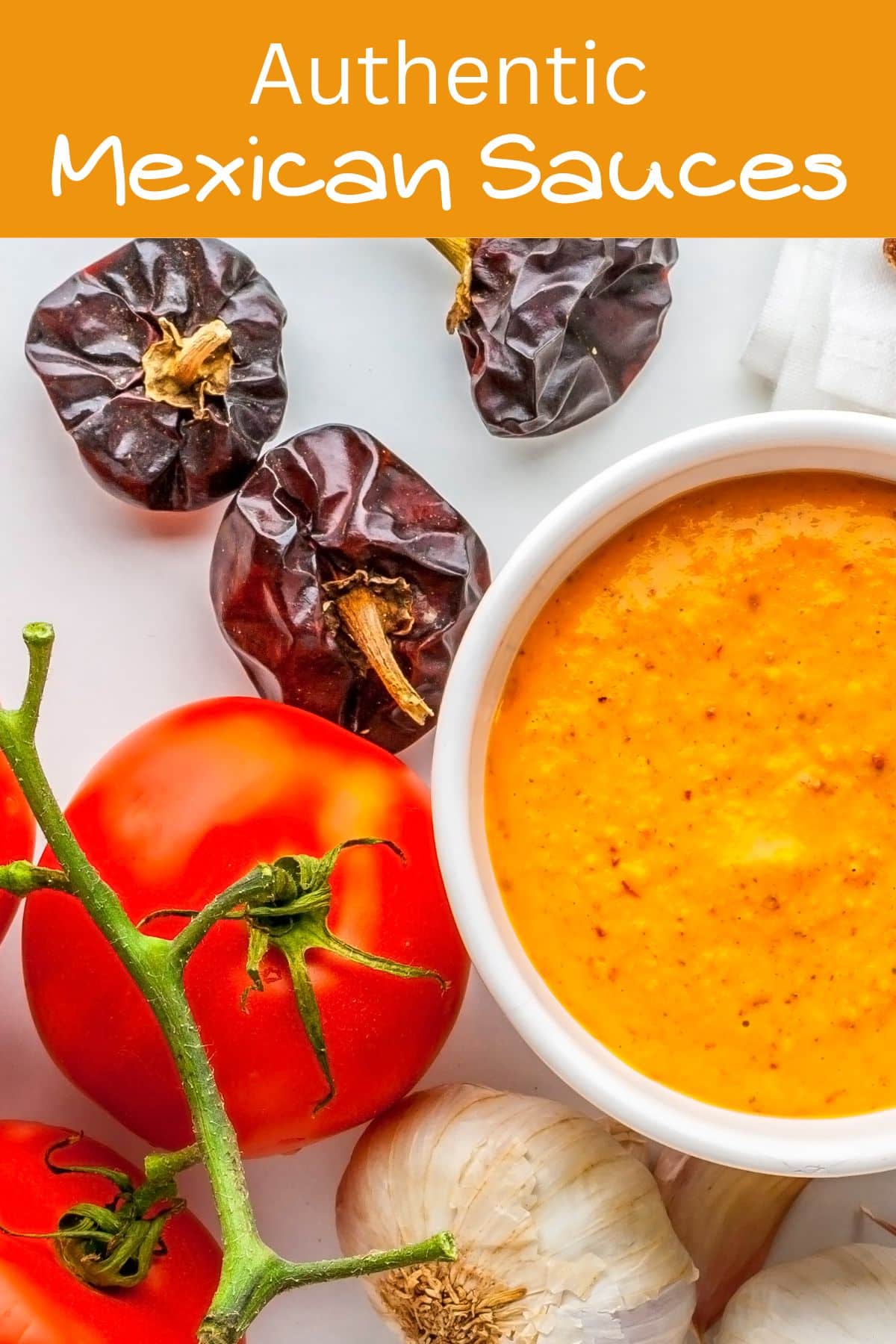 Follow 24Bite: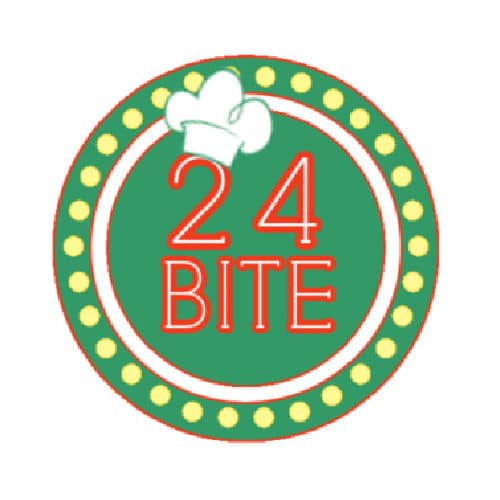 Twitter | Facebook | Pinterest