Learn how to make Pico de Gallo from scratch to serve this fresh and healthy side to any authentic Mexican meal of enchiladas, tacos, tostadas, beans and more.
If you've ever been to a Mexican restaurant, you may have eaten this delicious "salsa fresca," meaning fresh sauce, with chips or as a side salad.
You will only need a few fresh ingredients to make this salsa. You just need a good knife.
While I like to use this salsa fresh, on the side or on top of some dishes, I also like to eat it plain. If you end up with extra, you could even add it to another dish. It would be delicious mixed with refried beans in a burrito.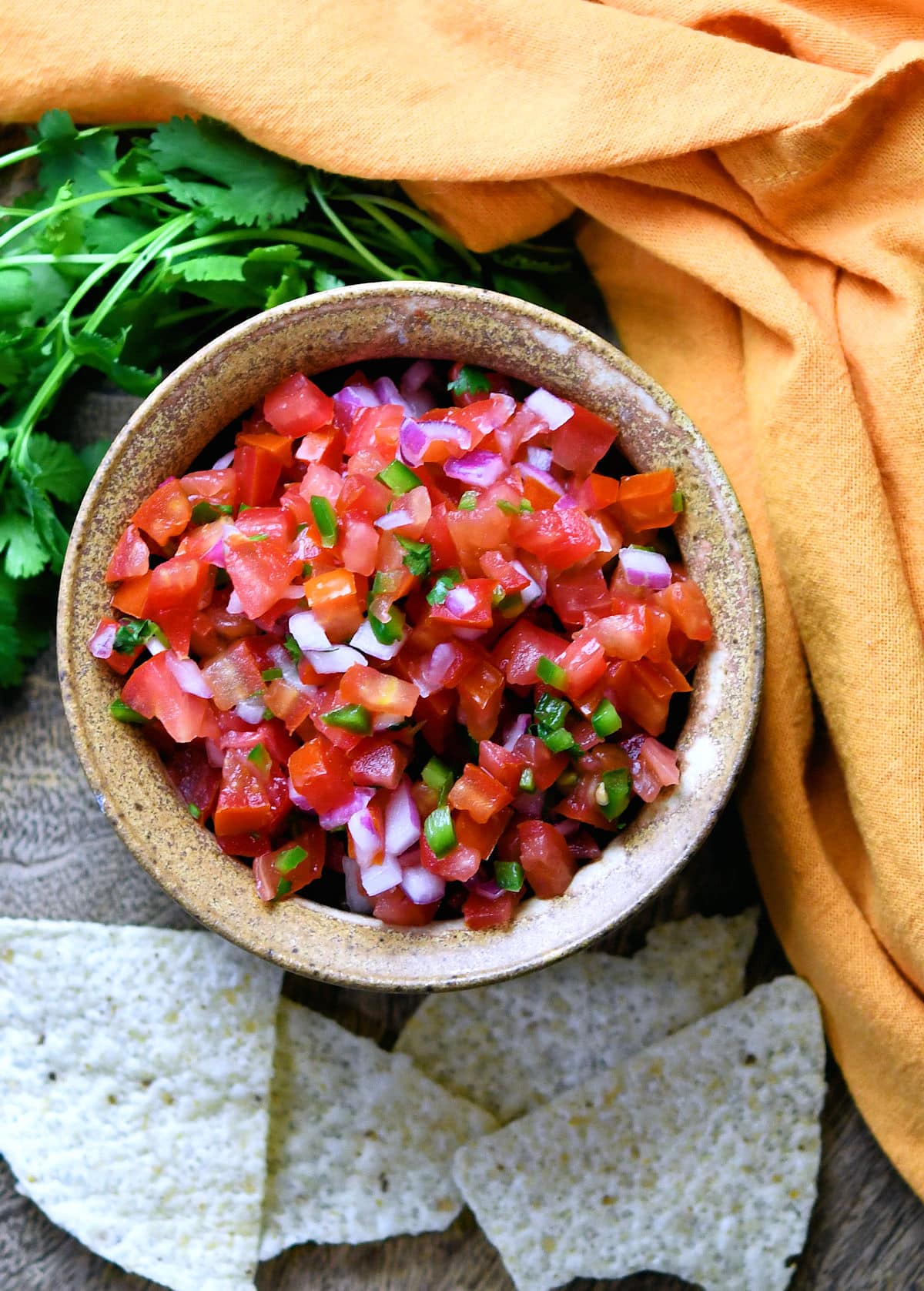 Ingredients
I've used only tomatoes, onion, jalapeno, cilantro and lime juice. If you like, you could also add two or three minced garlic cloves.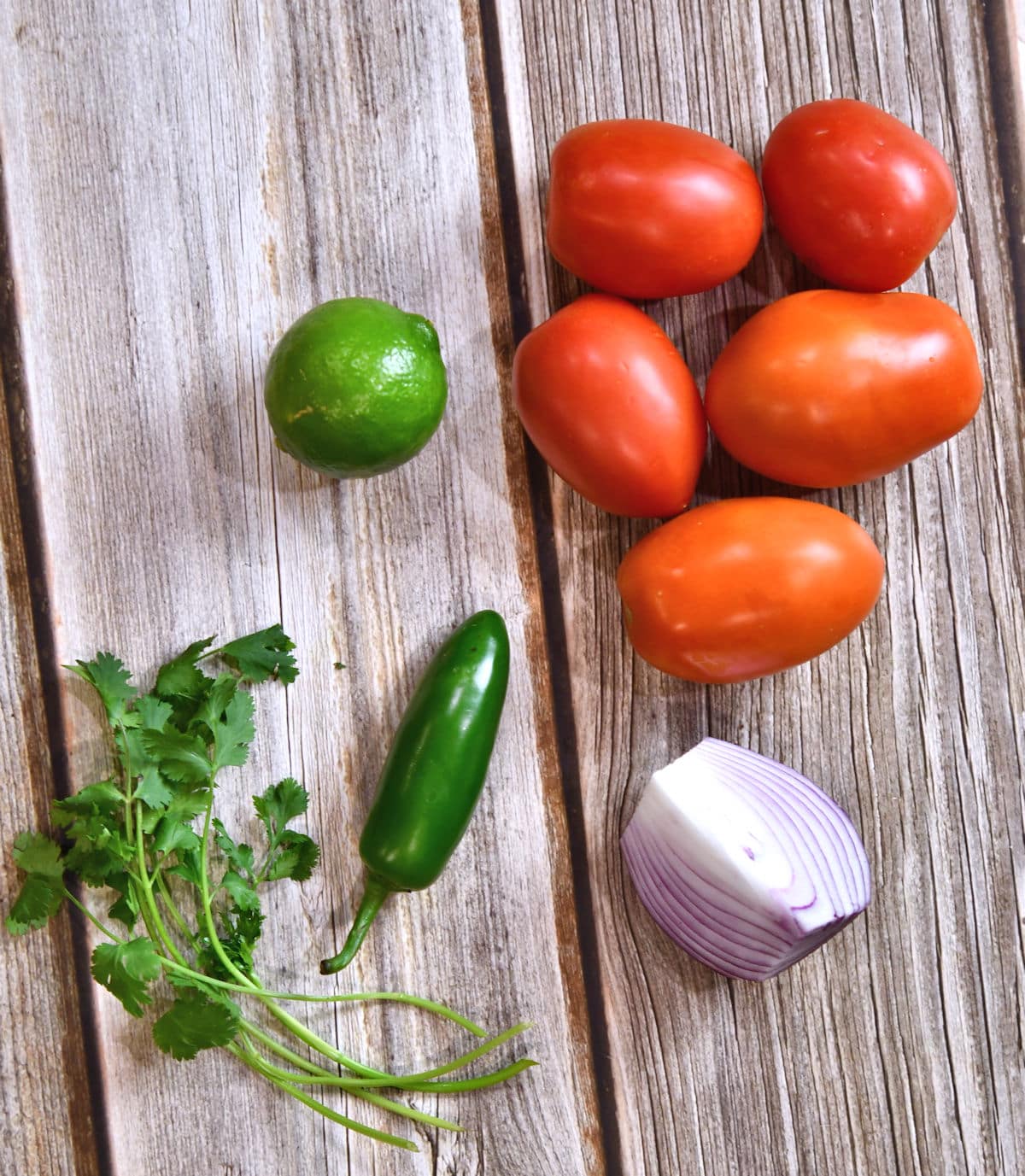 What Tomatoes Are Best for Salsa?
Tomatoes can produce a lot of water, especially once you add some salt. Roma tomatoes are the best choice because they have the least amount of water with the most amount of actual tomato.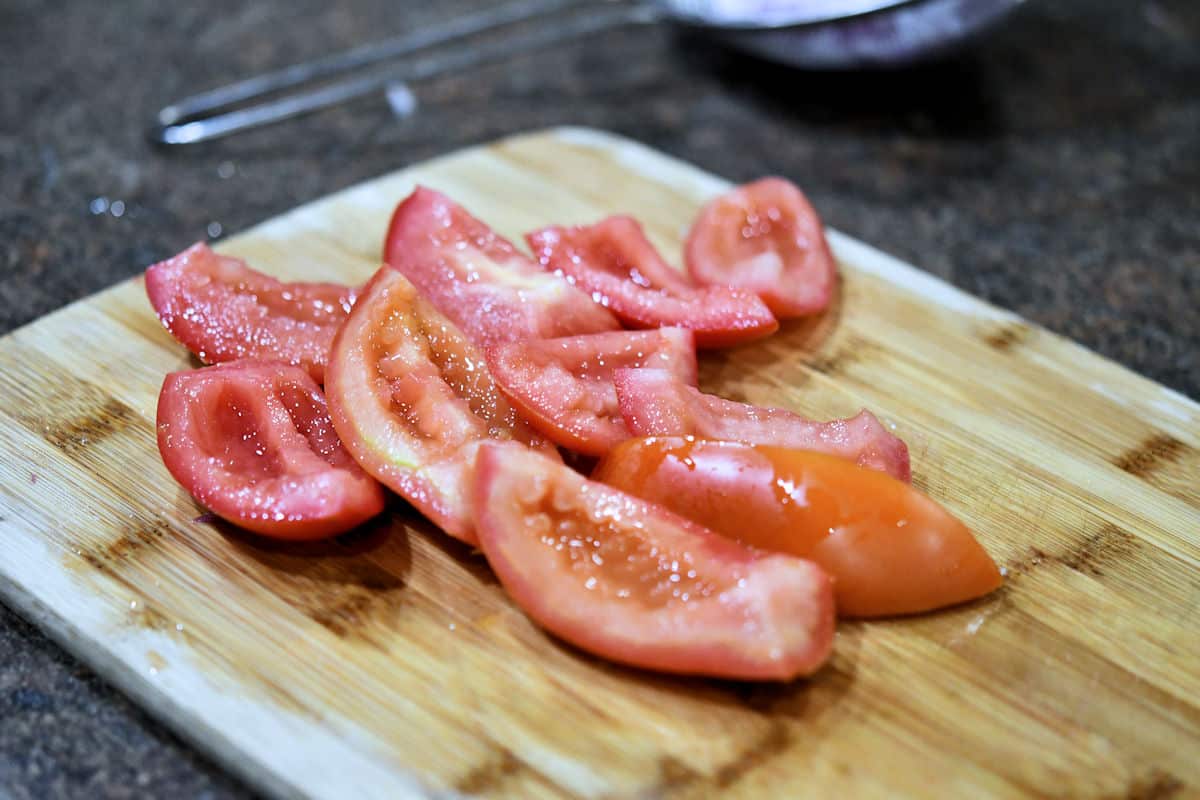 Quarter the tomatoes across the length then scoop out the seeds. It would be more difficult to do this if you use regular slicing tomatoes.
The tomatoes with a smaller amount of juice are called saucing tomatoes. You can find different varieties of saucing tomatoes to purchase at market or you may want to add them to your garden.
Once you chill the salsa, you will notice that a lot of liquid is released even when you try to remove as much as possible. I like to strain it before serving.
How to Tone Down Raw Onions
As you must know, eating raw onions can be pretty difficult sometimes, not only for taste but also for digestion.
In order to reduce the extreme onion taste, I like to deflame the onions before adding them.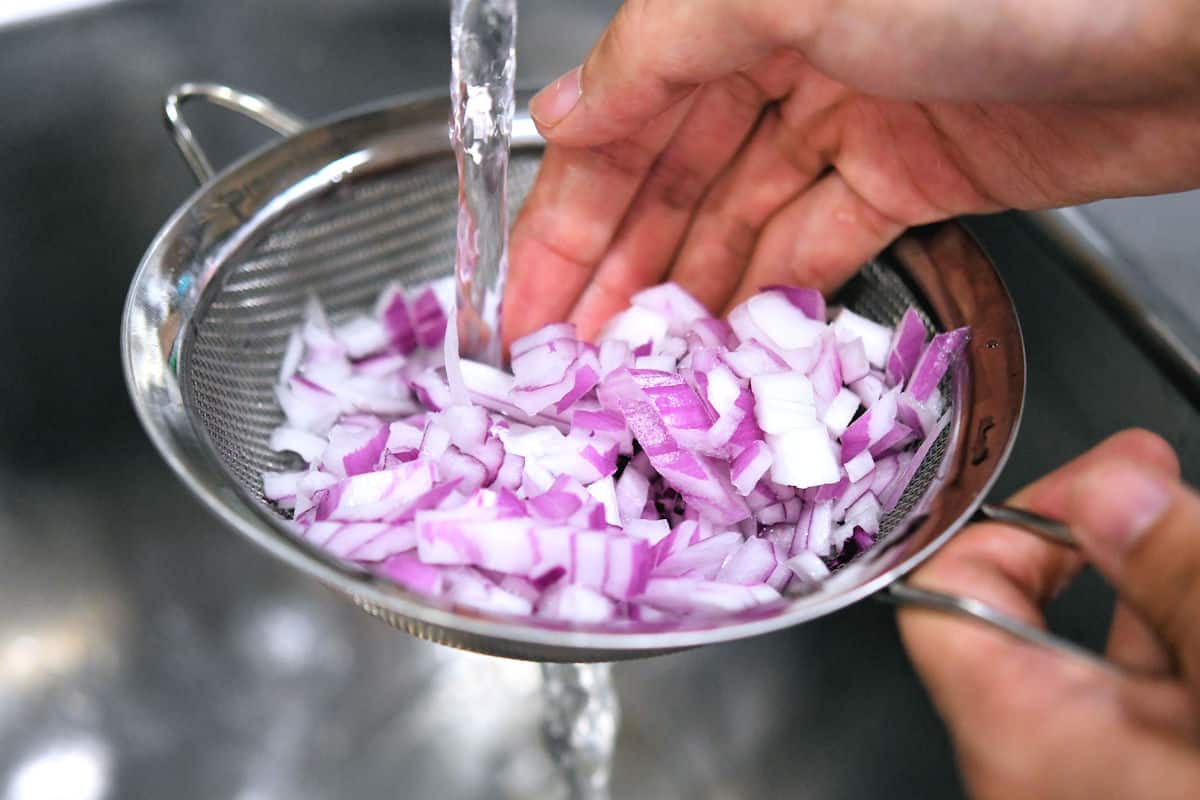 All you need is a mesh strainer and cool running water. Place the chopped onions in the strainer and toss them gently with your hand under the water.
If you don't have a strainer, you can fill a bowl with cold or even ice water. Place the onions in the water and toss them gently then strain.
I've used red onions here because they add such a nice color. You could use any onion you have on hand.
Chopping the Jalapenos
Make sure to chop the jalapenos in a fine dice, if you can. You don't want a big mouthful of chile pepper.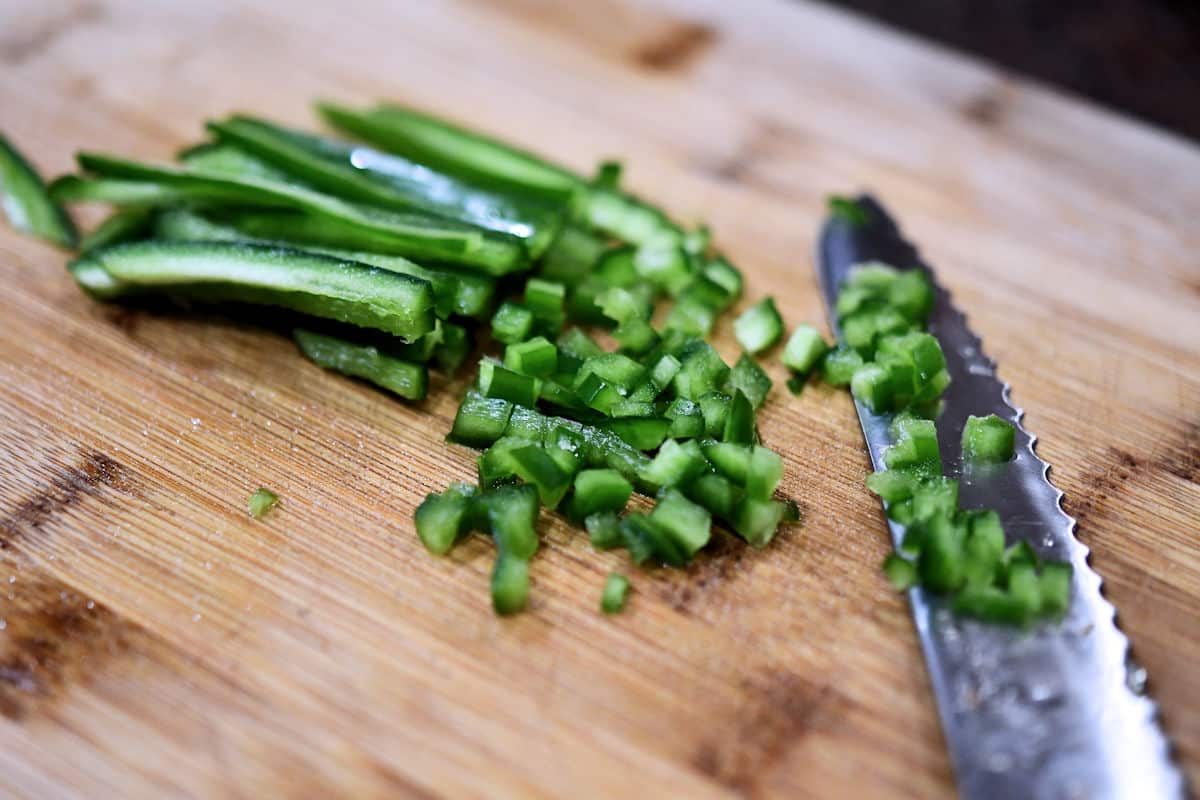 Mild, Medium or Spicy Salsa
For this version, I've removed all the seeds and membrane of the jalapeno. This removes almost all the heat.
For medium heat, you can remove the seeds but leave the lighter color membrane before chopping.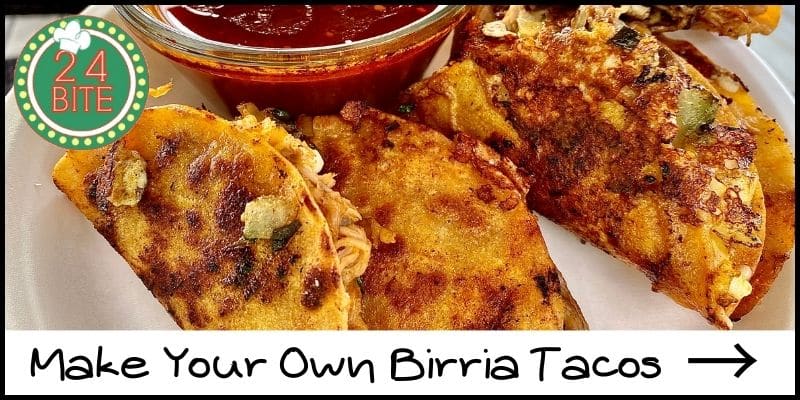 A desire for a spicy salsa means that you may want to jump right to a serrano chile instead of jalapeno. If you really like it spicy, try something like habanero. Too spicy for me, but maybe you like that kind of thing. I won't judge.
Read up on the different chiles at our chart for the Scoville Heat Scale.
Frequently Asked Questions
What's the difference between salsa and pico de gallo?
Pico de gallo is more like a little fresh tomato salad while typical salsa is more liquidy. You could eat pico de gallo alone, if you wanted whereas you probably wouldn't eat regular salsa by itself.
Is pico de gallo a healthy snack?
Yes, by all means! It's a great snack. It's fresh and healthy with a great dose of vitamin C. To keep it healthy, don't eat it with fried tortilla chips. That's the hidden part that's not good for you.
What is Salsa Fresca?
"Salsa Fresca" is Spanish for fresh sauce. It's used for any sauce or condiment that is uncooked but especially for pico de gallo.
How Do I Serve Pico De Gallo?
You can eat it by itself, sprinkled on the top of a taco or enchilada. Serve with a plate of tamales or with a nice plate of migas.
My mom eats pico de gallo with cottage cheese almost every day for lunch. Don't knock it until you try it!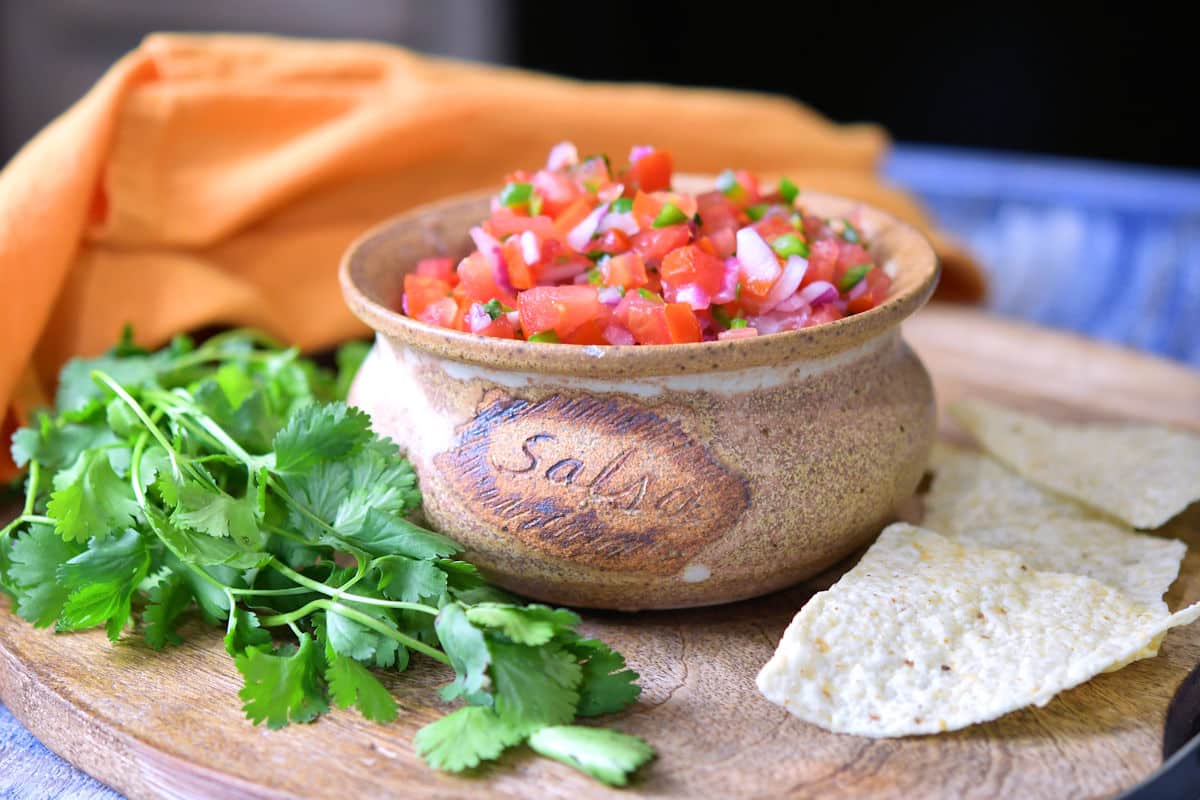 Try this fresh salsa with Mexican Picadillo and yellow rice. Learn to soften your corn tortillas perfectly so you can have them on the side.
You will love this Mock Crab Ceviche, another fresh side dish.
Try a salsa side with Milanesa de Res, a traditional fried thinly sliced steak.
Recipe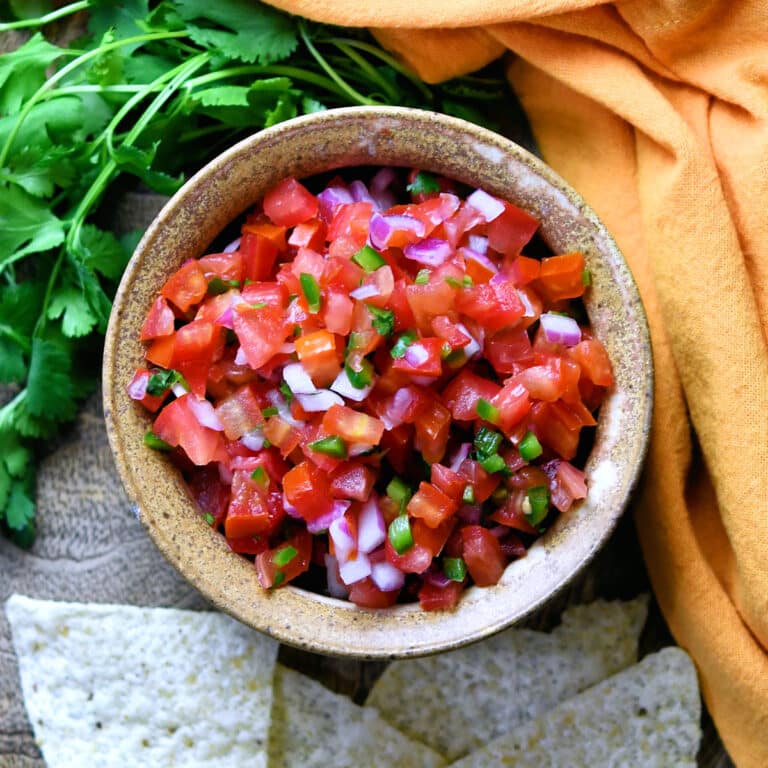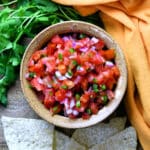 Pin Recipe Now
How to Make Pico De Gallo From Scratch
Tap to leave a star rating
Save or Print
Learn how to make Pico de Gallo from scratch to serve this fresh and healthy side to any authentic Mexican meal of enchiladas, tacos, tostadas, beans and more.

For more information, be sure to check the recipe details in the attached 24Bite® post.
Ingredients
5

Roma Tomatoes

¼

Red Onion

1

Jalapeno

⅛

cup

Cilantro

,

fresh, leaves

1

teaspoon

Salt

1

Lime

,

juice only*, about 2 tablespoons
Instructions
Quarter the tomatoes lengthwise. Remove the seeds then chop.

Cut jalapeno in half lengthwise then remove stem, seeds and membranes. Dice uniformly.

Dice onion in unform pieces. Deflame: place in a strainer and run cold water over it, tossing gently with your hand, for about 60 seconds. Set aside to drain.

Juice the lime. If you like, you can heat the whole lime in the microwave for 15 or 20 seconds to release the juices better.

In a medium bowl, toss all ingredients together.
Note: If there is a video, it will not display while there is an adblocker.
Notes
This pico de gallo can be served immediately but it will be best if it's refrigerated for 3 hours to overnight before serving, in order for the flavors to meld.
*If your limes are very small, you may want to use two limes.
Keep refrigerated and use within five days.
Nutrition Facts
How to Make Pico De Gallo From Scratch
Amount Per Serving
Calories 11
Calories from Fat 9
% Daily Value*
Fat 1g2%
Sodium 293mg13%
Carbohydrates 3g1%
Protein 1g2%
* Percent Daily Values are based on a 2000 calorie diet.
______________________
Percent Daily Values are based on a 2000 calorie diet. All amounts are estimates and 24Bite® takes no responsibility for actual figures since calculations vary by packaging and supplier. Please calculate the amounts yourself based on package labeling if you have specific dietary requirements. 24Bite®, Kim Guzman or Christian Guzman shall not be liable for adverse reactions or any other outcome resulting from the use of recipes or recommendations on this website or actions you take as a result.
© 2019-2023 Kim Guzman and Christian Guzman. All rights reserved. Subscribe to 24Bite email newsletters.
Follow 24Bite: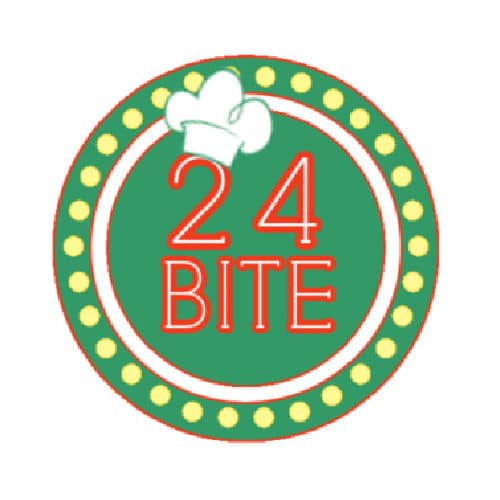 Twitter | Facebook | Pinterest