Try these Cuisinart Bread Maker Recipes for delicious homemade bread in only about two hours with very little preparation.
Everyone loves homemade bread but it's hard to find the time to make it by hand. Even finding room and time for rising the dough can sometimes be a challenge.
A bread machine is one of those beautiful machines that allows you to throw everything in the pan and forget it.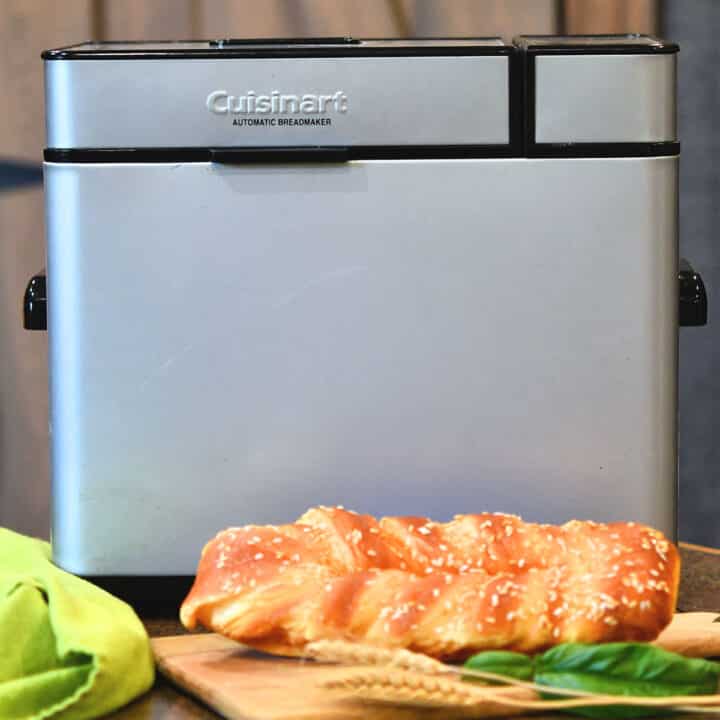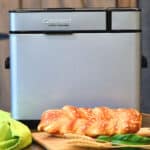 If you don't have a bread machine, have a look at this Cuisinart Bread Machine (aff link) that we use. We've had it since 2013 and it still works great.
For more information, check out our Cuisinart Bread Maker Recipes.
Check out the Cuisinart Web Story.
How do you use a Cuisinart bread maker?
I like to proof my yeast first. This involves placing very warm water in a glass measuring cup, adding the yeast and something sweet like sugar or honey to help it grow.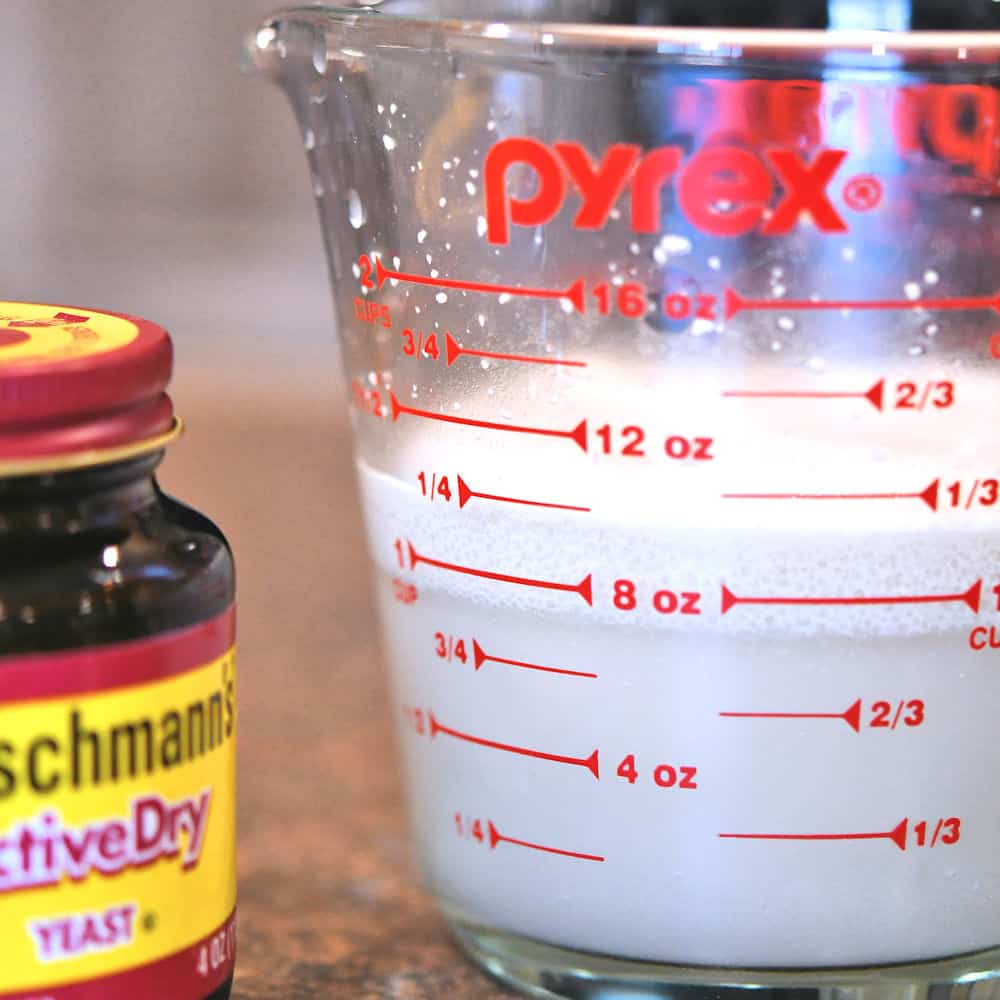 I prefer to proof the yeast first because I don't want to get all the way through a loaf of bread only to discover that the dough doesn't rise. It's not always absolutely necessary but it helps to know ahead of time.
Add your ingredients to the bread pan in the following order:
Liquids
Dry ingredients
Salt
Liquid Ingredients
Your liquid ingredients will include the yeast mixture, oil or eggs. It could include honey or other flavorings.
Dry Ingredients
This is usually flour and could include things like vital wheat gluten or oats. If you're using butter, cut it into small pieces then place it on top of the flour instead of in the liquid ingredients.
Salt and Garlic
I recommend that you add salt or garlic as final ingredients. You don't want these two to get too close to the yeast since it can kill it before it even has a chance to rise for you.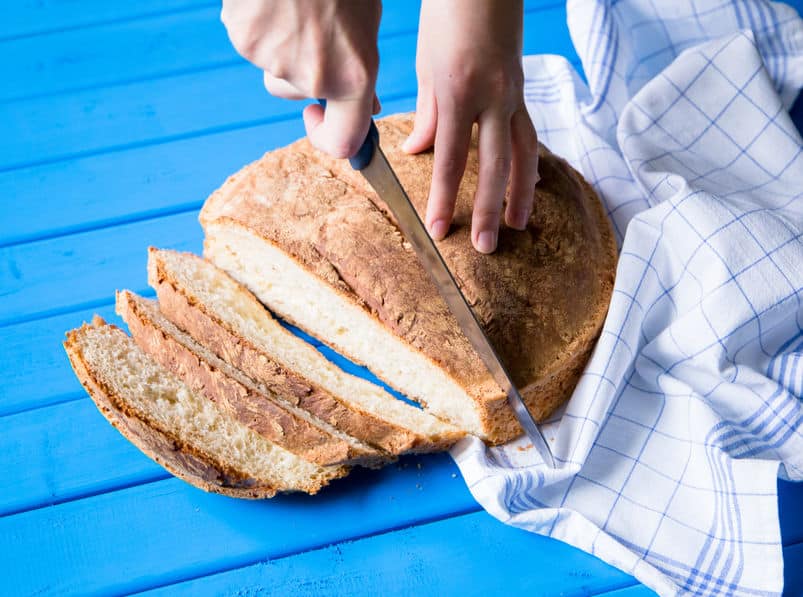 Baking in the Bread Machine
I'm usually using the dough feature of the bread machine. The bread maker is equipped to do the rise and baking all in the same pan, but I prefer shaping my loaves manually then finishing the baking in the oven.
Knowing your options just means that you have to make the choice ahead of time. Either way, it's all good.
Frequently Asked Questions
Can you use regular flour in a bread machine?
I prefer to use bread flour in my recipes because it has the highest protein level. Higher protein levels produce the highest quality bread but you can still get a tasty bread with all purpose flour. It will have a different consistency and may not rise as much.
What's the difference between bread flour and bread machine flour?
Nothing. Bread machine flour and bread flour are the same thing, with different labeling for promotion and marketing.
Why is my breadmaker bread so dense and heavy?
This may be the result of not proofing the yeast so the yeast may not be viable. It could be placing the salt too close to the yeast, killing it before it rises. Try using bread flour instead of all purpose flour for a higher rise and less density.
Do you have to use bread machine yeast in a bread machine?
No, I use regular active dry yeast in all my bread machine recipes.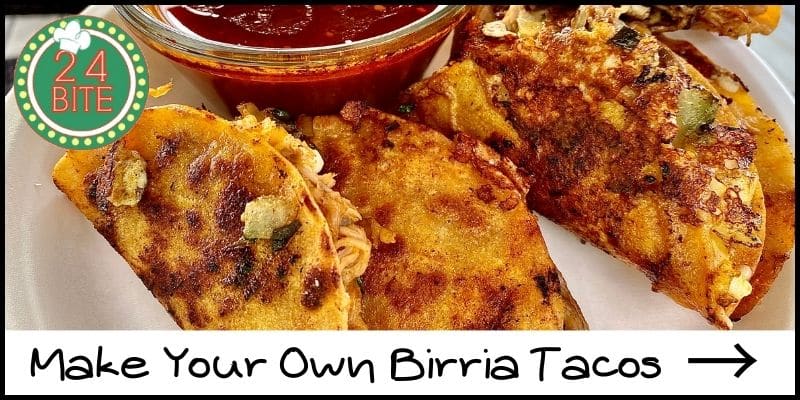 Adding Vital Wheat Gluten
If you are using a low protein flour like all purpose flour or wheat flour, you can use vital wheat gluten to add more protein for a better quality bread.
You can find details on how to use vital wheat gluten at The Kitchn.
Cuisinart Bread Maker Recipes
I use our Cuisinart bread machine at least once every week. It's usually to make pizza dough but I've been getting more creative with it lately.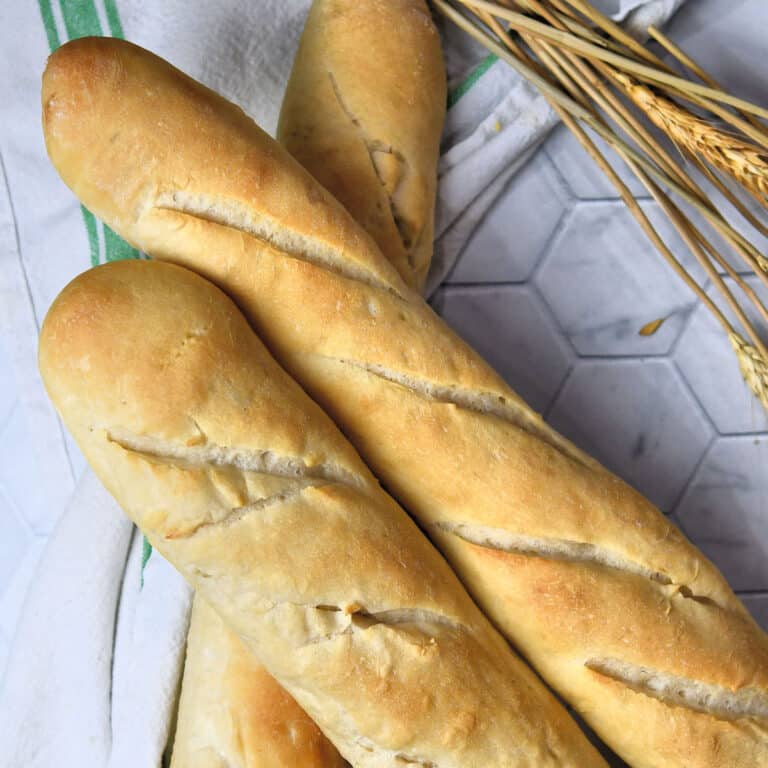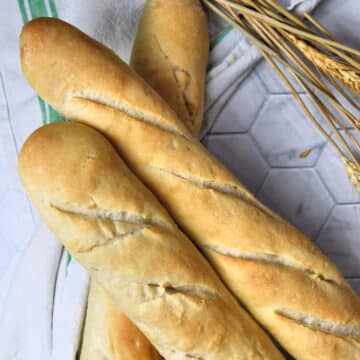 Bread Machine Baguettes Recipe
This Baguette Recipe is made with the ease of a Bread Machine, making it the easiest you'll find. It takes any meal to the next level.
Recipe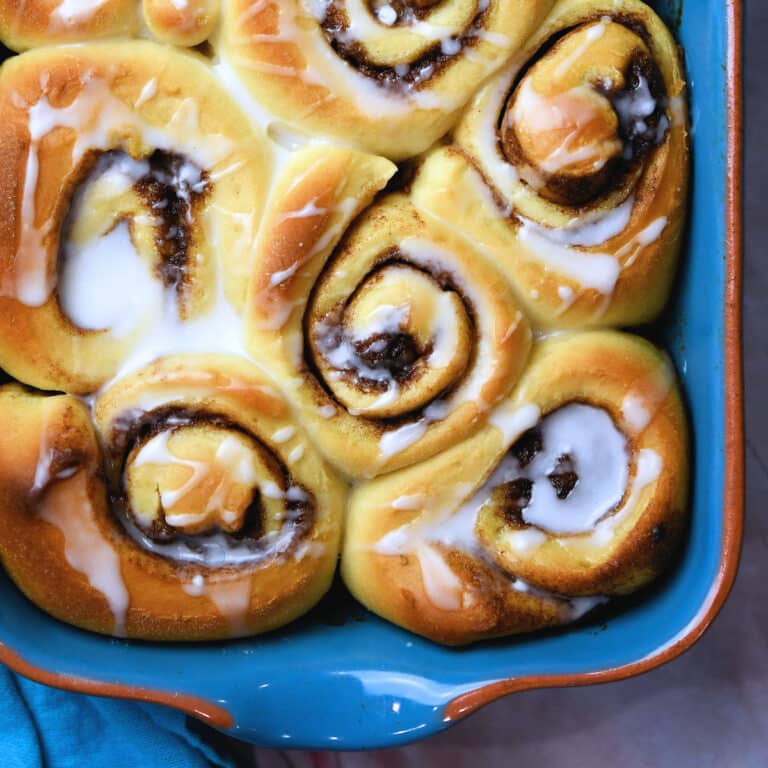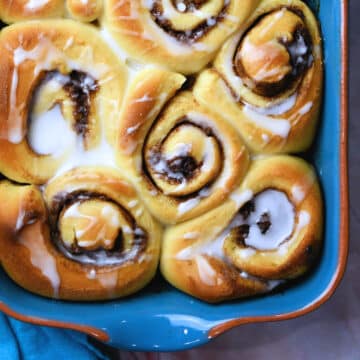 Hawaiian Bread Cinnamon Rolls Recipe
This Hawaiian Bread Cinnamon Roll is the special treat of your dreams. It's homemade goodness made with the ease of a bread machine.
Recipe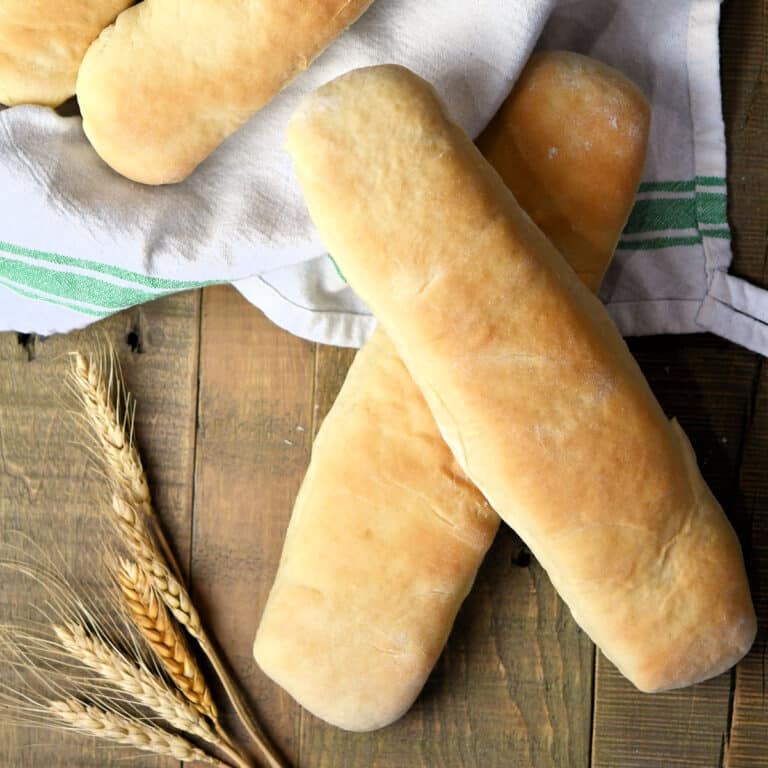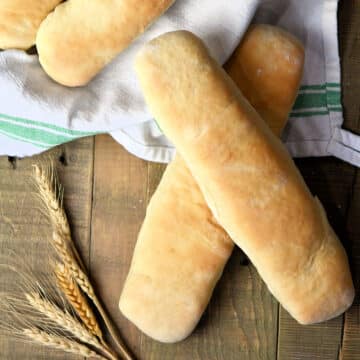 Homemade Sandwich Rolls Recipe
Homemade Sandwich Rolls, being more sturdy than regular bread, can handle meatballs, deli meats and even a French dip with ease!
Recipe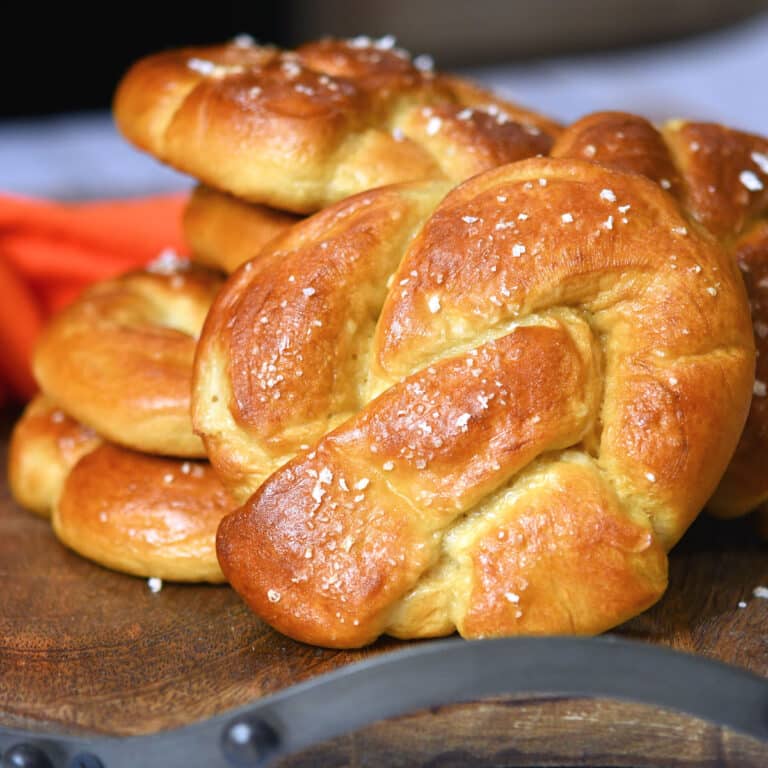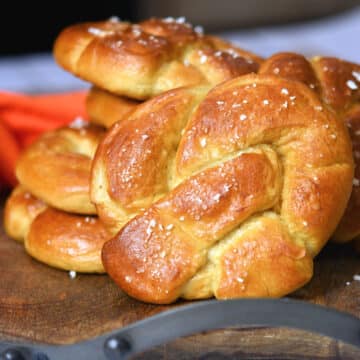 Bread Machine Soft Pretzel Recipe
Delicious Bread Machine Soft Pretzels are a fun family treat, great by themselves or dipped in melty butter. Make them easily at home, instead of going to the mall.
Recipe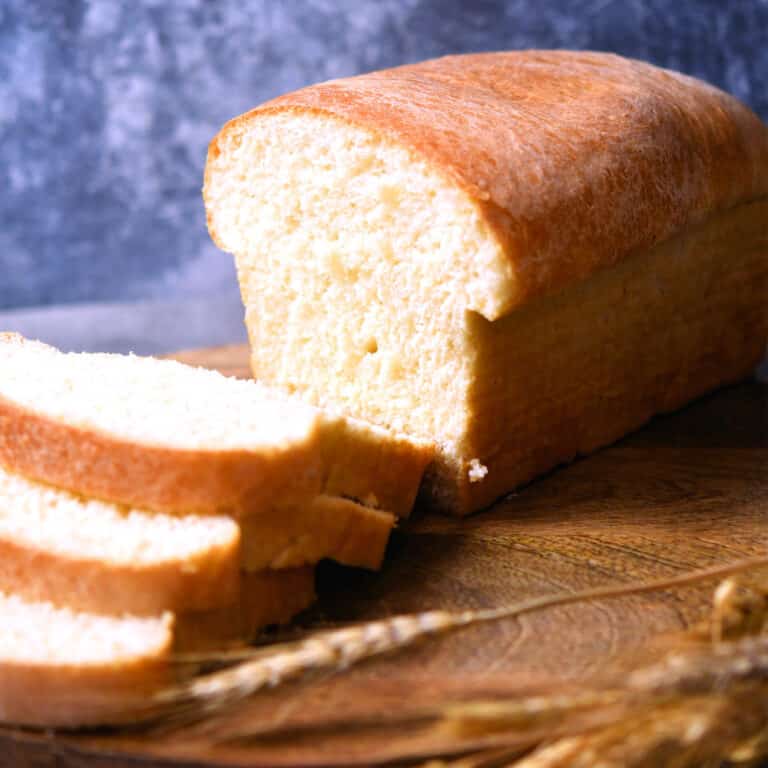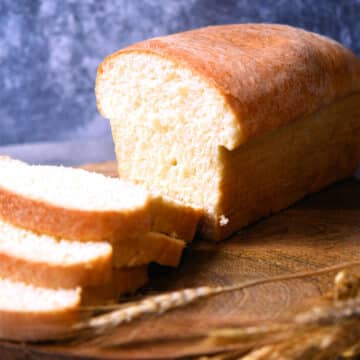 Bread Machine White Sandwich Bread Recipe
This bread machine white bread is made especially for sandwiches, for those times when you want to make thrifty homemade bread but you're craving your favorite store-bought.
Recipe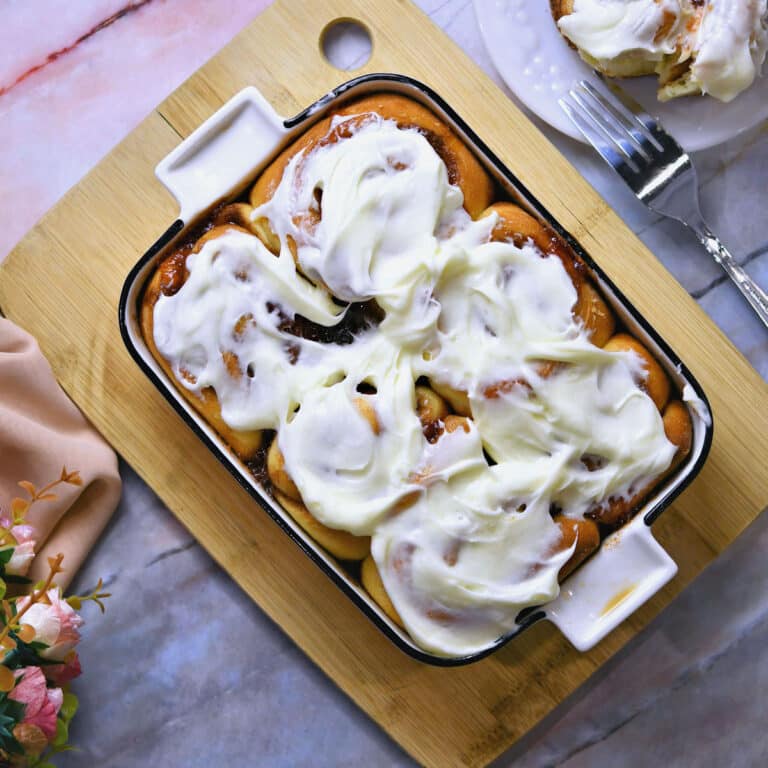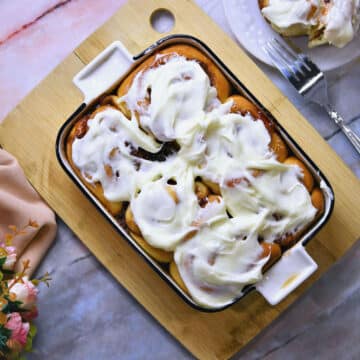 Strawberry Cream Cheese Cinnamon Rolls
This Strawberry Cream Cheese Cinnamon Rolls recipe is your level up breakfast treat. It's that kind of extraordinary you won't soon forget.
Recipe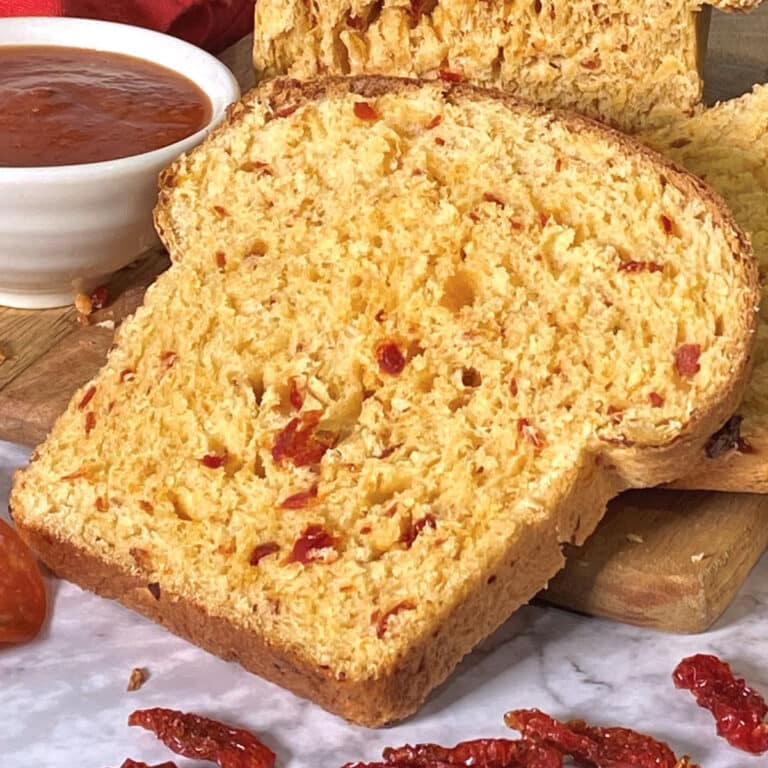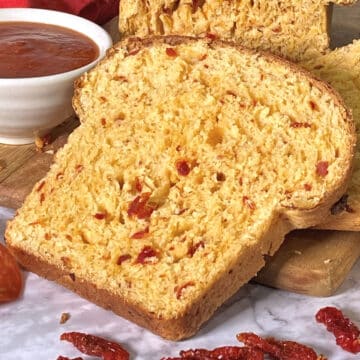 Pizza Bread Loaf with Pepperoni
Pizza Bread Loaf is pepperoni, dried tomatoes and parmesan in a craveable taste explosion. It's a meal on its own or dip in tomato soup and serve with a crisp salad.
Recipe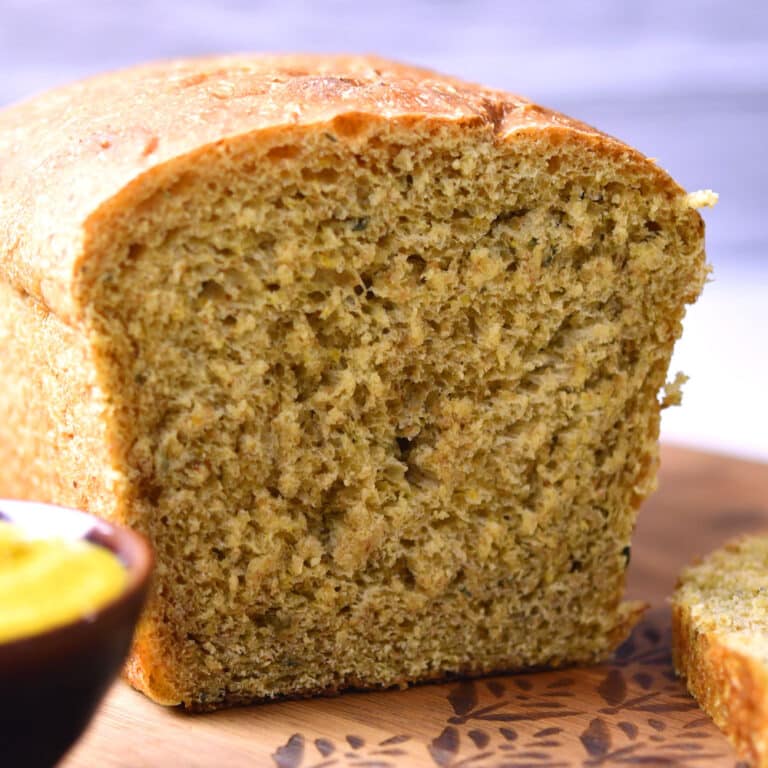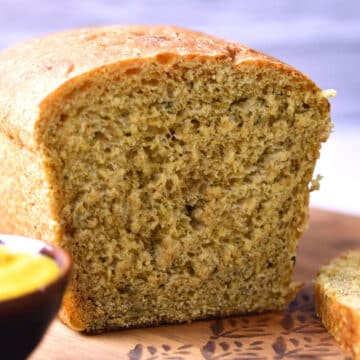 Bread Machine Honey Mustard Wheat Bread
This savory honey mustard bread takes sandwiches to the next level. It's perfect for ham and Swiss and perfectly at home with Reubens.
Recipe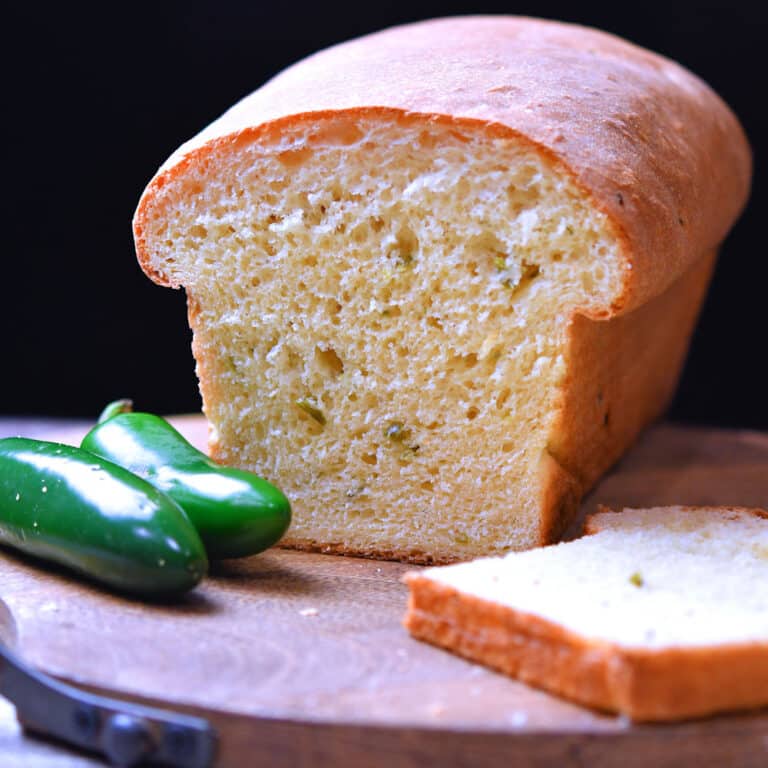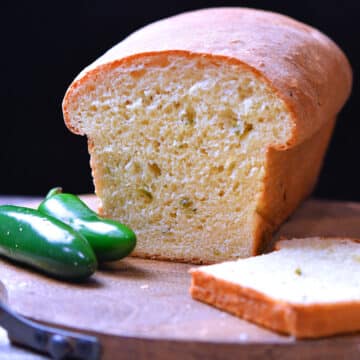 Bread Machine Jalapeno Cheddar Bread
This jalapeno cheese bread recipe is made easier by using the bread machine. Set it and it's ready in about two hours. Instructions for hand and stand mixing included.
Recipe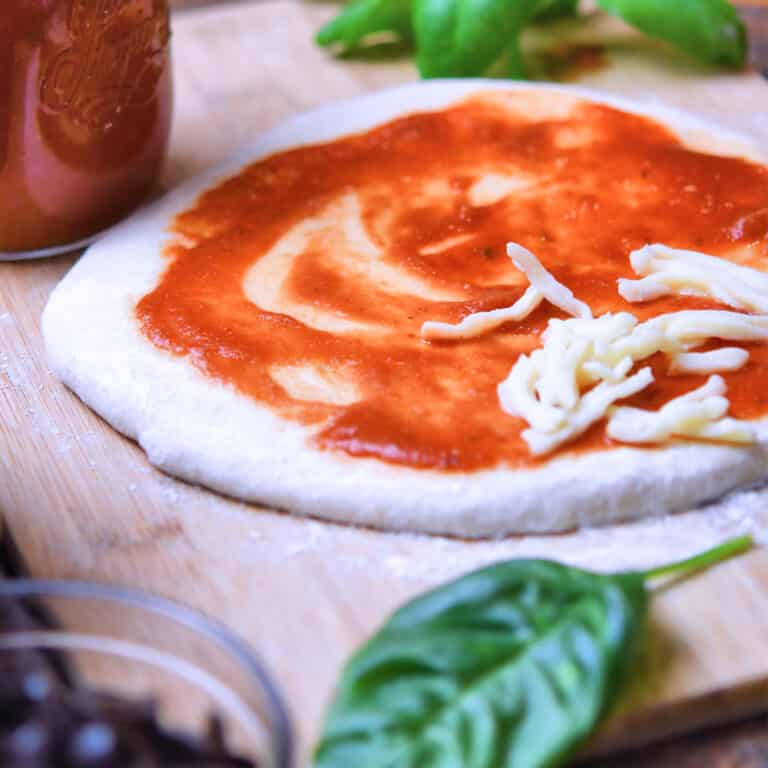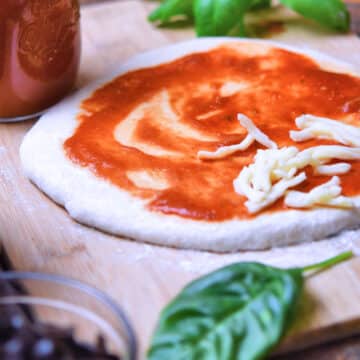 Homemade Pizza Dough in Bread Machine
Make this delicious homemade pizza dough in your bread machine and skip the pizza delivery!
Recipe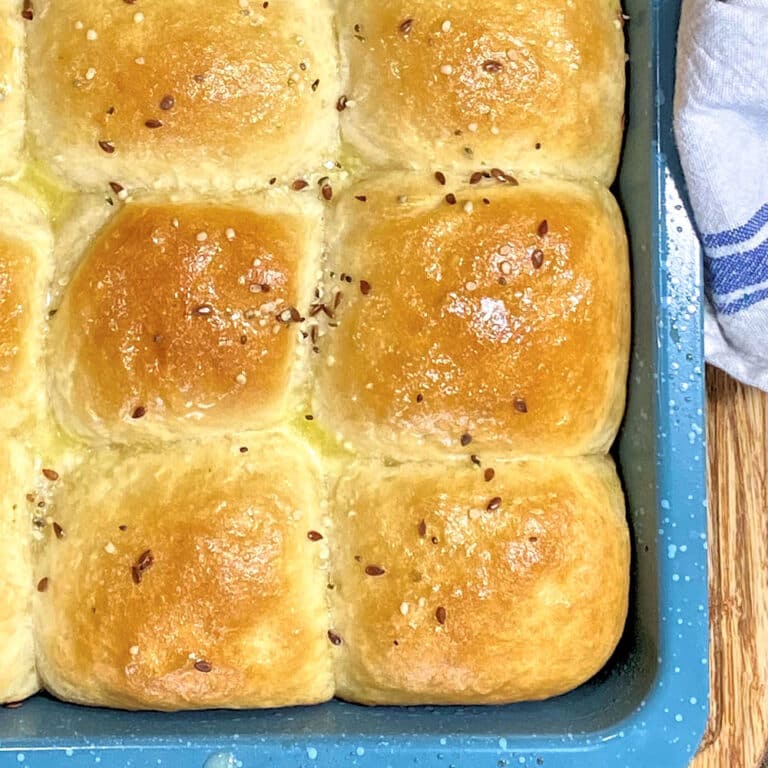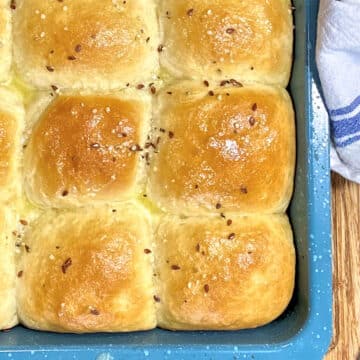 Potato Dinner Rolls Recipe
These Potato Dinner Rolls are so soft and fluffy. You'll be amazed what a little potato can do for dinner rolls.
Recipe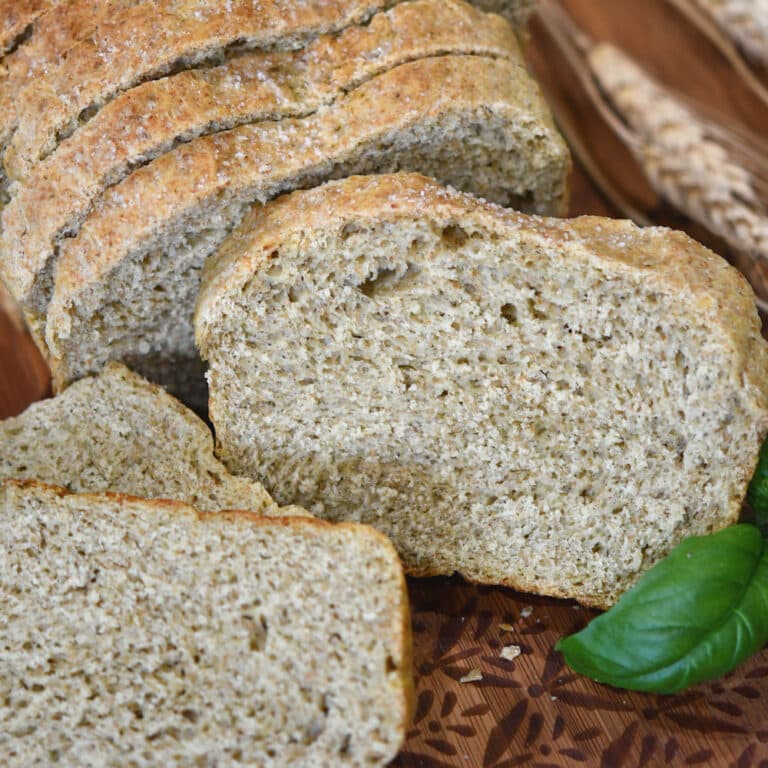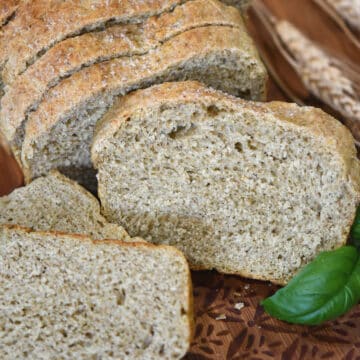 Italian Wheat Bread with Basil Pesto
This soft and delicious Itlalian wheat bread is lightly seasoned with the robust flavors of basil pesto, which gives it just the right amount of brightness in every bite.
Recipe
As I add more delicious bread machine recipes, you will find them all in the Bread Machine Recipes category. I don't plan on stopping any time soon.