Make your own delicious homemade pizza dough easily, right in your bread machine and you can skip the pizza delivery!
You've probably already got lots of ingredients in your refrigerator and cupboard you can use for pizza toppings.
I make so much pizza. It's right up there in my favorites, like Mexican food recipes.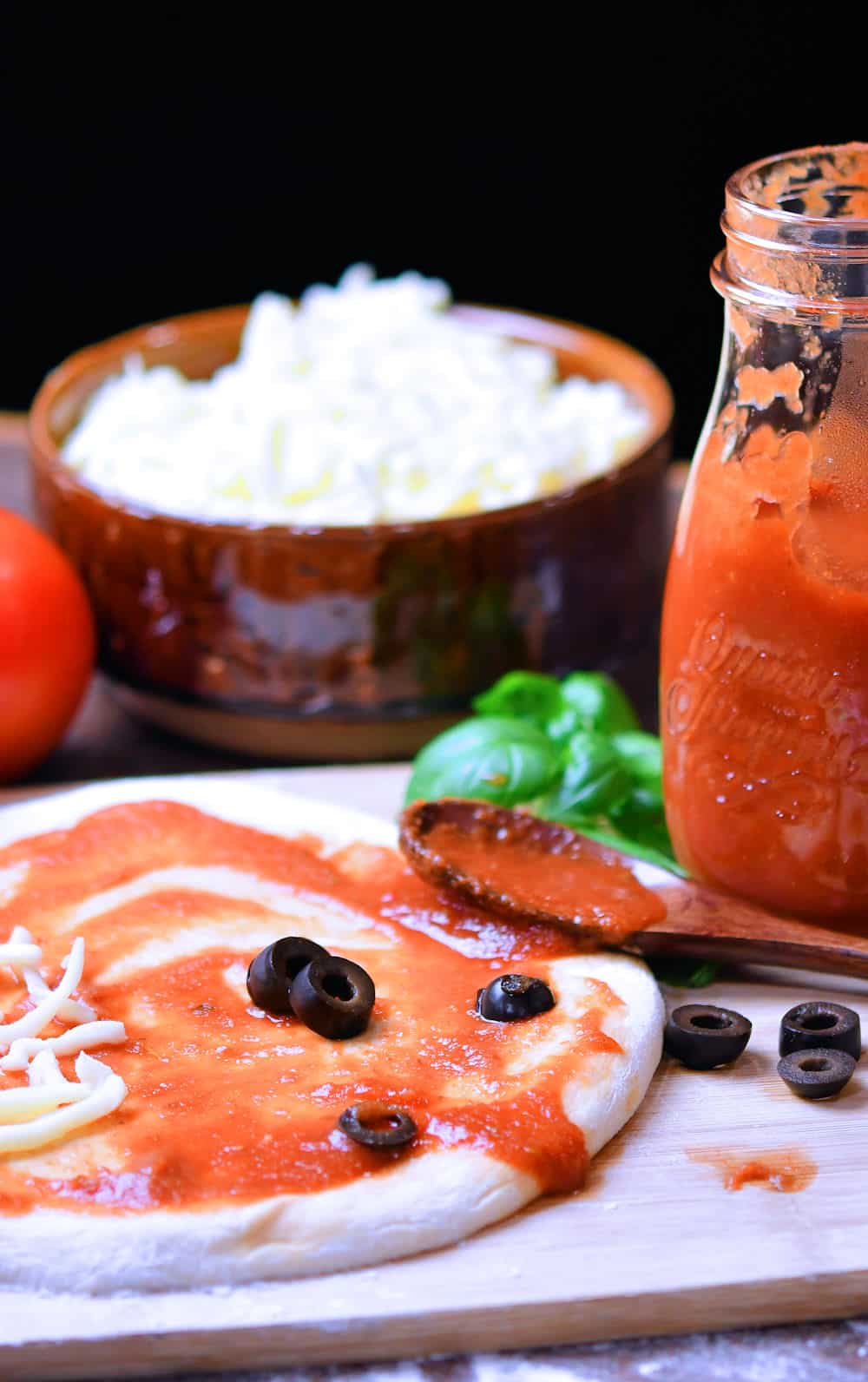 Have a browse around 24Bite for awhile and you'll quickly find all the recipes you crave!
"Can You Pizza It?"

—Christian Guzman
Making your own bread machine pizza dough will absolutely take your pizza to the next level.
And, no more leaving the "pizza bones" for the trash. You'll eat the entire slice when you make your own homemade pizza dough.
Ingredients
Like most breads, bread machine pizza dough won't take many ingredients.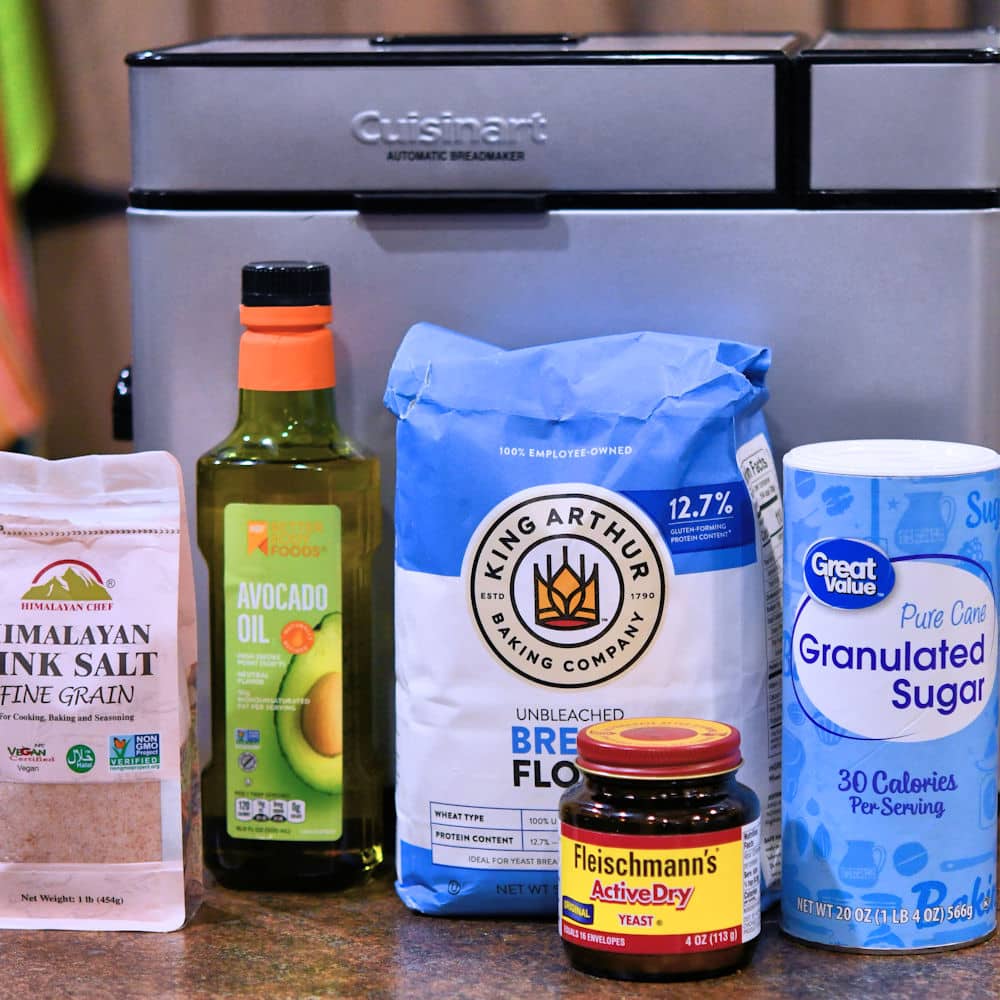 Here are the five ingredients you probably already have in your pantry:
Bread Flour
Sugar
Avocado (or olive) oil
Yeast
Salt
Easy, right? You'll have this ready in no time.
If you don't have bread flour, you may be able to substitute all purpose flour instead. It may not have exactly the same texture, of course. But, in a pinch, when you need pizza, you're willing to make some sacrifices. Pizza is pizza, after all.
Proof Your Yeast
I always proof my yeast first. This means that you stir the yeast into warm water (110° to 115°) with the sugar and let it sit for about 10 minutes.
If it starts to get foamy, the yeast is fine. If it just sits there, the yeast is probably expired and you'll need to try a different batch.
There is nothing worse than getting everything into the machine and getting it going, only to find out that there is no rising because the yeast is dead.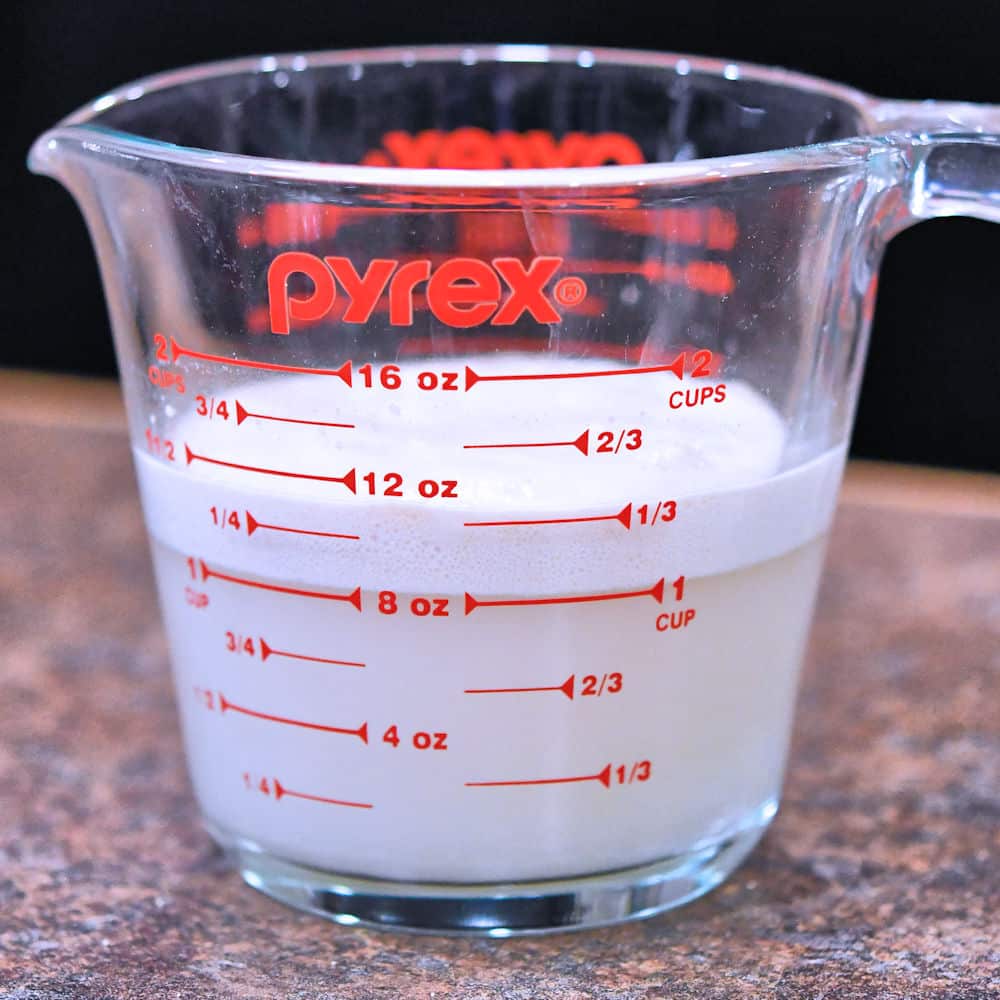 I usually put the proofed yeast and water in the bread pan first. The olive oil and flour next.
I read somewhere to put the salt on top since it could kill the yeast. You don't want the salt to touch the yeast until it's good and ready.
What can you make with this pizza dough?
This recipe makes enough homemade pizza dough for two regular crust medium sized pizzas or one very large rectangle pizza or one stuffed pan pizza (try that in an iron skillet!).
I have also used this dough to make four personal pan size pizzas. It works for tender, delicious breadsticks too!
If you roll out the dough into a rectangle, you can cut strips to make breadsticks. I've purposely made this dough with enough for two pizzas. If you make one into a pizza and one into breadsticks, all you will need is chicken wings and you can have a party!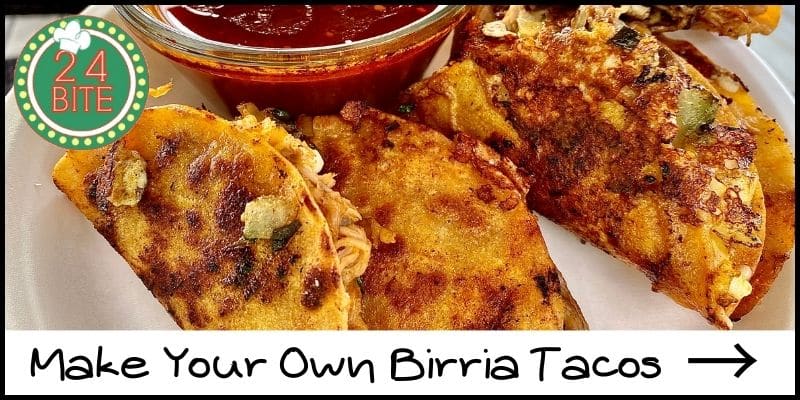 Refrigerate the Dough for Best Results
Always refrigerate your pizza dough, if you can. I like to make my dough in the morning and it will be ready by the evening to throw together a pizza.
Wrap it in plastic wrap very loosely at first. By the end of 30 minutes in the refrigerator, it will expand to its full size.
After that pizza dough explosion, take the dough out briefly to add more plastic wrap.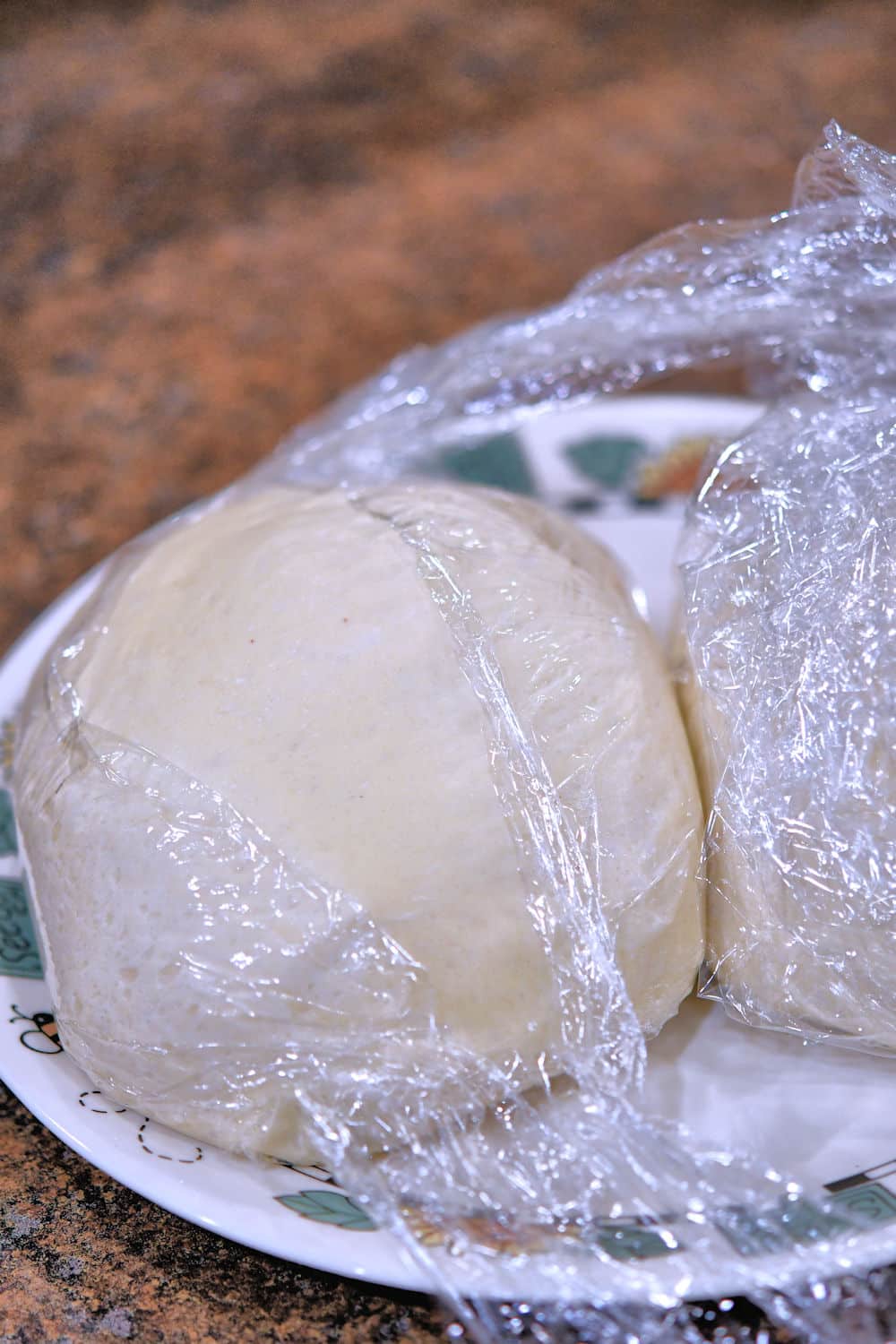 If you want to roll out your dough straight away, you can do that, of course. There's nothing wrong with the dough.
I find that homemade pizza dough simply rolls out easier when it's cold. Even 30 minutes in the refrigerator will be better than nothing.
Rolling Out Homemade Dough
On a dry, clean surface, put a couple of little piles of flour and dust the rolling pin as well. For good measure, add a dose of flour to the dough ball too, if you want. All of that helps with sticking.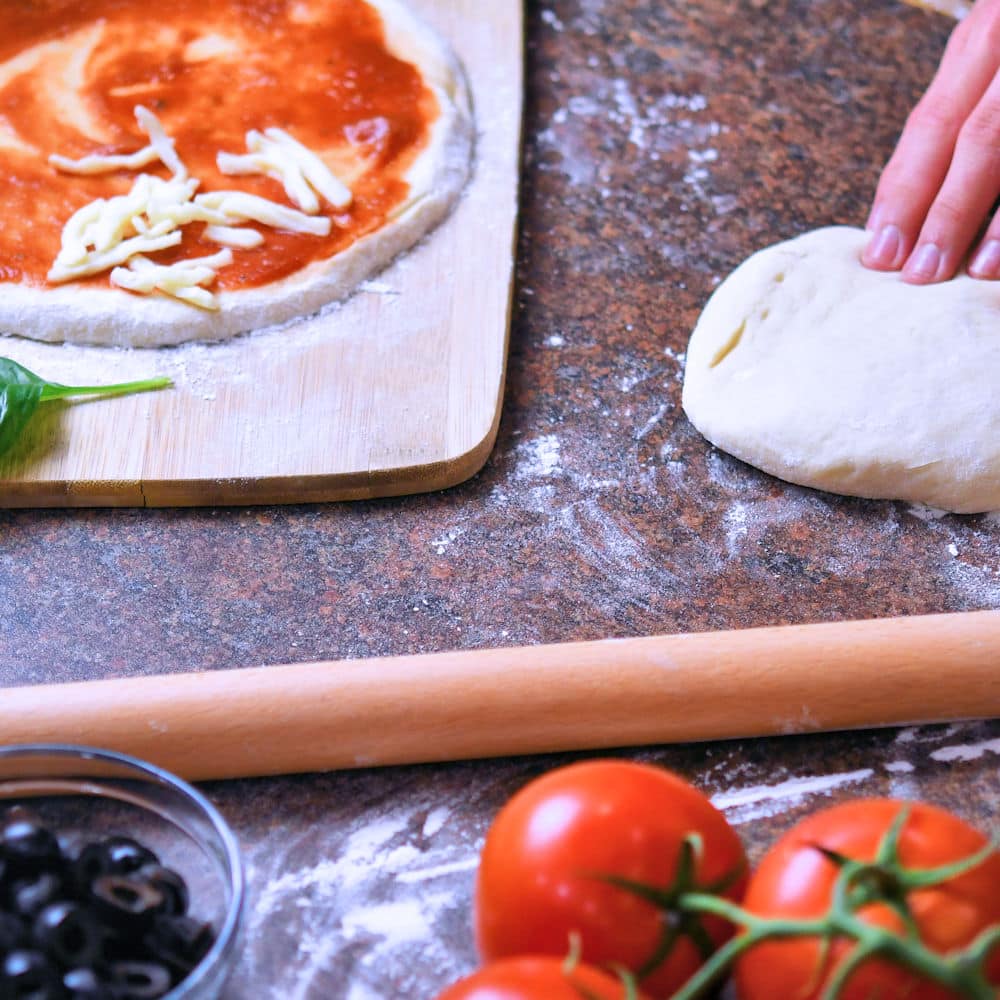 You can't roll out dough if it's sticking to your work surface. You'll never get a nice crust that way.
When you get the dough rolled out a bit, try picking it up by the edges and rotating to allow gravity to pull it down.
Start with Homemade Pizza Sauce!
Make your own Homemade Pizza Sauce so you know all the ingredients. It's not difficult.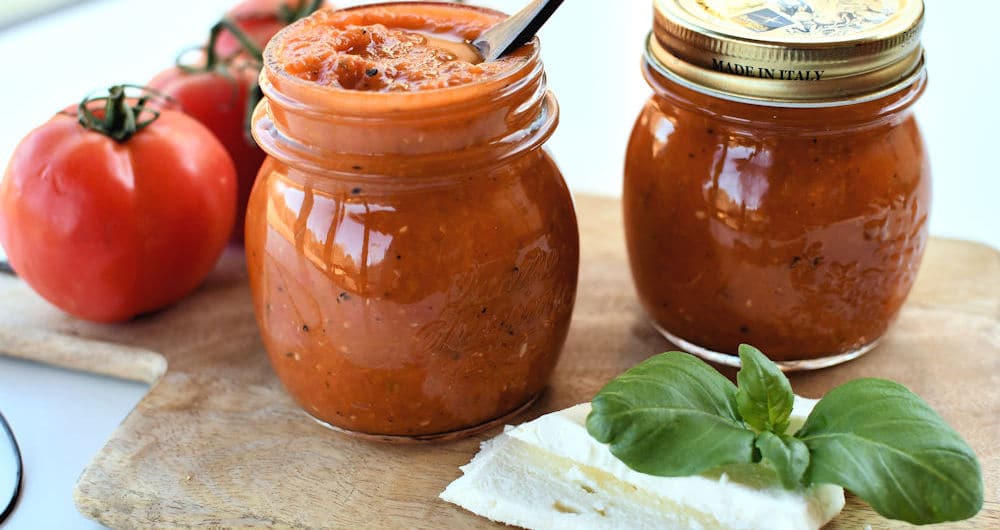 You're already making the pizza dough from scratch so why not make the pizza sauce too?!
How to Make A Heart Shaped Pizza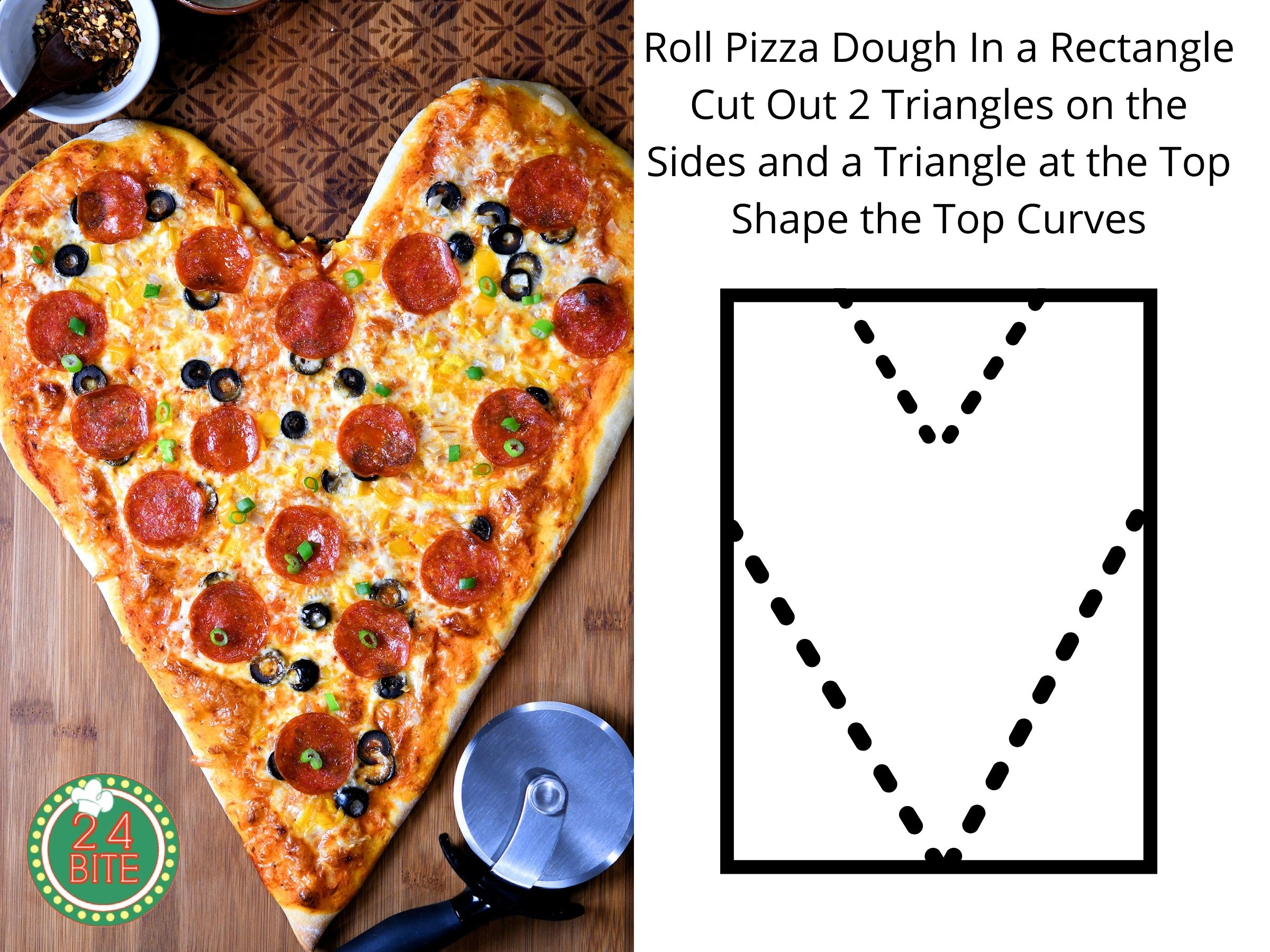 Heart-shaped pizzas are for anytime of the year but work especially well for anniversaries, birthdays and of course, Valentine's Day!
Use the tutorial to create your next pizza. Roll the dough into a rectangle. I used the entire recipe for this one.
Cut out two triangles along the sides and one triangle at the center top. Shape the curves at the top of the heart. Now, add your favorite toppings!
Make the pieces into breadsticks. Never waste a homemade pizza dough!
Pizza Suggestions
Pizza is my favorite food and it's the reason I started this website. I can't really pick a favorite, but please have a browse in the Pizza Category. You'll want to try several, I'm sure!
Recipe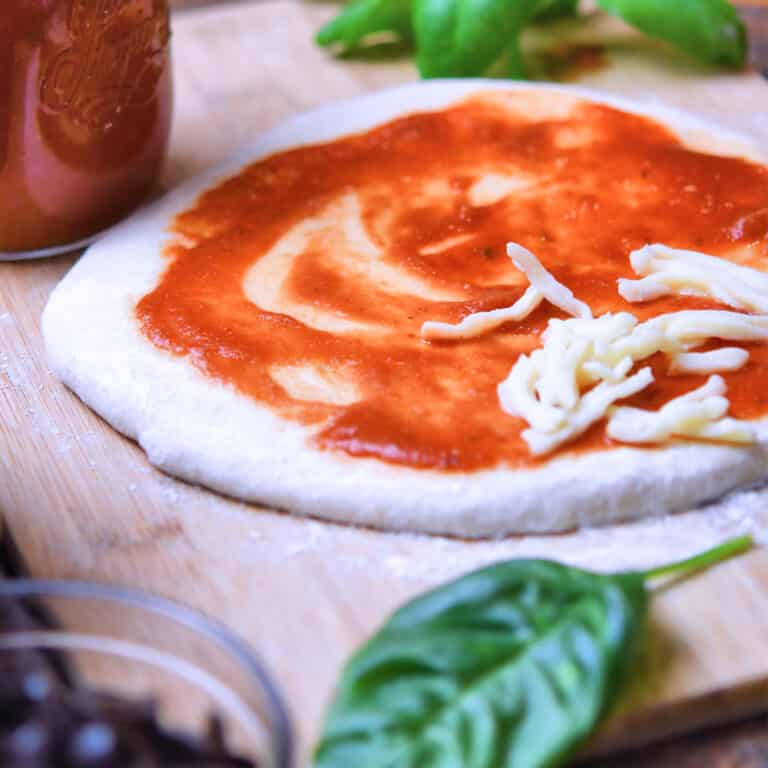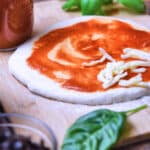 Pin Recipe Now
Homemade Pizza Dough in Bread Machine
Tap to leave a star rating
Save or Print
Make this delicious homemade pizza dough in your bread machine and skip the pizza delivery!

For more information, be sure to check the recipe details in the attached 24Bite® post.
Equipment
Bread Machine (Cuisinart Bread Maker 2 Pound used)

Rolling Pin
Ingredients
1

pkt

Active Dry Yeast

,

2 ¼ teaspoons

1 ⅛

cup

Very Warm Water

,

110° to 115°

2

tbsp

Granulated Sugar

2

tbsp

Avocado Oil

,

or olive oil

3

cup

Bread Flour

,

plus a little bit more for rolling

1

tsp

Salt
Instructions
In a small bowl, stir together yeast, water and sugar. Set aside. After 10 minutes, check that it's bubbly. If so, continue. If not, you may want to try again with fresher yeast.

Add yeast mixture to bread pan in bread machine.

Set bread machine to make dough only. Once finished, take out and separate into two balls. Cover with plastic wrap and put in refrigerator for several hours or overnight.

Roll out and add toppings as desired. When the recipe is split in two crusts like this, it takes about 15-20 minutes to cook the completed pizzas in a 425℉ oven.
Note: If there is a video, it will not display while there is an adblocker.
Nutrition Facts
Homemade Pizza Dough in Bread Machine
Amount Per Serving
Calories 106
Calories from Fat 18
% Daily Value*
Fat 2g3%
Sodium 146mg6%
Carbohydrates 19g6%
Protein 3g6%
* Percent Daily Values are based on a 2000 calorie diet.
______________________
Percent Daily Values are based on a 2000 calorie diet. All amounts are estimates and 24Bite® takes no responsibility for actual figures since calculations vary by packaging and supplier. Please calculate the amounts yourself based on package labeling if you have specific dietary requirements. 24Bite®, Kim Guzman or Christian Guzman shall not be liable for adverse reactions or any other outcome resulting from the use of recipes or recommendations on this website or actions you take as a result.
© 2019-2023 Kim Guzman and Christian Guzman. All rights reserved. Subscribe to 24Bite email newsletters.
Adapted from Karin's Easy Peezy Pizza Dough Recipe.
Follow 24Bite: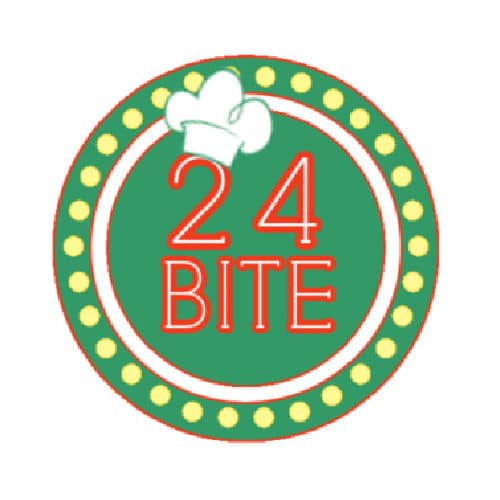 Twitter | Facebook | Pinterest