With these Pizza Recipes, when the weekend comes around and you need pizza, you don't need to pick up the phone or have it delivered. You can make it just exactly the way you want, right at home!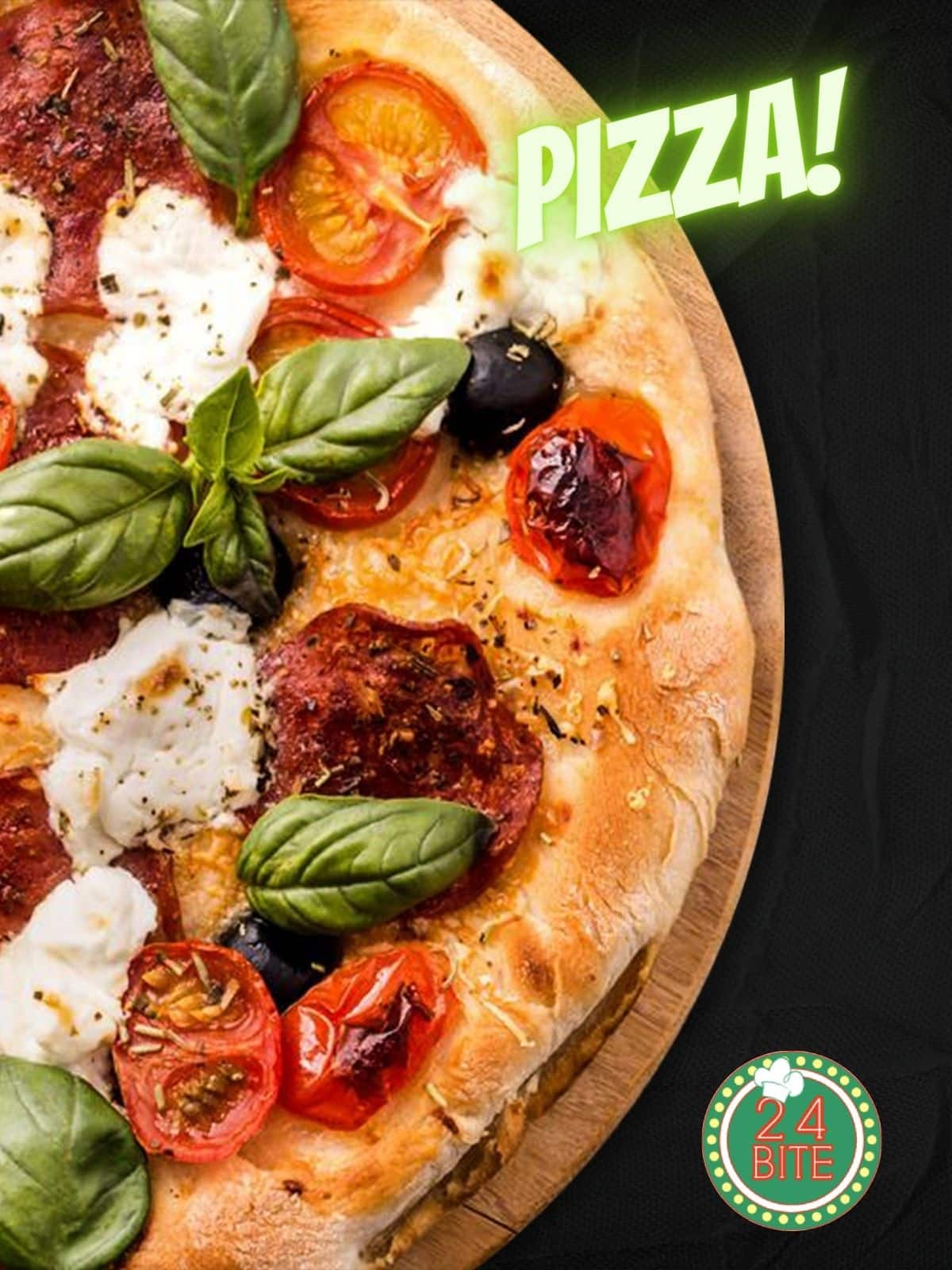 I've been making my own pizza recipes for years and, although I sometimes look at the frozen pizza while I'm at the grocery store, these days, I know I can make it at home myself. And, it's always better that way too!
Make Your Own Pizza Dough
I always make my own pizza dough. I just put it in the bread machine and get a beautiful dough. Try to plan ahead so you can refrigerate the dough. It helps with the elasticity while rolling it out.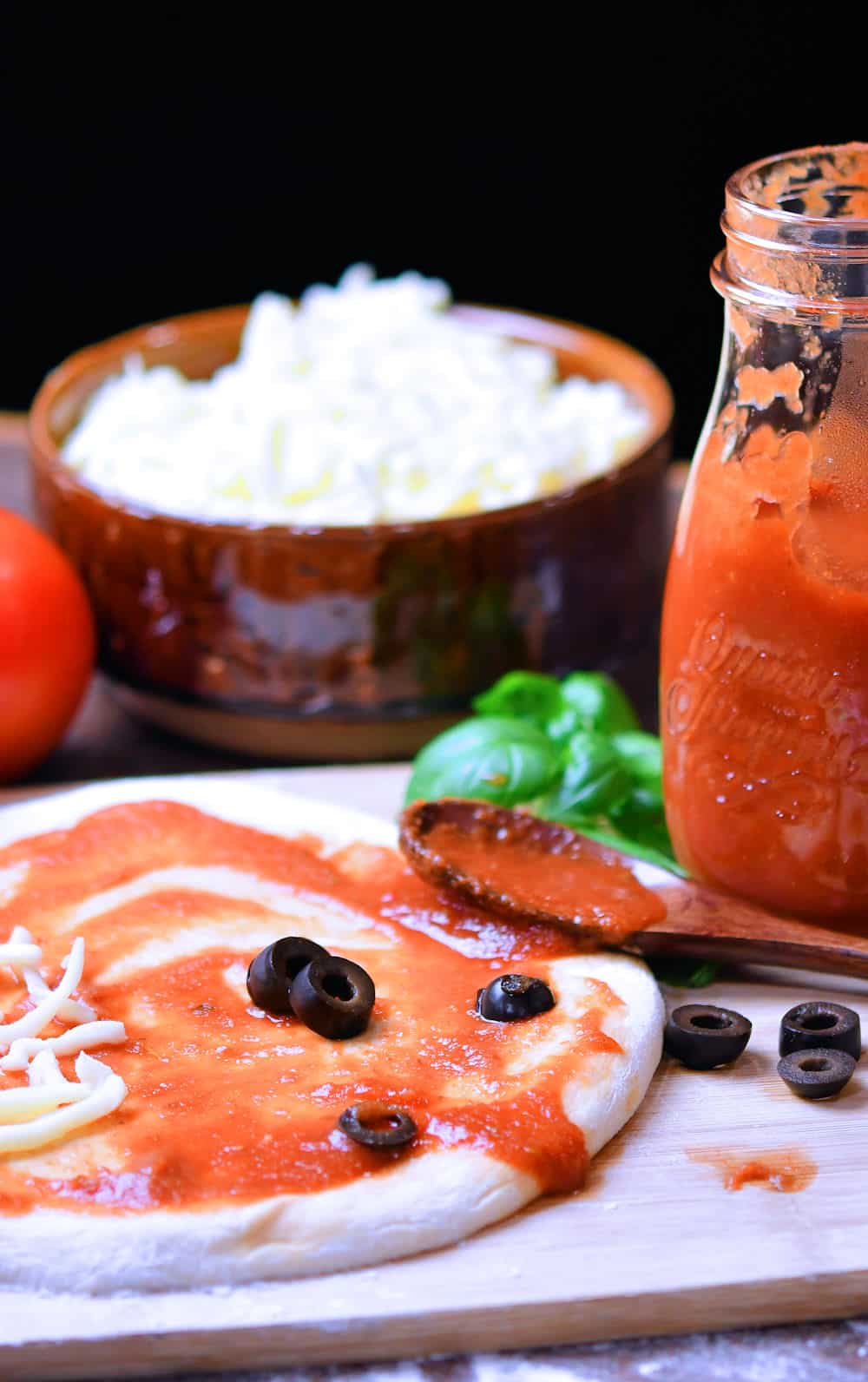 My Pizza Dough Recipe is tried and true. It works great for thin crust or thick crust. You can also cut it to make breadsticks. Or, even make calzones.
Premade Pizza Dough
If you don't have time to make your own dough, you have lots of options. I've seen premade pizza dough in the sauce and pasta aisle. I've also seen it in the frozen aisle.
You can find gluten free doughs as well as doughs made from cauliflower. You have so many options.
No matter what crust you decide to use, you can't go wrong with these great toppings.
Pizza Recipes
Here are some of my favorites and I hope they'll soon become your favorites as well!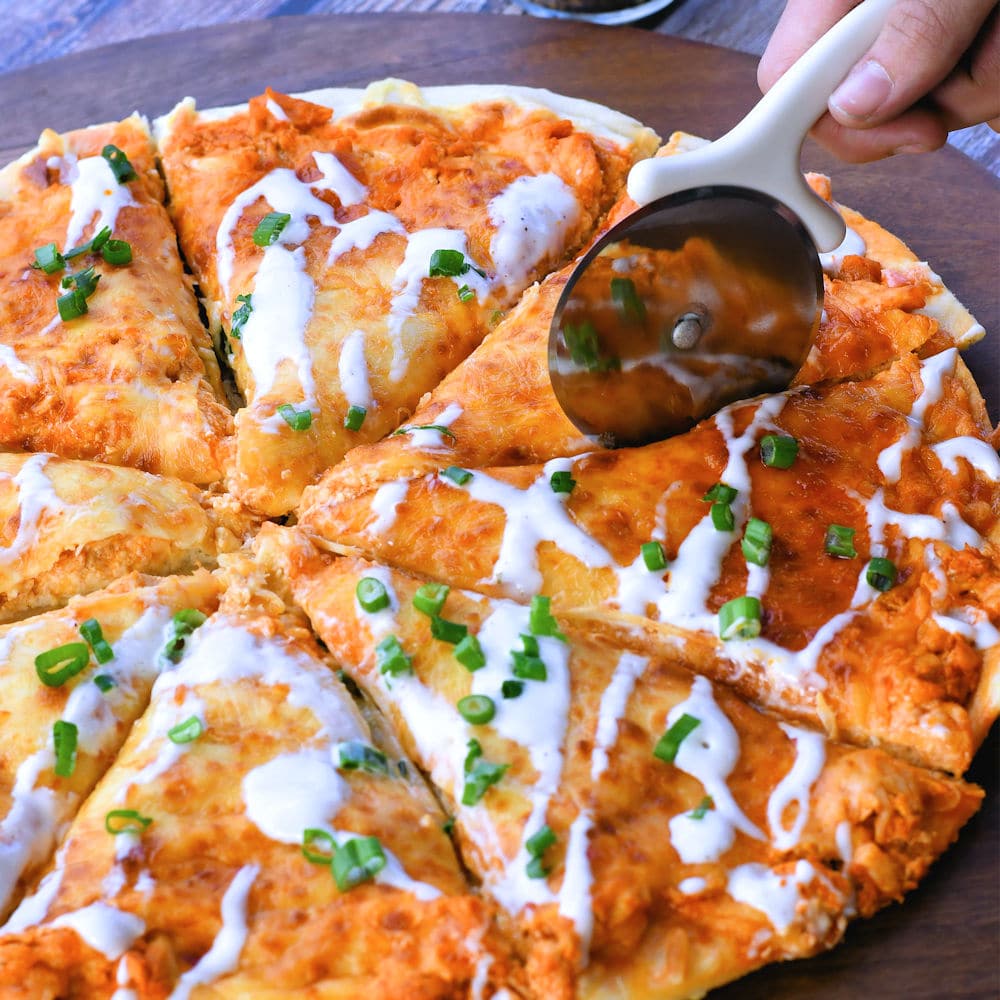 Buffalo Chicken Pizza with Cream Cheese
This easy Buffalo Chicken Pizza with Cream Cheese is a great addition to your weekend pizza cravings. You get to have your "buffalo wings" and pizza at the same time!
Recipe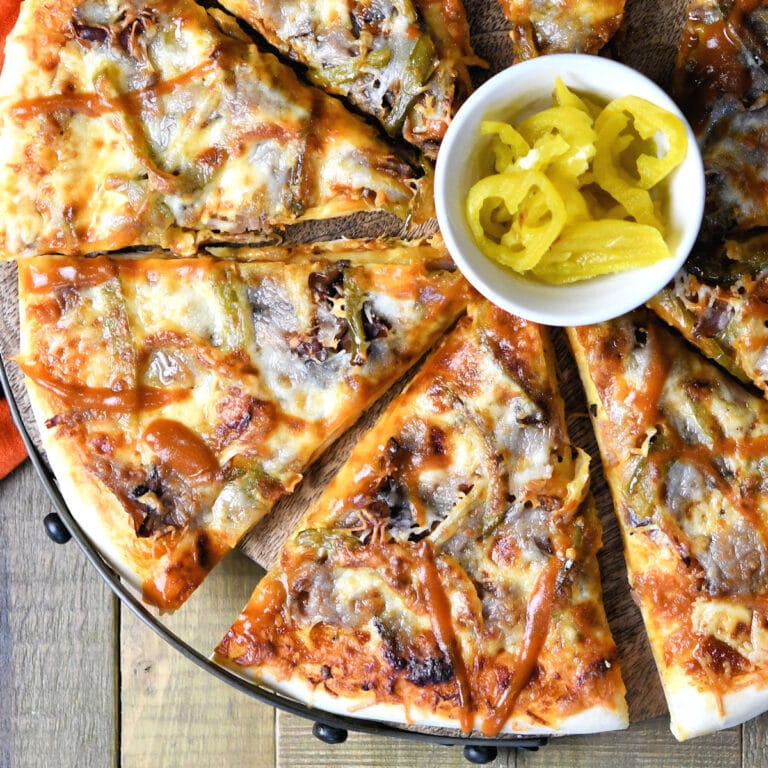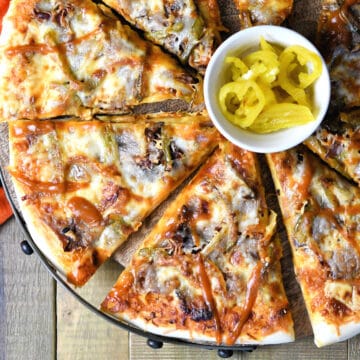 Philly Cheesesteak Pizza
This Philly Cheesesteak Pizza is everything you love about a Philadelphia Cheese Steak Sandwich in a quick and easy fusion. Two of your favorites in one!
Recipe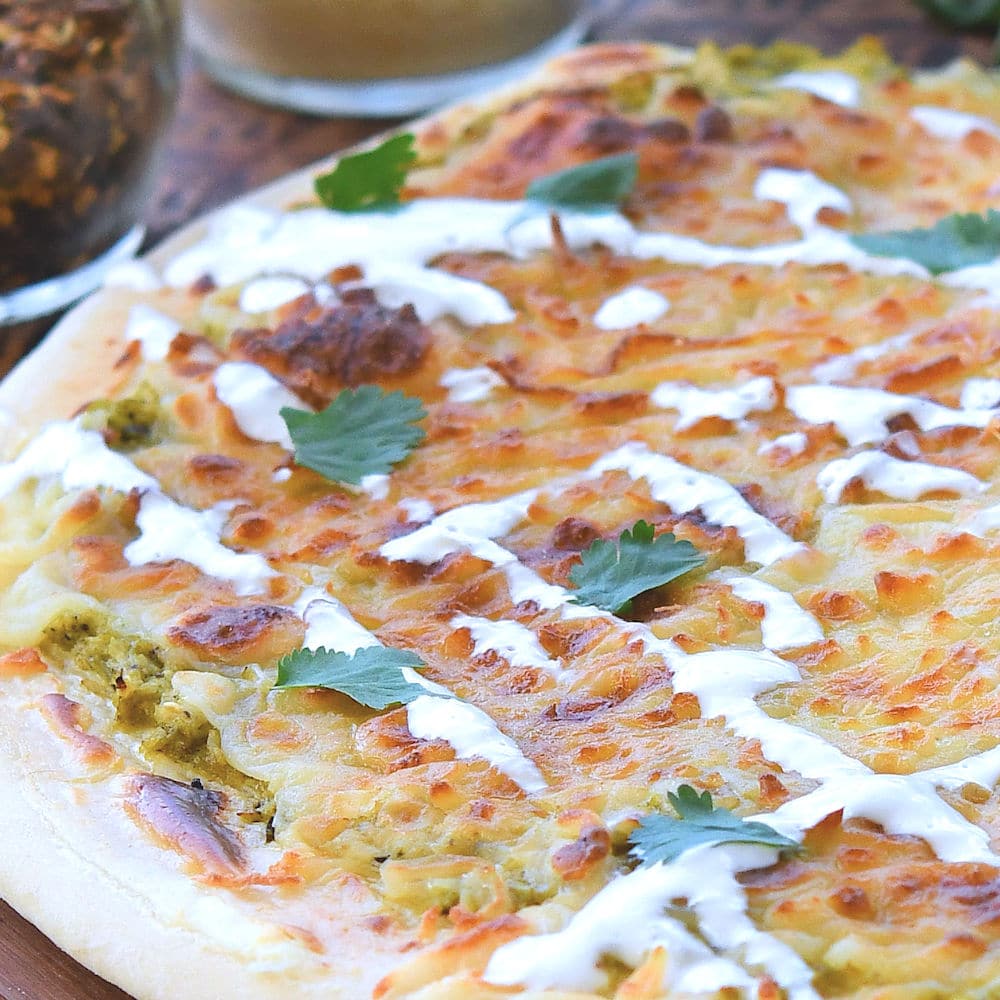 Salsa Verde Chicken Pizza Recipe
Authentic Mexican Salsa Verde is a fresh and bright green sauce that pairs perfectly with chicken. Now you can have a delicious salsa verde chicken enchilada in a pizza!
Recipe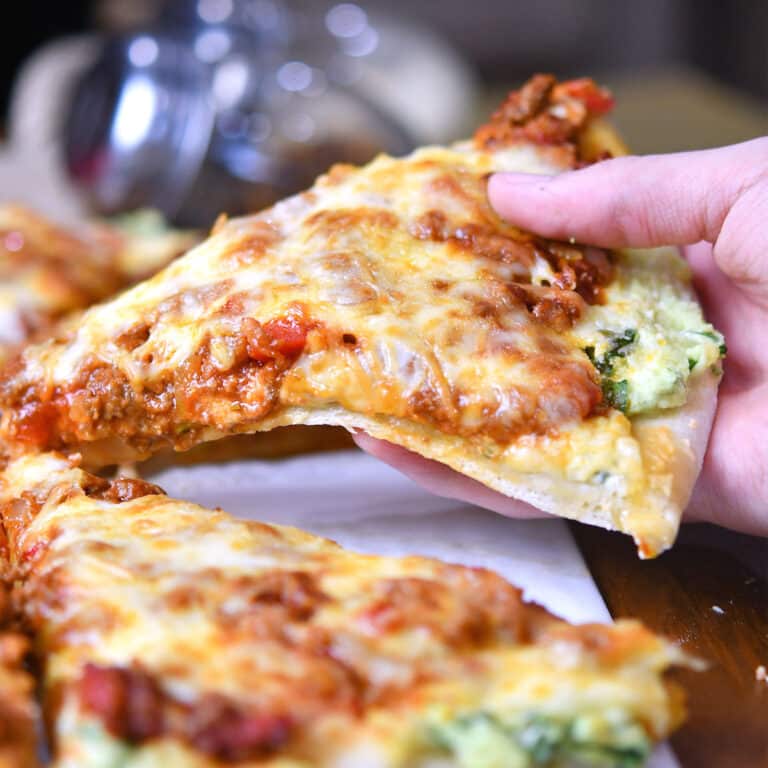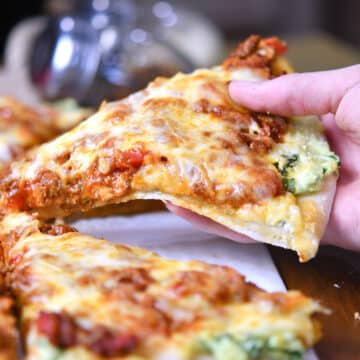 Lasagna Pizza Recipe
This Lasagna Pizza Recipe is the best of both worlds. Layers of ground beef, ricota and gooey cheese will feed your next craving.
Recipe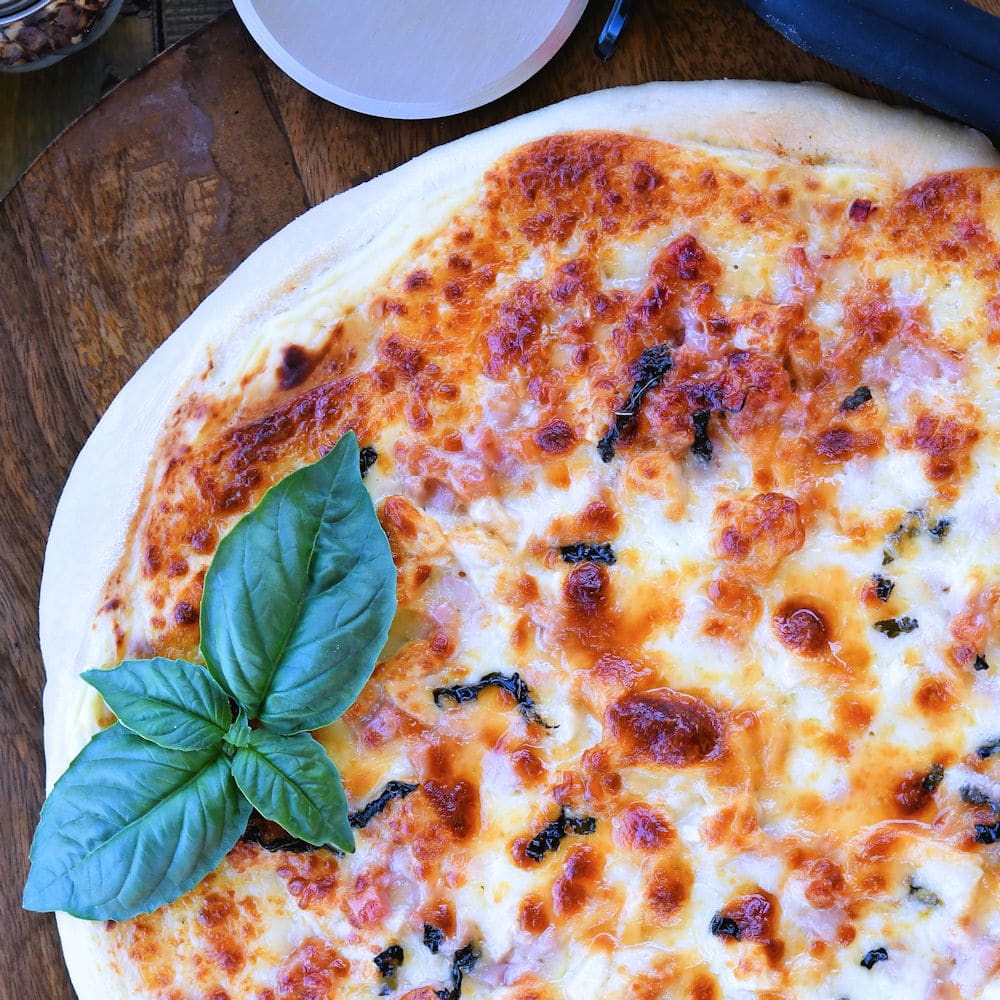 Chicken Cordon Bleu Pizza
You'll find all the ingredients you love with chicken and ham and a lovely creamy Dijon sauce.
Recipe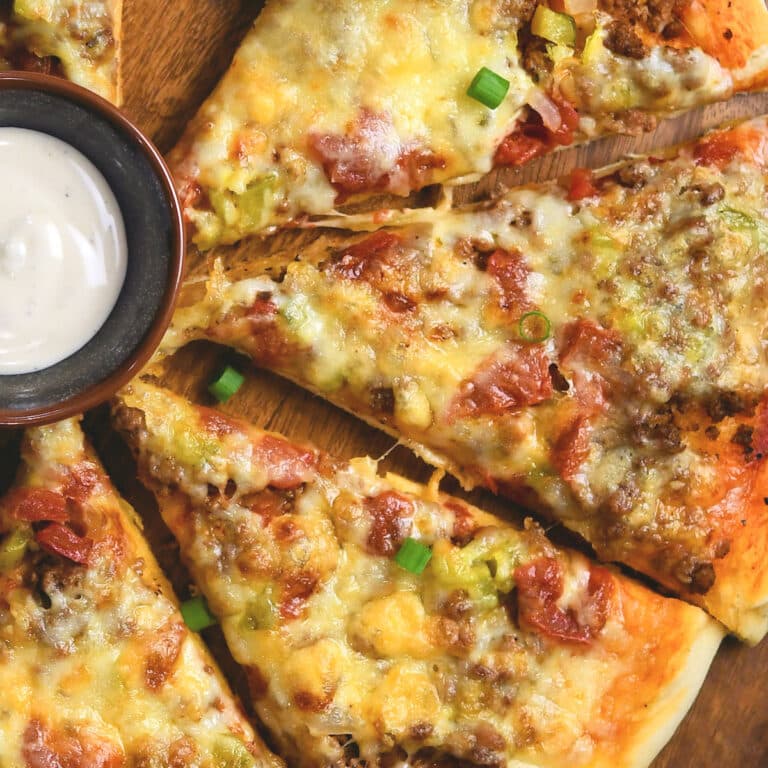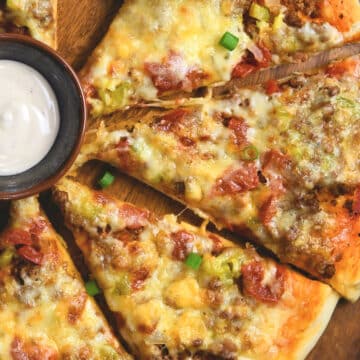 Cheeseburger Pizza Recipe
This Easy Cheeseburger Pizza Recipe is made with tomatoes, pickles and creamy Havarti cheese. Throw it together quickly in less than a 30 minute delivery.
Recipe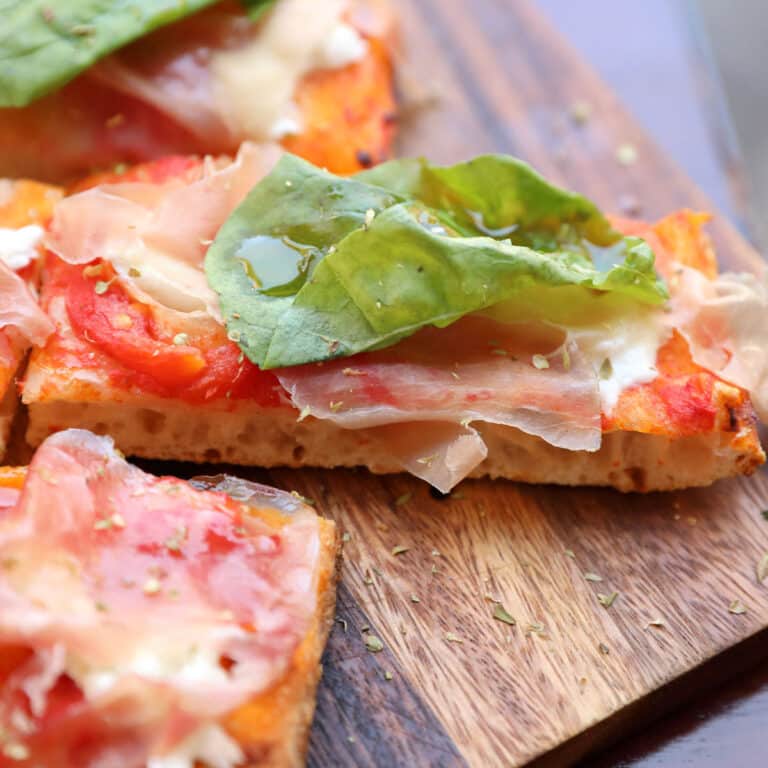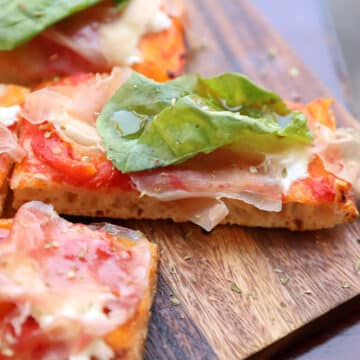 Prosciutto Provolone Pizza
Prosciutto Provolone Pizza is made of delicately flavored aged pork, topped with tomatoes and buttery provolone cheese for a meal you won't soon forget.
Recipe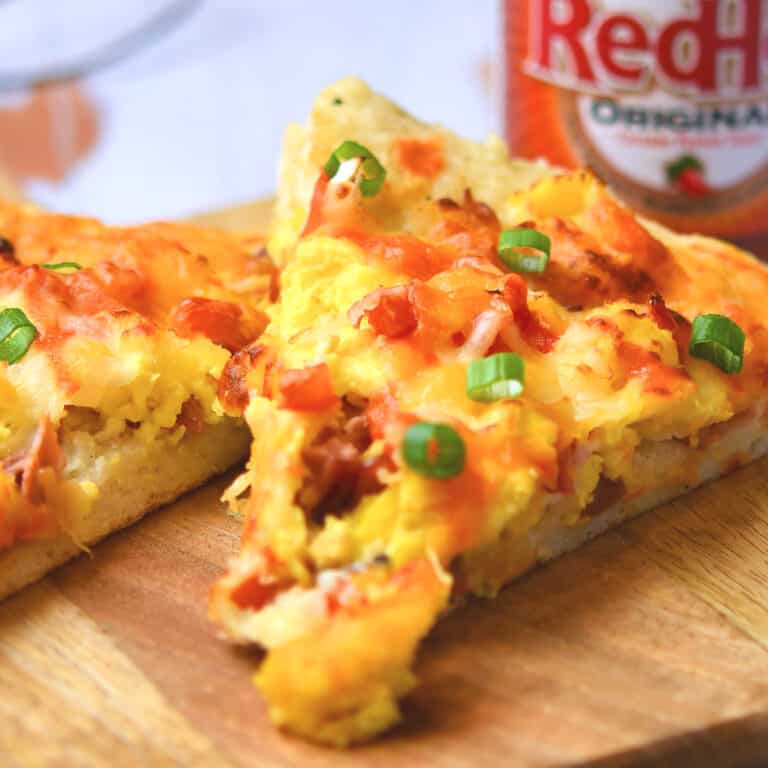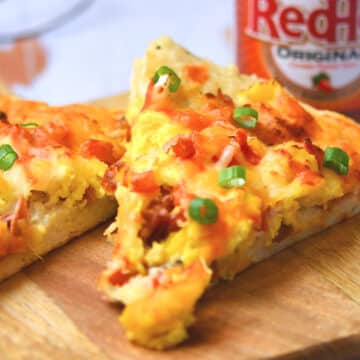 Bacon and Eggs Breakfast Pizza Recipe
Bacon and Eggs Breakfast Pizza gives an entirely new meaning to having pizza for breakfast. The creamy scrambled eggs and homemade gravy make the perfect pizza combination.
Recipe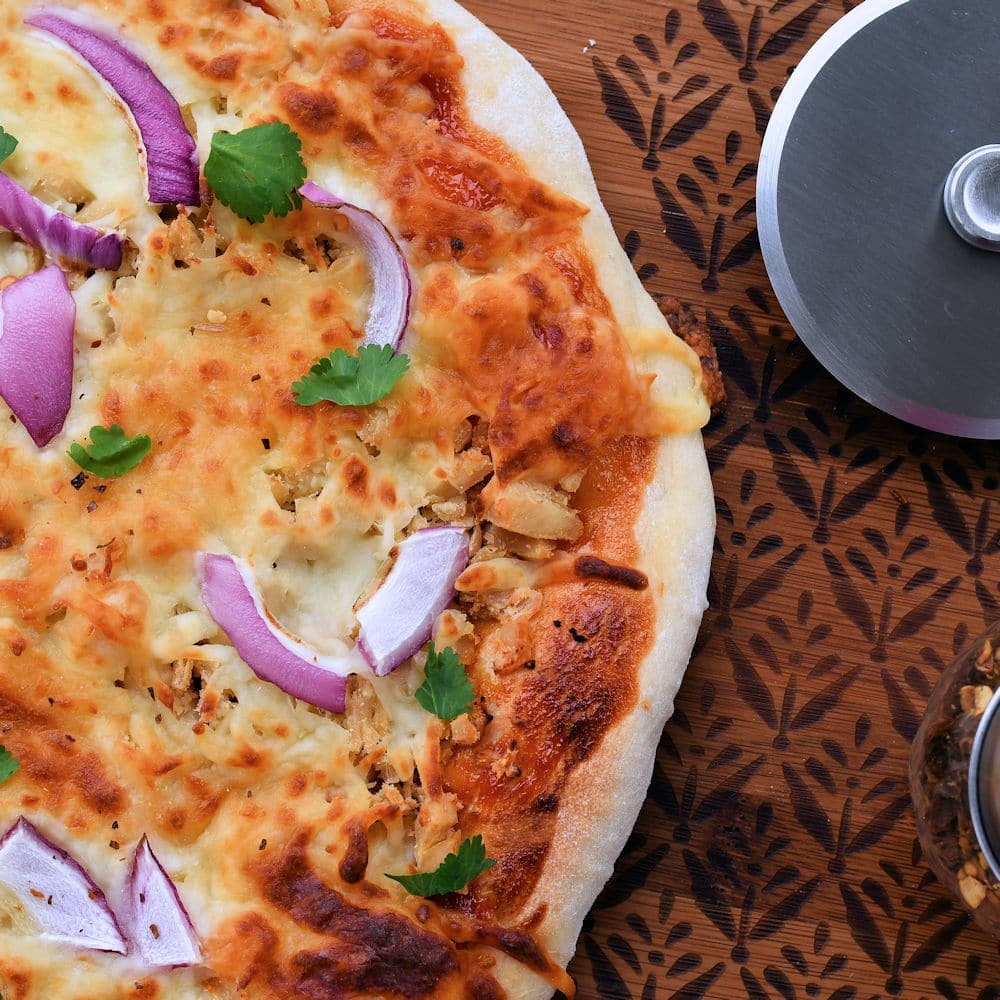 Barbecue Chicken and Bacon Pizza
Can you pizza it? Of course we all love Barbecue Chicken Pizza but we're going to kick it up by adding crumbled bacon and smoked cheese.
Recipe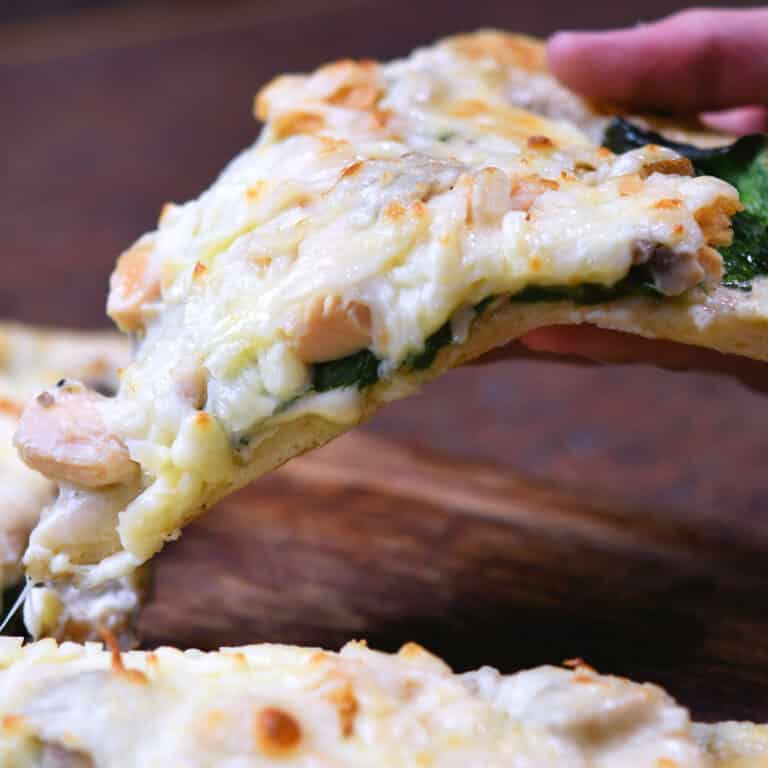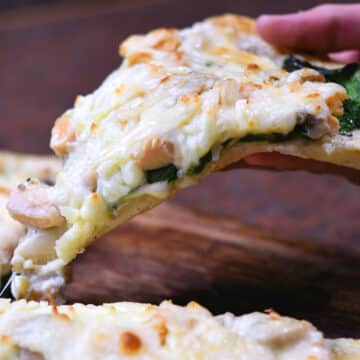 Spinach Alfredo Pizza Recipe
Spinach Alfredo Pizza is a delicious creamy white sauce recipe, topped with tender shredded chicken, baby spinach, mushrooms and melty mozzarella.
Recipe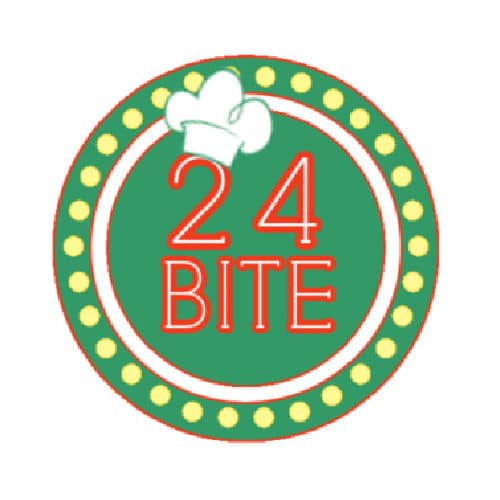 Twitter | Facebook | Pinterest