Vegan Noodle Soup is just as hearty as chicken noodle soup but I've replaced the chicken with my favorite legume, red lentils. Make this quick Instant Pot vegan soup to warm and fill you up in no time.
I had been thinking about chicken noodle soup all day. Of course, I forgot to thaw out some chicken. Naturally! Isn't it always the way?
I could have tried thawing out some chicken in the microwave but then I figured, "How about a vegan noodle soup, instead?" I've used Barilla Fideo Cut Pasta and according to Happy Happy Vegan, this pasta is vegan approved.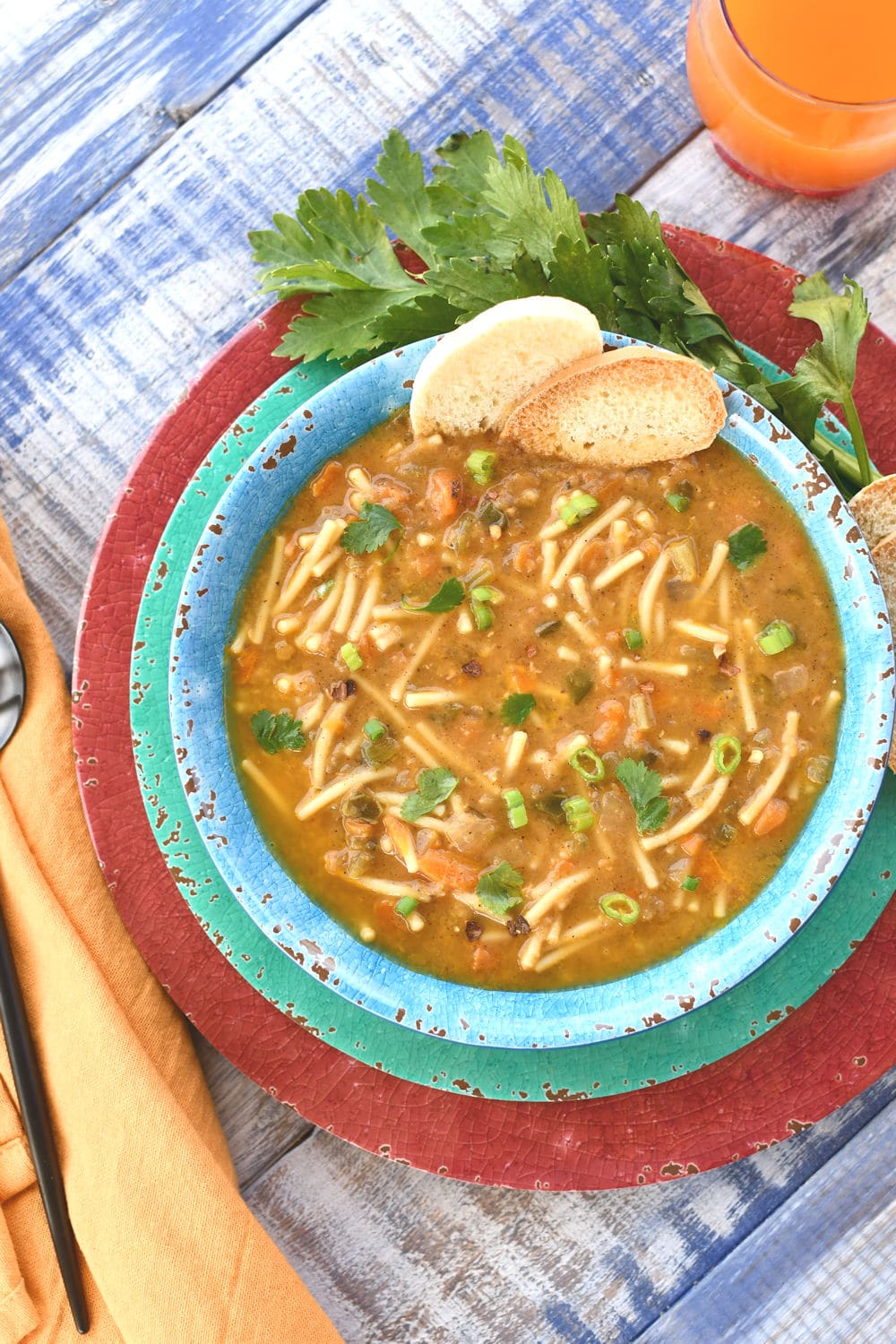 Where's the Protein?
The protein in this Instant Pot vegan soup comes from the red lentils. In India, I believe this is called "daal". Lentils are high in protein and low in fat: a perfect combination. Take a look at these health benefits.
Although lentils are a legume, like beans, they don't take as long to cook as beans. In the Instant Pot, you reduce that time even more.
If you feel like you would like to add some chicken, just add chopped chicken breast when you add the lentils. Cook the same length of time.
If you don't have an Instant Pot, have a look at this 6-Quart Instant Pot which we use. We've had it for several years and it still works great. (This is an affiliate link, by the way. If you click it and buy, I may get a little something something from them at no extra cost to you.)
Vegan Noodle Soup Ingredients
This Vegan Noodle Soup recipe includes lots of great vegetables. I've used:
Carrots
Celery
Onion
Poblano Pepper
Garlic
Check your refrigerator to see if you have any other yummy vegetables you can use. I don't know about you, but we always have vegetables that we need to get cooked before they expire.
I'm so glad mom bought some Vegetable Stock. That would have been the deal breaker on this vegan soup, right?
In addition to the Mexican Poblano Pepper, I've also added a couple of teaspoons of Frank's Hot Sauce. It just ups the ante. I didn't want too much spicy heat but I also didn't want bland. If you're not ready for that, omit the sauce then add it to your bowl individually.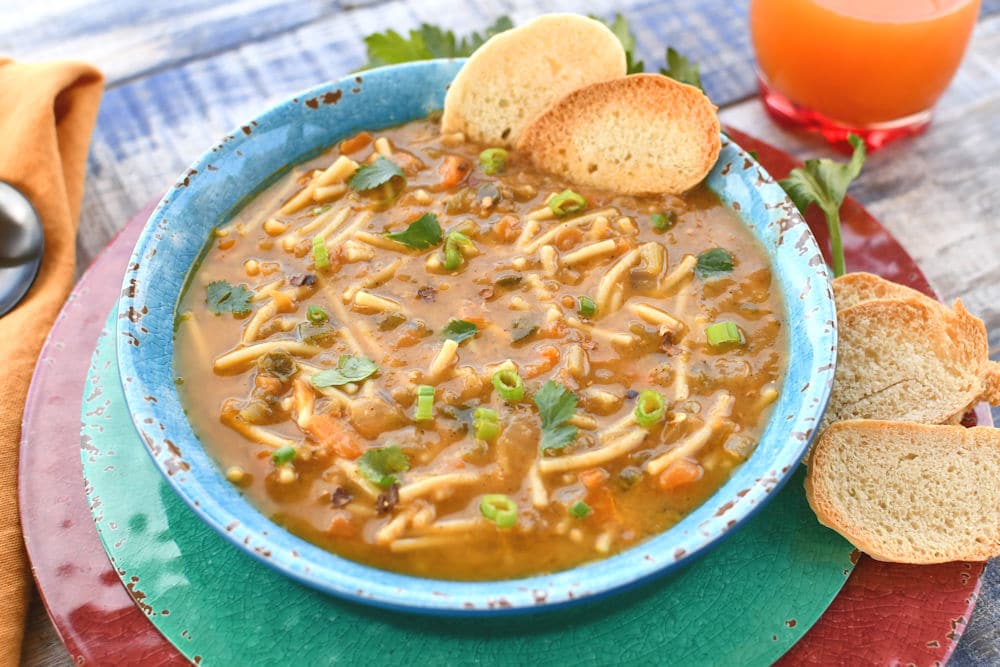 More Instant Pot Recipes
Browse all our Instant Pot Recipes or choose one of these.
More Vegan Recipes
I have a few other Vegan recipes that are delicious:
Low Calorie Count
One serving of this soup is barely over 150 calories! Feel free to add a beautiful side salad and you're all set.
Enjoy!
Recipe
Follow 24Bite: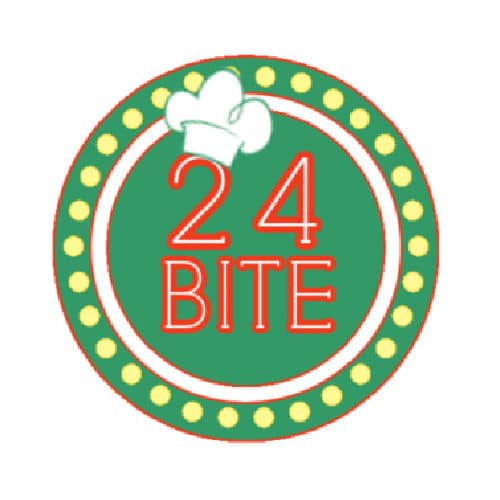 Twitter  |  Facebook  | Pinterest  |  Instagram | MeWe