Use this tasty mild pepper everyday seasoning salt blend on anything from meat to vegetables. It's delicious on popcorn and french fries and great in stew and chili. Use it everywhere!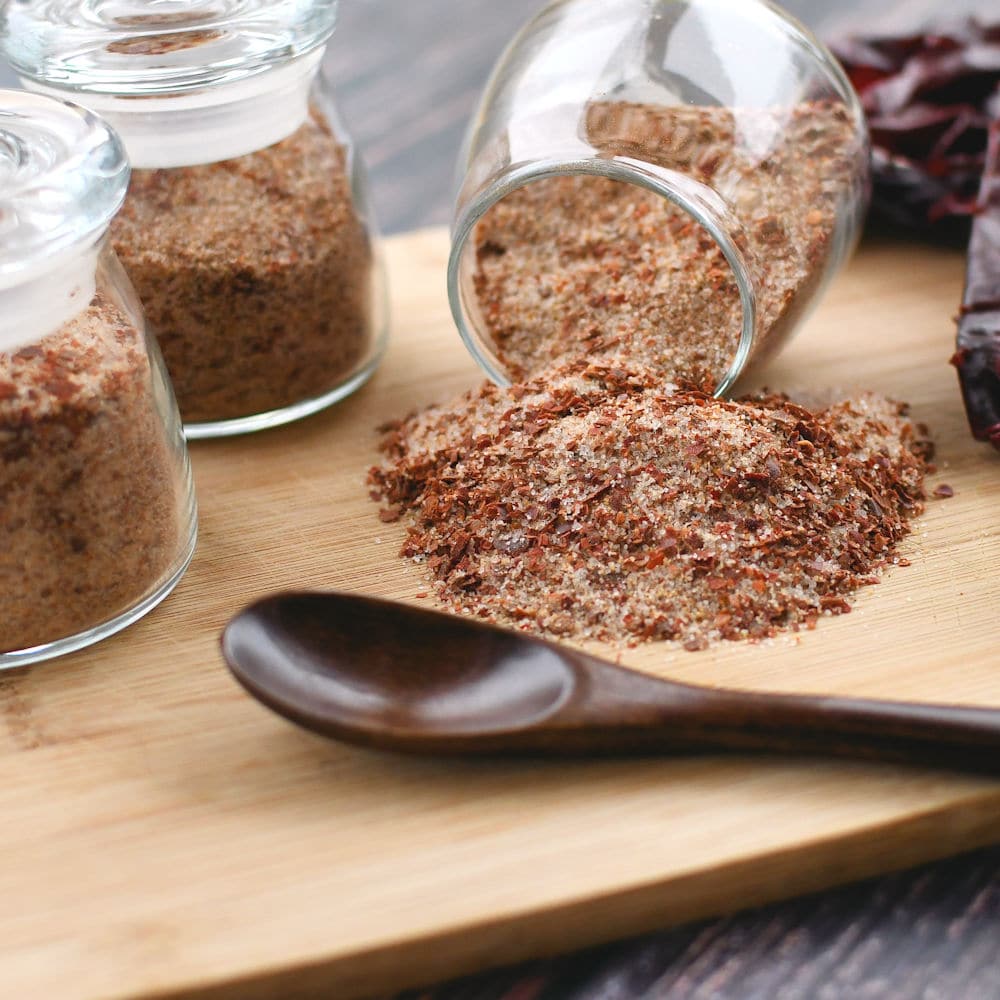 Peppers for Seasoning Salt Blend
Mom loves to grow tomatoes and peppers every year. She doesn't really have a big garden. She normally simply grows tomatoes and peppers in planters and usually from seed. I try to help as much as I can, especially with the watering.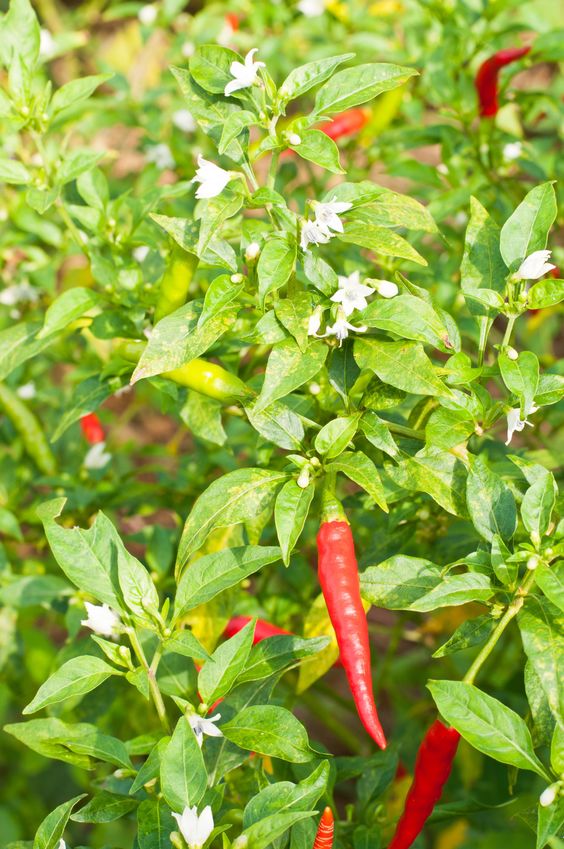 If you would like to see all the different tomatoes and peppers you can grow for a seasoning salt blend, have a look at Totally Tomatoes. It's eye-opening.
Right now, we have some peppers started in our Aerogarden. We're only about three weeks in, but we could have fresh peppers this winter!
AeroGarden Harvest Elite
This
Aerogarden Harvest Elite
is the perfect size to get started. It has positions for six plants and will accommodate up to 12″ height which is enough for basil, romaine lettuce and cilantro. It's a great way to try out soil-less, in-home growing.
I know you're thinking that maybe growing things in the winter might not be possible, but I kid you not. Here's a photo taken this week of one of our Aerogardens started at the same time as the peppers. It's like we've got a little jungle of basil, just about ready to harvest after only three weeks.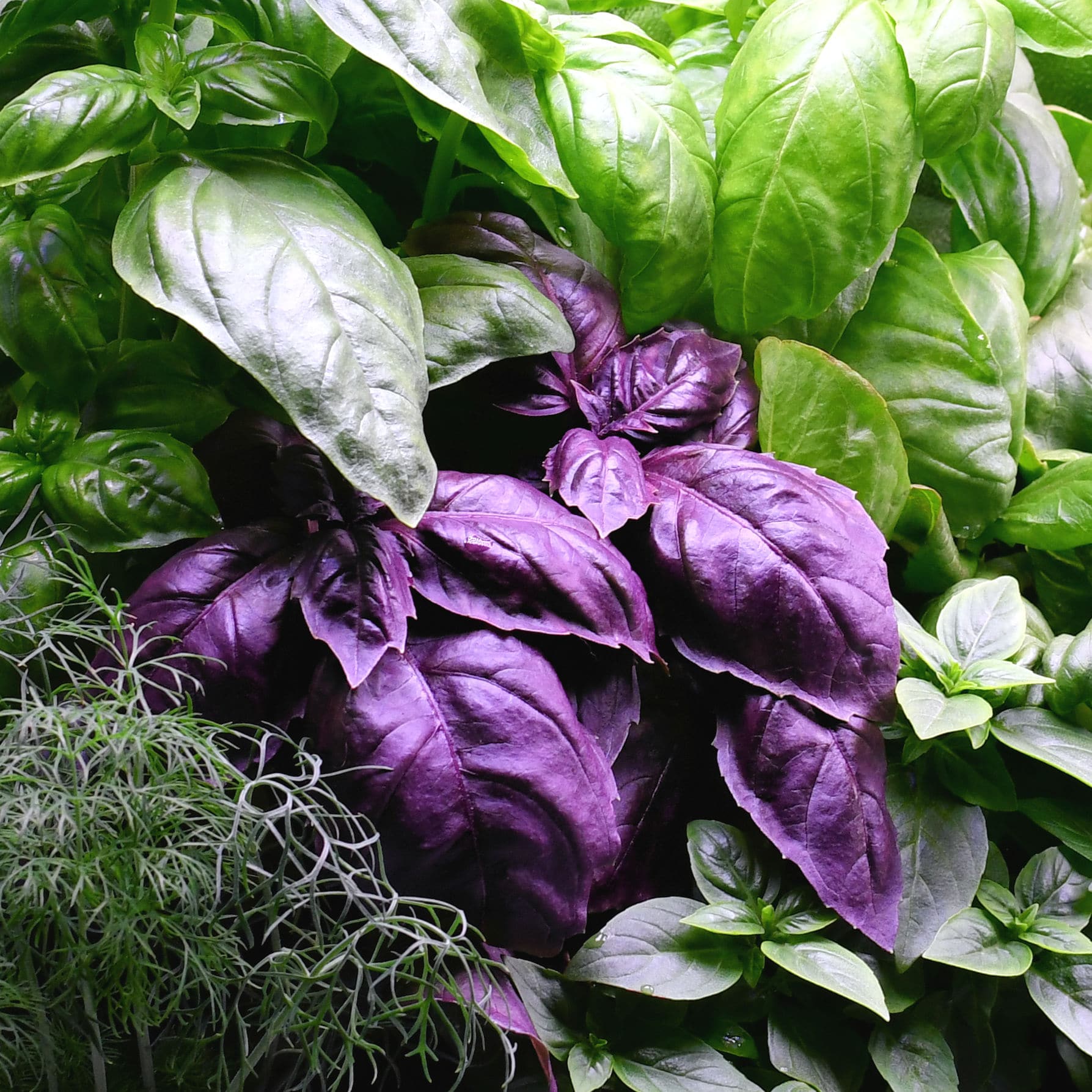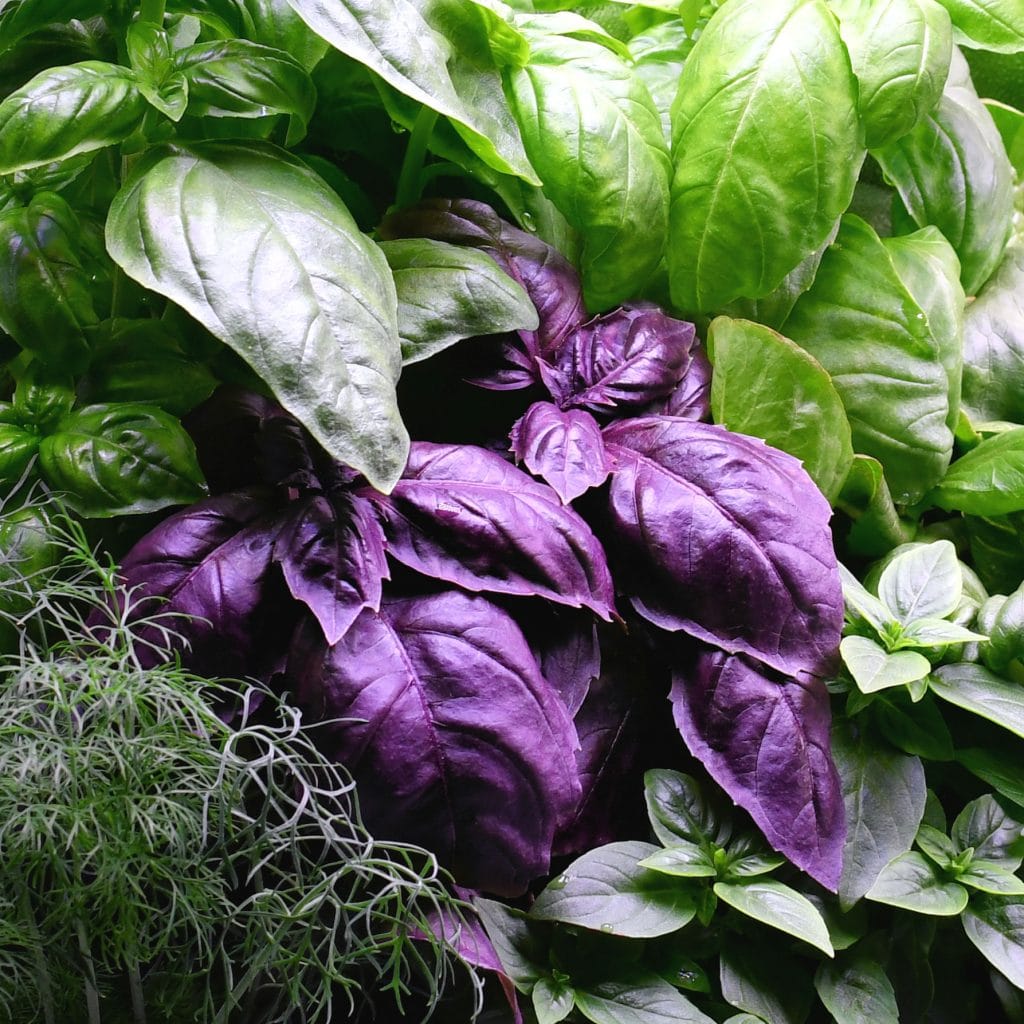 When you have a lot of tomatoes and peppers, you need to find some creative ways to use them. We dry a lot of the peppers to grind down for powder. We have jars of several different peppers in the pantry, especially my favorite, ancho powder.
Make Your Own Season Salt Blend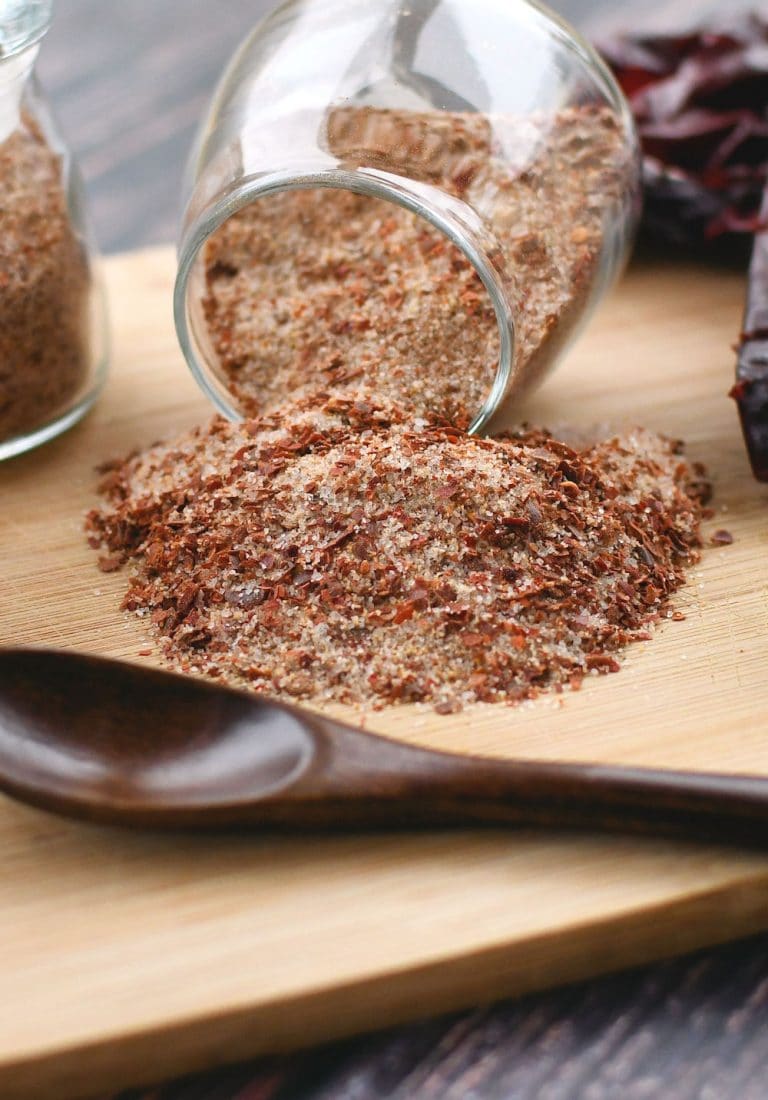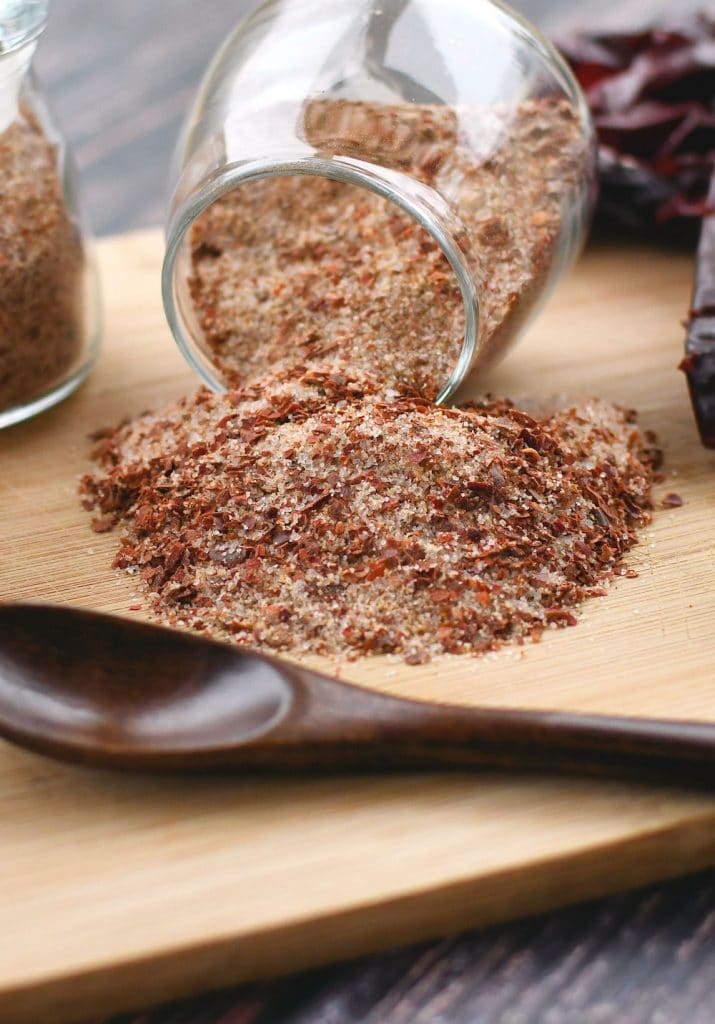 After decades of cooking, mom came up with her own seasoning salt blend, with most of the spices she tended to use for every meal. She always ground up the peppers she had grown and dried.
This year, I had the chance to adjust her recipe so that it included things that I love too.
If You Don't Grow Your Own Peppers
You can easily make this recipe even if you don't grow your own peppers. These Red Anaheim Peppers are perfect for this recipe. They're wonderfully mild when added to this season salt blend.

Dried Mexican California (Anaheim) Chiles El Molcajete Brand 8 oz Bag ‐ Mexican Recipes, Tamales, Salsa, Chili, Meats, Soups, Stews & BBQ
As you know, I prefer milder peppers because I like the taste of the pepper but I don't need to have my tongue burned out in order to enjoy the pepper. Am I right?
If you prefer something with a little more heat, go ahead and choose different peppers. You'll usually find some dried guajillo and dried arbol chiles in the same location as the red anaheims.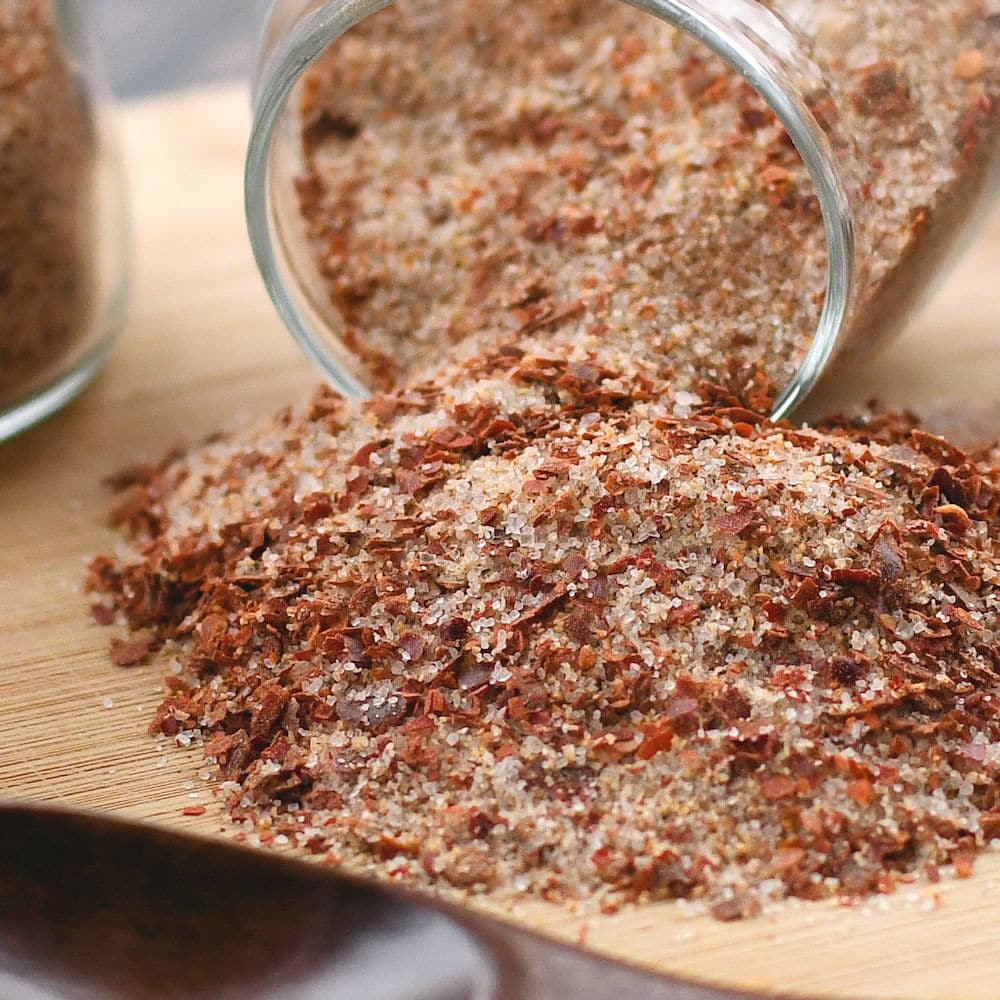 Where can you use this Everyday Seasoning Salt Blend?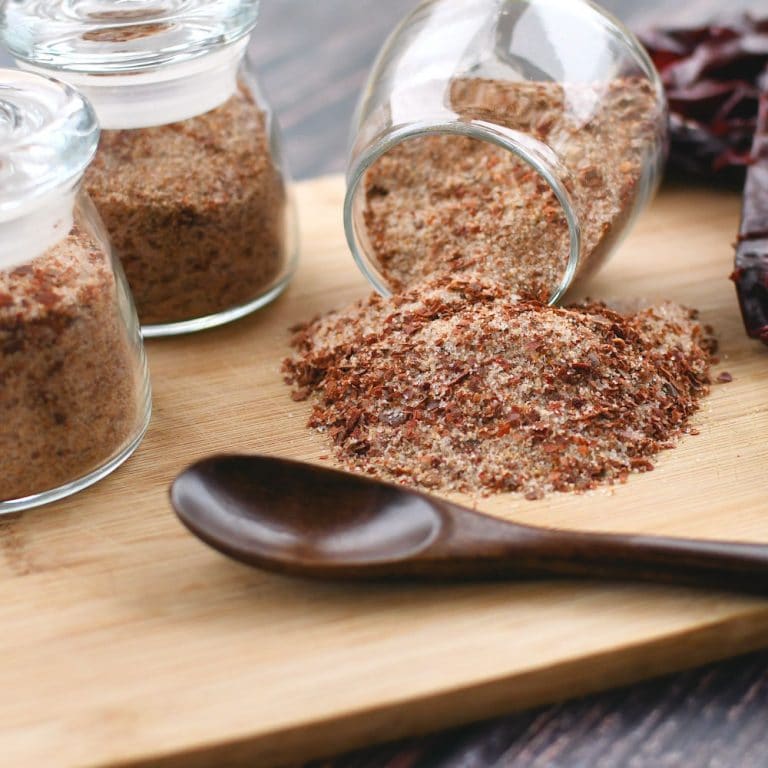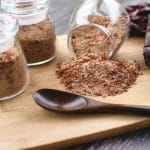 All Purpose Everyday Seasoning Salt Blend Recipe
Print Recipe
Use this tasty mild pepper seasoning salt blend on anything from meat to vegetables. It's delicious on popcorn and french fries and great in stew and chili. Use it everywhere!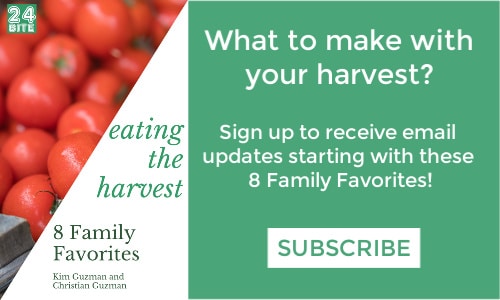 Equipment
Pepper Grinder, Coffee Grinder or mortar and pestle
Ingredients
5

Red Anaheim Peppers

dried

1

cup

Salt

or fine sea salt

2

teaspoons

Garlic Powder

2

teaspoons

Onion Powder

2

teaspoons

Ancho Powder

2

teaspoons

Red Paprika Powder

1

teaspoon

Ceylon Cinnamon Powder

not cassia
Instructions
Cut off stems from dried peppers and remove inner seeds and membranes. Cut into 1" pieces. Run through a loose grind pepper mill, a coffee grinder or manually use a mortar and pestle. Place in a small mixing bowl.

Add all remaining ingredients to same bowl. Mix well.

Store in clean, dry tightly sealed container.
Notes
Red Anaheim Peppers are fairly mild peppers. I prefer to add mild pepper in this seasoning so I can add more later when I'm using it in a recipe. If you prefer to have something more spicy, you have lots of choices. You can usually find dried Guajillo and Arbol peppers in the same place as the dried Anaheims.
This recipe makes 1.25 cups. That's 60 teaspoons.
Nutrition Facts
All Purpose Everyday Seasoning Salt Blend Recipe
Amount Per Serving
Calories 53
Calories from Fat 9
% Daily Value*
Fat 1g2%
Sodium 113246mg4924%
Carbohydrates 10g3%
Protein 2g4%
* Percent Daily Values are based on a 2000 calorie diet.
______________________
Percent Daily Values are based on a 2000 calorie diet. All amounts are estimates and 24Bite™ takes no responsibility for actual figures since calculations vary by packaging and supplier. Please calculate the amounts yourself based on package labeling if you have specific dietary requirements. 24Bite™, Kim Guzman or Christian Guzman shall not be liable for adverse reactions or any other outcome resulting from the use of recipes or recommendations on this website or actions you take as a result.
© 2019-2020 Kim Guzman. All rights reserved. Subscribe to 24Bite email newsletters.
Follow 24Bite: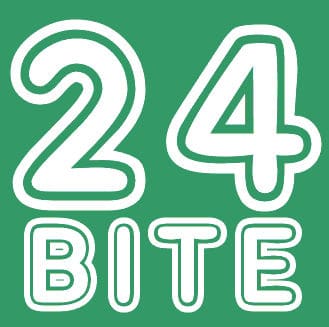 Twitter | Facebook | Instagram | Pinterest


Pin It: