Recipes for chorizo are great to have in your menu arsenal. Chorizo gives expertly seasoned flavor to your Mexican recipes any time of day.
This inexpensive sausage comes in tubes of just the perfect amount to add to breakfast, make appetizers or add as a highly seasoned flavoring to any meals, especially soups and stews.
Types of Chorizo
It's important to know that Mexican chorizo is usually uncooked sausage. Whether found at your local grocery store or at a Mexican market, it's usually in a casing or plastic.
You can find this type of chorizo in both beef and pork. It's also sometimes available in both mild and spicy.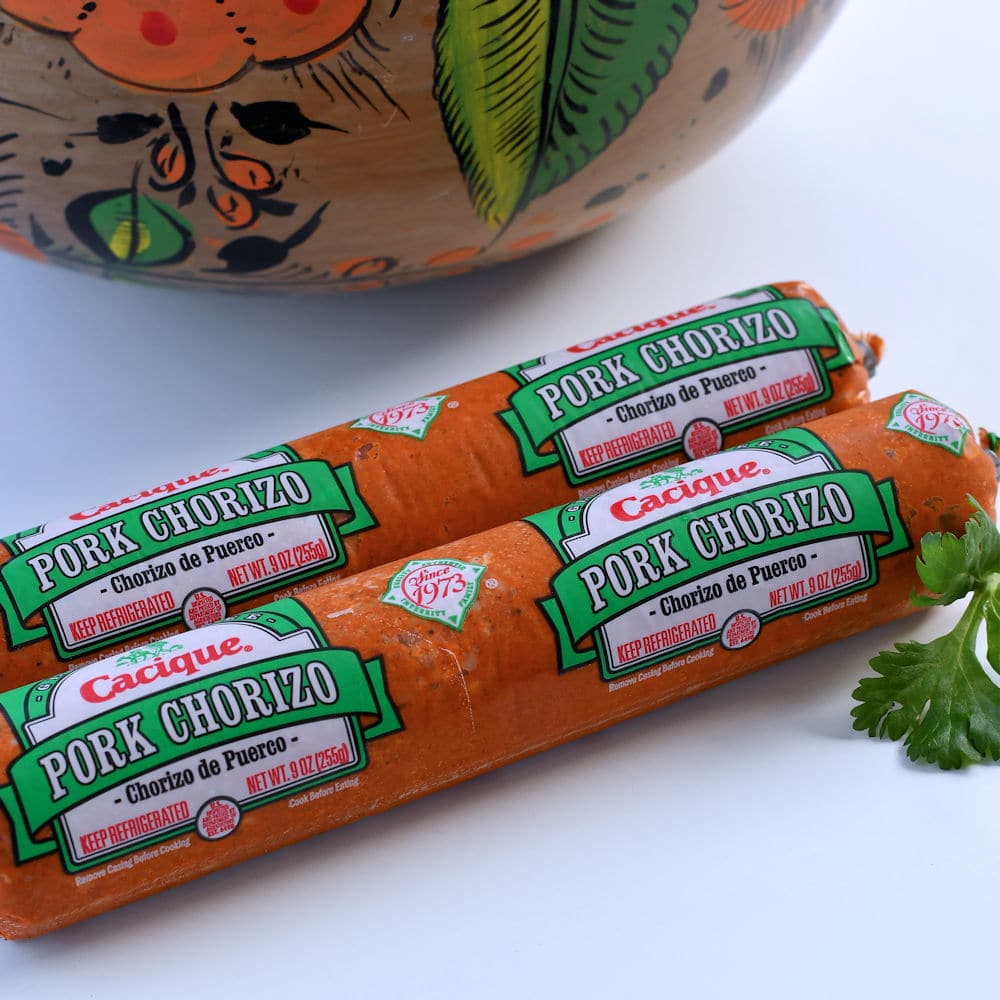 Remove the casing before cooking, of course. This chorizo is raw. Remember to cook fully before eating.
Sometimes, you can also find uncooked chorizo in the same kind of flats as Italian sausage and ground beef. These will also require cooking fully.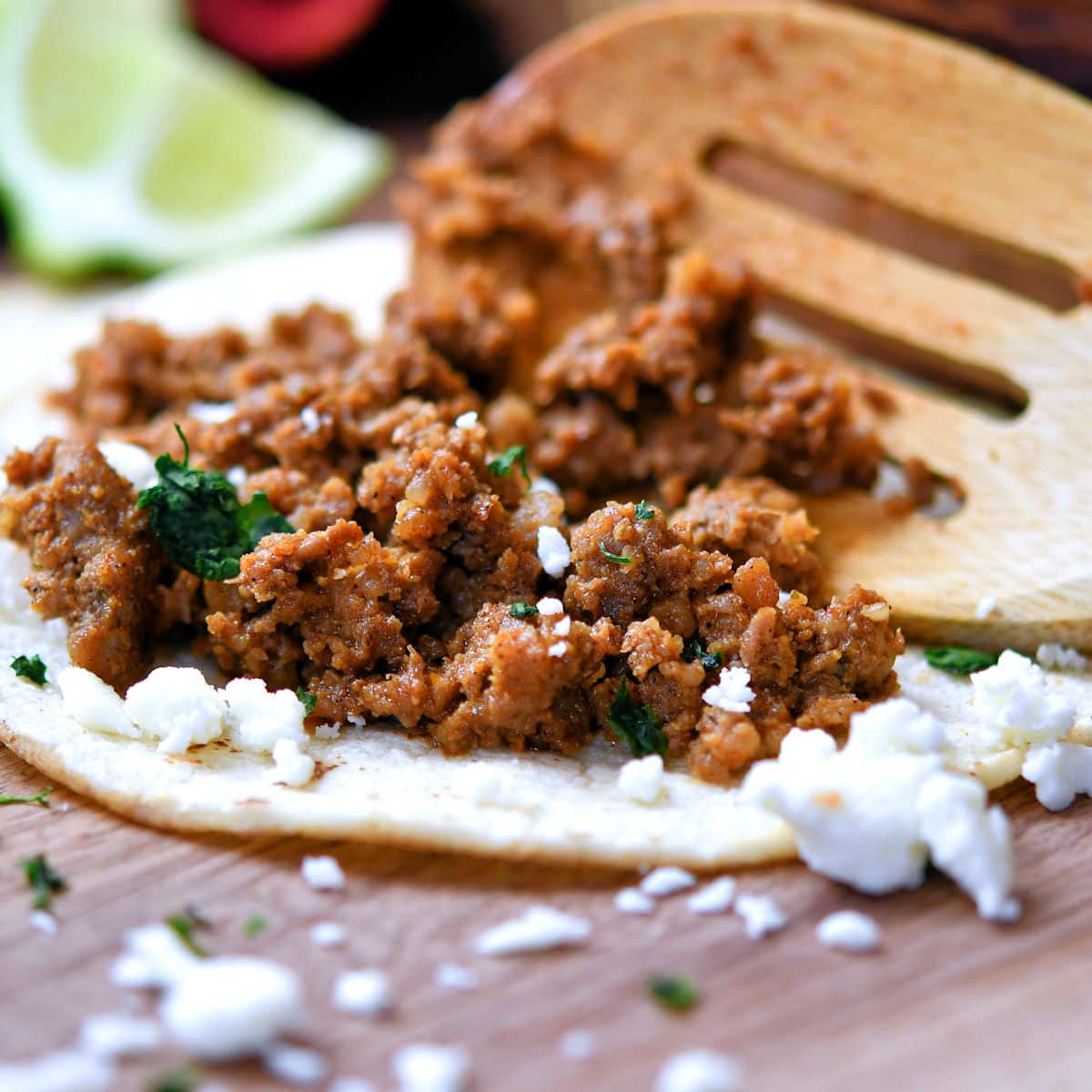 Make Your Own Homemade Chorizo
If you've been following me for very long, you will know that I like to experiment and make things from scratch. Scratch is always best.
The same thing holds true for chorizo. You can learn to make your own Mexican chorizo from scratch with this quick and easy recipe.
Is Spanish chorizo different than Mexican chorizo?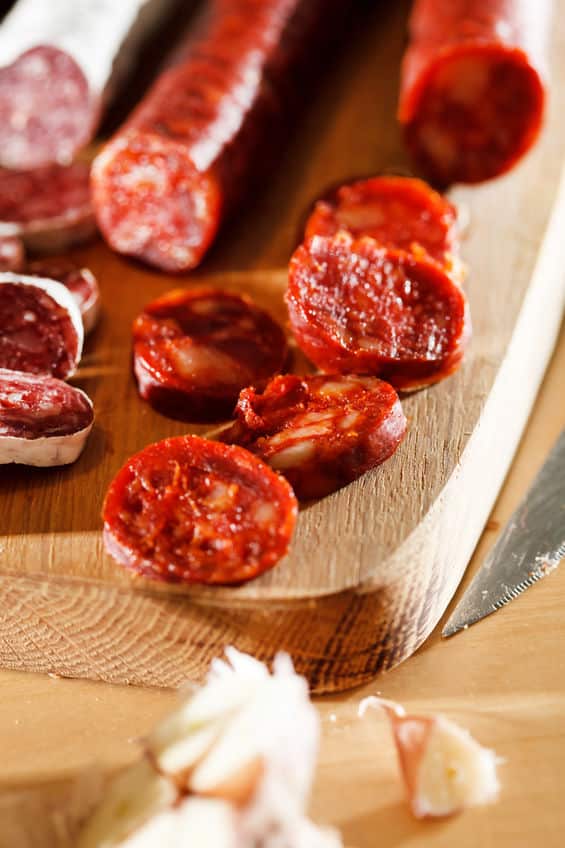 Spanish chorizo is different than Mexican chorizo. This is usually smoked or preserved in some way. It doesn't require the same kind of cooking.
Imagine a fully cooked kielbasa except for the different spices and herbs. You can slice it up and add it to your favorite recipes.
Appetizers
Mexican chorizo has a delicious flavor. It's more fine than ground meat. It is perfect to make some great creamy dips.
I couldn't decide between these so let's talk about all of them!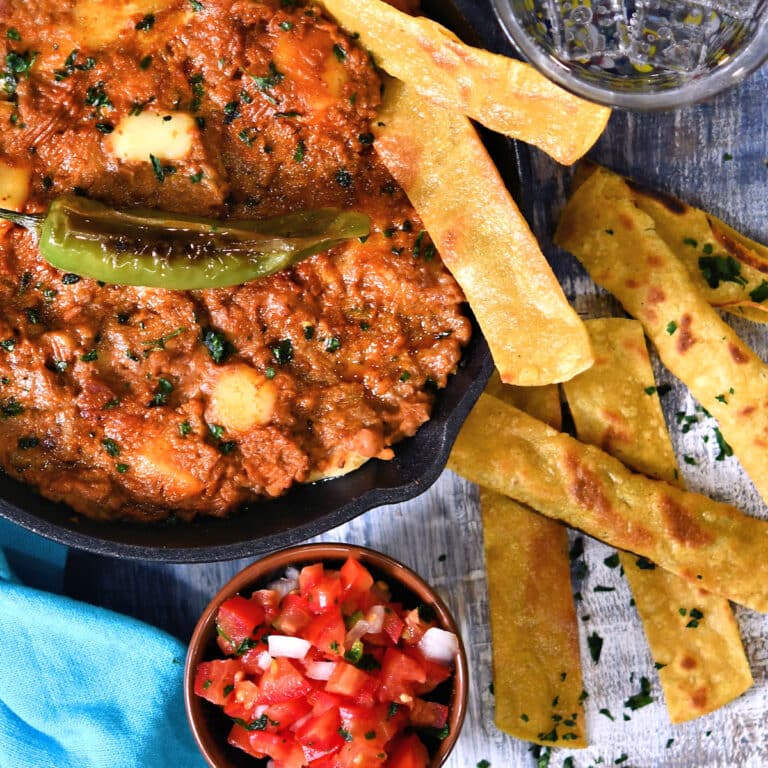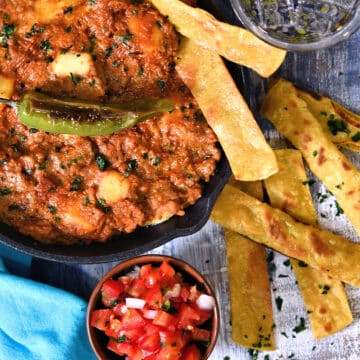 Frijoles Puercos Sinaloa Style (+video)
This recipe for Frijoles Puercos is like refried beans on steroids. Bacon, chorizo and melty cheese combine to bring you the bean dip of your dreams.
Recipe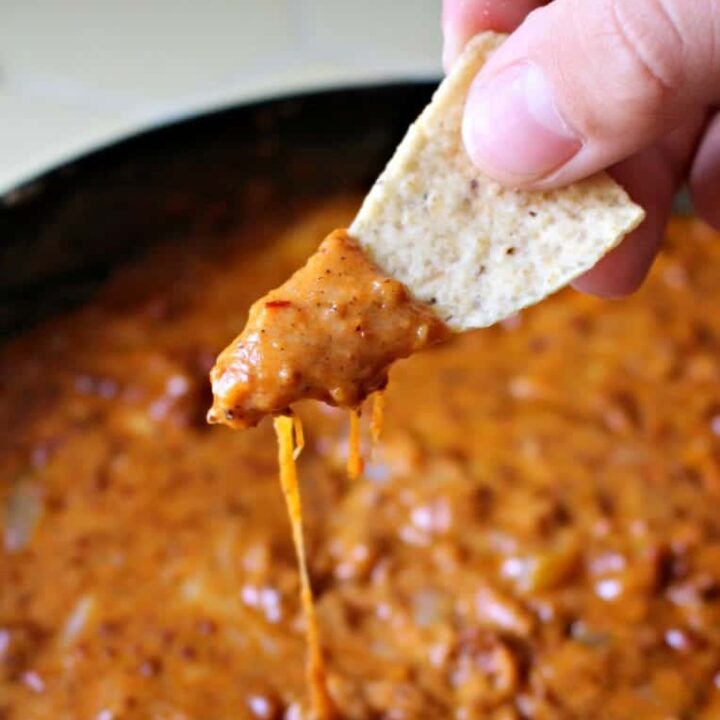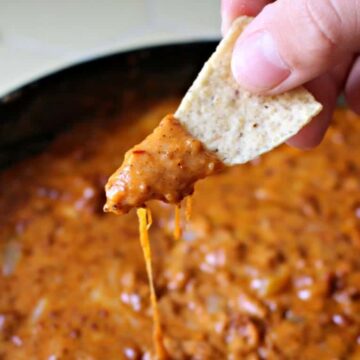 Chorizo Cheese Dip
From Maggie of In Mama Maggie's Kitchen, you will find an ooey, gooey Chorizo Cheese Dip Recipe made of about ½ tube of chorizo. You'll find Monterey Jack cheese used in this recipe because Monterey Jack is so melty, melty. Yum!
Recipe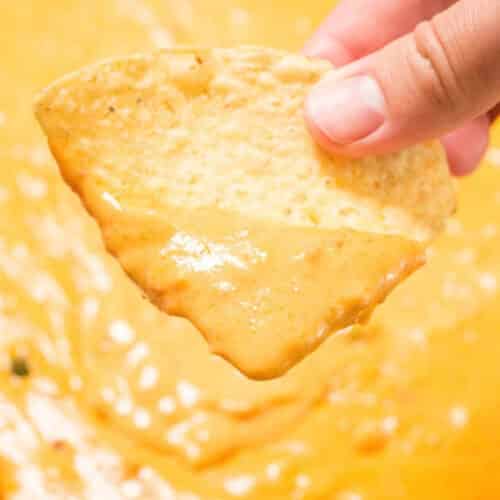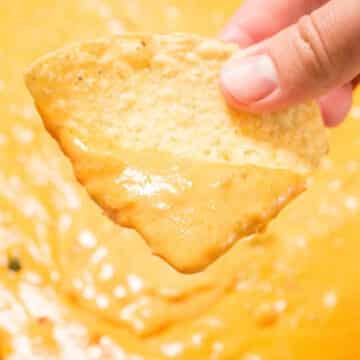 Smoked Queso
Jessica of Cooking with Janica has something different with her Smoked Queso recipe. What I love about this recipe is that Jessica has used Velveeta cheese as the base. I know that Velveeta gets a bad rap, but I'm a Velveeta Cheese and Shells kinda guy. There's also Pepper Jack, green peppers, tomatoes and onions.
Recipe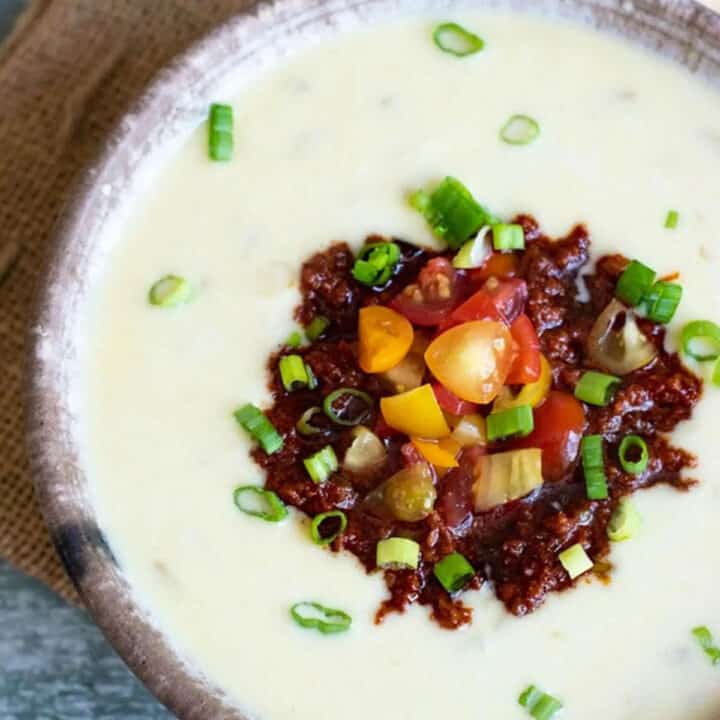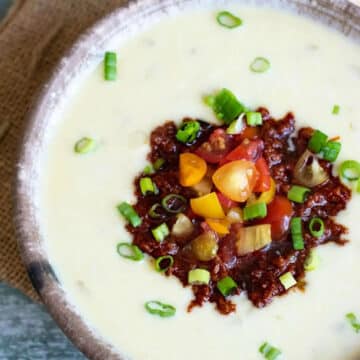 White Queso Dip
Just look at this White Queso Dip recipe from Sandi of Fearless Dining. That Manchego cheese looks so milky and creamy. I hope I can find that kind of cheese at our market.
Recipe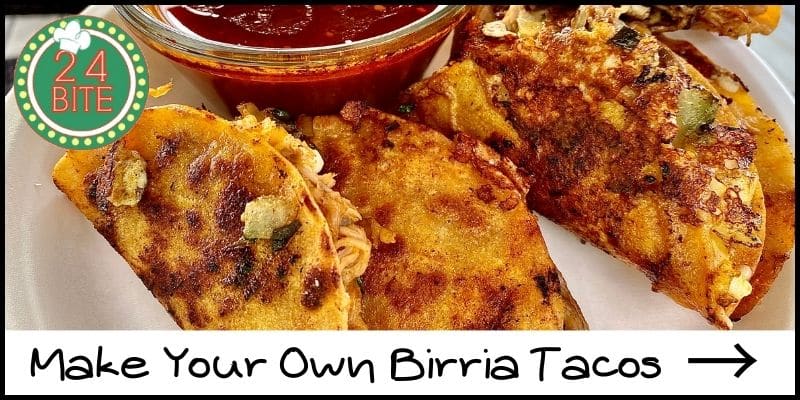 Breakfast
My first time having chorizo was for breakfast. Scrambled eggs and chorizo is a typical breakfast for many. I know that I had it for several years before I started using it in some other recipes.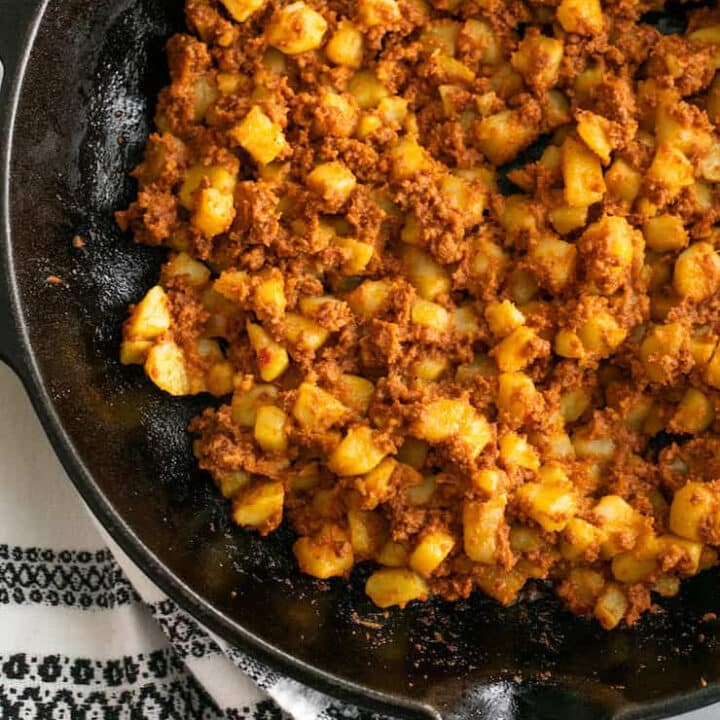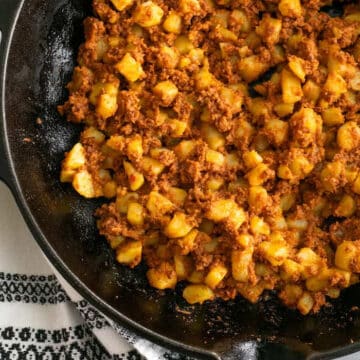 Chorizo and Potatoes
Yvette from Muy Bueno Cookbook has step by step instructions on making delicious chorizo con papas, Chorizo and Potatoes. This is another great breakfast recipe, just like the scrambled eggs. You can also add this mixture to tacos, tortas and burritos. Anything goes. Ladle it over top of flautas or taquitos. It will be terrific anywhere.
Recipe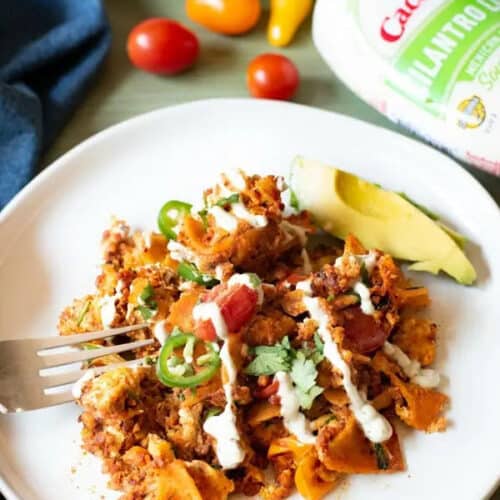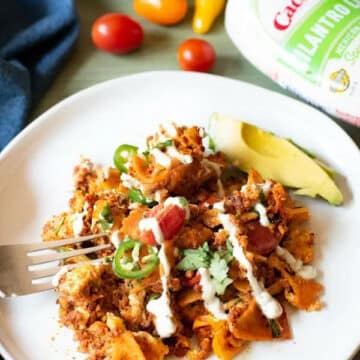 Tex Mex Migas
Another great recipe from Sandi of Fearless Dining is this one for Tex Mex Migas. Migas is a dish made with scrambled eggs and small pieces of corn tortillas. I know that cooking eggs and tortillas together may sound strange but I promise that it's delicious. Adding the chorizo is a brilliant idea for a great new level of spice and flavor.
Recipe
This is a great opportunity to use up some of your tortillas that may be too dry to roll for enchiladas or tacos.
Used for Flavoring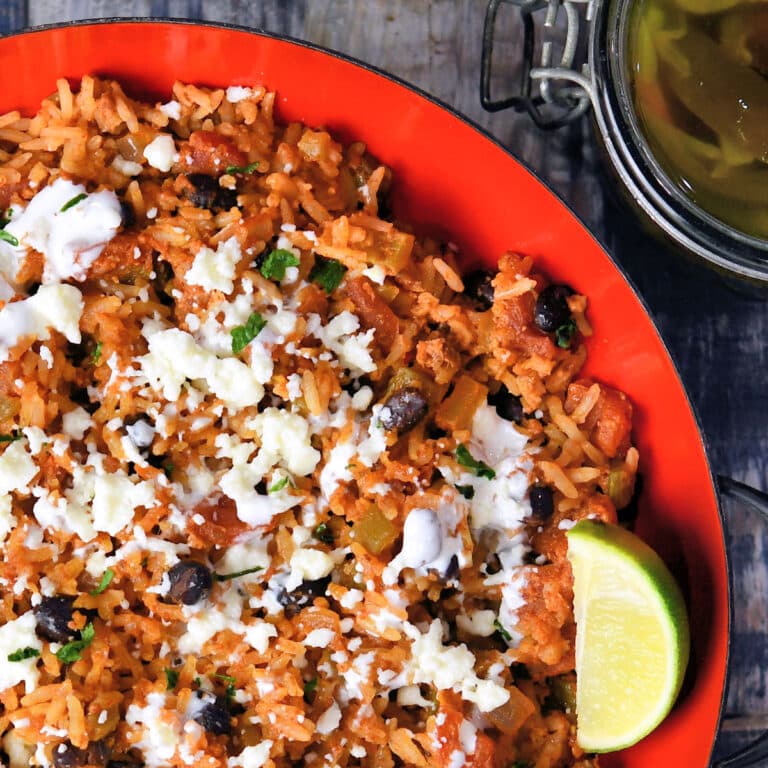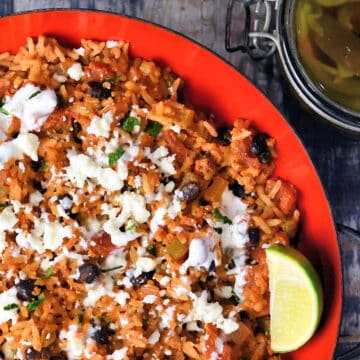 Chorizo Rice One Skillet Dinner
This Chorizo Rice One Skillet Dinner is a great budget friendly recipe, made with Mexican chorizo. It's a quick and easy meal, perfect for any day of the week.
Recipe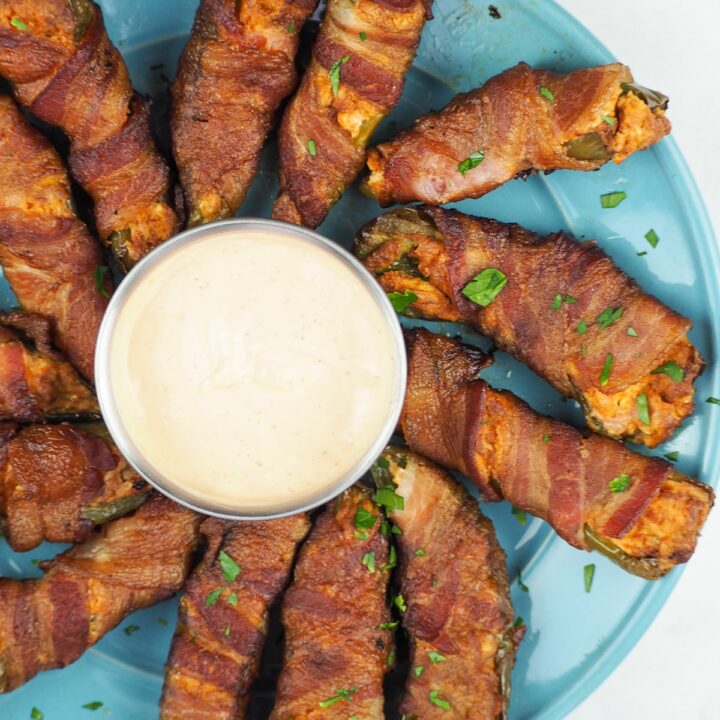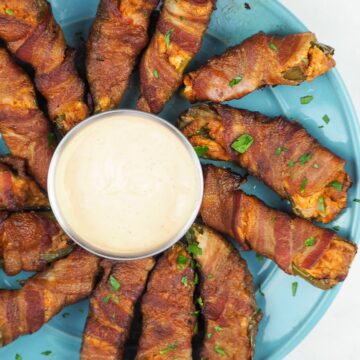 Jalapeno Poppers
You can start with this Jalapeno Poppers recipe from Ole Blue Dog. We already know that poppers are fantastic but this time, they have the added flavor of chorizo. These are wrapped perfectly in bacon and my mouth is watering at the thought.
Recipe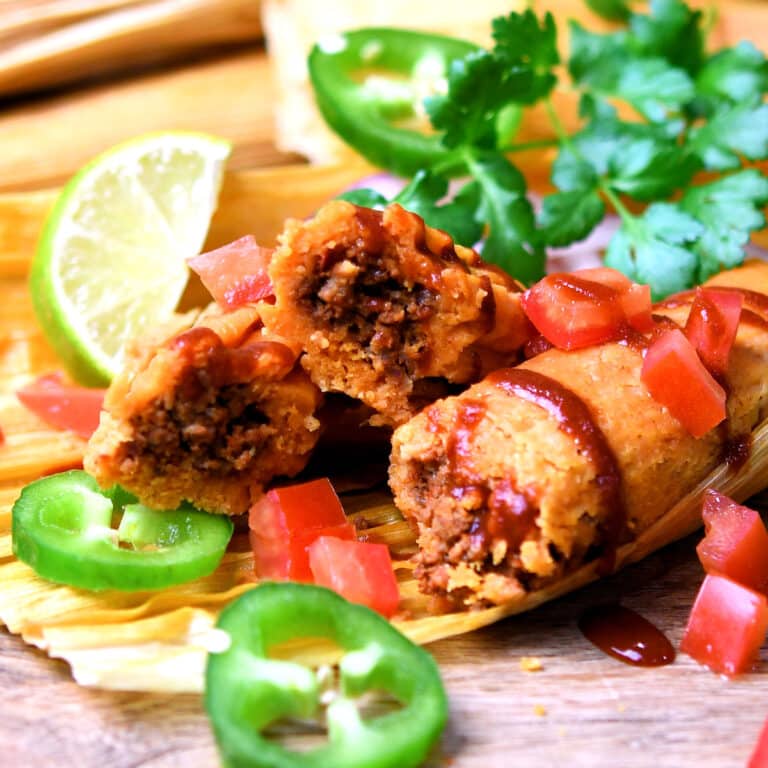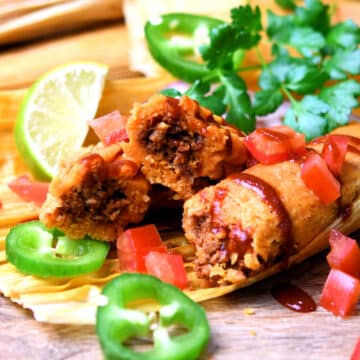 Chorizo and Ground Beef Tamales
Homemade Chorizo Tamales are little bundles of Mexican chorizo and ground beef encased in a seasoned masa dough then steamed in little pockets for a moist and delicious treat for special occasions or any time of year.
Recipe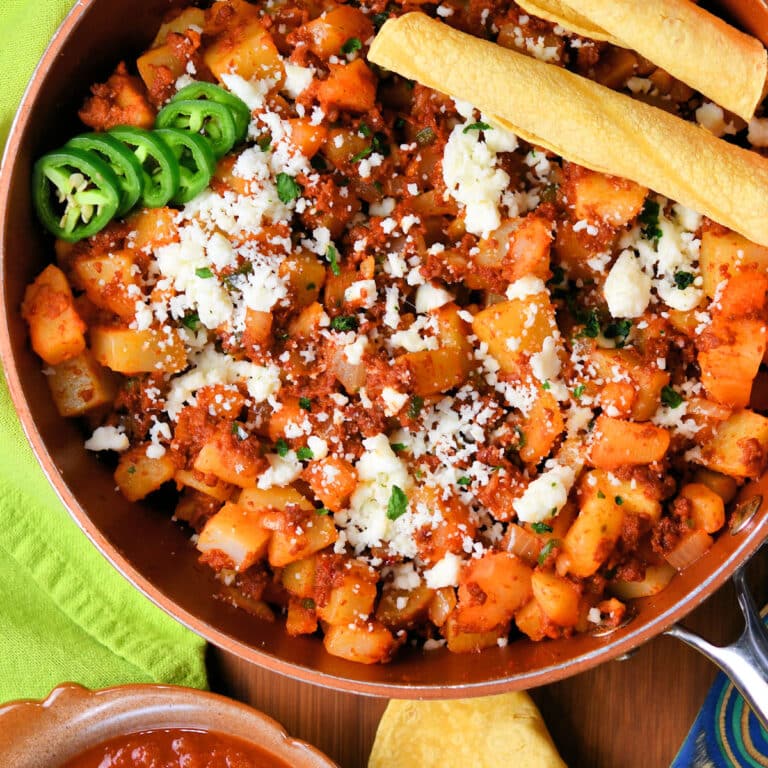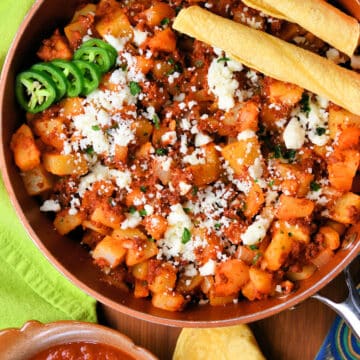 Chorizo and Potatoes Mexican Breakfast
Chorizo and Potatoes is a typical Mexican breakfast made from only four budget friendly ingredients. Can be used for tacos, burritos, empanadas and more.
Recipe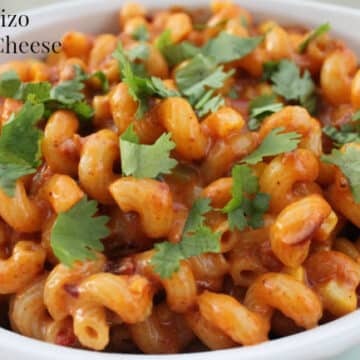 Chorizo Mac N' Cheese
I can't resist macaroni and cheese. Jamie of The Denver Housewife has a Chorizo Mac N' Cheese recipe that I can't wait to try. What could be better than combining them?! This is a really fun shaped pasta too. It's called Cellentani. Don't you love those ridged swirls. It's perfect to catch all the tasty melted cheese.
Recipe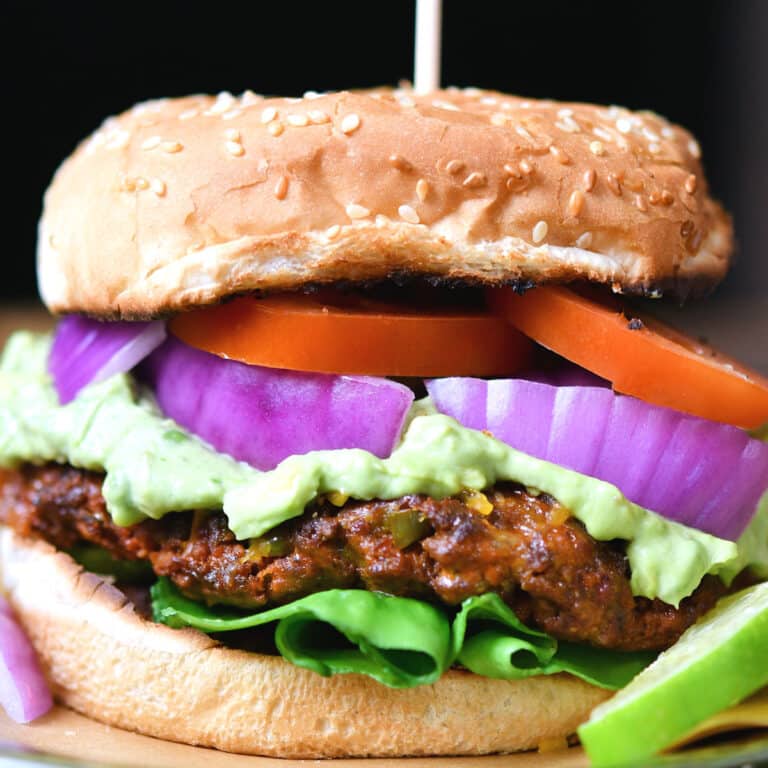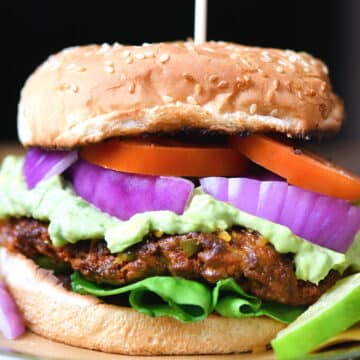 Venison Burger with Chorizo Cheddar and Jalapeno
This Venison Burger is a gourmet dream with chorizo, cheddar and jalapeno. Try adding the fresh avocado mayo for the perfect taste combination.
Recipe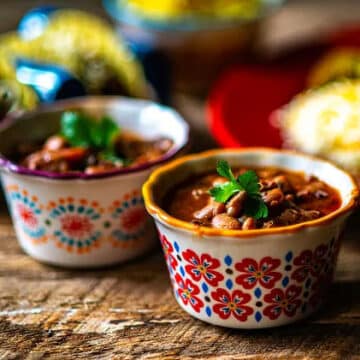 Charro Beans
Charro beans is a classic recipe and you will end up using the beans as a side dish to the main meal or as the meal itself. While cooking, it will fill your house with a delicious aroma that will make you think you've stepped into your favorite restaurant.
Recipe
This is just the tip of the iceberg when using chorizo in your cooking. The next time you're in the mood for the flavor of Mexican food, you can grab some chorizo sausage to give your recipe an extra boost.
All images from other bloggers are used with their permission.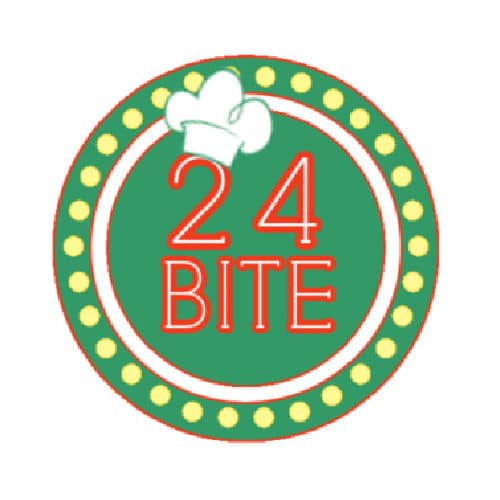 Twitter | Facebook | Pinterest