How to soften corn tortillas is one of my most frequently asked questions. It's easy to prep your tortillas so they don't break when rolling for enchiladas and more.
When you buy a bag of corn tortillas, you won't be able to use them straight out of the bag. They need to be softened first. You will soon be able to pick your favorite method.
Using a Microwave | Using an Oven | Using an Iron Skillet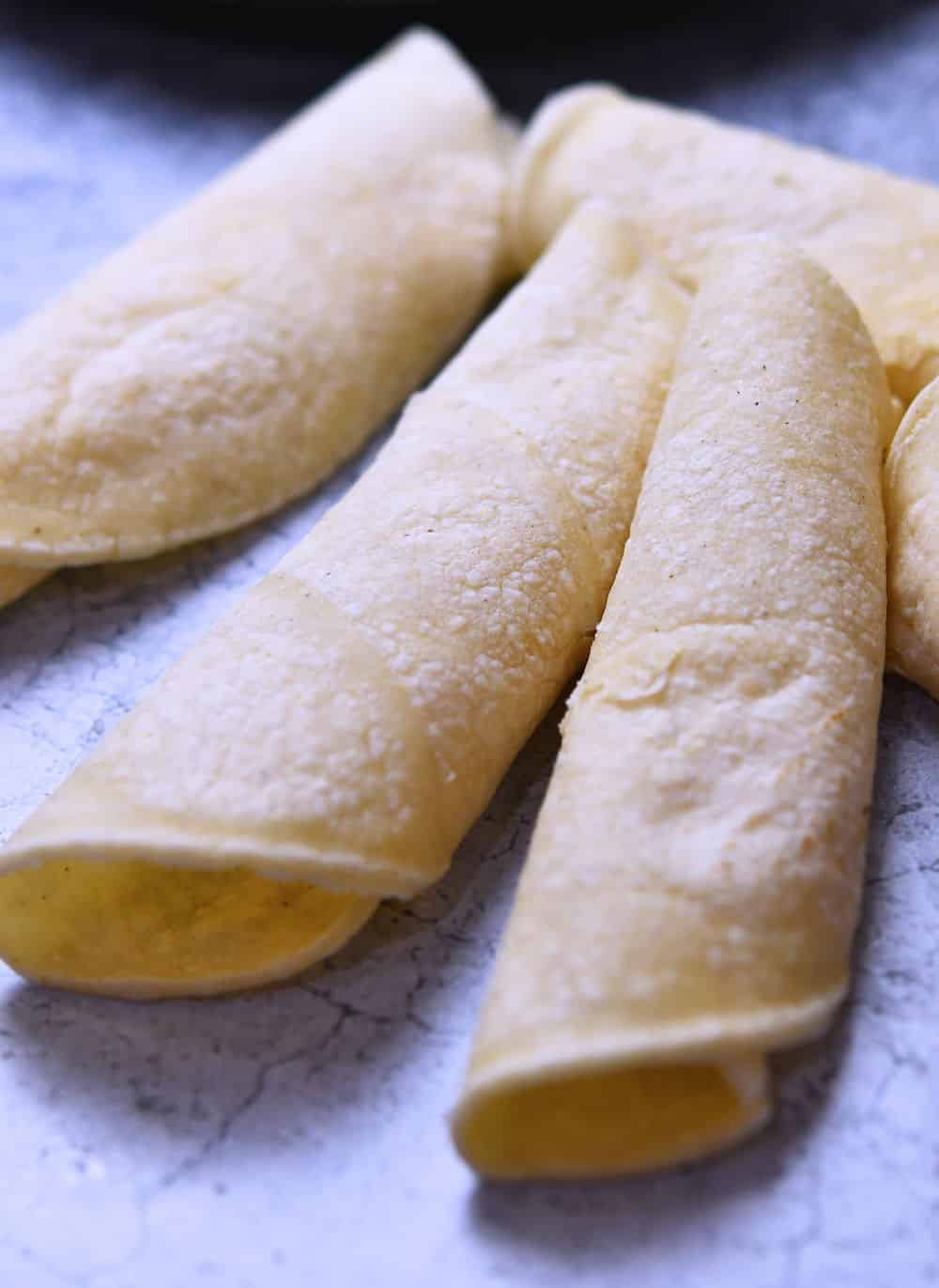 Which method you choose will depend on what you want to make. Softening tortillas for enchiladas can be different than softening them for tacos, for instance.
Easiest Way to Soften Corn Tortillas
This way of softening corn tortillas is easy and quick. You use the microwave for this one.
Because there is no real change to the general appearance of the tortilla, this works best for enchiladas or tortillas served plain at the table rather than tacos.
Prepare Your Materials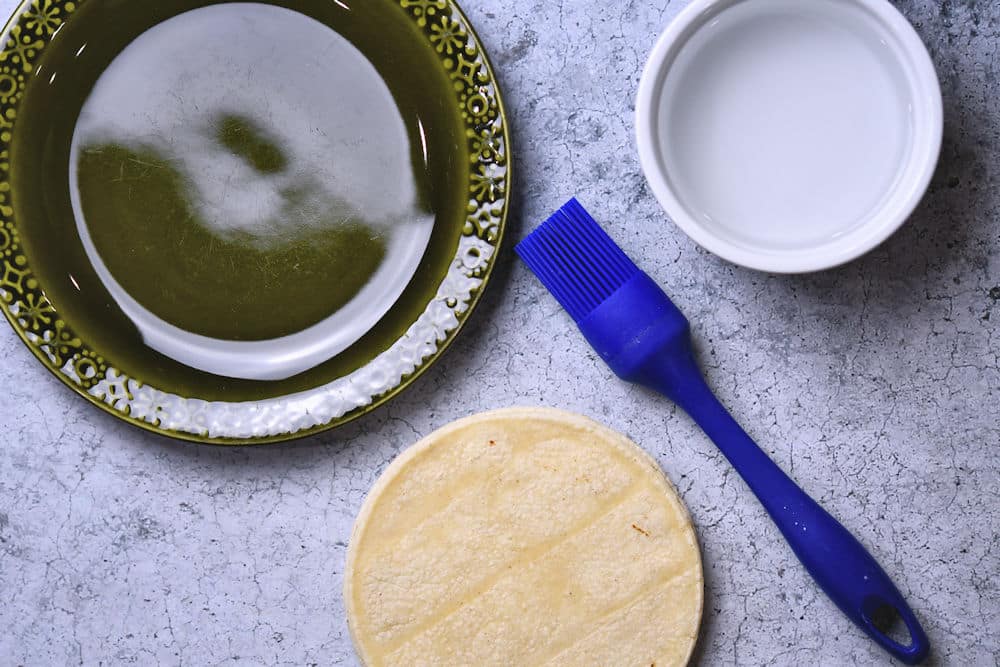 Start with a microwave safe plate, a small bowl of water, a pastry brush and a stack of 10 or 12 corn tortillas.
If you need to heat more than 12, evenly split the tortillas and heat one stack at a time.
Either keep the heated tortillas in a tortilla warmer or prepare the enchiladas for that stack first. Then, move on to the next stack.
Tip: I like to do a few extra tortillas, just in case. Sometimes, no matter what you do, they still tear.
If you can't get the microwave method to work, your tortillas may be too old. In that case, frying them should work. See below.
Apply Water to Each Tortilla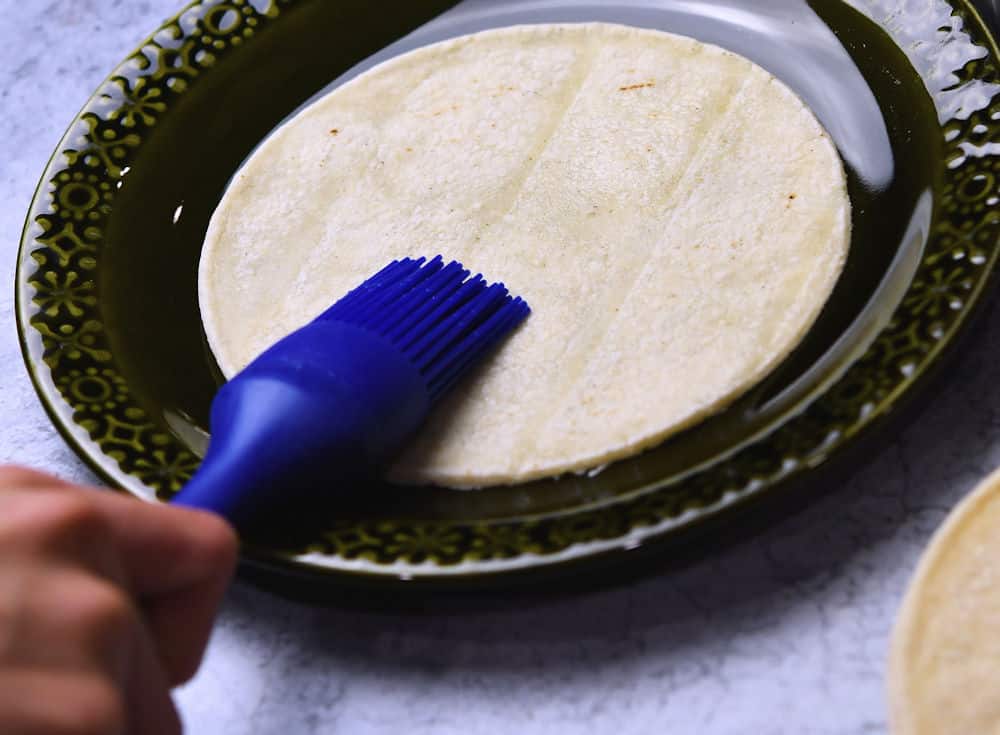 Dip the pastry brush in the water and apply a very fine line of water across the center of the tortilla.
Do not accidentally dribble water from the brush onto the tortilla. There should be no unnecessary water. Just a very fine line of water. No more.
Big drops of water will cause too much water and the tortillas will stick together. They will tear as you try to pull them apart.
Heat in Microwave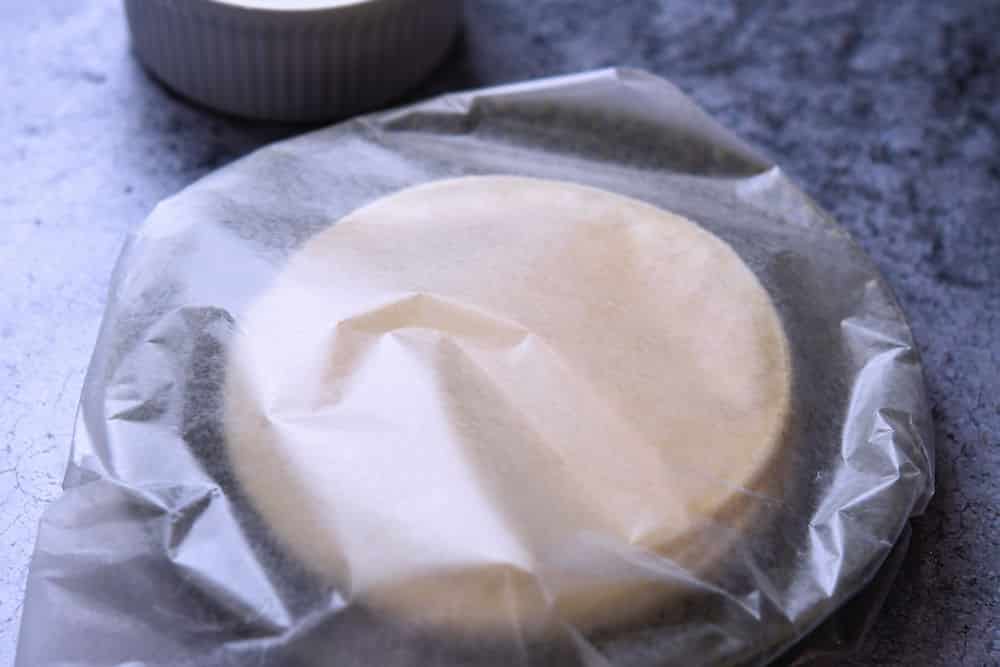 Cover the entire stack with waxed paper. Cook on high in the microwave for one minute.
Remove the plate immediately. Remove the waxed paper and turn the entire stack of tortillas upside down. Replace the waxed paper and wait one minute.
Remove the waxed paper and carefully separate each tortilla. Don't let it sit there and take one after the other to make the enchiladas. Separate them first to let them air out a little, then begin making the enchiladas.
Your tortillas should be perfectly soft and easy to roll now.
If you find a lot of sticking, you may be adding too much water It's a very fine line down the middle. Nothing more.
As with many traditiional Mexican foods, practice makes perfect.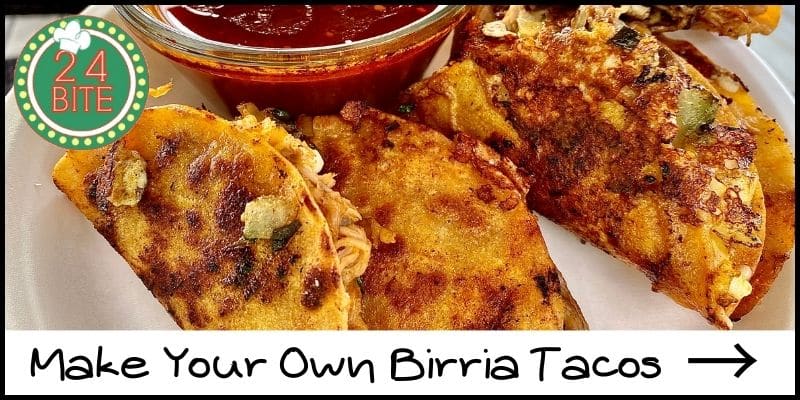 Heat Tortillas in the Oven
For this method, follow the same instructions as the microwave method, except using aluminum foil instead of waxed paper.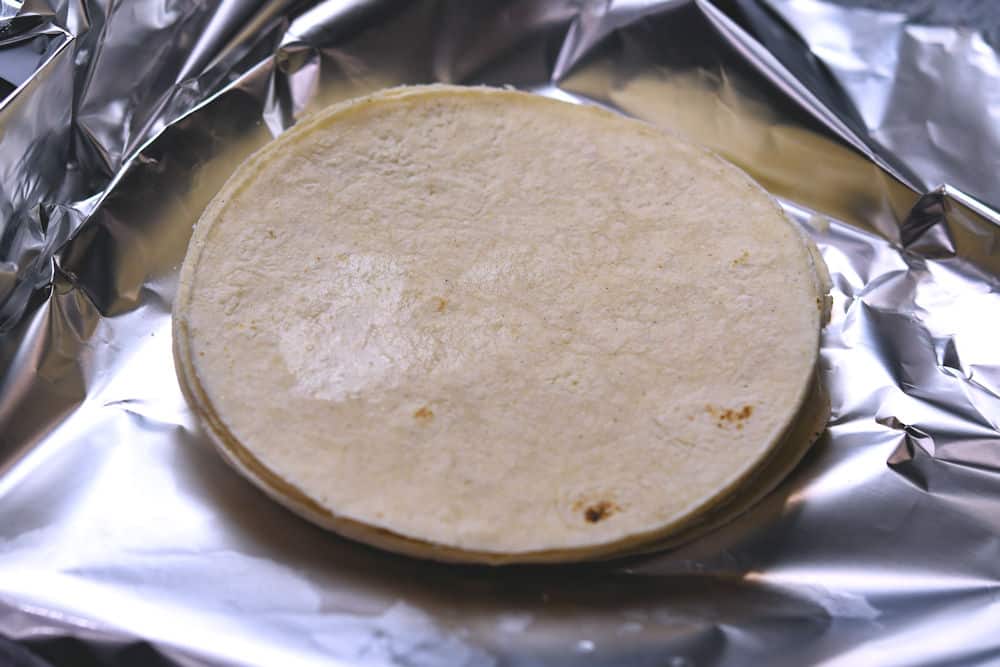 Set your oven at any temperature between 350℉ and 400℉. I like to simply use the same temperature required to heat the enchiladas I'm making.
It will take about 10 or 15 minutes to heat the tortillas. Check them every five minutes.
Each time you check the tortillas for softness, turn the little foil package upside down. It helps distribute the heat more evenly.
Use the tortillas immediately or place in a covered tortilla warmer.
Using an Iron Skillet
You can use a regular iron skillet, a traditional comal or a roti pan. Heat a dry skillet then heat the tortillas, one at a time, for about 15 or 20 seconds for each side.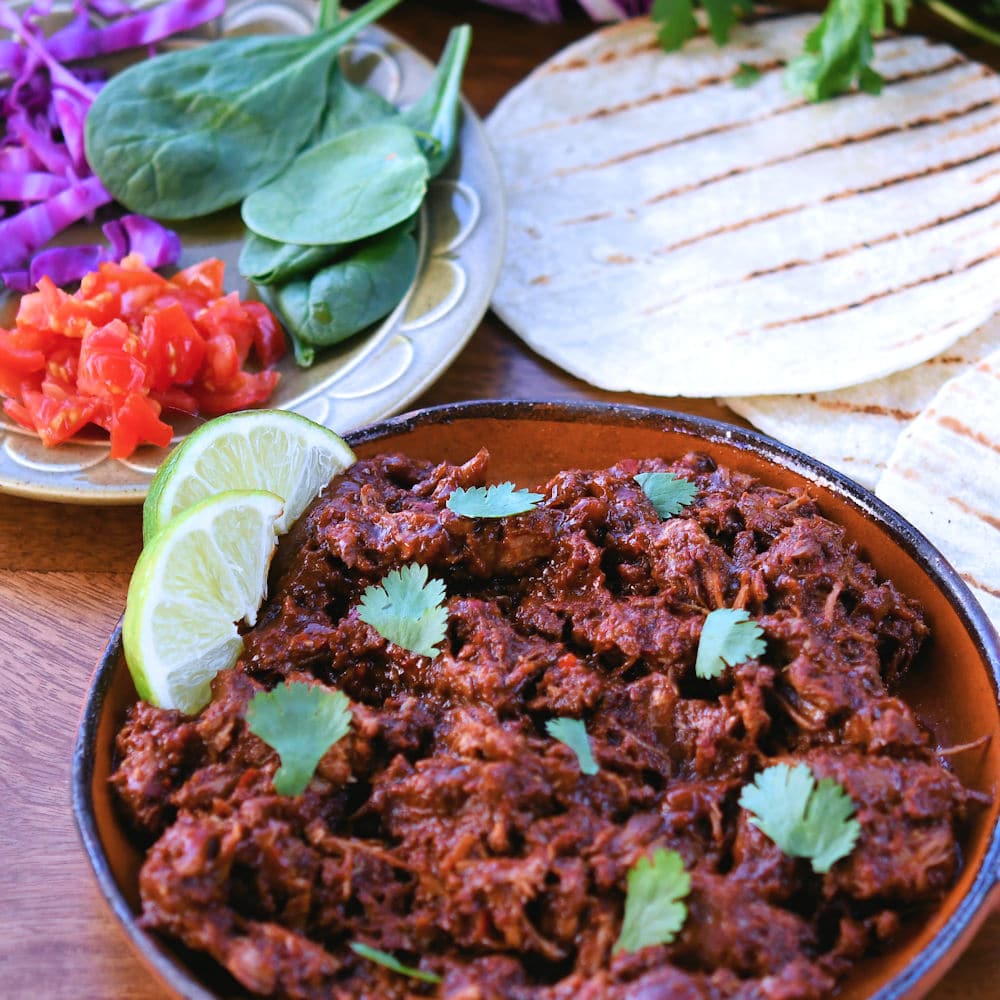 When making Chipotle Barbacoa Beef tacos, I used an iron skillet with grill bars to make these nice grill lines.
When Making Tacos
When heating tortillas in a dry skillet, it's not easy to get the brown spotting that makes the tortillas more appetizing for things like tacos.
To get the brown spotting, try spraying or brushing with oil on both sides before frying in the skillet.
Pan Frying Tortillas
Sauteeing the tortillas in vegetable oil is the tastiest way to soften them. It's not very healthy, though. Everything in moderation.
Just look how yummy! This is a delicious Spinach Mushroom Enchilada. Too bad frying is bad for you because that little bit of crunch is AMAZING!
Pick Your Favorite
Be sure to check all of my Mexican Food Recipes so you can test all the different ways to soften your corn tortillas. Let me know which way is your favorite.
Pin It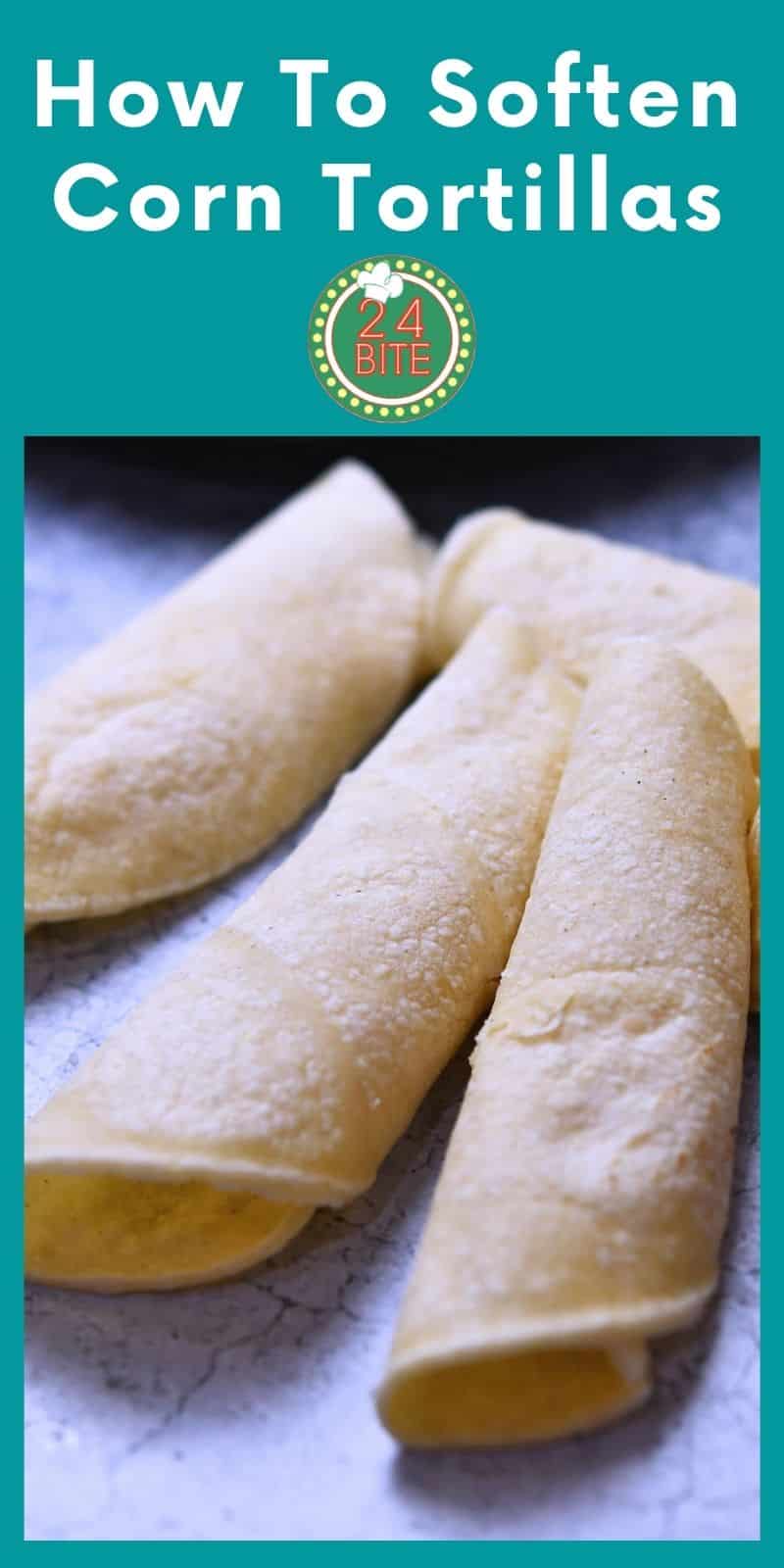 Follow 24Bite: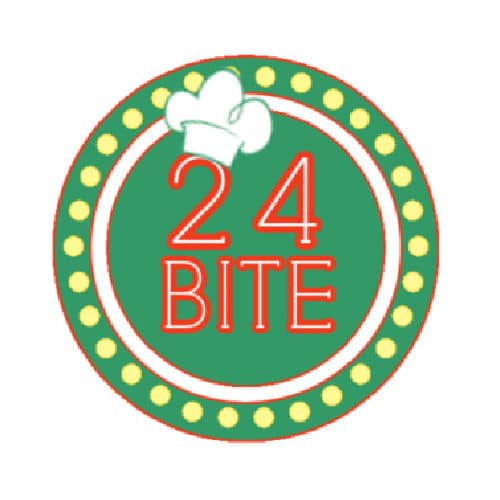 Twitter | Facebook | Pinterest