Deciding what to do with Anaheim peppers is a fairly common question around here. If you love Anaheim chiles, try some of these delicious recipes.
Anaheim peppers are easy to grow in the heat of the southern part of the US. We frequently have an abundance to harvest at the end of the gardening season.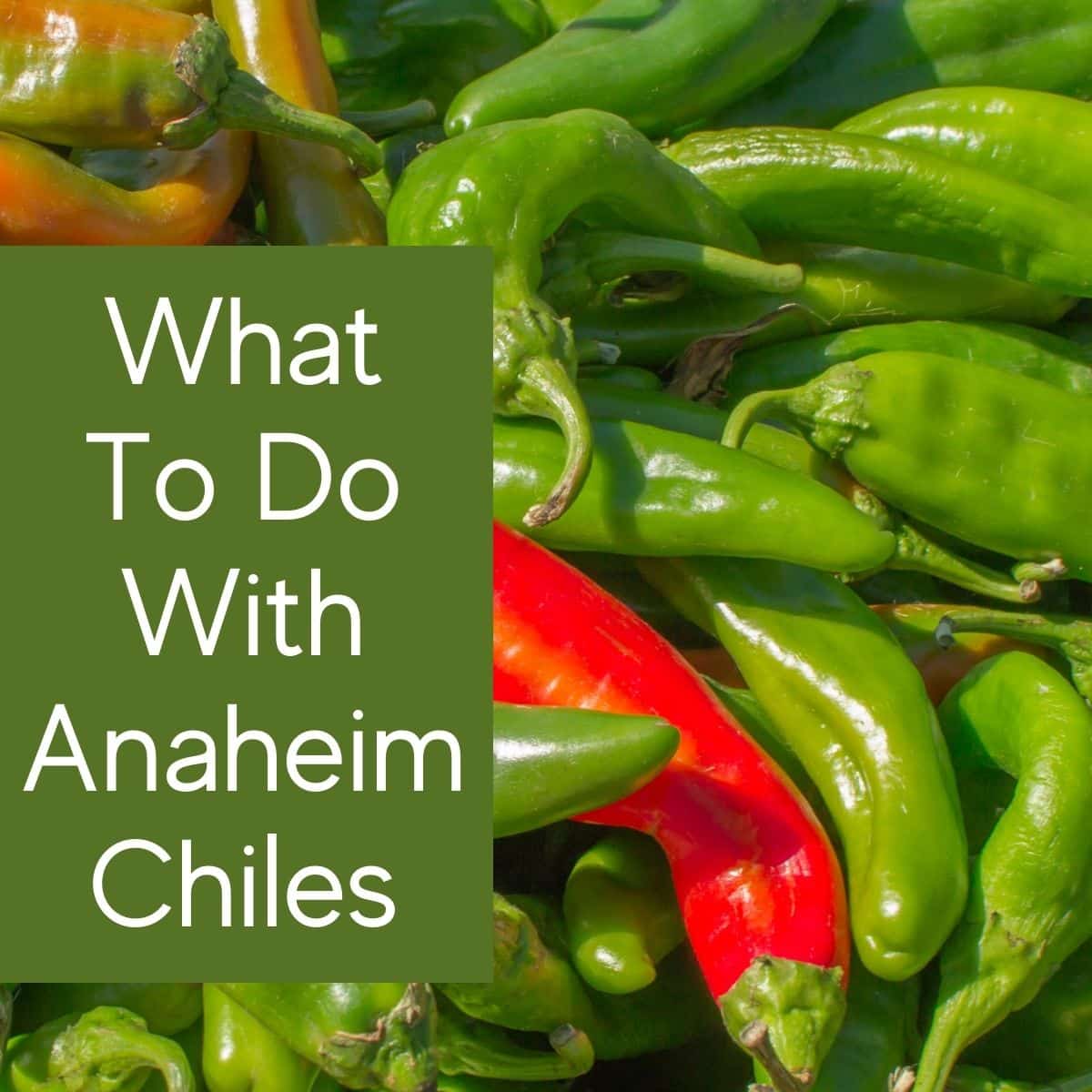 Imagine a chile pepper that's longer and flatter than a jalapeno. Although the jalapeno is the most popular chile pepper in the US, I think the Anaheim should be right up there in the top 5.
Are Anaheim Chile Peppers hot?
Anaheim chile peppers are only about 500 to 1000 Scoville heat units. They're barely more spicy than a Bell pepper.
To be honest, I don't think they're spicy at all. They have a fresh and "green" taste. I've had them in lettuce salad and pasta salad many times.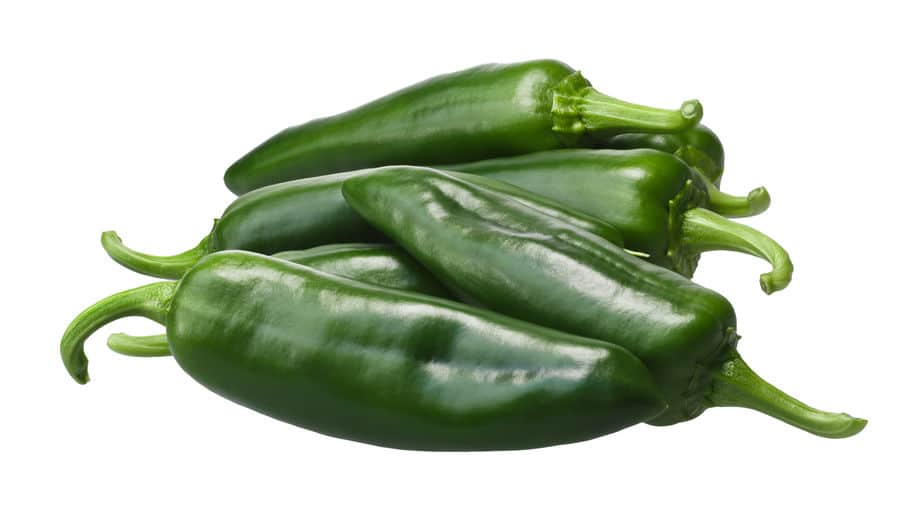 If you want, you can use them anywhere you would ordinarily use a Bell pepper, whether raw or cooked.
Finding what to do with Anaheim peppers is easy when you simply say "anything"!
What's the difference between Hatch chile and Anaheim chile?
These two are basically the same pepper. The only difference is where they are grown. Sounds crazy, right?
Hatch chile peppers are grown in Hatch, New Mexico. They are typically a lot more spicy than Anaheim but not always.
What's the difference? The Hatch chile is grown in a different climate and heat than Anaheim. They have the same taste, but they're different when it comes to spicy heat.
Hatch green chiles are trademarked as well. Even if you get some seeds and grow them yourself, they're still not going to be the same. They need that combination of soil, climate and heat to be Hatch.
Hatch chiles are so important to the culture of the Hatch Valley in New Mexico that there's a yearly Hatch Chile Festival.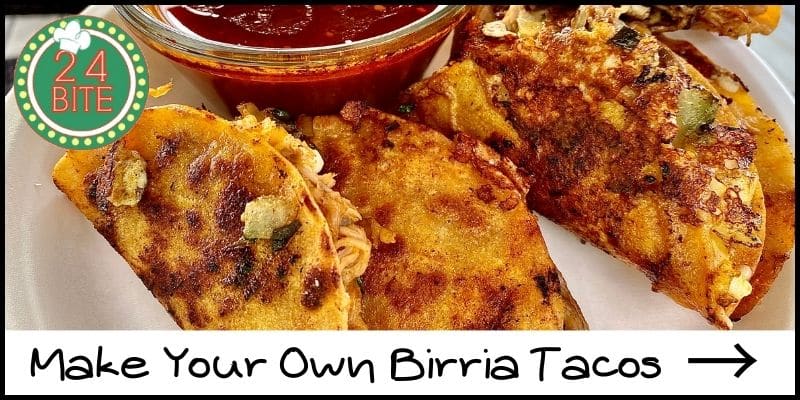 What Recipes to Make with Anaheim Peppers
Here are some of my favorite recipes using Anaheim chile peppers. Because Hatch chiles are nearly identical, they can be easily substituted. The resulting recipe will be more spicy, so be sure to have plenty of milk and crema on hand, just in case.
Sauces and Sides for Anaheim Peppers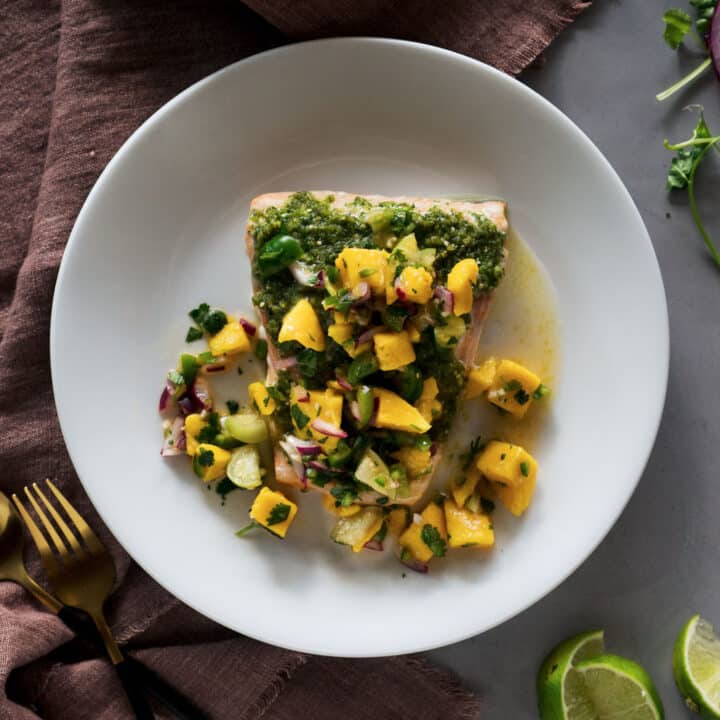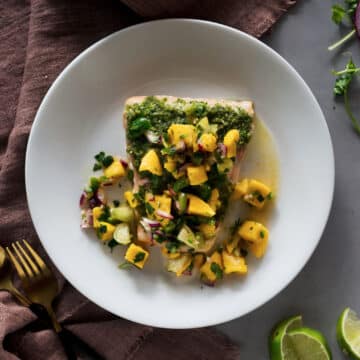 Mango Tomatillo Salsa
This is your chance to try Anaheim pepper in a sweet salsa. The Anaheim pepper perfectly complements the sweet mango. Adria of Emerald Palate serves this Mango Tomatillo Salsa over arctic char fish. It sounds delicious! I'll bet it would be great over grilled chicken too.
Recipe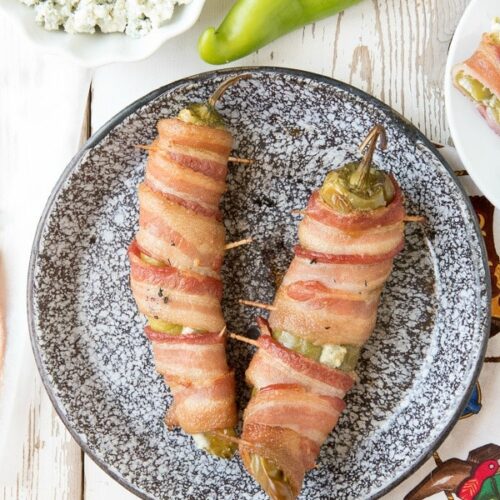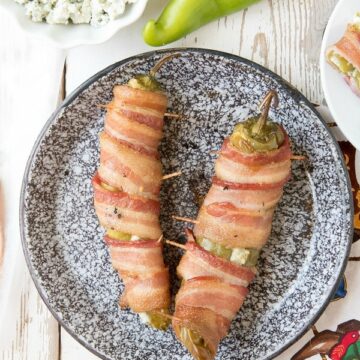 Blue Cheese Bacon Wrapped Peppers
Naturally, everything tastes better with bacon. Am I right? Toni of Boulder Locavore® has a recipe for Smoked Blue Cheese Stuffed Bacon Wrapped Chile Peppers that you will want to try right away.
Recipe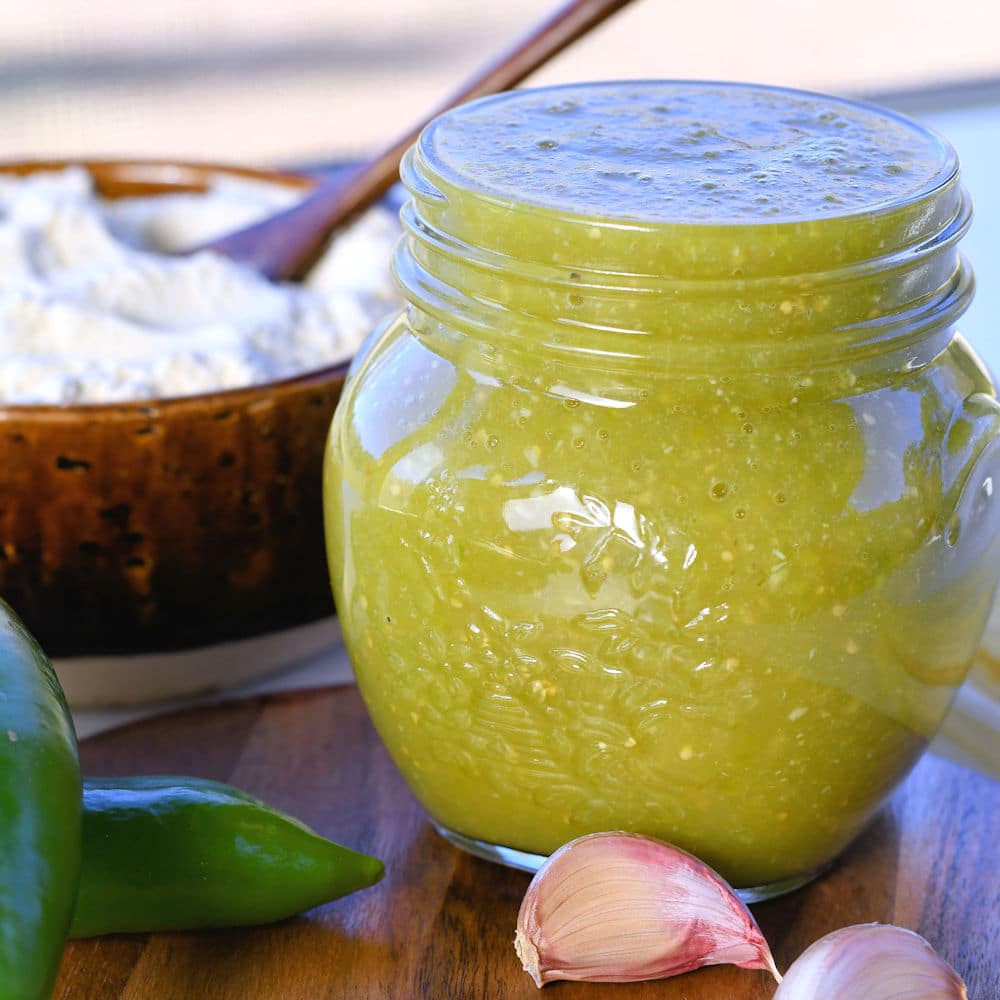 Homemade Green Chile Tamale Sauce
Homemade Green Tamale Sauce is a mild yet tangy sauce, perfect for chicken tamales. It's easy to make using Anaheim chiles and roasted tomatillos.
Recipe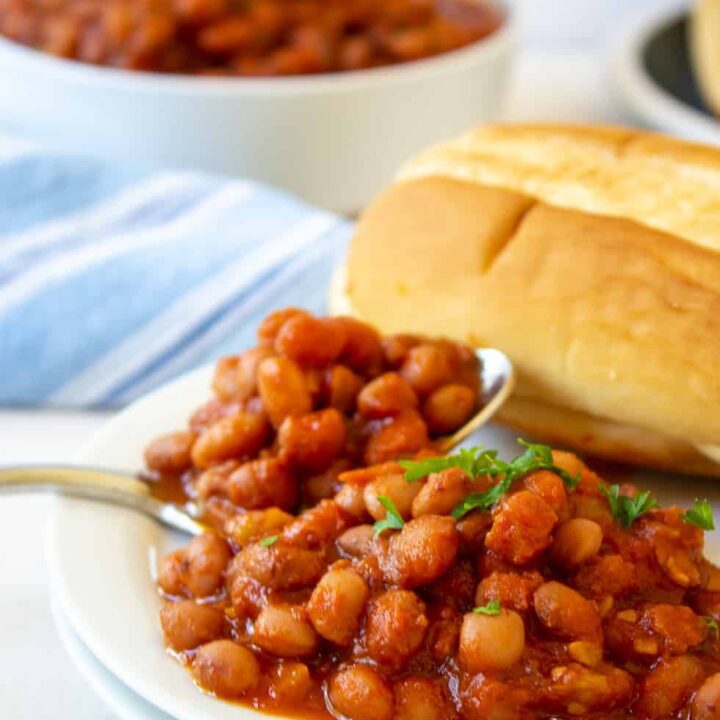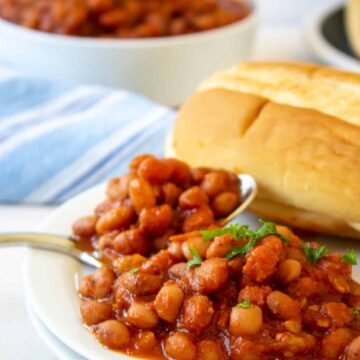 Santa Maria Beans
As luck would have it, I've found another recipe using bacon! Kathy of Beyond the Chicken Coop has a recipe for Santa Maria Beans with a deep, smoky flavor, perfect for all your barbecue foods.
Recipe
Soups with Anaheim Chiles
Soups are popular all year 'round in a lot of households. Don't limit yourself only to the winter months.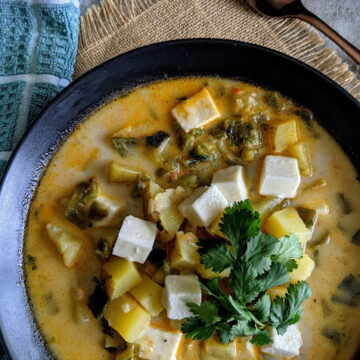 Mexican Cheese Soup
This looks delicious! Green chile and cheese. It's the perfect combination. Jules of Pandemonium Noshery has a recipe for Mexican Cheese Soup that will be perfect for your next chilly day.
Recipe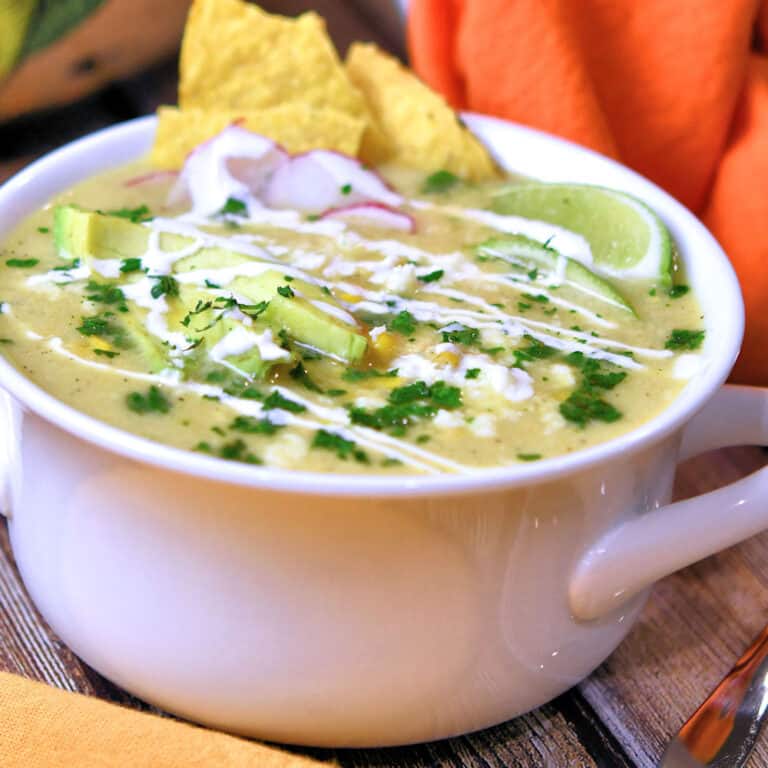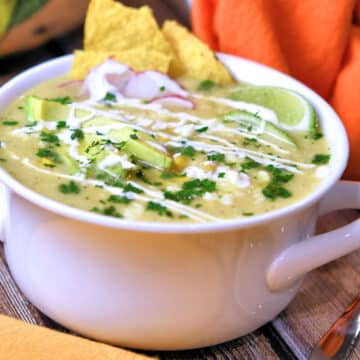 Green Chile Chicken Soup
Green chile chicken soup is a hearty blend of roasted chile peppers, corn and shredded chicken. Serve with tortilla strips and it's like your favorite enchiladas in a bowl.
Recipe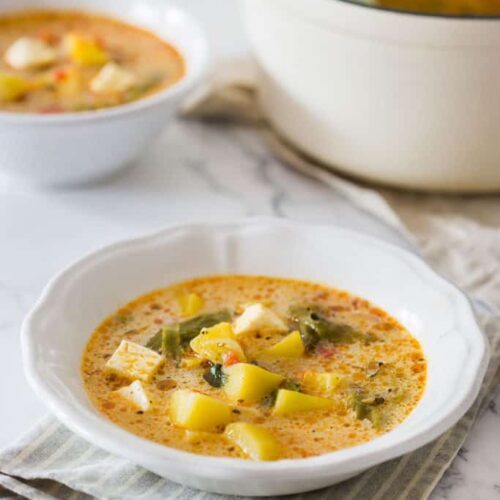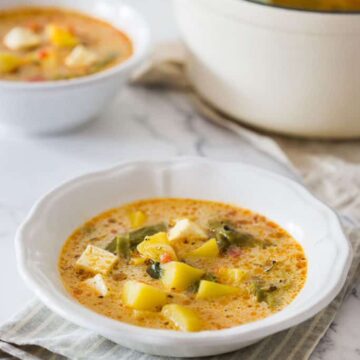 Caldo de Queso
A warm and inviting bowl of Mexican cheese and potato soup will be perfect for your next lunch or dinner. Maricruz of Maricruz Avalos has a recipe for Caldo de Queso Cheesy Potato Soup that you can have on the table in less than an hour.
Recipe
Main Dish Entrées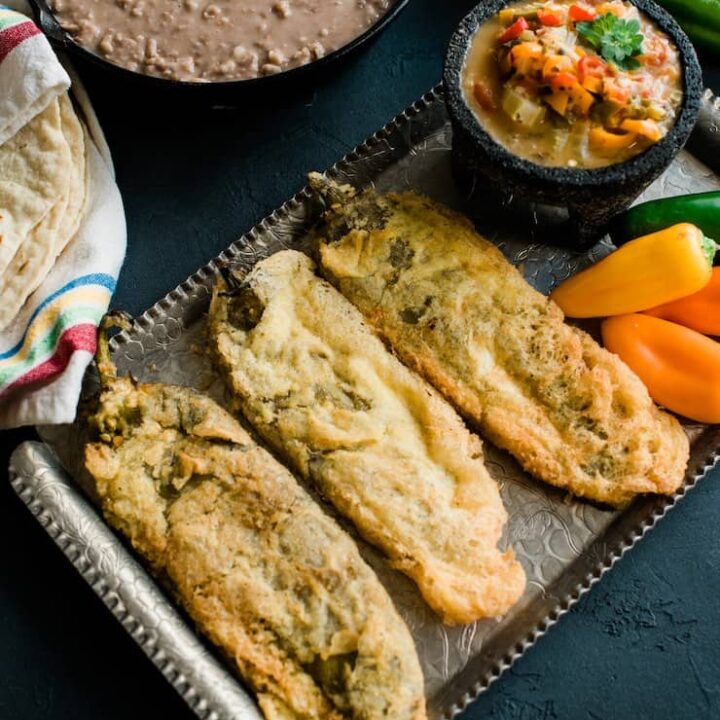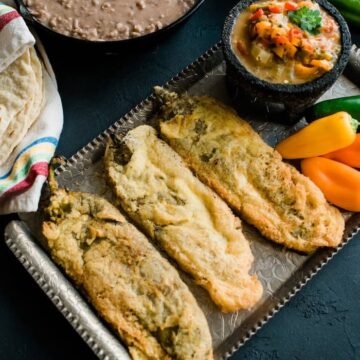 Chiles Rellenos
I haven't yet tried chiles rellenos but what's not to love? It's a green chile that's stuffed with melty cheese, battered and fried. Yvette of Muy Bueno Cookbook has a great Chiles Rellenos Recipe using Anaheim chiles instead of poblano chiles, which I usually find.
Recipe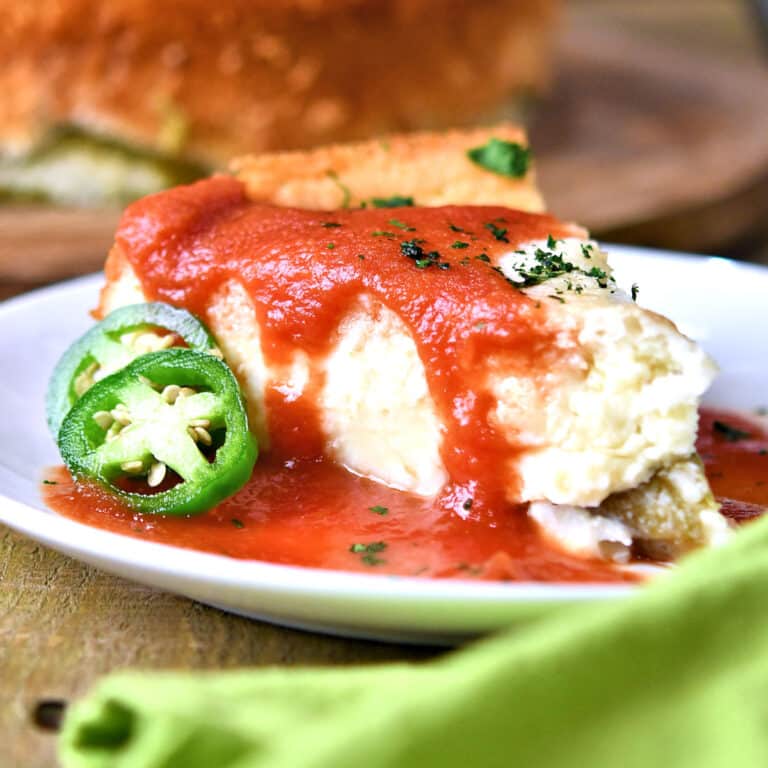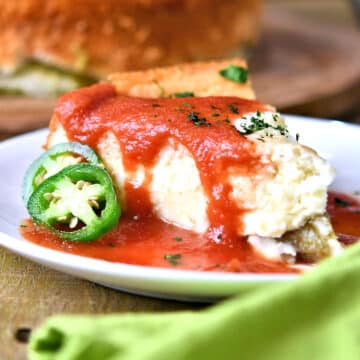 Chili Relleno Casserole Recipe
Chili Relleno Casserole is a tasty alternative to traditional Chiles Rellenos. Make it easy with canned chiles! It has all the taste you love without the fuss and extra calories of frying.
Recipe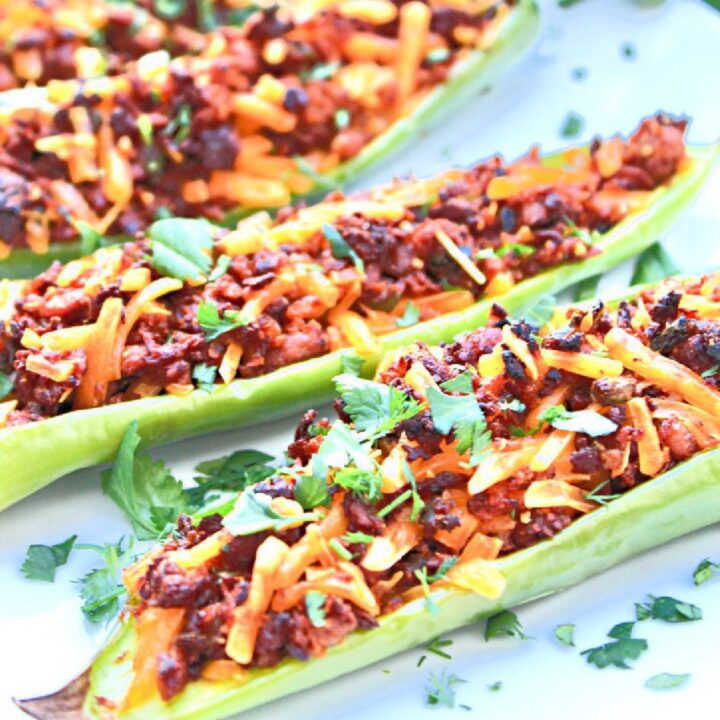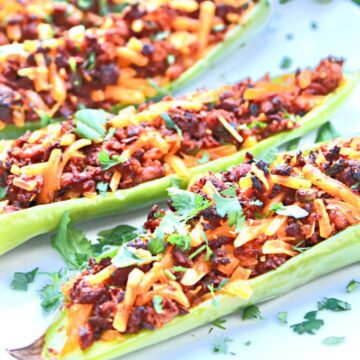 Stuffed Anaheim Peppers
Here's a tasty recipe which highlights vegan ingredients like vegan cheese and vegan chorizo. Holly's recipe at This Wife Cooks shows even more versatility with her Stuffed Anaheim Peppers.
Recipe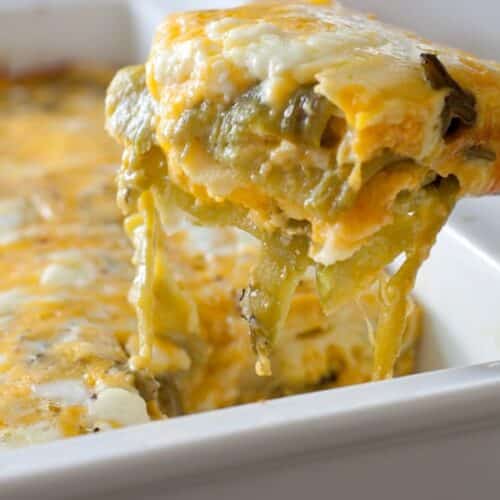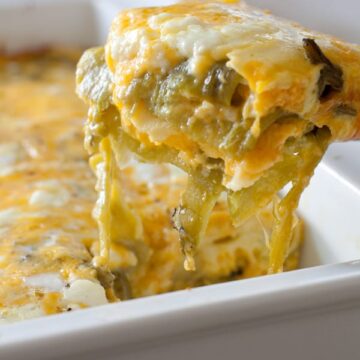 Chiles Rellenos Casserole
Do you love chiles rellenos but not quite ready for the preparation of the real thing? Cynthia of What A Girl Eats has you covered with this recipe for Hatch Chiles Rellenos Casserole. Eventually, though, you're going to have to try the real thing, of course! This one is perfect, while you get up your courage.
Recipe
The next time you have an abundance of Anaheim peppers, you'll be prepared!
All images from other bloggers are used with their permission.