This keto ground beef recipe for lasagna will fill that ooey gooey tomato cheesy craving and you won't even miss the noodles! No added sugar, gluten free and easy to make.
What do we want? Cheese! When do we want it? Now!
Oh, how we love lasagna. Mom hasn't eaten any pasta for about six months and I didn't dare to tell her that I was going to try a keto meat lasagna so I could surprise her.
Recipe | What Meat to Use for Lasagna? | Can I Use Pasta in this Lasagna?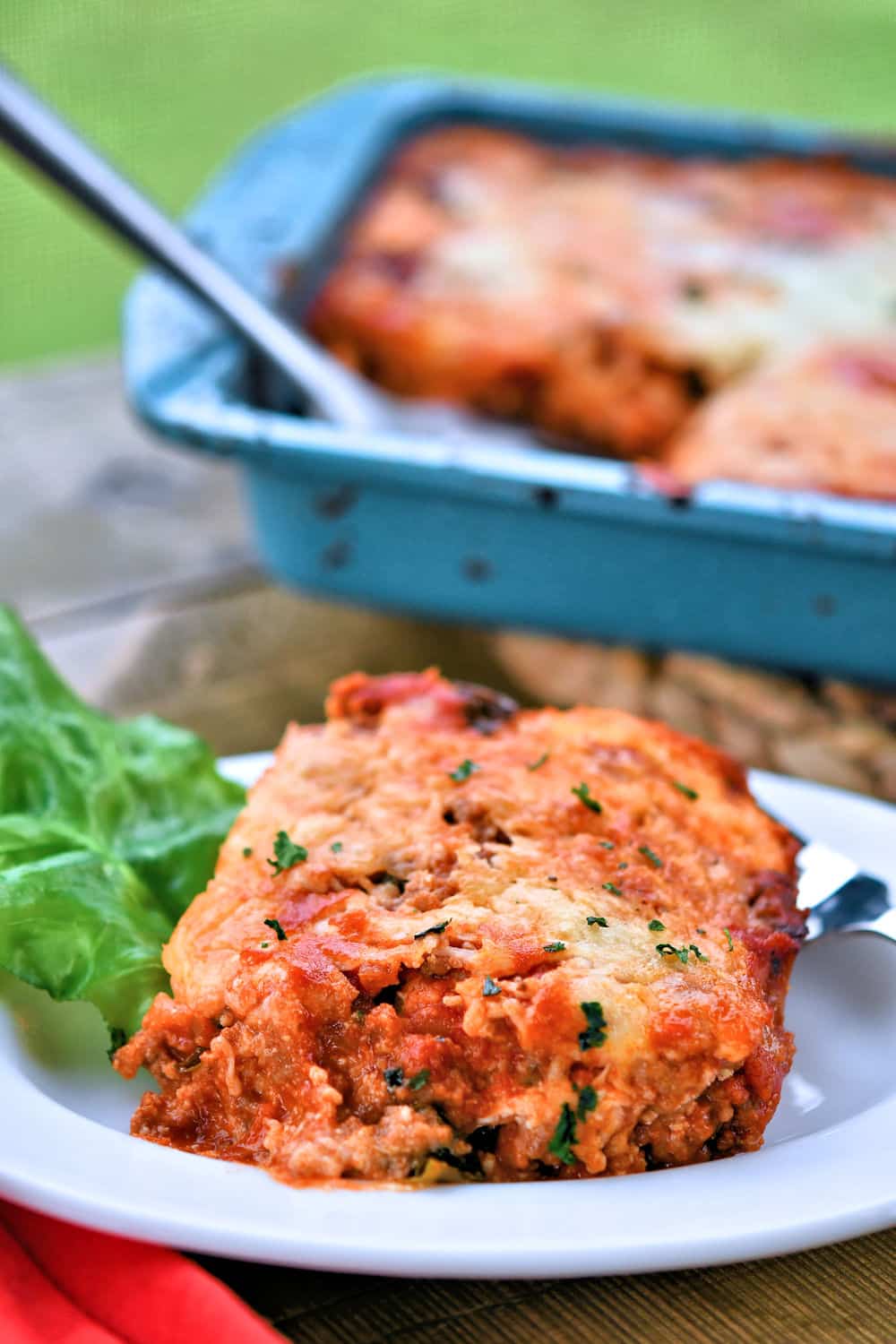 I think she may have strangled me if it didn't work out. Fortunately for all of us, it worked out! I don't miss the noodles at all. It's so tasty that I'm questioning whether I should tell her at all. Just kidding. I may let her have a little.
Ingredients
As an aspiring chef, I like to make my own sauces whenever possible. It's important to me to learn all I can. Making your own sauces also ensures that you know everything that goes into your dish so there are no hidden sugars.
You don't want any hidden sugars when you plan a keto friendly meal. Check your ingredients on canned tomatoes, though. Occasionally, you'll find one with added sugar.
Making the Sauce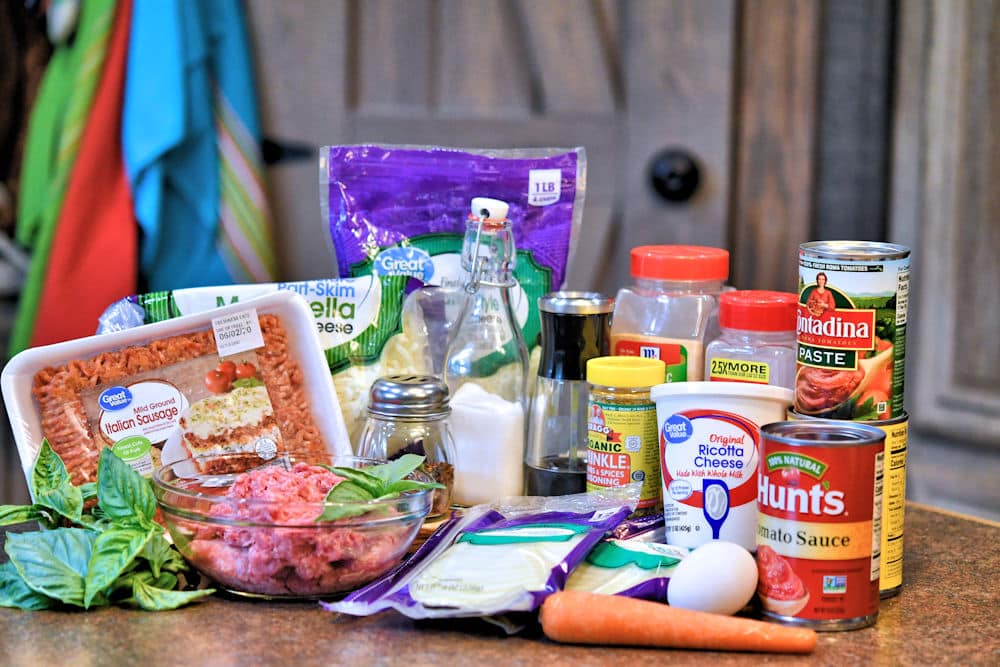 For the sauce, I've made a shortcut of using canned tomatoes instead of fresh tomatoes. You wouldn't believe the amount of canned tomatoes in our cupboard. Mom may have stocked up a little. ha!
Tomato sauce
Diced tomatoes
Tomato paste
Onion
Garlic
Carrot
Seasonings/spices
Are carrots keto friendly?
I've researched it and you can eat carrots on a keto diet as long as you watch your carbs. You don't want to eat too much. I've only used a little carrot in the sauce to add a little sweetness without adding refined sugar. This small amount won't affect ketosis.
What meat to use for lasagna?
For a 9 x 13″ baking pan, I recommend two pounds of ground meat. I've used one pound ground beef and one pound ground Italian sausage.
As long as you are using two pounds, you can mix it up and use whatever meat you like. Two pounds of ground beef will do. You can try a pork/beef blend. Try a pork/venison blend. You don't need to use exactly the same meats I've used. Use what you have.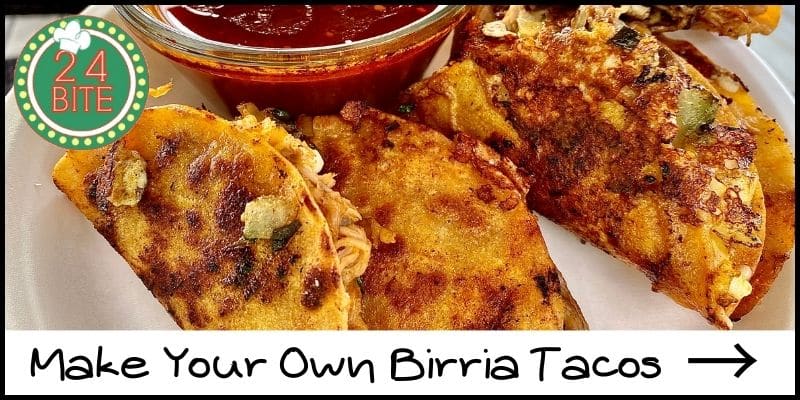 No Noodles Lasagna
I had to think long and hard about what I wanted to separate the layers of this keto lasagna. I considered zucchini and eggplant but I noticed that there were several recipes available like that already.
So, what did I decide? What could possibly make lasagna better? More cheese! I decided to use Provolone cheese for the layers.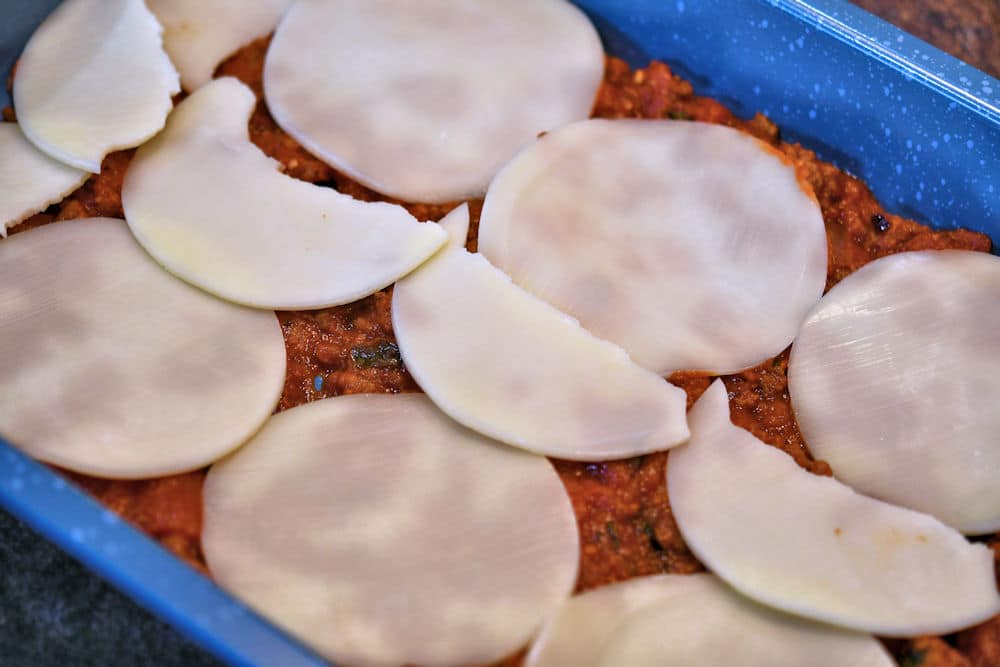 Because Provolone is round, you will need to make the layer as best you can. Some of the slices can be torn in half to fill in the gaps.
Can I use pasta for this lasagna?
Yes! If you want to use lasagna noodles and you're not going for keto-friendly, you can. I've purposely made a drier lasagna so that it would hold together better. If you want to use this exact recipe, be sure to cook the noodles first because there's not enough liquid in the sauce to cook the noodles while baking.
And, yes, absolutely use that Provolone cheese even if you're using the noodles because why not?
You will need a taller baking pan. This lasagna went all the way to the top of our baking pan. Adding in the noodles will add even more height.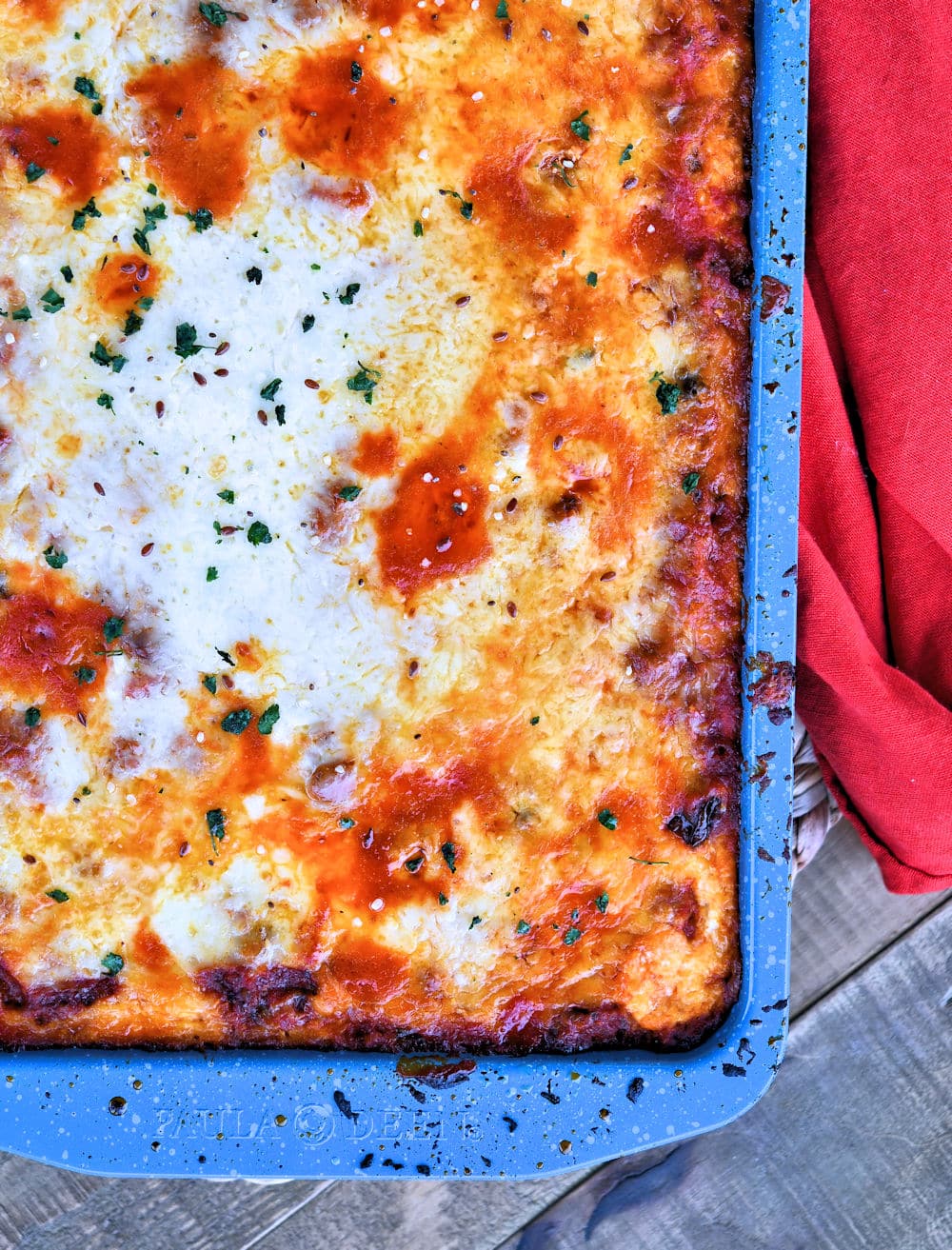 More Dinner Recipes
We have a lot of dinner recipes at 24Bite. I think most of the recipes are for dinner. You can eat leftover dinner for any meal of the day. Am I right? Here are a few of my favorites:
Recipe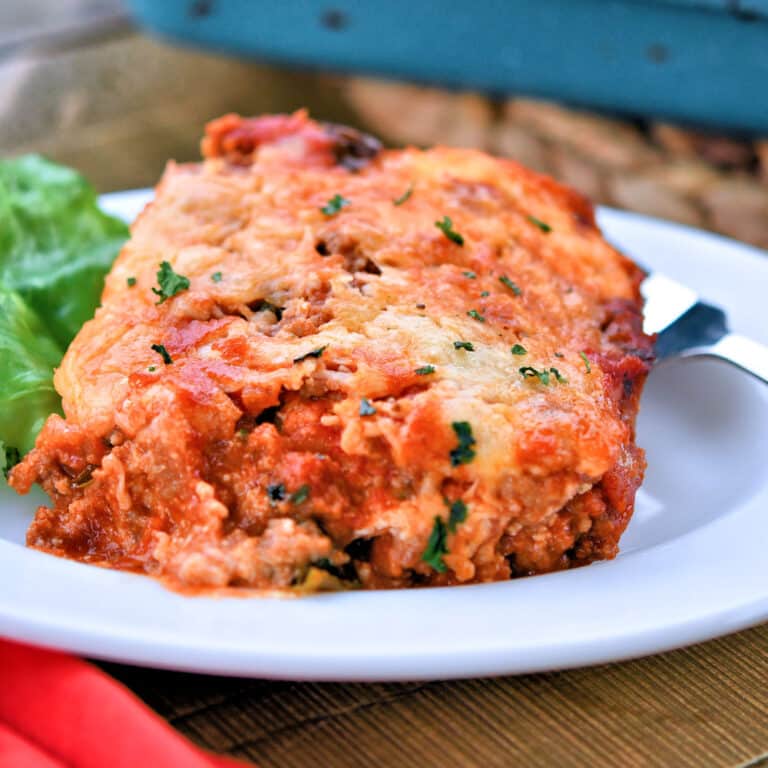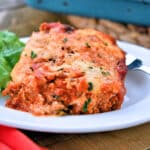 Pin Recipe Now
Keto Ground Beef Lasagna Recipe
Tap to leave a star rating
Save or Print
This keto ground beef recipe for lasagna will fill that ooey gooey tomato cheesy craving and you won't even miss the noodles! No added sugar, gluten free and easy to make.

For more information, be sure to check the recipe details in the attached 24Bite® post.
Equipment
9 x 13" rectangle, straight-sided baking pan
Ingredients
1

pound

Ground Beef

1

pound

Italian Sausage

,

ground

1

large

Onion

,

finely chopped

5

Garlic Cloves

,

minced

½

Carrot

,

peeled and shredded

12

ounces

Tomato Paste

15

ounces

Tomato Sauce

14.5

ounces

Diced Tomatoes

½

cup

Water

1

teaspoon

Ground Pepper

1

teaspoon

Red Pepper Flakes

1

teaspoon

Bragg Sprinkle Seasoning Blend

,

or other Italian Seasoning

½

ounce

Basil

,

fresh, optional, alternative: baby spinach leaves

15

ounces

Ricotta Cheese

2

large

Eggs

2

cups

Mozzarella Cheese

,

shredded, divided

1 ½

cups

Parmesan Cheese

,

grated or shredded, alternative: Italian mix, Romano, divided

12

slices

Provolone Cheese

Cooking Spray

,

like Pam, regular or olive oil
Instructions
In a large skillet, on medium heat, break up and cook ground beef and Italian sausage (in the same pan) until fully cooked, about 7 to 10 minutes. Drain well and set aside to cool.

Prep the onions, garlic and carrots by cutting up and mincing. Place onions, garlic and carrots in same large skillet and begin sauteeing on medium heat.

Once the cooked meat is cooled enough, chop it up until its all in manageable pieces. You don't want a lot of big chunks.

Add meat, tomato paste, tomato sauce, diced tomatoes, water, pepper, red pepper flakes, Bragg's and (optional) chopped fresh basil to same skillet. Stir well and reduce heat to medium low. Allow to simmer for 30-35 minutes, stirring occasionally.

In a medium mixing bowl, mix together Ricotta cheese, 2 eggs, ONE CUP shredded Mozzarella cheese and ONE CUP shredded Parmesan cheese.
Layering the Lasagna
Layer 1: Spoon out and spread one third meat sauce in 9×13" straight sided baking pan.

Layer 2: Place half Provolone slices in a layer across, tearing Provolone as necessary to fill in spaces.

Layer 3: Spoon out and spread one-half ricotta mixture.

Layer 4: Spoon out and spread one-third meat sauce.

Layer 5: Place remaining Provolone slices as before.

Layer 6: Spoon out and spread remaining ricotta mixture.

Layer 7: Spoon out and spread remaining meat sauce.

Evenly sprinkle remaining shredded Mozzarella cheese then remaining Parmesan cheese.
Baking in the Oven
Cover with aluminum foil and bake in the center of preheated oven for 35 minutes.

Remove foil and continue baking 15 minutes more.

Remove from oven and allow to cool for 15-20 minutes before serving.
Note: If there is a video, it will not display while there is an adblocker.
Notes
Serves 12 but can serve more if supplemented with more sides.
Remember to chop up the cooked meat before adding to the sauce. Big chunks of meat will make it more difficult to make smooth layers.
This turned out a little spicy with the red pepper flakes. If you would like to make it less spicy, use half the amount specified, or none at all.
For the ground meat, I've used half beef and half Italian sausage. You can use different meats: all ground beef, half pork/half beef, half beef/half venison. Use two pounds total of any meats you prefer.
Nutrition Facts
Keto Ground Beef Lasagna Recipe
Amount Per Serving
Calories 519
Calories from Fat 342
% Daily Value*
Fat 38g58%
Sodium 1291mg56%
Carbohydrates 13g4%
Protein 33g66%
* Percent Daily Values are based on a 2000 calorie diet.
______________________
Percent Daily Values are based on a 2000 calorie diet. All amounts are estimates and 24Bite® takes no responsibility for actual figures since calculations vary by packaging and supplier. Please calculate the amounts yourself based on package labeling if you have specific dietary requirements. 24Bite®, Kim Guzman or Christian Guzman shall not be liable for adverse reactions or any other outcome resulting from the use of recipes or recommendations on this website or actions you take as a result.
© 2019-2023 Kim Guzman and Christian Guzman. All rights reserved. Subscribe to 24Bite email newsletters.
Follow 24Bite: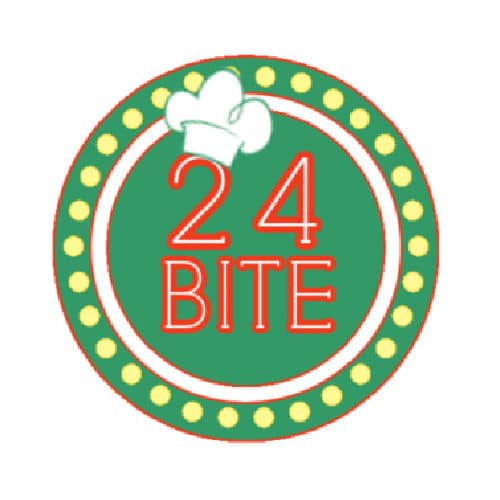 Twitter | Facebook | Pinterest