Chile Lime Shrimp Tacos are made with the flavors of smoky chipotle and lime then served with fresh and bright avocado cream. It's a meal in less than 30 minutes, great for weeknights or a relaxing weekend.
Recipe | How do you thaw shrimp? | Is it gluten free? | Is it low carb?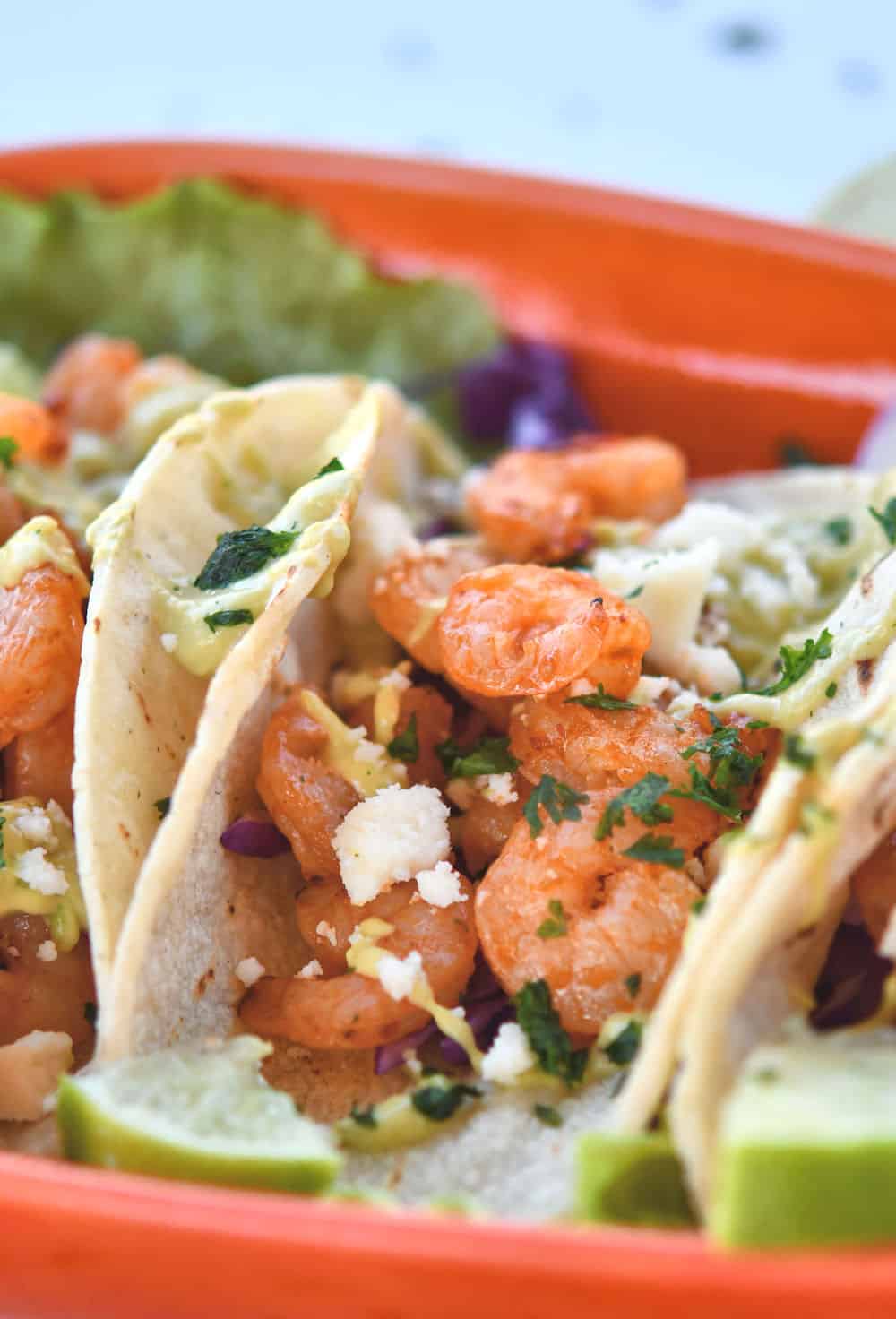 Ingredients
Only five ingredients will get you delicious smoky, spicy shrimp, quick broiled to perfection.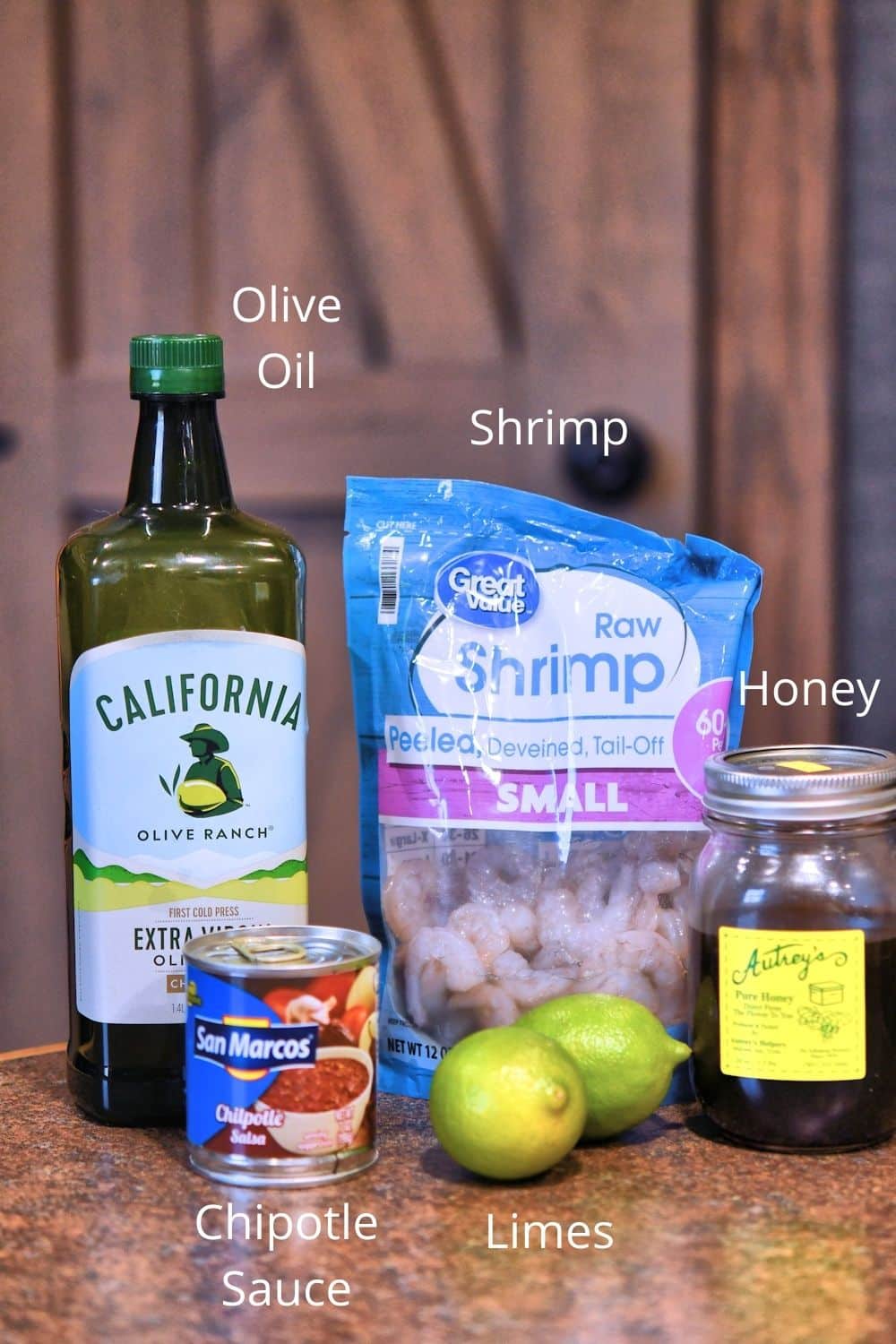 I've used small shrimp. It was already peeled, deveined and the tail was removed. What convenience!
I've used my favorite chipotle sauce for a little extra heat. Feel free to use more or less, as you like.
If you can't find the chipotle salsa, try a can of whole chipotles in adobo sauce. You can use the adobo sauce straight out of the can and save the whole chipotles for something else.
How to Thaw Shrimp
I put the shrimp in the refrigerator to thaw overnight. If you don't have time for that, you can put it in a bowl of cold water until thawed. It should only take 15 or 20 minutes.
Please don't thaw shrimp at room temperature on the counter. This isn't safe.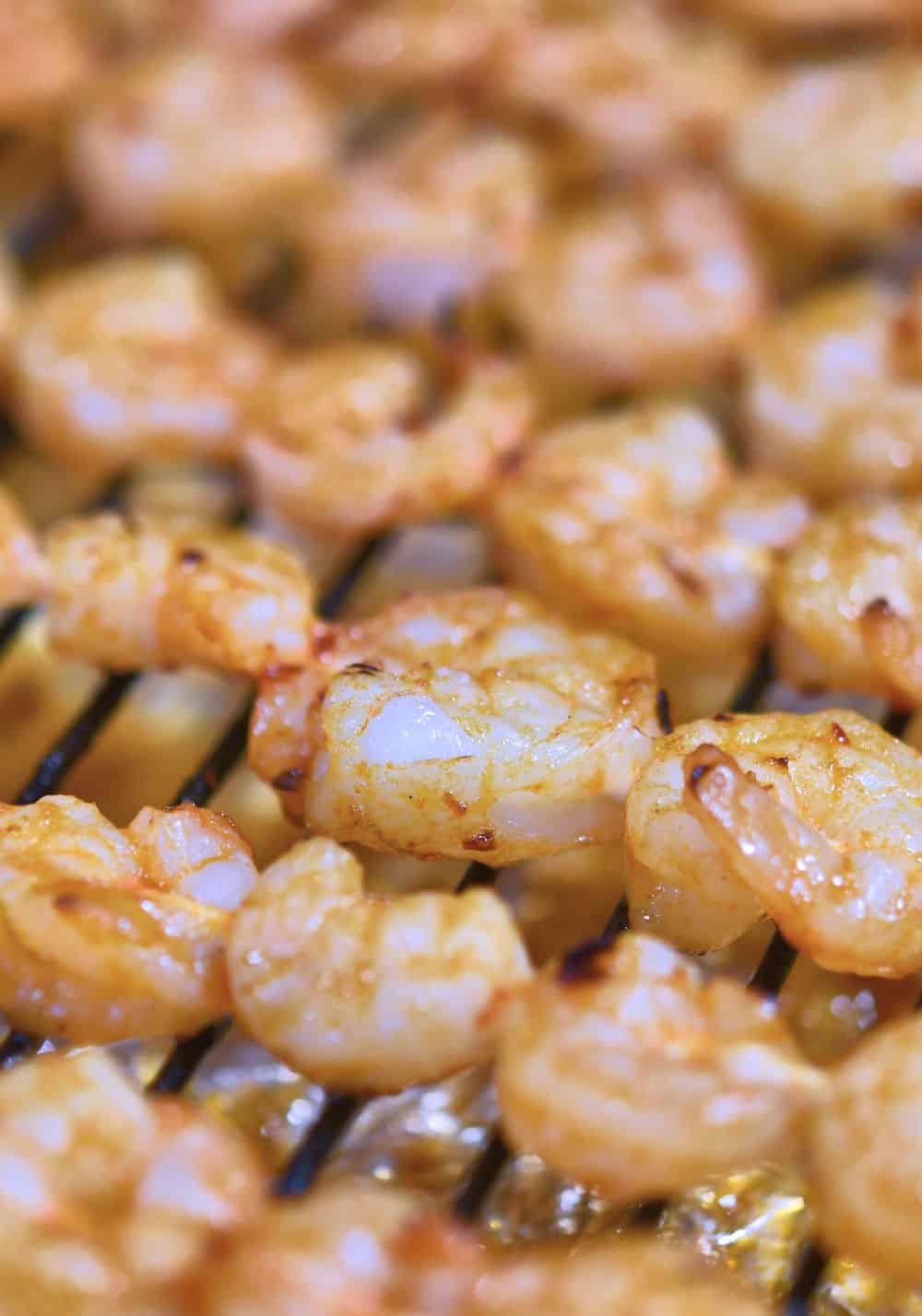 The shrimp, especially small shrimp like this, will only take about 6 or 7 minutes to cook fully so watch it closely.
How many shrimp are in a pound?
I've used a 12 ounce bag of shrimp and there were about 55 shrimp in the bag. They were pretty tiny, though. They were perfect for tacos and would be great for shrimp salad too.
Since shrimp is described as many different sizes, I'll separate them by size. These are the approximate amounts of shrimp in a pound.
Small is 60-80 shrimp per pound
Medium is 41-60 shrimp per pound
Large is 31-40 shrimp per pound
Extra Large is 26-30 shrimp per pound
Jumbo is 21-25 shrimp per pound
Colossal is 16-22 shrimp per pound
Super Colossal is 13-15 shrimp per pound
If you're lucky enough to find one of those large sizes, keep in mind that you may want to cut it up a little when putting into a taco.
Making the Avocado Cream
While you're broiling the shrimp or even while you're waiting for it to cool, you can start preparing the avocado cream, also called crema de aguacate.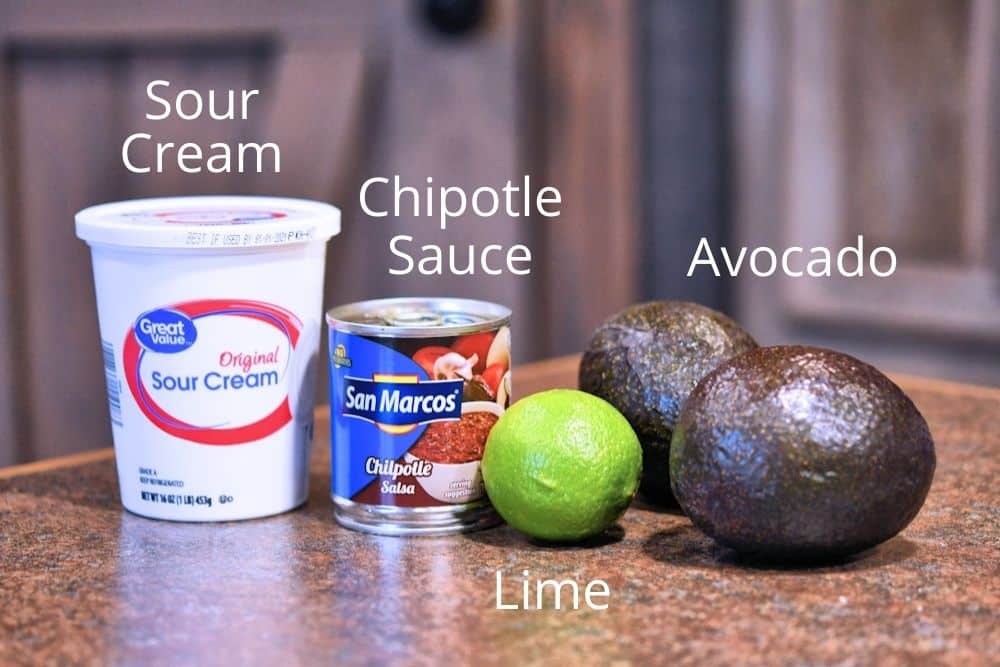 If you make your crema in the food processor, you will make quick work of it. Just throw everything in there and pulse until it's at that perfect drizzling consistency.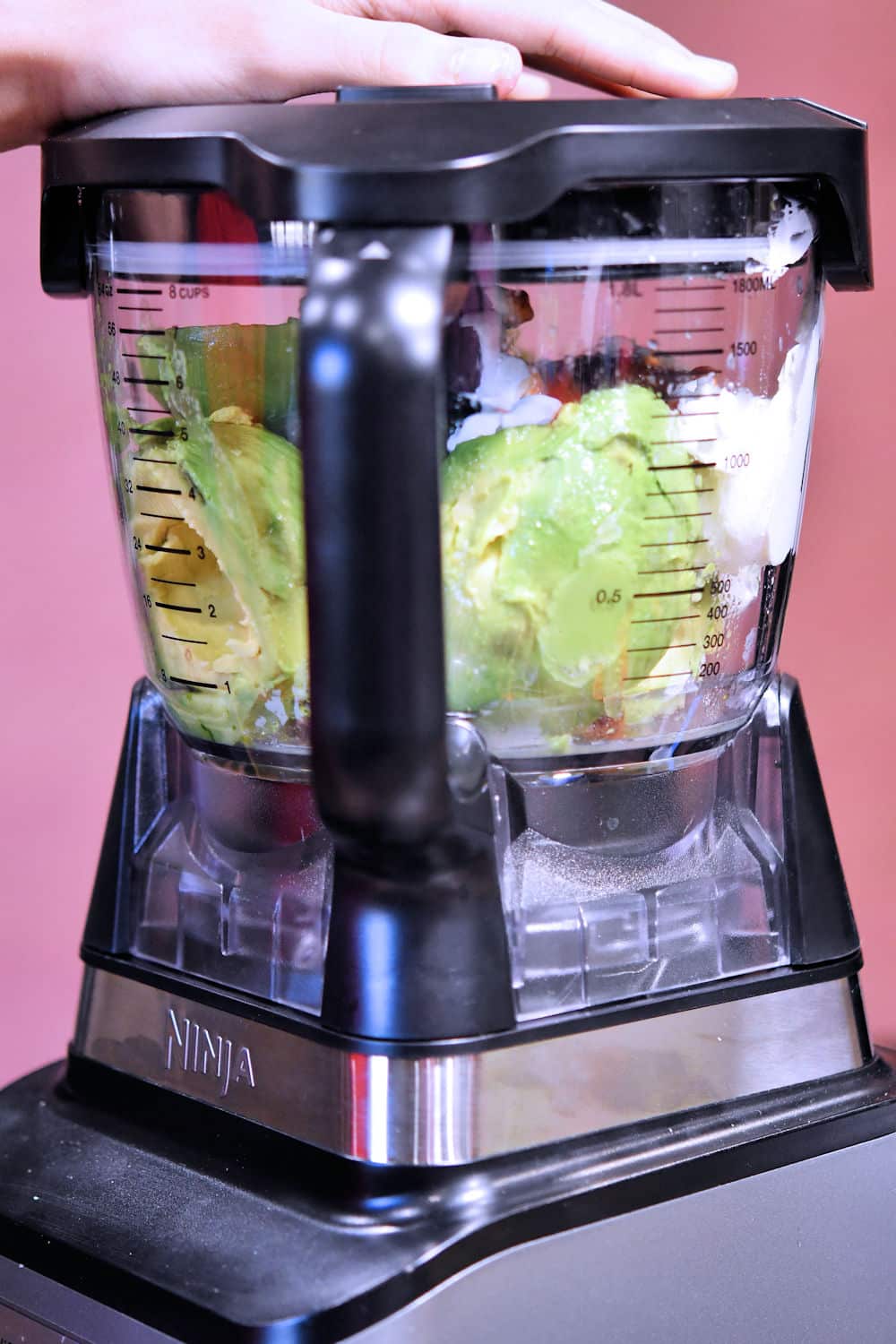 If you prefer something thicker, omit the water. It will still taste delicious. It will just be more thick.
Have a look at this Ninja Professional Plus Kitchen System (aff link) at Amazon. It's the one we use and includes the blender, a food processor bowl and two to-go cups.
Is Chile Lime Shrimp Low Carb?
Shrimp is low carb, of course. The problem with this is it's also shrimp tacos and tortillas aren't low carb. You can buy special low carb tortillas, if you like.
If you want a low carb meal, there's an easier way to do it.
Make the chile lime shrimp and, instead of making tacos, serve it over cauliflower rice. It's a win-win for low carbohydrate dietary preference.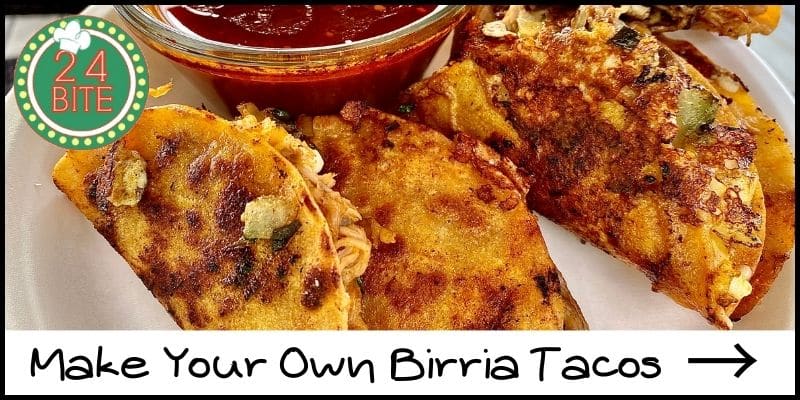 Is Chipotle Sauce Gluten Free?
When you buy prepared food, always check the ingredients list to check for dietary preferences.
According to the ingredients list of San Marcos Chipotle Sauce, you will find tomato, chipotle, sugar, onion, vinegar, salt, oil and spices. No gluten.
This isn't the case for all prepared chipotle sauces, though. Be sure to check your labels. Some may contain preservatives that can contain gluten.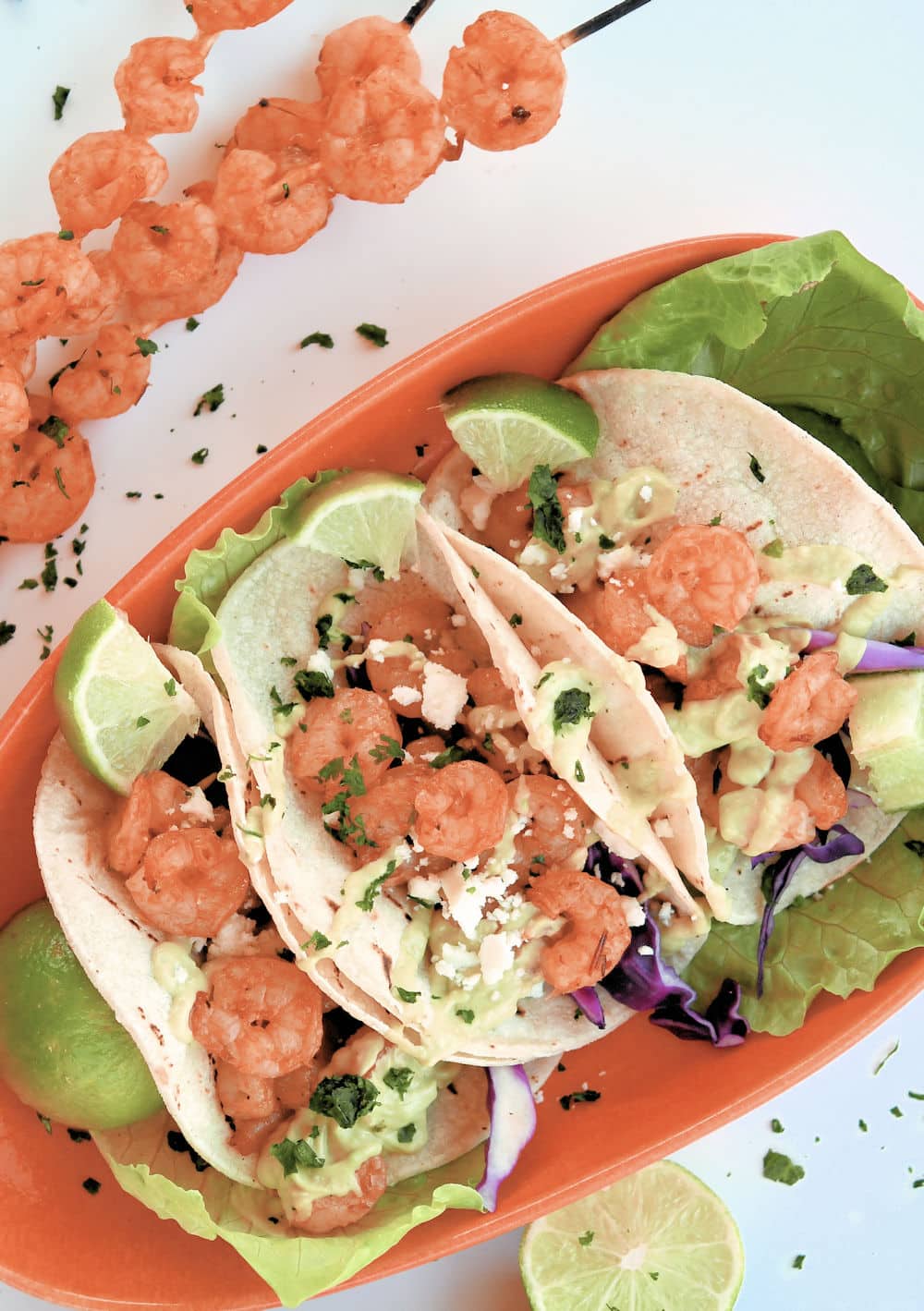 If you want to figure out where chipotle fits in your spicy world, be sure to check our Scoville Heat Scale. You'll find all of the chiles we use and how hot you can expect them to be.
Be sure to try my Salsa con Crema Chipotle if you prefer something different than avocado. I love avocado, but sometimes, you may want something a little different.
Are Chile Lime Shrimp Tacos Gluten Free?
Like so much other Mexican food recipes, these chile lime shrimp tacos are naturally gluten free.
If you make any substitutions, be sure to check the label.
Corn tortillas are gluten free too. I've written more extensive details for softening corn tortillas.
How long will the avocado crema keep?
If you have some leftover, it can be refrigerated to keep about 2 or 3 days.
Place in a glass bowl and cover with plastic wrap. The plastic wrap should sit right on top of the crema so there won't be any air.
Whatever you do, don't throw it out! It's delicious with chips and even served with plain rice.
You could use it as a condiment on a burger. Try dipping fresh radish slices. It really is a great stand-alone recipe.
More Mexican Food
Mexican food is delicious and it's right up there with pizza in my favorite foods. Need proof? Have a look at all of our Mexican food recipes. Here are just a few of my top favorites.
If you have some chipotle sauce left, you may want to try my Creamy Shrimp in Chipotle Sauce recipe. It has a delicious combination of smoky chipotle and coconut cream.
Recipe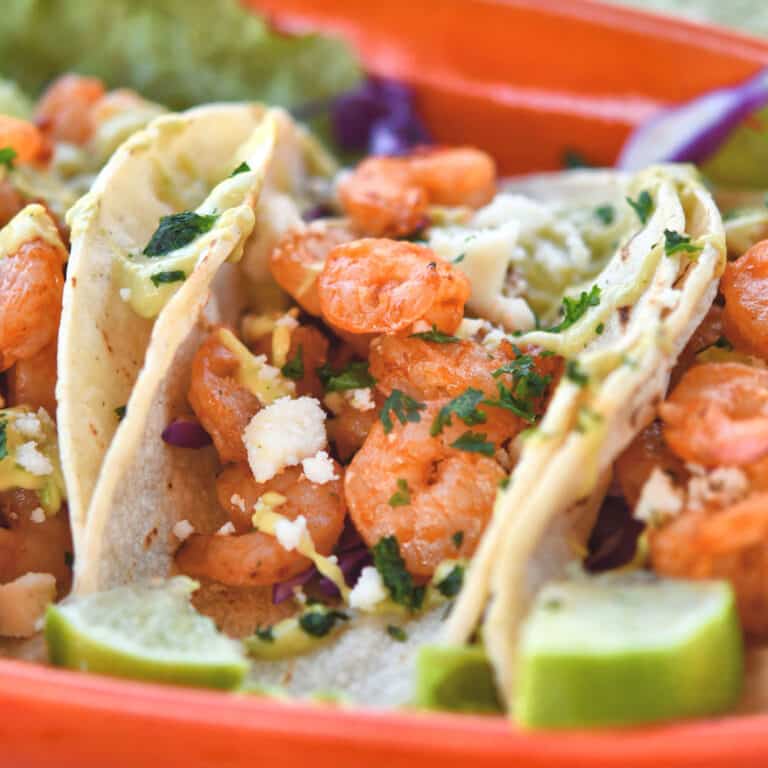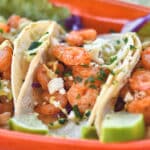 Pin Recipe Now
Chile Lime Shrimp Tacos with Avocado Cream
Tap to leave a star rating
Save or Print
Chile Lime Shrimp Tacos are made with the flavors of smoky chipotle and lime then served with fresh and bright avocado crema. It's a meal in 30 minutes, great for weeknights or a relaxing weekend.

For more information, be sure to check the recipe details in the attached 24Bite® post.
Equipment
12" skewers

Microplane zester or grater

Pastry brush

Broiler pan or pan with broiler safe metal rack

Food processor
Ingredients
Chile Lime Shrimp Tacos
12

ounces

Shrimp

,

small, raw, deveined, tail off, thawed

2

Limes

1

tablespoon

Olive Oil

2

tablespoons

San Marcos Chipotle Sauce

2

tablespoons

Honey

8

Corn Tortillas

,

white or yellow

Cooking Spray
Avocado Cream
2

Avocados

,

ripe

1

Lime

½

cup

Sour Cream

1

tablespoon

San Marcos Chipotle Sauce

½

cup

Water

,

optional, if you prefer a drizzling cream

1

teaspoon

Salt

,

optional, taste and add if you like
Instructions
Chile Lime Shrimp
If using bamboo skewers, soak in water for a minimum of 30 minutes or up to four hours is safer. This lessens the chance of them catching fire during broiling. It's best to be safe.

Thaw shrimp in the refrigerator or in a bowl of very cold water. Do not thaw on the counter. Once thawed, remove to paper towels and pat dry.

Skewer the shrimp, about 8 to a skewer, if using small shrimp. The goal is to leave about 2" clear on each end. Use that as a guide since shrimp are available in different sizes. One skewer will make about one taco worth.

Wash limes. Into a small bowl, zest one lime. Add juice of 2 limes. Add olive oil, chipotle sauce and honey. Stir or whisk until well mixed.

Spray the broiler pan or broiler safe rack with cooking spray to coat lightly. Place shrimp skewers on pan. With pastry brush, brush one side of shrimp with half the chile lime sauce.

Broil on level closest to broiler for 3-4 minutes. Remove from oven.

Turn shrimp skewers over and brush with remaining chile lime sauce. Place back in oven for about 2-3 minutes, or until shrimp are cooked and no longer translucent. Remove from oven and allow to cool while completing the remainder.
Avocado Cream
Peel and remove seeds from avocados and place in food processor. Place zest of 1 lime in processor. Place juice of 1 lime in processor. Place 1 tablespoon chipotle sauce in processor. If you want a thin drizzling cream, place ½ cup water in processor.

Taste and add salt, if you like.
Preparing Tacos
Corn Tortillas are best if you heat them before use. I like to fry them up a little bit in a grill pan. You can heat them in the microwave or put them in foil and place in the oven for about 8-10 minutes, if you prefer.

Remove shrimp from each skewer. One taco can be made with about one full skewer. Add shredded red cabbage, queso freso and chopped cilantro.

Drizzle avocado crema as desired. Remaining crema can be for dipping tacos or for chips and dip.
Note: If there is a video, it will not display while there is an adblocker.
Notes
If you have a regular broiler pan, you may not need the skewers at all. I recommended the skewers since I needed to use them when using a metal rack. The shrimp would have fallen through.
To reduce carbs, by all means, eat everything without the corn tortillas. Use cauliflower rice. It will be delicious.
If you like your food spicier, there will be plenty of chipotle sauce remaning.
Nutrition Facts
Chile Lime Shrimp Tacos with Avocado Cream
Amount Per Serving
Calories 250
Calories from Fat 117
% Daily Value*
Fat 13g20%
Sodium 711mg31%
Carbohydrates 24g8%
Protein 12g24%
* Percent Daily Values are based on a 2000 calorie diet.
______________________
Percent Daily Values are based on a 2000 calorie diet. All amounts are estimates and 24Bite® takes no responsibility for actual figures since calculations vary by packaging and supplier. Please calculate the amounts yourself based on package labeling if you have specific dietary requirements. 24Bite®, Kim Guzman or Christian Guzman shall not be liable for adverse reactions or any other outcome resulting from the use of recipes or recommendations on this website or actions you take as a result.
© 2019-2023 Kim Guzman and Christian Guzman. All rights reserved. Subscribe to 24Bite email newsletters.
Follow 24Bite: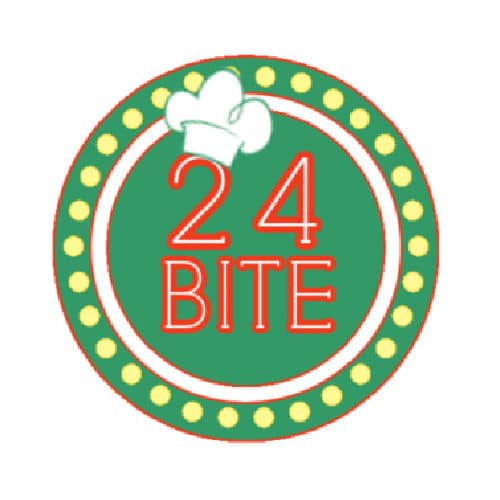 Twitter | Facebook | Pinterest