This Pork Egg Roll in a Bowl recipe wins the internet today with only a few ingredients, quickly and easily made in one pan. A great family meal for even the busiest nights of the week.
I'm not opposed to rolling up egg rolls in wrappers. I'm not even opposed to deep frying them, to be honest. But, what happens when things are in short supply at your grocery store?
I was so excited to discover a way I could have all the tastes of a crave-able treat and it was just an added bonus that it turned out to be super easy to make.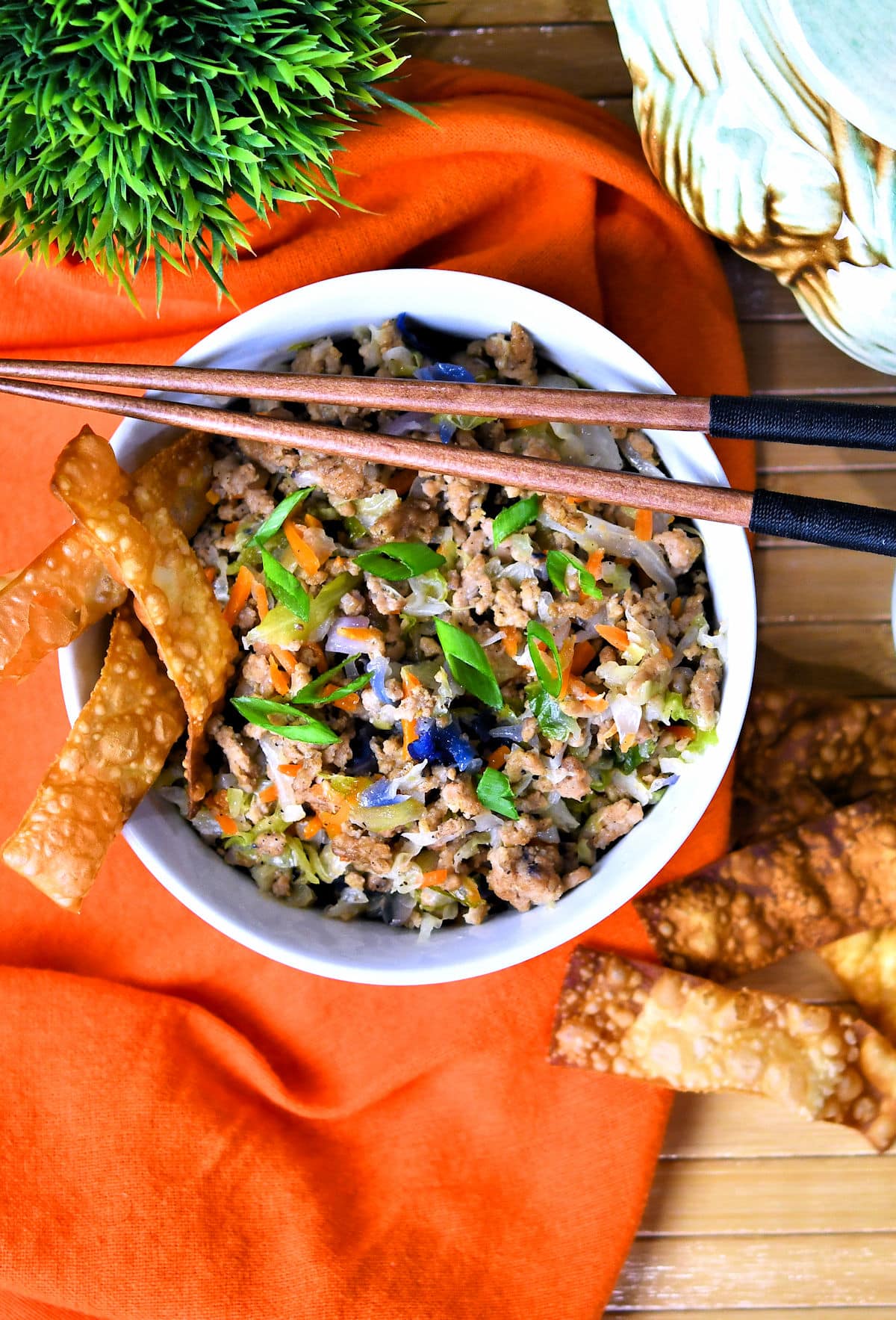 Ingredients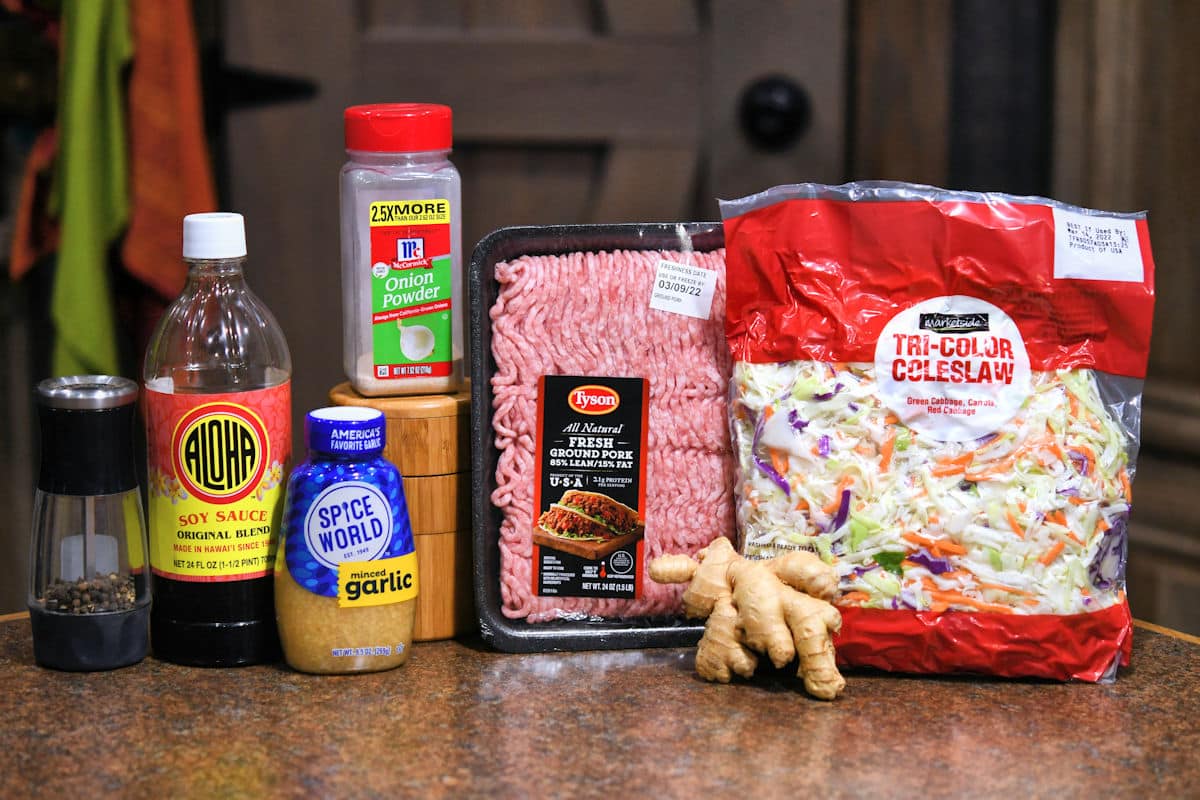 The key ingredients for pork egg rolls are, of course, pork and a cabbage vegetable mixture. These days, it's easy to find this Tri-Color Coleslaw Mix which has green cabbage, carrots and a little bit of red cabbage.
The Coleslaw Mix is really the best thing ever. Everything is chopped already so you simply need to add it without any preparation.
The really nice thing about buying it this way, though, is that you don't need to buy a big cabbage. It's easy enough to shred it through a food processor. But, you're going to end up with a lot left over, which isn't great for a small family like ours.
Tips On Using Fresh Ginger
The one thing that I really want you to consider is fresh ginger. Mom never tried fresh until just a few years ago. It was always the little spice container of ground powder.
The bad thing about fresh ginger is that it goes bad way before I can get it used up. I have a trick, though!
Freeze Whole Ginger So It Keeps Longer
When you buy fresh ginger, bring it home and wash it with a stiff brush. Let it dry overnight or 24 hours and put it in a freezer bag to store in the freezer. It will last about 6 months or more.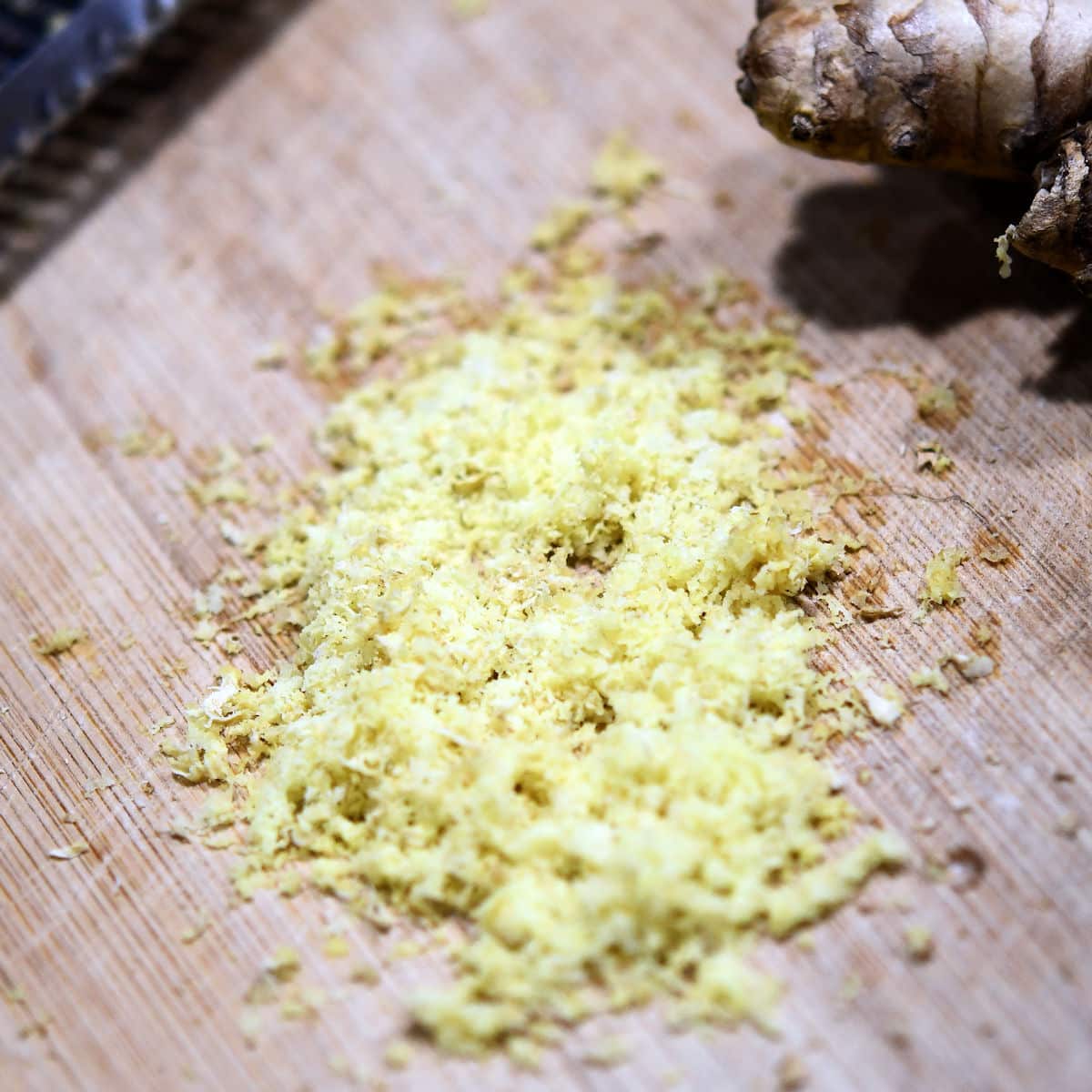 When you are ready to use the ginger, use a microplane to grate it. A microplane is a shredder with very fine openings. You can use it to zest lemons too.
Don't even worry about peeling the ginger root. The peel may need to be removed when you slice or mince it, but the microplane does quick work of that peel.
Grate the ginger while it's frozen. It will only take about 15 seconds to get what you need. Then, put it right back in the freezer.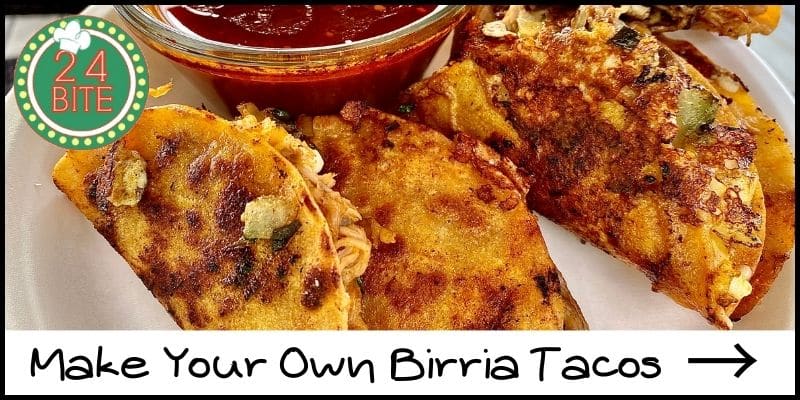 The taste of the ginger is so crucial to this Pork Egg Roll in a Bowl recipe. You may not realize that it's ginger that is giving you that distinctive egg roll flavor.
If you really love ginger, you can add more. If you are using ground ginger, you will only need ¼ to ½ teaspoon. For ease, I think you can also find a fresher type of ginger in a squeeze tube, in the produce section.
Frequently Asked Questions
Do you put eggs in pork egg roll in a bowl?
Egg rolls don't have eggs in them so egg roll in a bowl doesn't either. You could put it in there, if you wanted, of course. I think you may be thinking of fried rice, which does include egg.
Why is it called egg roll if there is no egg?
I had always thought there was egg in the dough to make the egg roll wrappers. On research, though, it looks like it was just a translation from a 1917 Chinese American Cookbook. Originally, there was an egg, but it evolved into the egg rolls that are more popular today.
Is This Gluten Free?
For the most part, everything you need to make this egg roll style dish is gluten free, except the soy sauce. Check the soy sauce for gluten before using. There are a few brands that have no gluten.
But, it is absolutely low carb! There are only 5g carbohydrates per serving.
More Recipes
Since you may be craving even more Chinese style recipes, try these: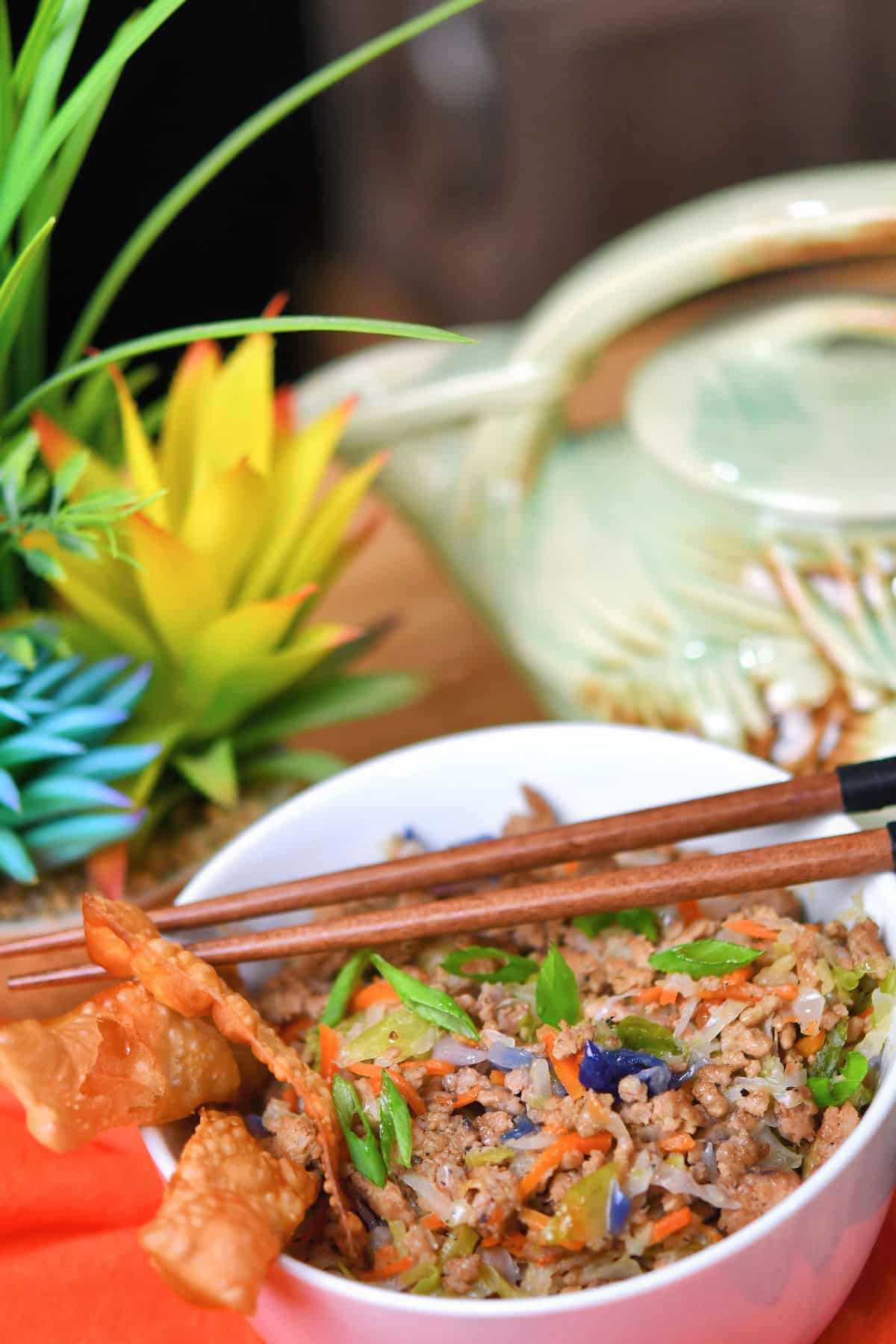 Recipe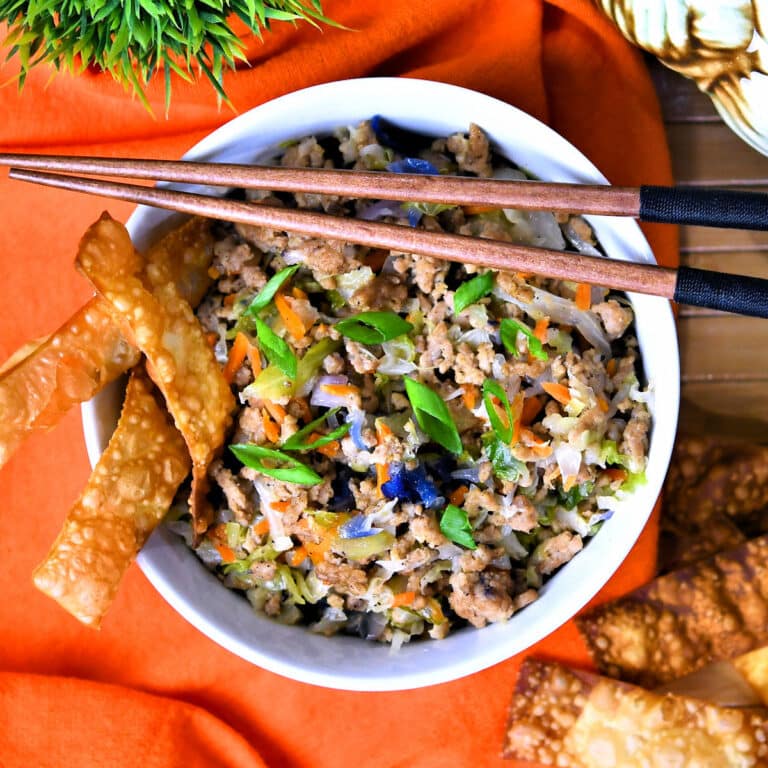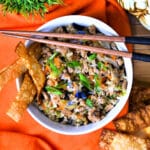 Pin Recipe Now
Pork Egg Roll in a Bowl
Tap to leave a star rating
Save or Print
This Pork Egg Roll in a Bowl recipe wins the internet today with only a few ingredients, quickly and easily made in one pan. A great family meal for even the busiest nights of the week.

For more information, be sure to check the recipe details in the attached 24Bite® post.
Ingredients
1.5

pound

Ground Pork

7.5

cups

Coleslaw Mix

1

tablespoon

Ginger

,

fresh, finely grated with microplane

½

tablespoon

Garlic

,

minced

1

teaspoon

Onion Powder

¼

cup

Soy Sauce

Salt and Pepper

,

to taste, optional
Instructions
Place pork in a 4-quart Dutch oven on medium heat, break apart and continue heating until cooked through, about 6 or 7 minutes.

While pork is cooking, measure and prep the remaining ingredients.

Add remaining ingredients (except salt and pepper) to cooked pork and stir to combine. Continue heating about 8-10 minutes until slaw is wilted but still a little crisp. You can continue cooking, if you prefer a softer cabbage.

Add salt and pepper to taste, if desired.
Note: If there is a video, it will not display while there is an adblocker.
Notes
Makes about 8-10 2-cup servings.
If you like, you can deep fry (or air fry) wonton strips to serve on the side. 
Garnish with red chili sauce or sriracha sauce, which is a nice spicy complement to the other flavors in this dish.
Nutrition Facts
Pork Egg Roll in a Bowl
Amount Per Serving
Calories 247
Calories from Fat 162
% Daily Value*
Fat 18g28%
Sodium 465mg20%
Carbohydrates 5g2%
Protein 16g32%
* Percent Daily Values are based on a 2000 calorie diet.
______________________
Percent Daily Values are based on a 2000 calorie diet. All amounts are estimates and 24Bite® takes no responsibility for actual figures since calculations vary by packaging and supplier. Please calculate the amounts yourself based on package labeling if you have specific dietary requirements. 24Bite®, Kim Guzman or Christian Guzman shall not be liable for adverse reactions or any other outcome resulting from the use of recipes or recommendations on this website or actions you take as a result.
© 2019-2023 Kim Guzman and Christian Guzman. All rights reserved. Subscribe to 24Bite email newsletters.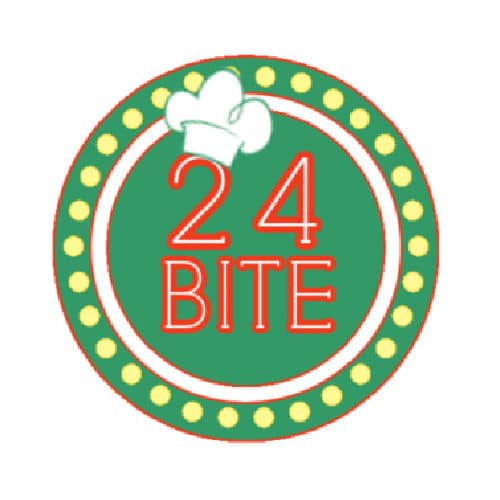 Twitter | Facebook | Pinterest