Try this easy jalapeno ketchup recipe for your next cookout. Great for fries, burgers and more. It's a great use of your jalapeno harvest.
Making your own ketchup is fun. You'll never want to go back to store bought ketchup. Add a little (or a lot!) of jalapeno to suit your taste.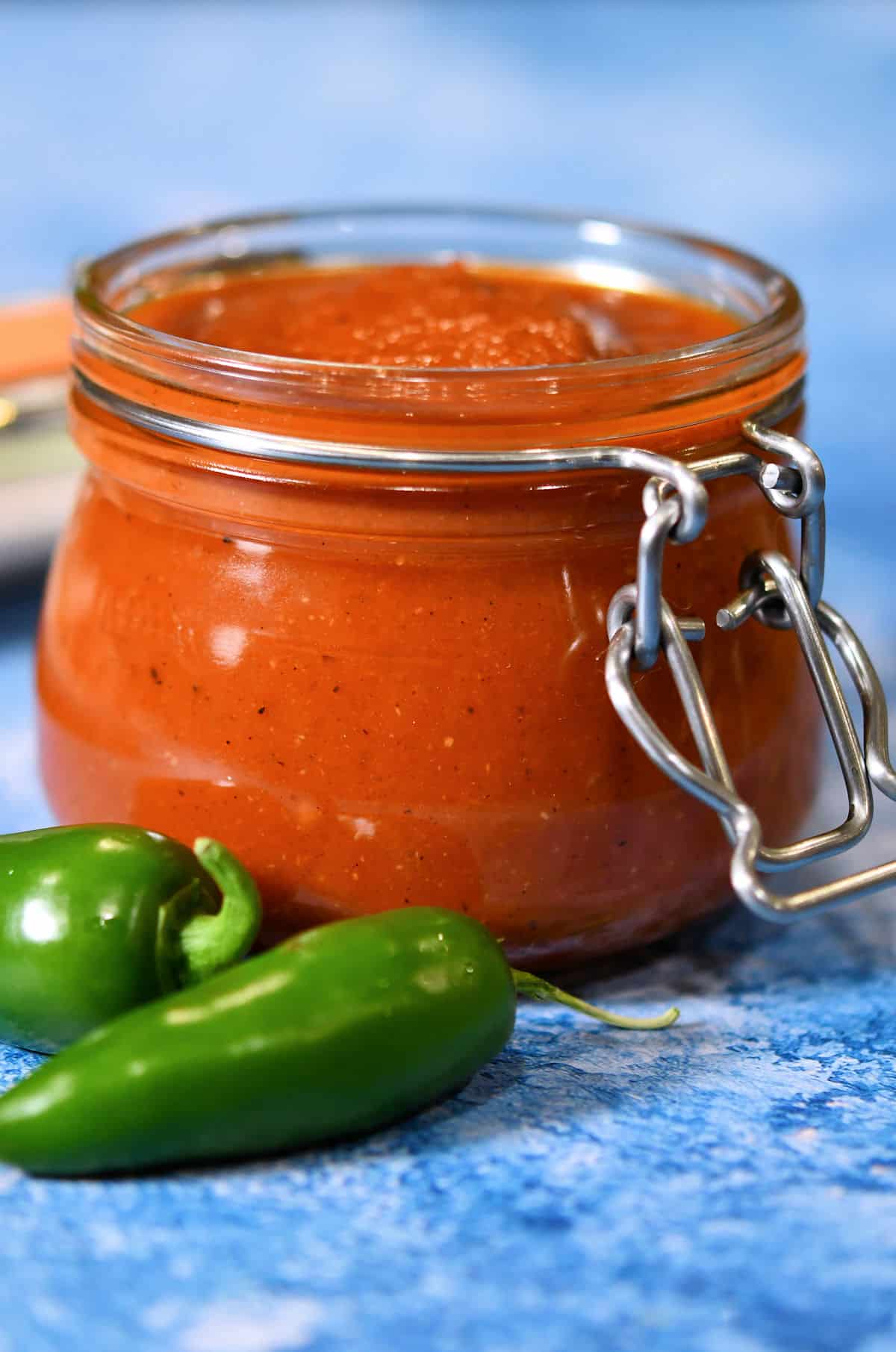 Feel free to use different peppers, if you have some from farmer's market or you own garden. Experiment and you'll find the perfect combination.
Ingredients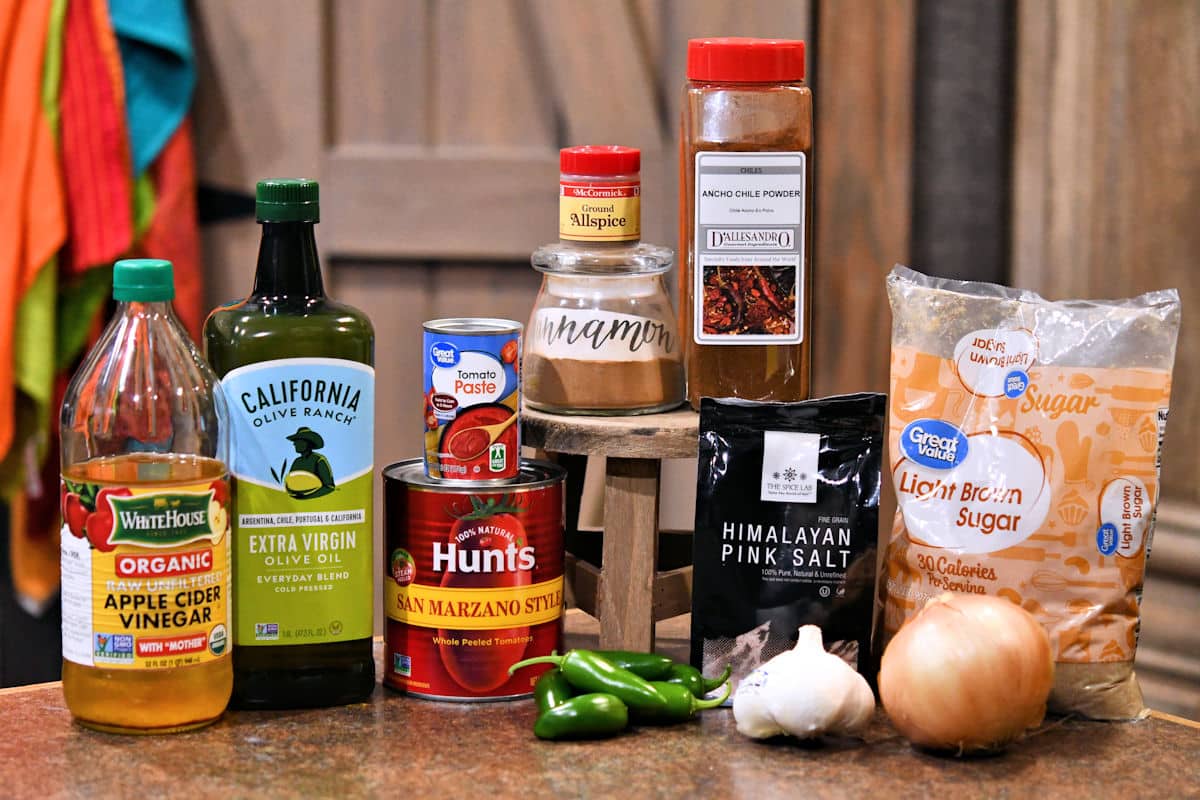 Ketchup, of course, has primarily vegetables. In this case, canned tomatoes, onion, garlic and jalapenos.
The secondary ingredients are the seasonings. It's what makes ketchup…. well, ketchup.
Choose Your Pepper
I see Anaheim peppers frequently at the store. They're quite mild. Jalapeno is a little more hot. Serrano and Habanero are popular for an extra spicy alternative.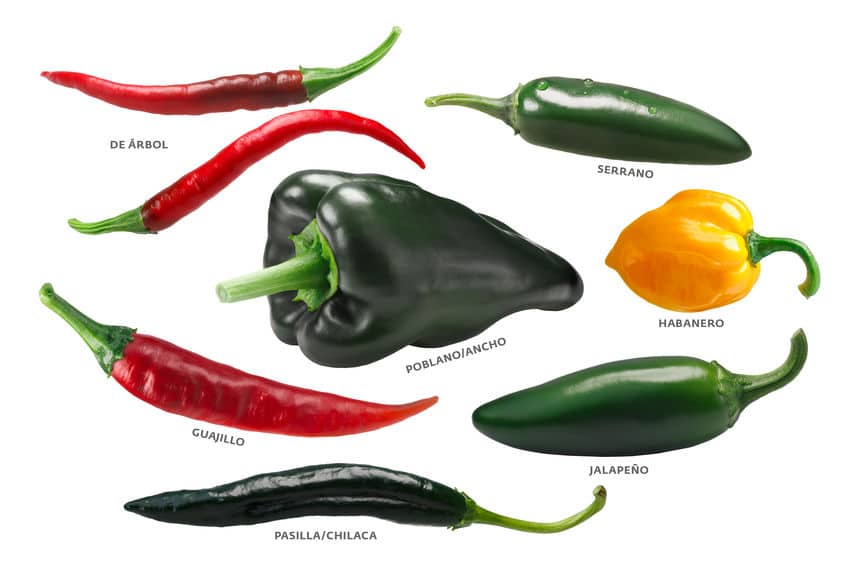 For this milder homemade jalapeno ketchup recipe, I prefer jalapeño with seeds removed because it adds the flavor but not the heat. It's all up to you.
Picking the Right Jalapeno for You
Be aware that jalapenos, like all peppers, are on a scale. Some are more spicy than others.
You can adapt this for a plain homemade ketchup recipe as well. If you don't want it to be spicy at all, add sweet bell pepper instead.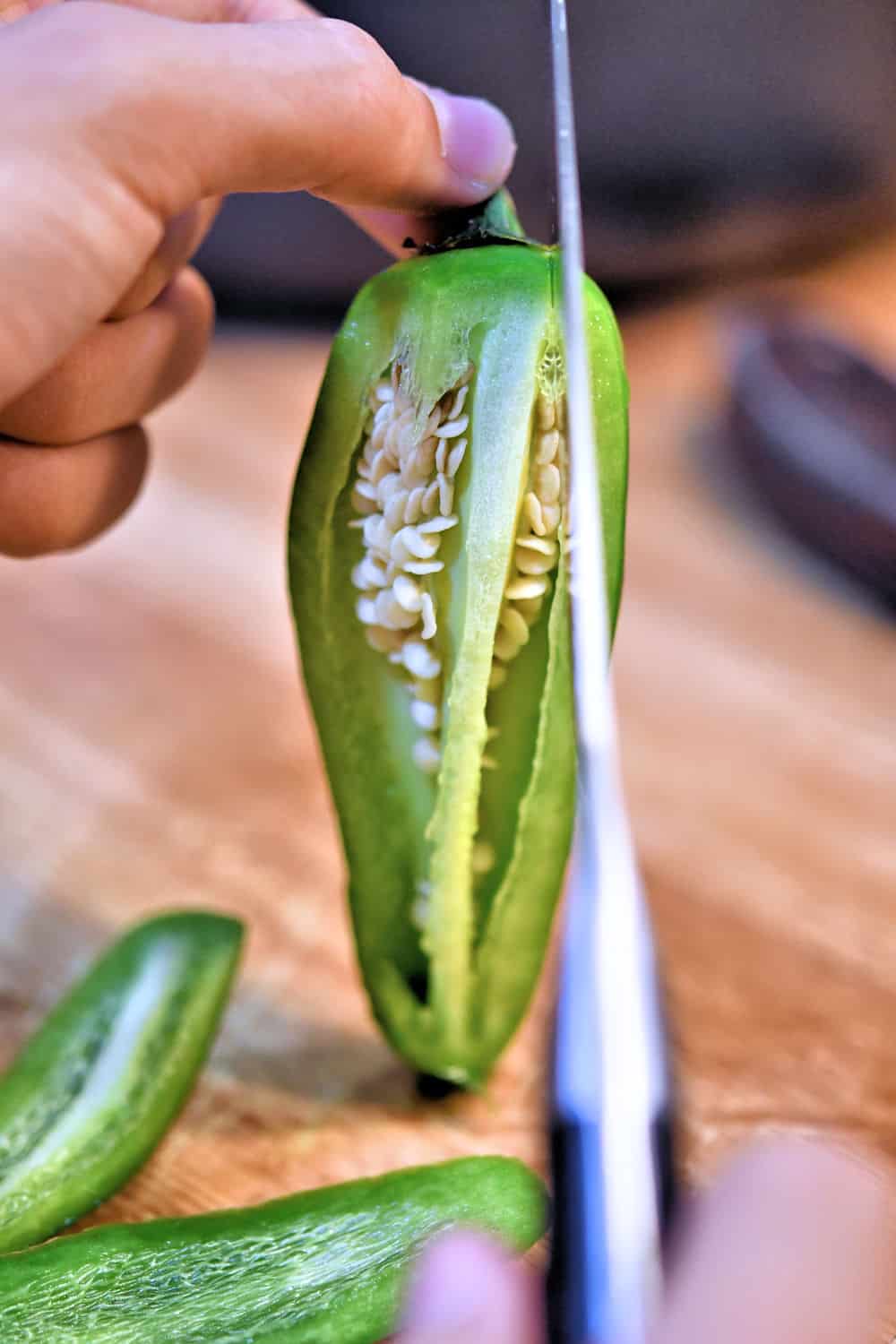 If you don't have fresh peppers available, try it with a little can of jalapeños or Hatch green chiles. I've noticed that the canned jalapeno chiles are quite a bit more spicy than fresh, though.
Try a Variety of Chiles
You can get creative and try a variety of chiles. My favorite is chipotle, which is a ripe, smoked jalapeno. It's fairly spicy, though. Ancho is a smoked poblano so that would give the smoky taste without the spicy heat.
Visit my Scoville Heat Scale to help pick your chiles based on the numbers instead of the shape and color, which can be really, REALLY deceiving.
What is Ceylon Cinnamon?
I know that you've known the cinnamon on the grocery shelf to be cinnamon for your entire life. But, it's probably cassia, which isn't cinnamon at all.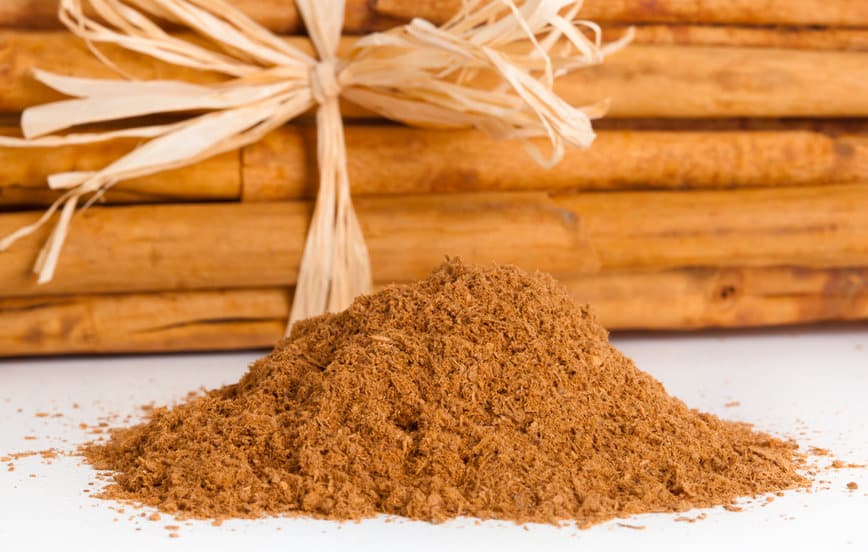 My mom always uses Ceylon Cinnamon. It's been this way my entire life. We never use cassia, but I think you could substitute it, if you prefer.
She tells everyone that, if you ever try *real* cinnamon, you will never go back to cassia.
It's not something that can be purchased in the stores around here. You may need to buy it online only.
Read more at Ceylon vs. Cassia: Not all cinnamon is created equal.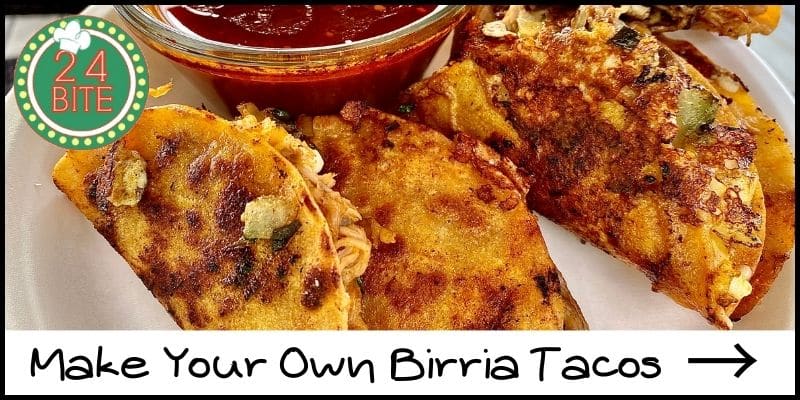 Can you can Jalapeno Ketchup?
Should you decide to double this recipe, be sure to use a larger pan, more like the Dutch oven size.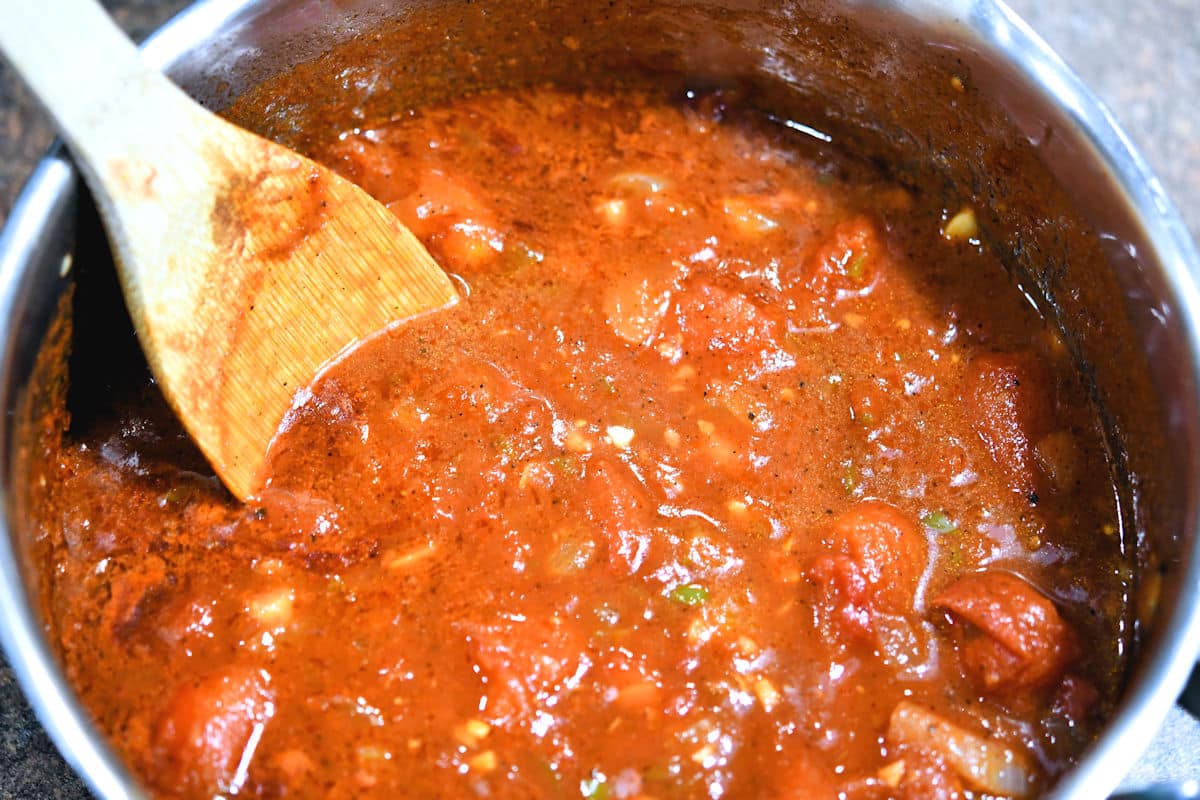 Mom will sometimes can this ketchup if she doubles it, or even triples it. Canning three cups of homemade ketchup isn't usually necessary around here. I can eat that fast enough, all by myself!
How to Serve
Naturally, you're going to want to have this on all your French fries. Try it instead of cocktail sauce for your shrimp or seafood.
Try dipping your Bacon Wrapped Chicken Strips in it. Yum!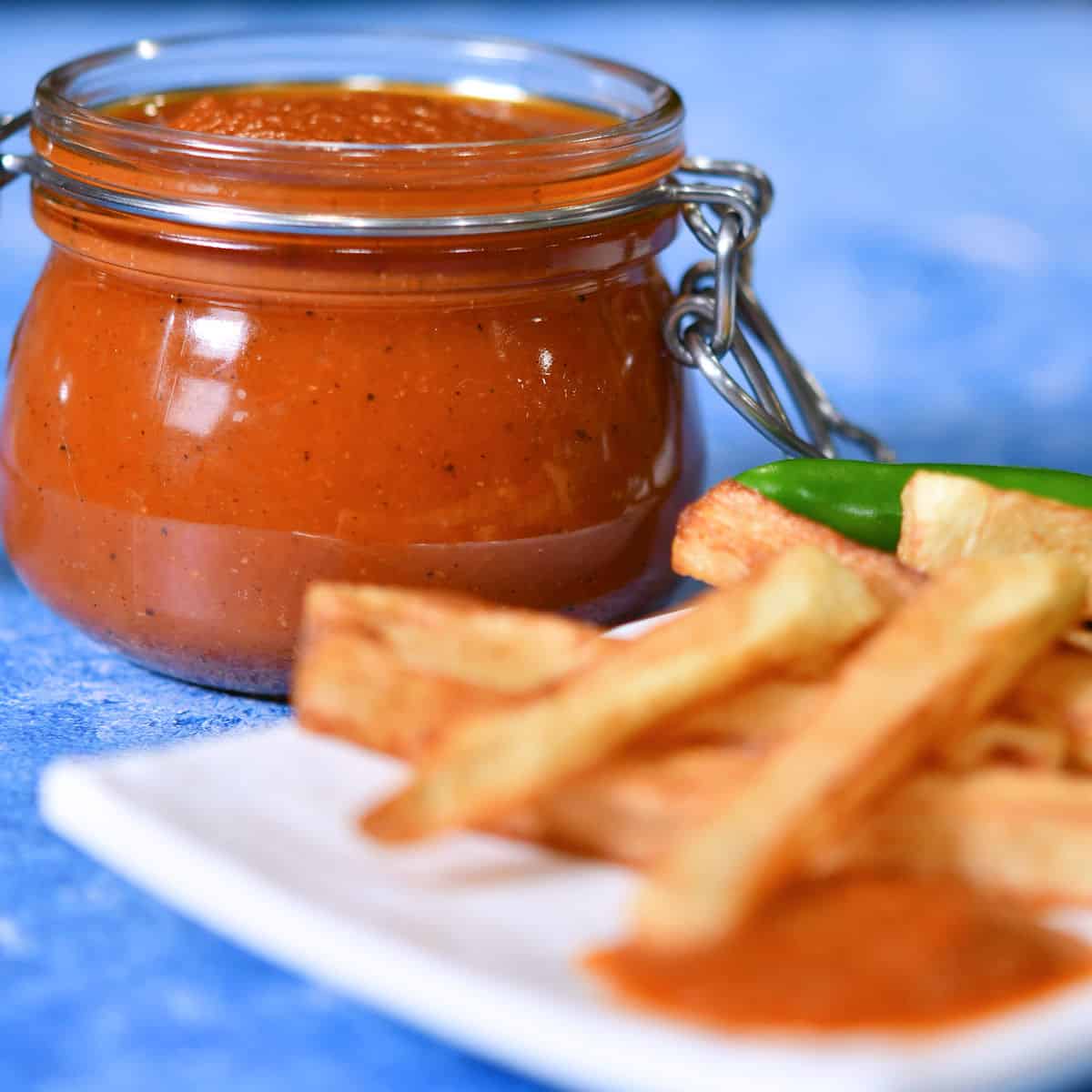 Recipe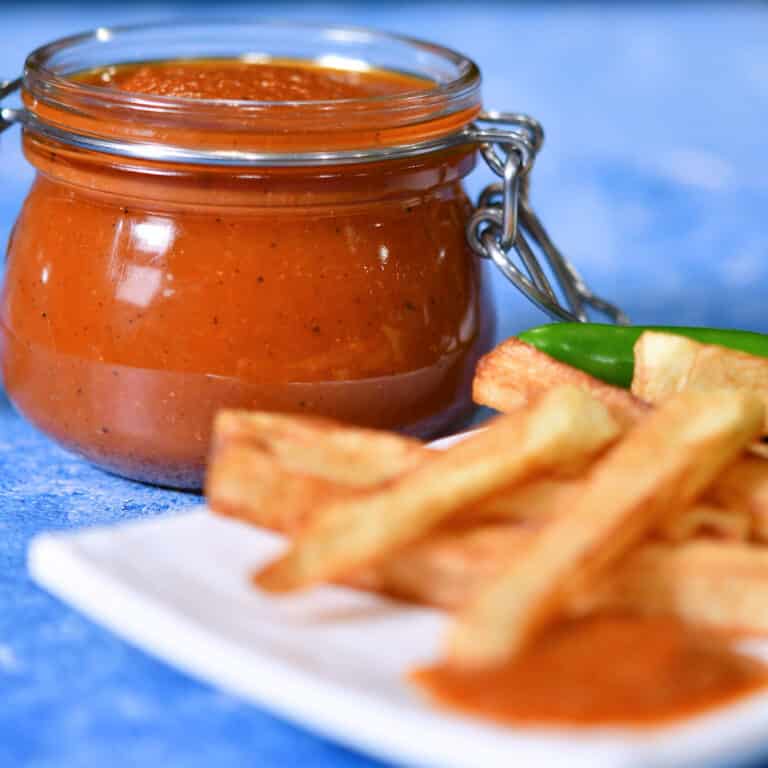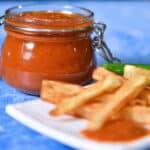 Pin Recipe Now
Jalapeno Ketchup Recipe Mild or Spicy (+video)
Tap to leave a star rating
Save or Print
Try this easy jalapeno ketchup recipe for your next cookout. Great for fries, burgers and more. It's a great use of your jalapeno harvest.

For more information, be sure to check the recipe details in the attached 24Bite® post.
Ingredients
1

medium

Onion

,

chopped

4

Jalapeño Chiles

,

seeded, membranes removed and chopped

5

Garlic Cloves

,

minced

2

tablespoons

Olive Oil

1

28 ounce can

Whole Canned Tomatoes

3

ounces

Tomato Paste

½

teaspoon

Ground Cinnamon

½

teaspoon

Ground Allspice

½

teaspoon

Ground Ancho Pepper

1

teaspoon

Salt

¼

cup

Brown Sugar

,

packed

¼

cup

Apple Cider Vinegar

Jalapeno Chile Powder

,

optional, see Notes
Instructions
Chop onion and jalapeño. Mince garlic.

In large saucepan, on medium heat, saute onion, jalapeño and garlic in olive oil until soft, about 8 or 9 minutes.

Using fork, break apart tomatoes in the can.

Add tomatoes, paste, spices, brown sugar and vinegar to the onion mixture in the saucepan. Stir well. Continue to heat until brown sugar is dissolved and everything is melded together, about 10 or 15 minutes.

Remove from heat and cool for 15 or 20 minutes.

Using electric blender, blend one cup of mixture at a time until completely smooth.

Return to same saucepan and cook on low heat until thickened, stirring occasionally to ensure it doesn't stick to the bottom. About 20-45 minutes. It varies by type of tomato and desired consistency.

Makes about 3 cups. Allow to cool before storing in the refrigerator.
Note: If there is a video, it will not display while there is an adblocker.
Notes
Note about the spicy heat. Jalapenos vary in spicy heat. Removing the seeds and membranes will remove almost all the heat. Leaving the membranes will retain the spicy heat.
If you're unsure about it. Go ahead and make your ketchup mild then add extra jalapeno powder, a little at a time until you get your desired heat. It's always best to have too little than too much. 
Use serrano, chipotle or habanero for more heat.
If you don't have fresh jalapenos, you can use canned diced jalapenos.
Nutrition Facts
Jalapeno Ketchup Recipe Mild or Spicy (+video)
Amount Per Serving
Calories 13
Calories from Fat 9
% Daily Value*
Fat 1g2%
Sodium 63mg3%
Carbohydrates 2g1%
Protein 1g2%
* Percent Daily Values are based on a 2000 calorie diet.
______________________
Percent Daily Values are based on a 2000 calorie diet. All amounts are estimates and 24Bite® takes no responsibility for actual figures since calculations vary by packaging and supplier. Please calculate the amounts yourself based on package labeling if you have specific dietary requirements. 24Bite®, Kim Guzman or Christian Guzman shall not be liable for adverse reactions or any other outcome resulting from the use of recipes or recommendations on this website or actions you take as a result.
© 2019-2023 Kim Guzman and Christian Guzman. All rights reserved. Subscribe to 24Bite email newsletters.
Follow 24Bite: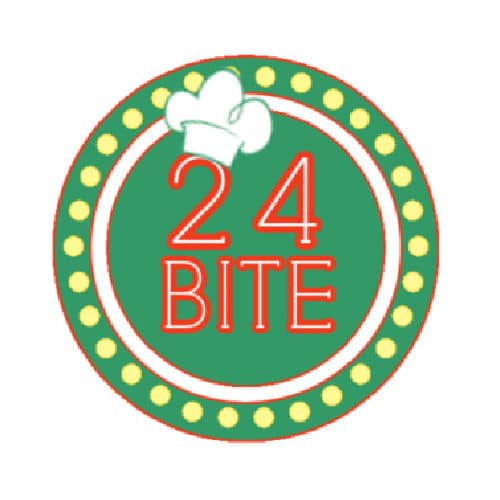 Twitter | Facebook | Pinterest