This Spaghetti Meat Sauce is made quickly and easily using canned tomatoes for a thick, hearty red gravy perfect for any pasta, ravioli, lasagna or open faced sandwich.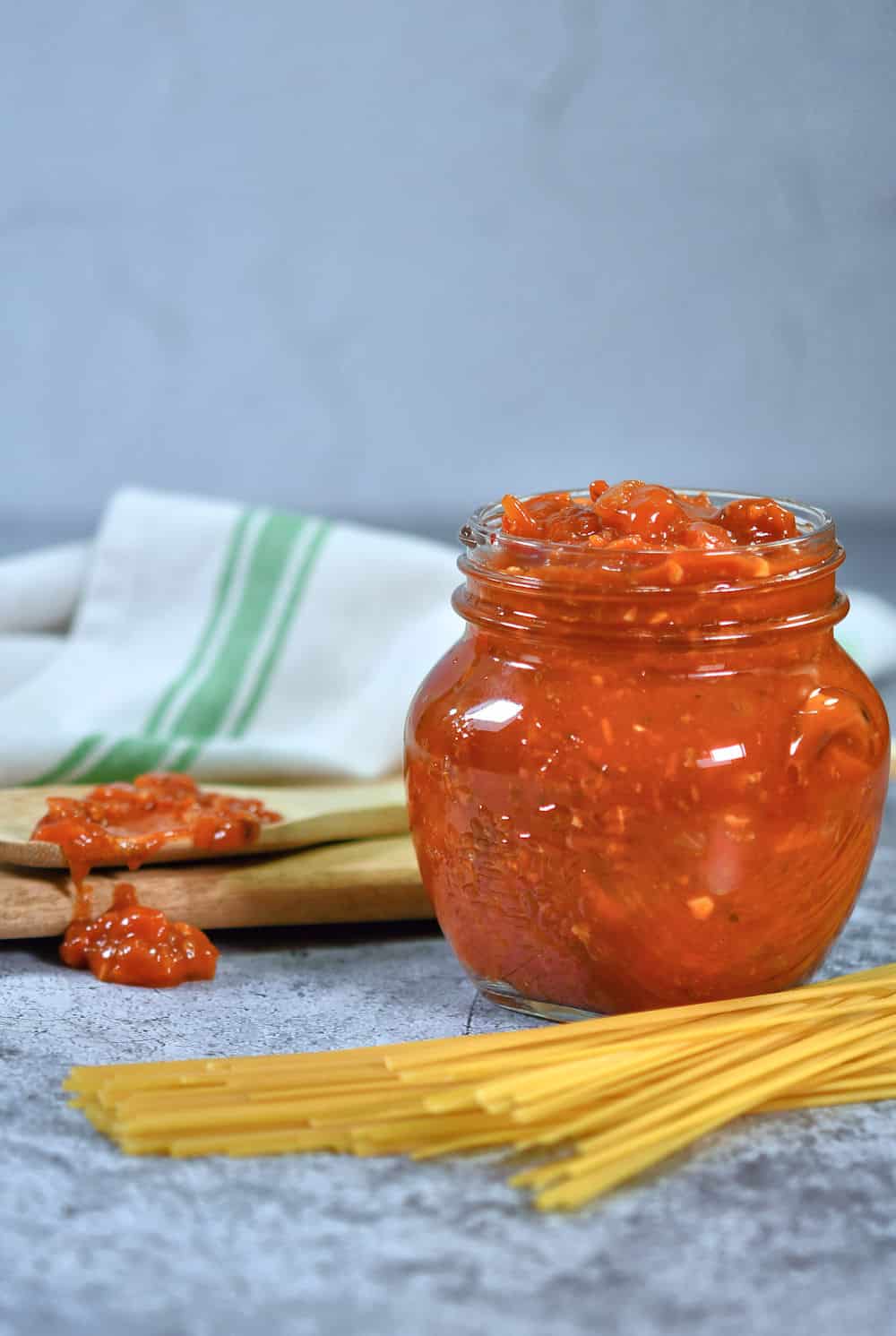 Call this easy homemade meat sauce or red sauce or even red gravy. Whatever you call it, you'll be using this easy meat sauce in so many dishes. You'll never need to buy a jar of ready-made sauce again.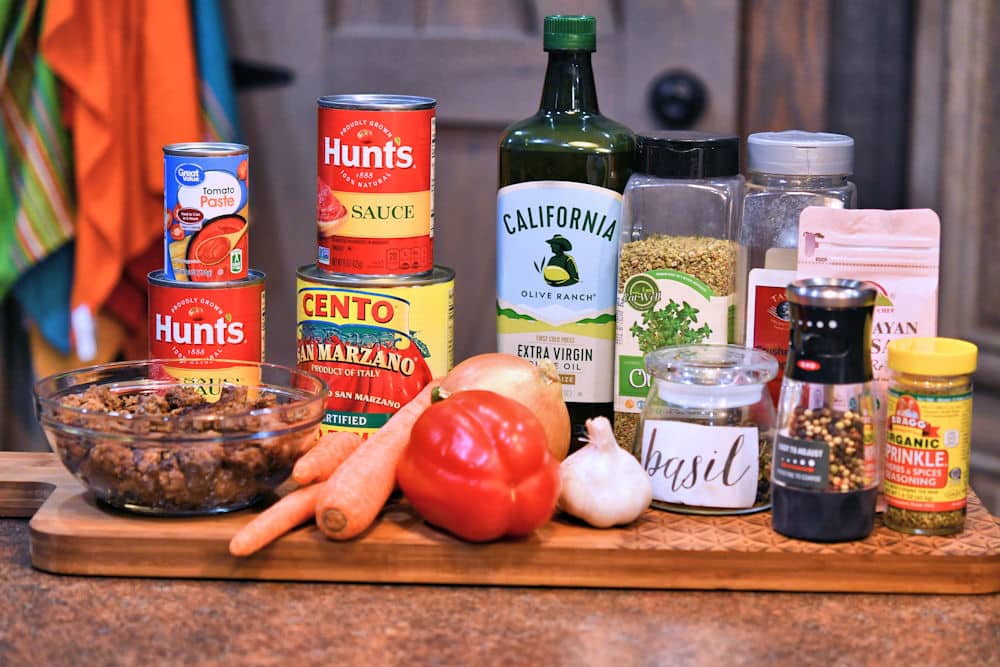 Making Spaghetti Sauce from Scratch
When you make this meat sauce, you'll have deliciously wonderful quick and easy sauce that I don't mind telling you, can be eaten all by itself right out of a jar with a spoon. This is the true taste test of just how incredible it will be when tossed with your favorite pasta and sprinkled with cheese!
Ground Beef
When you fry up your ground beef, it's going to be chunky. I don't care how hard I try, I still get big chunks of ground beef.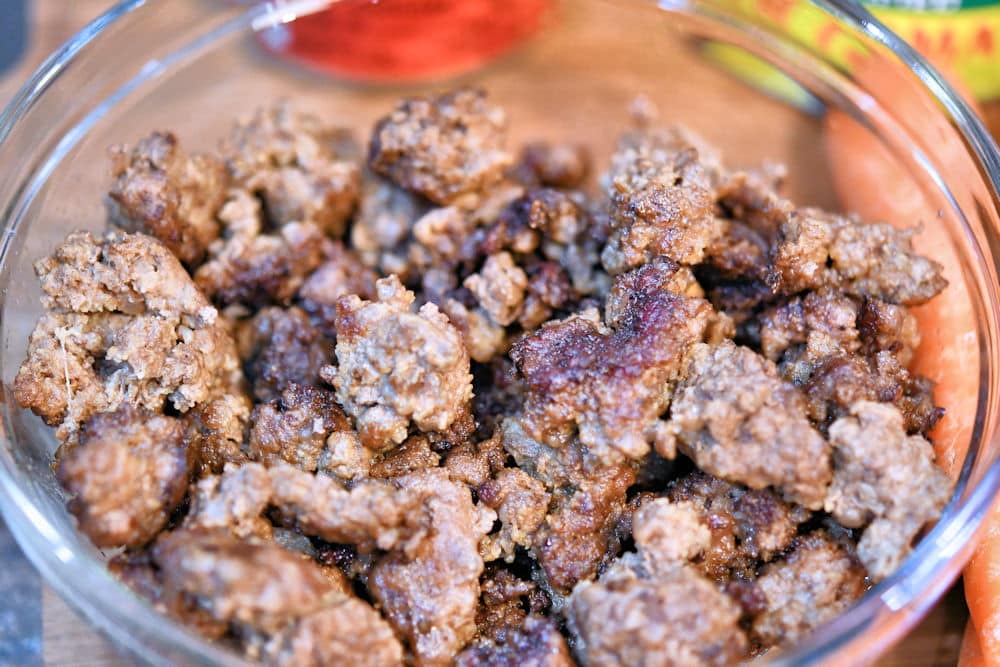 For all my recipes, after frying, I chop up the cooked ground beef. This makes it so you're able to spread it throughout the sauce to make a truly meaty sauce.
I've got nothing against big chunks of meat covered in a delicious tomato sauce, but that's not what I wanted here.
Using Canned Tomatoes
When you're spending a lot of days, weeks and months at home, sheltering in place, you may not be able to go out and get fresh tomatoes. Here's your chance to use up some of those canned tomatoes in your pantry.
I've used a large can of whole, peeled tomatoes because these San Marzano canned tomatoes are really the best. Since they're whole, I gave them a chop first. You can use canned chopped tomatoes, if you prefer.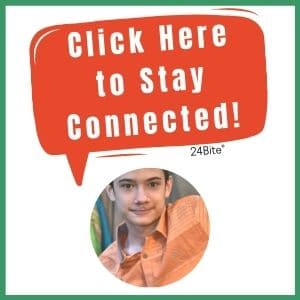 No Refined Sugar Added
I have used carrots to sweeten this sauce. Tomatoes are acidic and can be a little sour sometimes. Adding something sweet, even a little bit, helps with this acidity.
Make sure to grate or shred the carrots. You will need small pieces so the carrots will cook more quickly.
This time, I decided to do something different because it takes so long to shred carrots. It's also far too easy to shred your knuckles accidentally.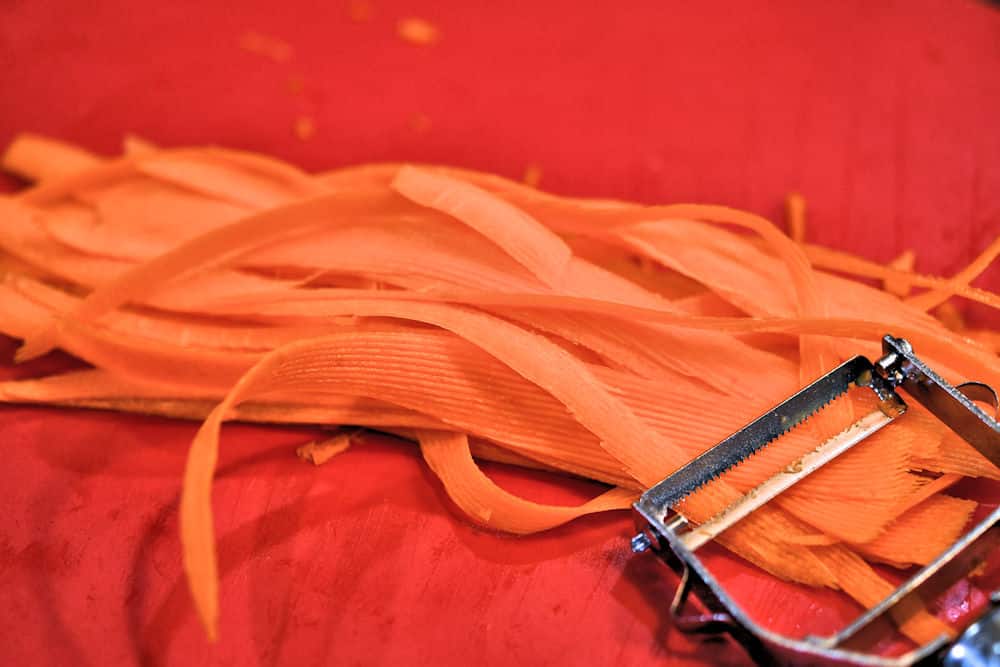 After peeling the carrots, I decided to keep on peeling until I had all these thin strips of carrot.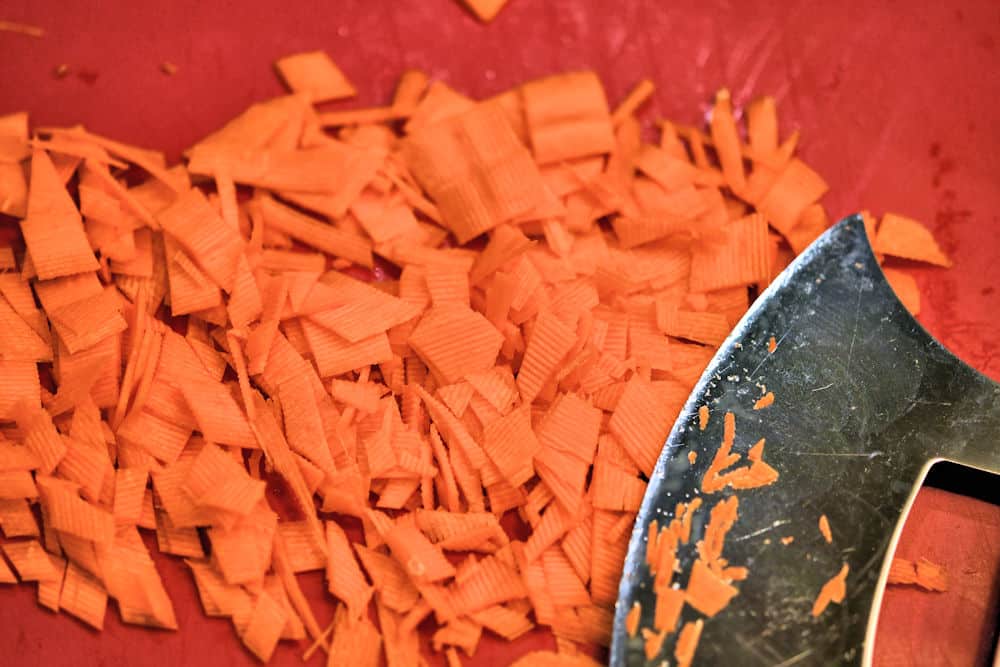 Then, I chopped them all with the ulu. I couldn't believe how much quicker and no danger of skinned knuckles!
Should You Add Bay Leaf?
Bay leaf can be used to enhance the flavor of many dishes, including this one, if you like. When adding a dry bay leaf or two, add an additional ½ cup water to make sure you have enough water. Remove the bay leaf before serving.
How Long Will This Sauce Last in the Refrigerator?
This meat sauce will only last 3-4 days in the refrigerator so you'll want to make sure to eat it quickly or freeze it. It can last up to about six months in the freezer.
Can You Can Spaghetti Sauce for Shelf Stability?
Yes! Spaghetti meat sauce can be canned in a pressure canner. You will need to hot pack it in clean, sterilized jars. This recipe will make around five pints or two quarts.
The National Center for Home Food Preservation has more information on canning spaghetti sauce with meat. Just follow the time and pressure levels for your canner and altitude.
Try these Gluten Free Baked Meatballs for another tasty ground beef recipe.
Recipe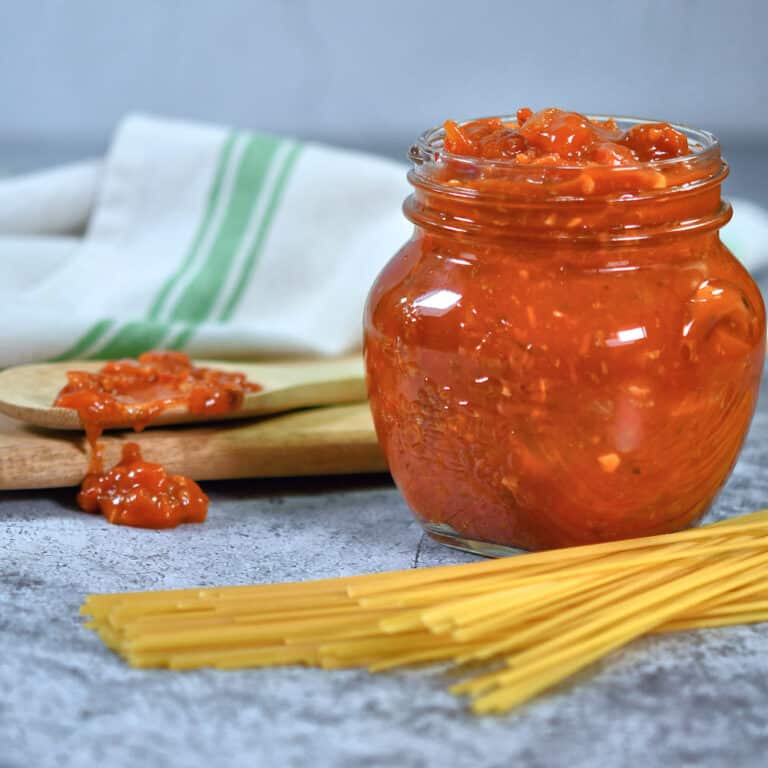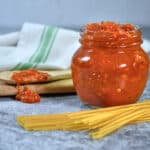 Pin Recipe Now
Easy Homemade Meat Sauce Recipe
Servings:
16
½ cup servings
Print Recipe
This Spaghetti Meat Sauce is made quickly using canned tomatoes for a thick, hearty red gravy perfect for any pasta, ravioli, lasagna or open faced sandwich.
For more information, be sure to check the recipe details in the attached 24Bite® post.
Ingredients
1

pound

Ground Beef

1

Onion

,

chopped

1

Red Bell Pepper

,

chopped

6

Garlic Cloves

,

minced

3

Carrots

,

peeled, grated or shredded

2

tablespoons

Olive Oil

28

ounce

Whole Peeled Tomatoes

,

reserve liquid, chop tomatoes loosely

30

ounce

Tomato Sauce

6

ounce

Tomato Paste

1

teaspoon

Oregano

1

teaspoon

Basil

1

teaspoon

Braggs Herbs and Seasonings

,

or other Italian Seasoning

1

teaspoon

Kosher Salt

1

teaspoon

Ground Black Pepper

½

teaspoon

Red Pepper Flakes

½

cup

Water
Instructions
In a large pot, on medium heat, cook ground beef until no longer pink, about 15 minutes. with slotted spoon, remove to a bowl to cool.

While ground beef is cooking, chop onions and bell pepper. Mince garlic. Peel and shred carrots.

Add olive oil to same pan, if there isn't enough fat from the ground beef. Cook the vegetables on medium heat until fragrant, about 5-8 minutes.

Once cool, chop the cooked ground beef into smaller pieces.

Add tomatoes, reserved liquid, tomato sauce, tomato paste, chopped ground beef and the remaining ingredients to same pan and stir.

Heat until slow boil then turn to low and simmer for 30 minutes to an hour, until thickened. Time will vary depending on the thickness desired and the amount of water in the tomatoes.

Makes 2 quarts, or 16 ½ cup servings. Toss with any pasta you like or use it for stuffed shells or lasagna.
Nutrition Facts
Easy Homemade Meat Sauce Recipe
Amount Per Serving
Calories 130
Calories from Fat 72
% Daily Value*
Fat 8g12%
Sodium 608mg26%
Carbohydrates 10g3%
Protein 7g14%
* Percent Daily Values are based on a 2000 calorie diet.
______________________
Percent Daily Values are based on a 2000 calorie diet. All amounts are estimates and 24Bite® takes no responsibility for actual figures since calculations vary by packaging and supplier. Please calculate the amounts yourself based on package labeling if you have specific dietary requirements. 24Bite®, Kim Guzman or Christian Guzman shall not be liable for adverse reactions or any other outcome resulting from the use of recipes or recommendations on this website or actions you take as a result.
© 2019-2021 Kim Guzman and Christian Guzman. All rights reserved. Subscribe to 24Bite email newsletters.
Follow 24Bite: