Don't miss these Salsa Chicken Enchiladas for your next Tex Mex crave. So easy to throw together for your next family meal.
Busy families will love skipping the vegetable chopping by using ready-made salsa.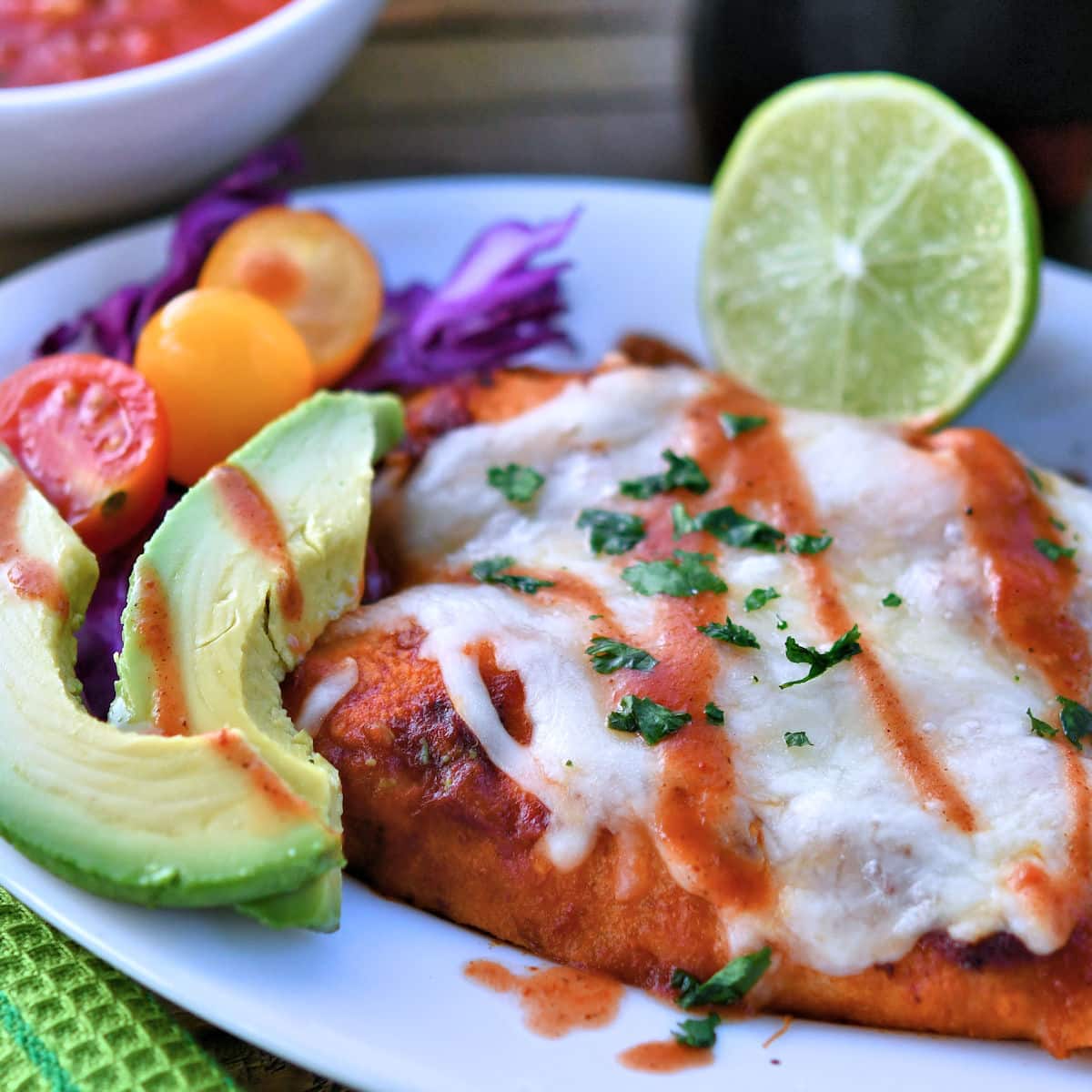 Ingredients
I've kept this one simple. There are only a few ingredients and everything comes together quickly.
Using pre-made salsa means that you'll not need to do a lot of chopping that usually goes along with making homemade enchiladas. The vegetables don't require any prior cooking. It's such a time saver.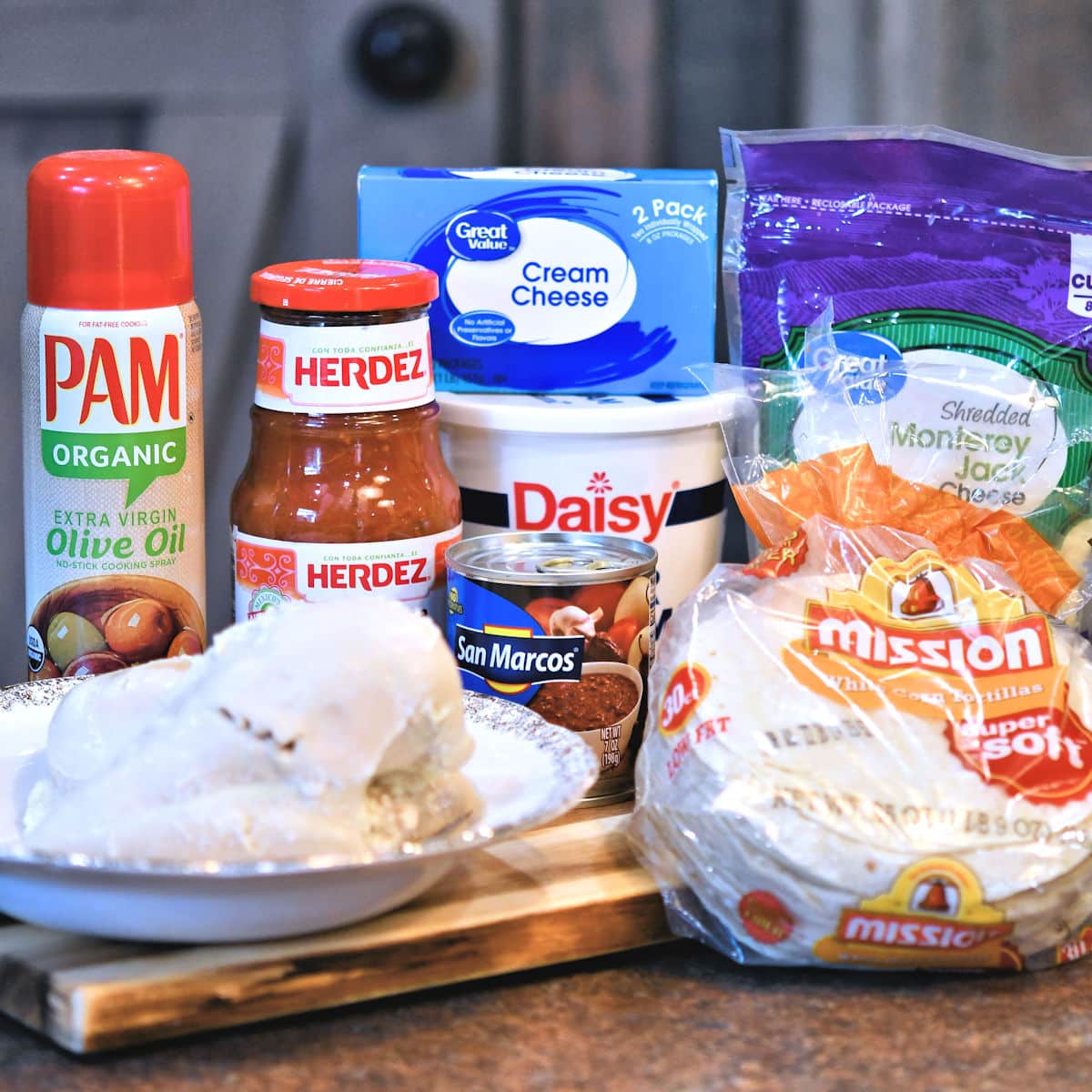 I started off with two large boneless skinless chicken breasts that we had already boiled. We bought a big package of chicken breasts and, rather than freeze them individually, we decided to boil them and use them in recipes right away.
Why Salsa Chicken Enchiladas?
The key reason for making salsa chicken is the use of ready-made salsa. Think about it. All the tomatoes, onions and peppers are already chopped up and cooked. You just need to mix it in. Perfect for any meal of the week.
For the sauces, I've used Herdez Mild Salsa Casera and San Marcos Chipotle Salsa. Both of these were readily available for us.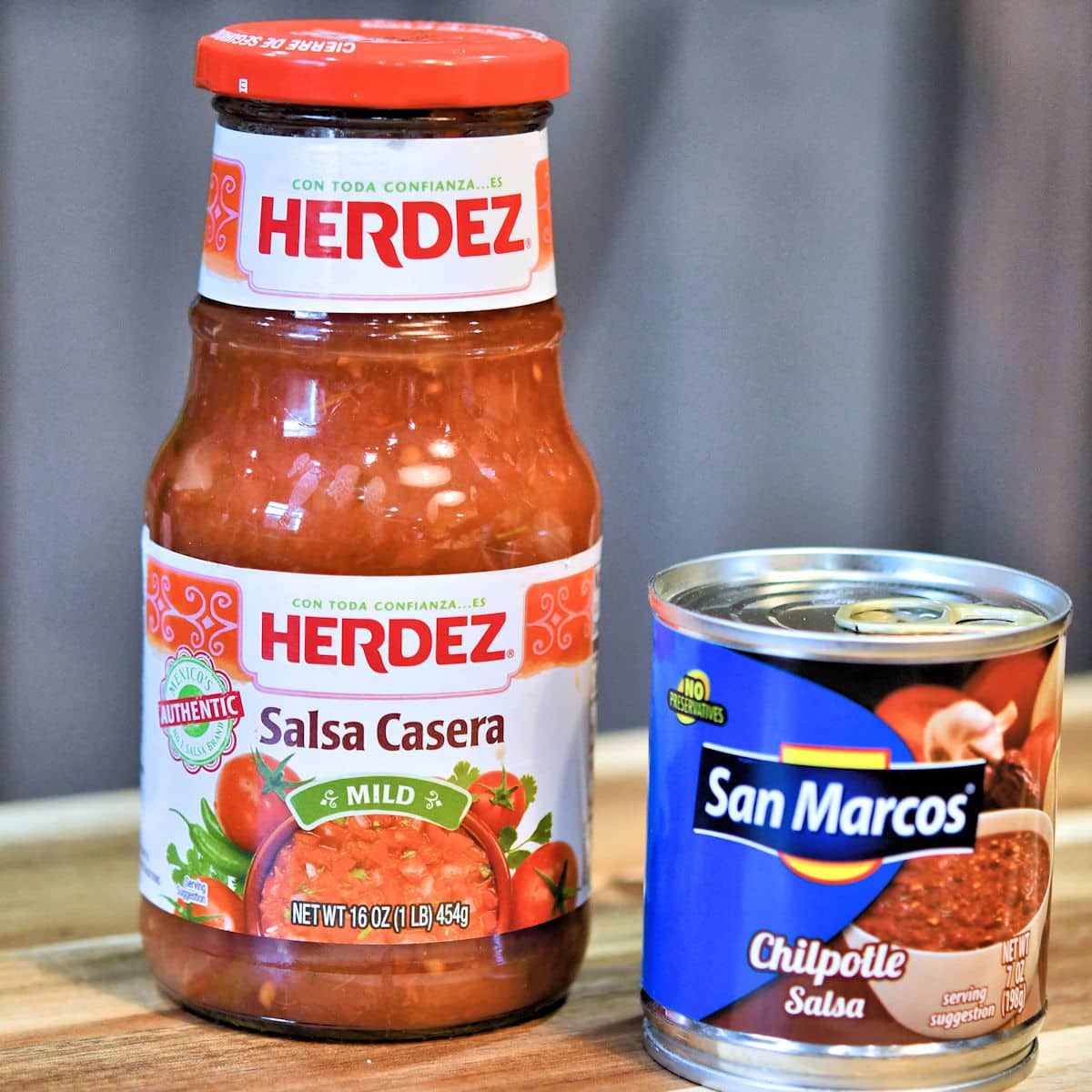 The Herdez Salsa is like any other sort of salsa so you can substitute your favorite. It looks a lot like Pace salsa.
The Chipotle salsa is more of a smooth sauce. ("Chilpotle" isn't the correct spelling, but this spelling could be necessary when trying to find the sauce.) You can substitute taco or enchilada sauce, if you're unable to find chipotle sauce.
Using Chipotle Sauce
Be aware that, since it has chipotle, it has a really nice smoky flavor that you won't get with regular taco sauce. Try to find the chipotle sauce, if you can. The addition of the smoky flavor is incredible.
You may also find "chipotle in adobo." It's okay to substitute here, but you'll need to chop it up well because it's not a smooth sauce.
Make Your Own Chipotle Chiles
I found a fun YouTube video about How to Make Chipotle. I'll be checking more into this later. It's especially useful if you end up with a lot of jalapeños from the garden or Farmers Market.
Why Do My Tortillas Fall Apart?
You may ask "Why do my tortillas fall apart?" Corn tortillas are quite dry when you purchase them in a bag at the grocery store. There's no telling how long it took to get them from the commerical oven to your home.
I've tried several methods of softening corn tortillas. When making enchiladas, I prefer to heat them in hot oil before rolling them.
Heating them in vegetable oil, about 1 to 1-½ minutes on each side makes them soft enough to go right into the enchilada pan, ready for filling.
Frying in oil tastes great of course but, I wanted to see whether I could achieve the same result with a lower calorie option.
Lower Calorie Option
For these enchiladas, I heated them in a non-stick skillet for 1 to 1-½ minutes for each side. The difference from the first option is that I didn't add the oil.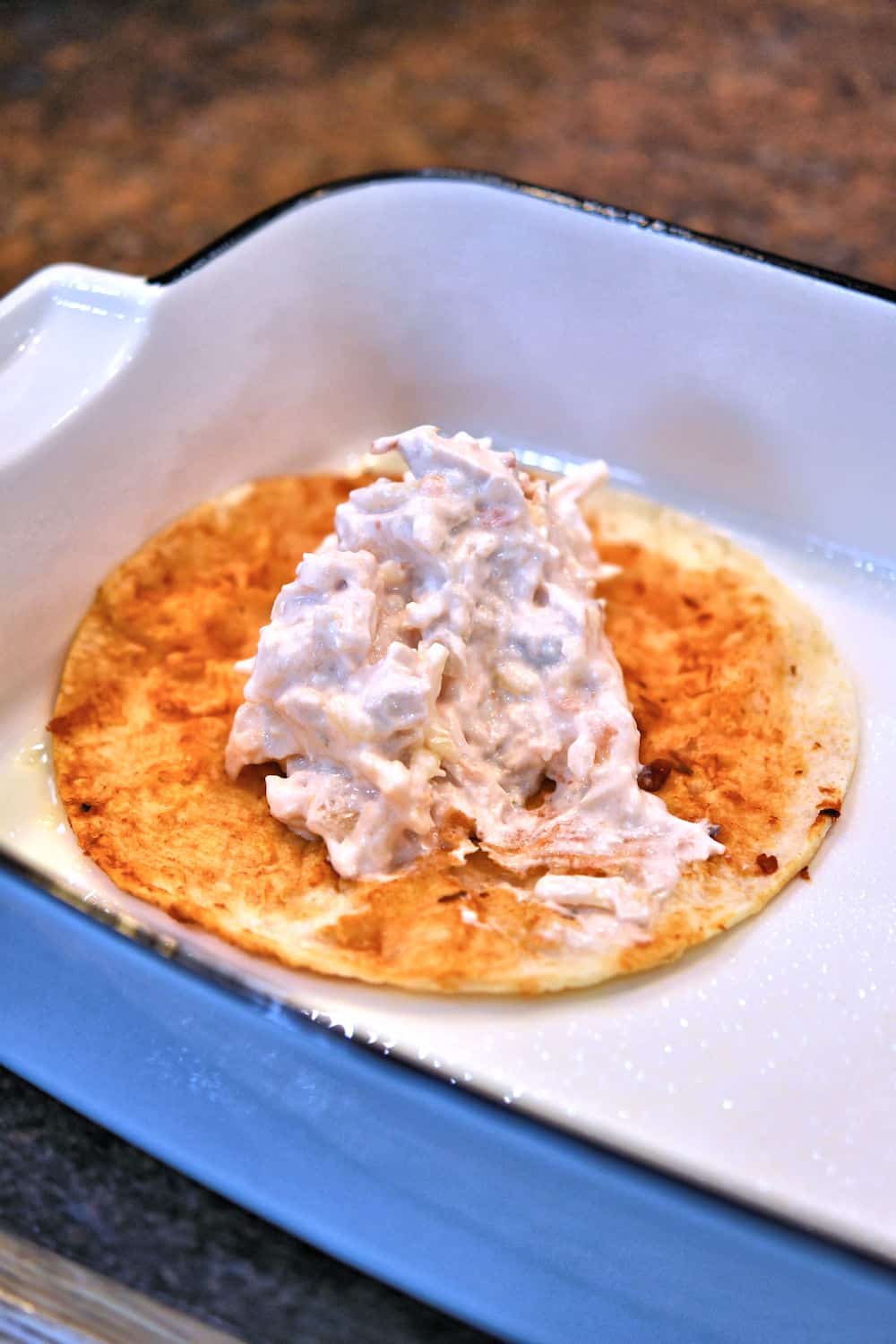 It worked out well and softened the tortillas perfectly. I brushed some chipotle sauce on both sides to make sure that they were lightly coated with the smoky chipotle. It adds such a rich, unmistakable flavor!
Using this method, the tortillas are heated and roll easily without breaking. My favorite is still going to be frying in oil, though.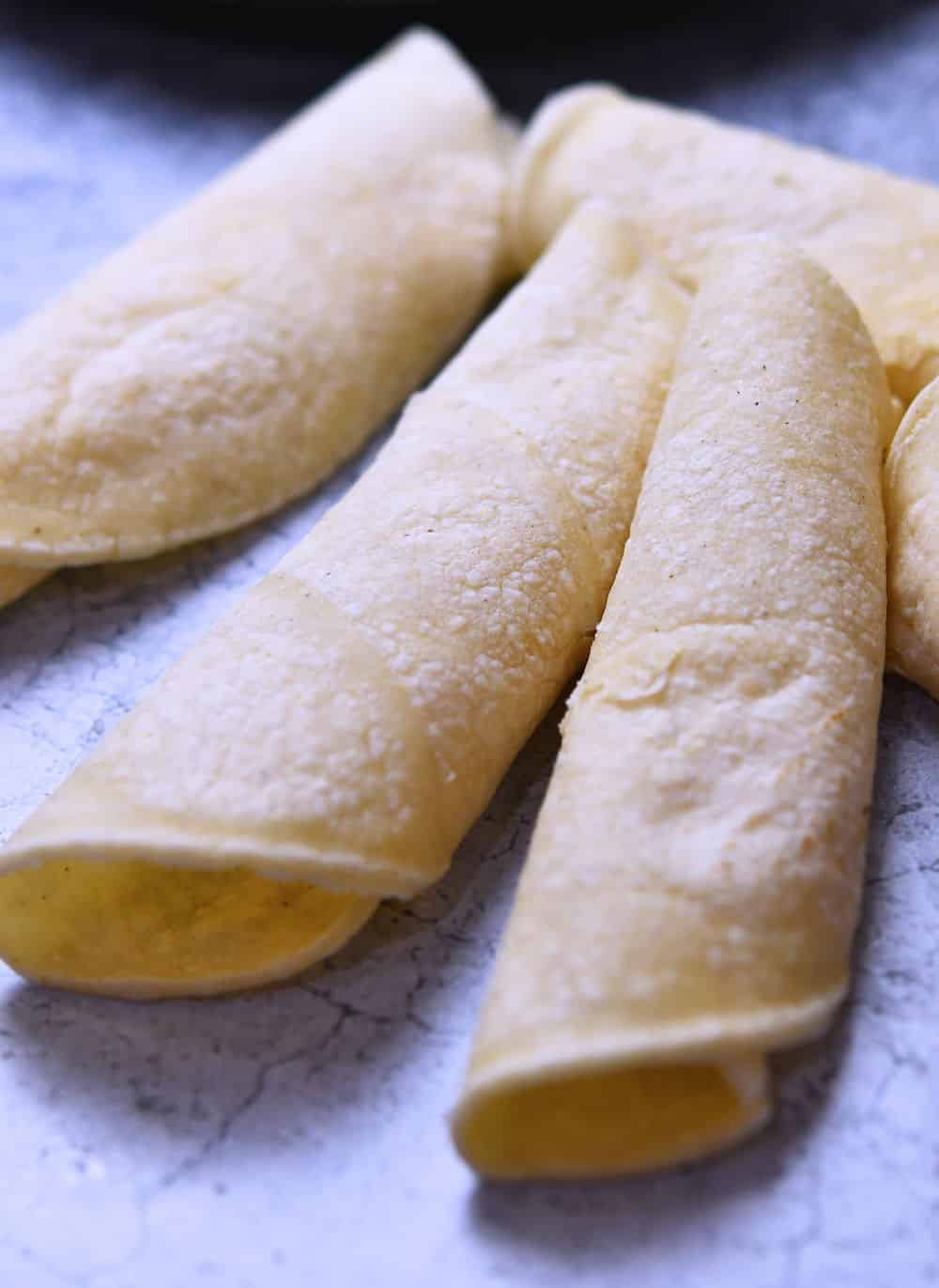 How to Prevent Enchiladas Falling Apart
One way to keep enchiladas from falling apart is to fry them first. This seals them and makes them pliable for rolling.
The other way is to not go overboard with sauce. If you add too much sauce, it's going to soak into the tortilla. Your tortillas will be so soaked that they will break and fall apart.
For this enchilada recipe, you will note that I have only used seven ounces of smooth sauce for the entire recipe. If you like more sauce, add it when you're plating the food rather than letting the enchiladas swim in it while heating in the oven.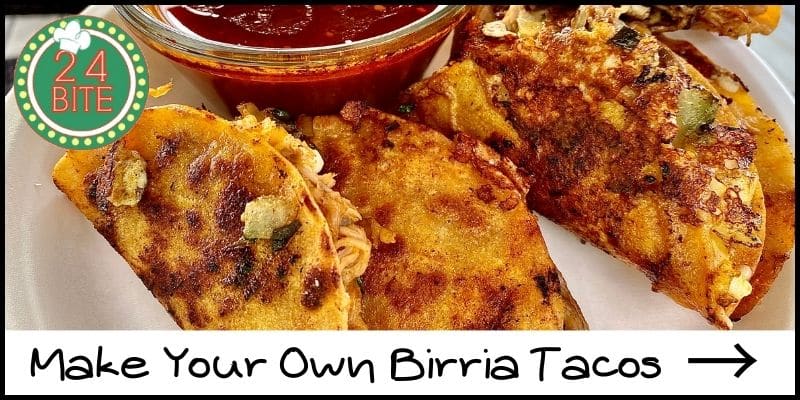 Softening Corn Tortillas in the Oven
You can easily soften corn tortillas in the oven. You'll need a little bit of water and some aluminum foil.
Preheat your oven to 400°.
Brush each tortilla, front and back with water. Stack them and cover the stack with aluminum foil. Heat in the oven for 10 minutes.
This method will give you tortillas that are so soft, they flop around and you can fold them in quarters without breaking them.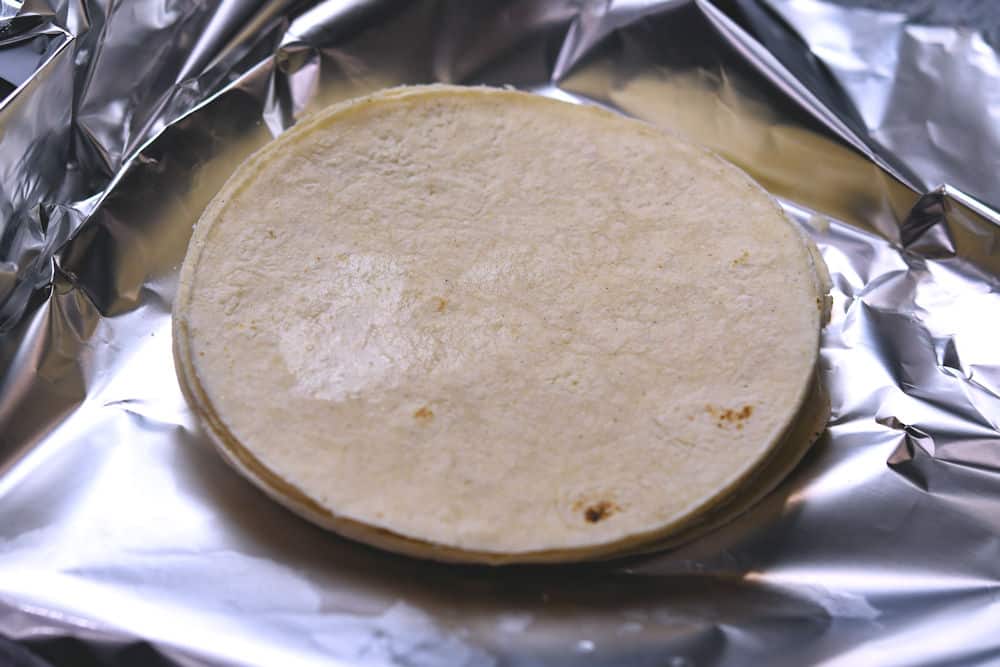 This is the kind of tortillas that you can eat on their own. Perhaps you want to sop up all the juices from your plate. Serve them right out of the oven with butter and you will want to make an entire meal from them. Yum!
If you're going to eat them right out of the oven, though, be sure to make extra so you have enough to make these enchiladas! Ask me how I know.
Don't be afraid to use corn tortillas. You really can make them soft and pliable. I've written more extensive details for softening corn tortillas.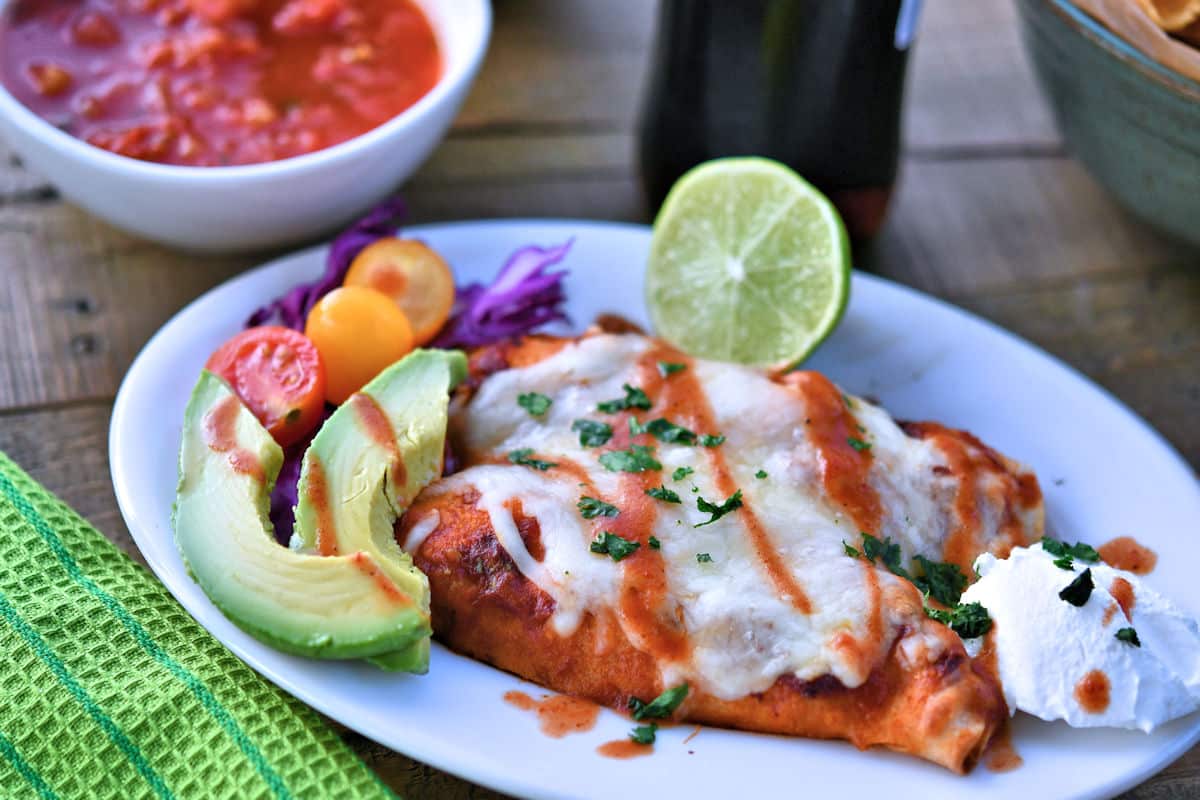 More Great Recipes
Do you love chipotle peppers? Chipotle means smoked jalapeños. I like jalapeños all the time, but their smoked version is pretty incredible too. Try our Chipotle Barbacoa Beef for sweet, smoky flavor.
If you find that you also love that incredible smoky flavor of chipotle, try my Sweet and Spicy Chicken Thighs for a honey chipotle experience.
Another really interesting choice is Molé sauce. Molé is made with peanuts and chocolate. Yes, indeed. I really did say chocolate. Have a look at our Easy Chicken Tacos with Molé Sauce.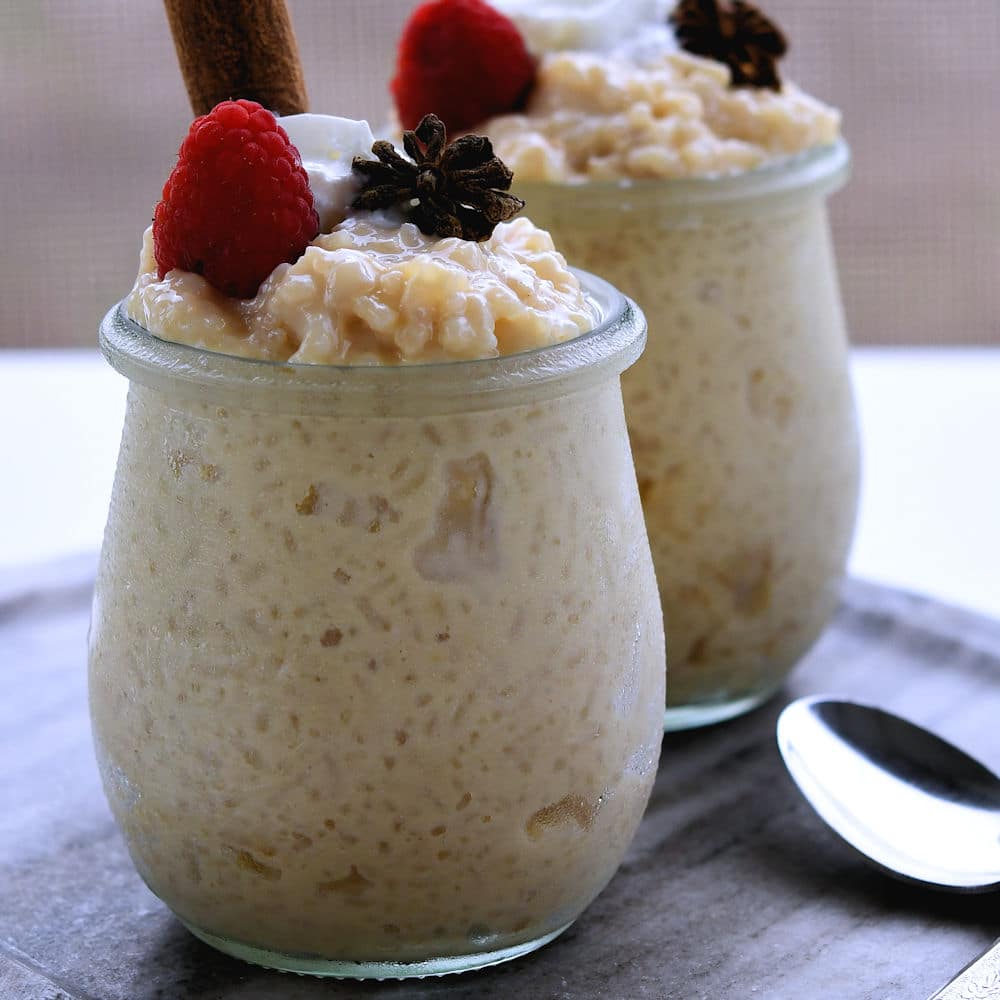 Be sure to leave room for dessert! Our Mexican Rice Pudding is the perfect meal completion. It's cold, creamy and delicious.
Browse all our Mexican food recipes for more ideas.
Recipe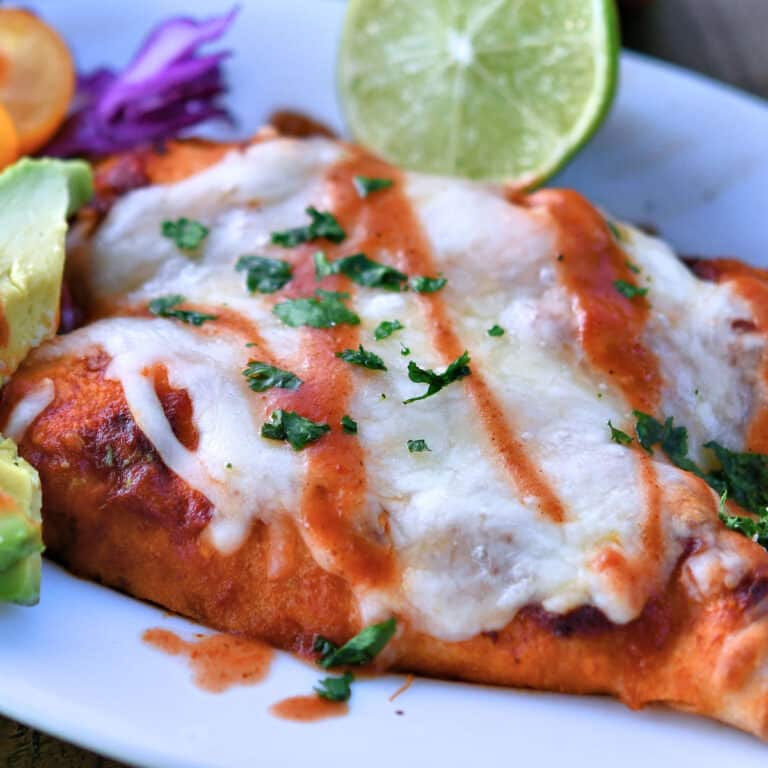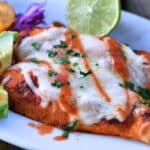 Pin Recipe Now
Salsa Chicken Enchiladas
Tap to leave a star rating
Save or Print
Don't miss these Salsa Chicken Enchiladas for your next Tex Mex crave. So easy to throw together for your next family meal.

For more information, be sure to check the recipe details in the attached 24Bite® post.
Ingredients
4

ounces

Cream Cheese

8

ounces

Salsa

,

like Herdez or Pace

½

cup

Sour Cream

2

cups

Monterey Jack Cheese

,

shredded, divided

2

Chicken Breast

,

boneless, skinless, boiled, shredded (about 2 pounds)

7

ounces

Chile Sauce

,

like San Marcos Chipotle Sauce or other smooth chile sauce

16

Corn Tortillas
Instructions
In small saucepan over medium heat, heat cream cheese and salsa until just melted, stirring often. Remove from heat. Stir in sour cream and ONE CUP Monterey Jack cheese.

Place cheese mixture and chicken breast in large mixing bowl and stir together well. Set aside.

Fry each tortilla about 1 to 1 ½ minutes on each side in hot non sticking skillet. If necessary, you can use a little bit of cooking spray in the pan. After the light frying, using pastry brush, brush a very light coating of chipotle sauce on both sides of each tortilla. Stack the tortillas on a plate until all are completed.

Spray 9×13" baking pan with cooking spray.

Add about ¼ cup chicken mixture in center of tortilla, roll up tortilla and place in baking pan, seam side down.

Repeat for each tortilla. Push them a little bit to make more room, if necessary.

Pour the remaining chipotle sauce on top of the rolled tortillas. Cover with remainng Monterey Jack cheese.

Place in preheated oven for 10 minutes. Your goal is simply to heat through and melt the cheese. Everything is already cooked.
Note: If there is a video, it will not display while there is an adblocker.
Notes
Serve with avocado, tomatoes, cilantro, the rest of the salsa, crema, sour cream, lime and tortilla chips.
If you have leftover filling, it makes a great cold dip for chips, quesadilla, even a sandwich. It's kind of similar to pimiento cheese.
I've only used half the jar of Herdez salsa. Try the rest in a bowl at the table for tortilla chips.
Nutrition Facts
Salsa Chicken Enchiladas
Amount Per Serving
Calories 198
Calories from Fat 90
% Daily Value*
Fat 10g15%
Sodium 858mg37%
Carbohydrates 16g5%
Protein 12g24%
* Percent Daily Values are based on a 2000 calorie diet.
______________________
Percent Daily Values are based on a 2000 calorie diet. All amounts are estimates and 24Bite® takes no responsibility for actual figures since calculations vary by packaging and supplier. Please calculate the amounts yourself based on package labeling if you have specific dietary requirements. 24Bite®, Kim Guzman or Christian Guzman shall not be liable for adverse reactions or any other outcome resulting from the use of recipes or recommendations on this website or actions you take as a result.
© 2019-2023 Kim Guzman and Christian Guzman. All rights reserved. Subscribe to 24Bite email newsletters.
Follow 24Bite: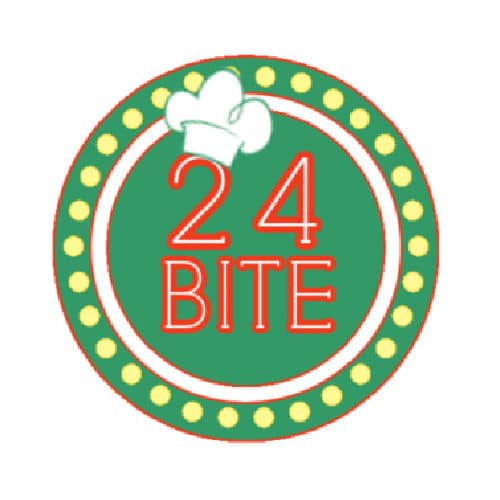 Twitter | Facebook | Pinterest