Why make the same old Jalapeno Poppers when you have this list of delicious and Unique Jalapeno Popper Recipes? Take your pick or try two or three at the same time!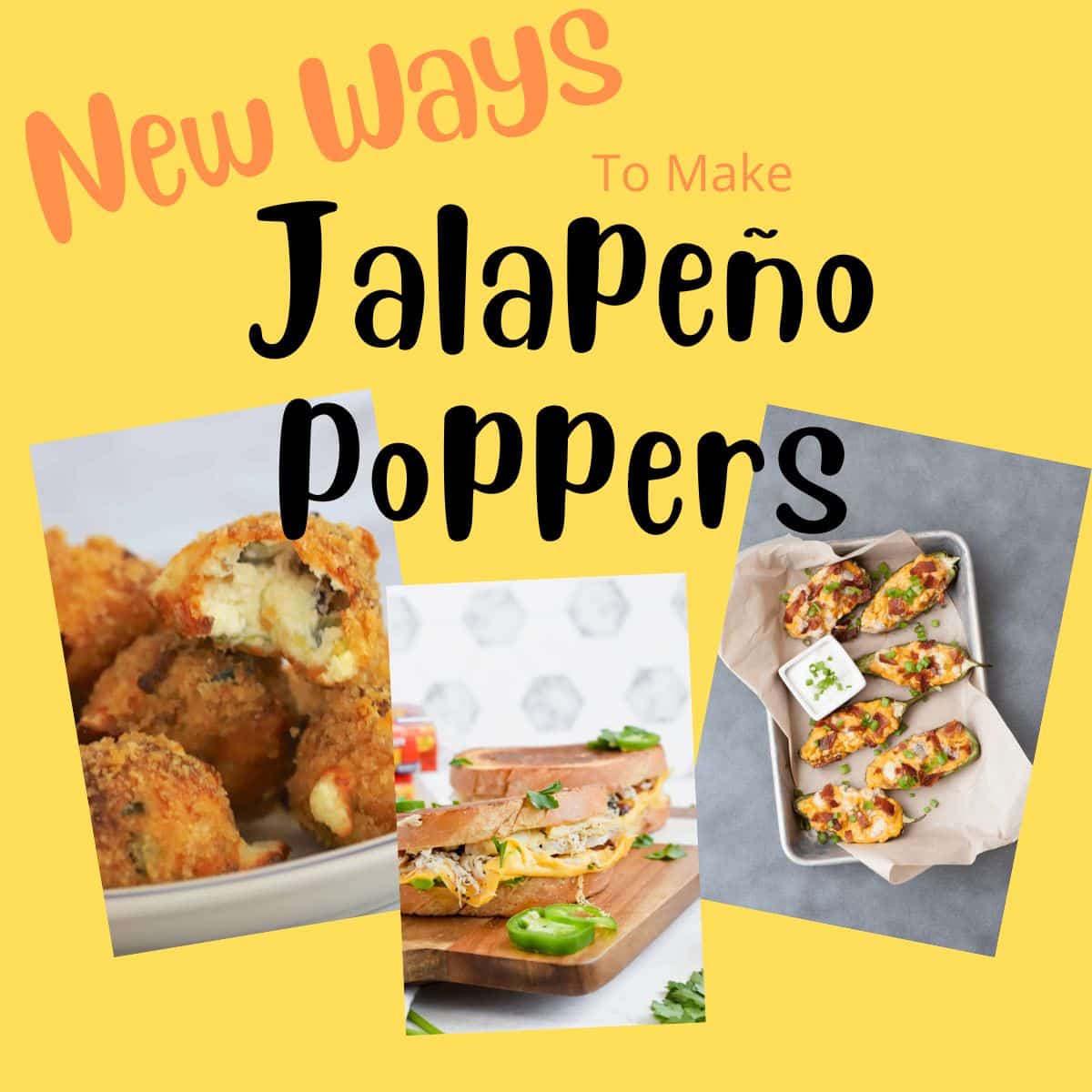 What Can I Make With a Lot of Jalapenos?
Jalapenos are easy to grow so you may end up with an over abundance of them during the summer, from your own garden or from farmers markets. It's great to have a lot of recipes ahead of time so you can get creative.
Don't stop with only these unique jalapeno poppers recipes, though! Here are some other great recipes to use with Jalapenos too.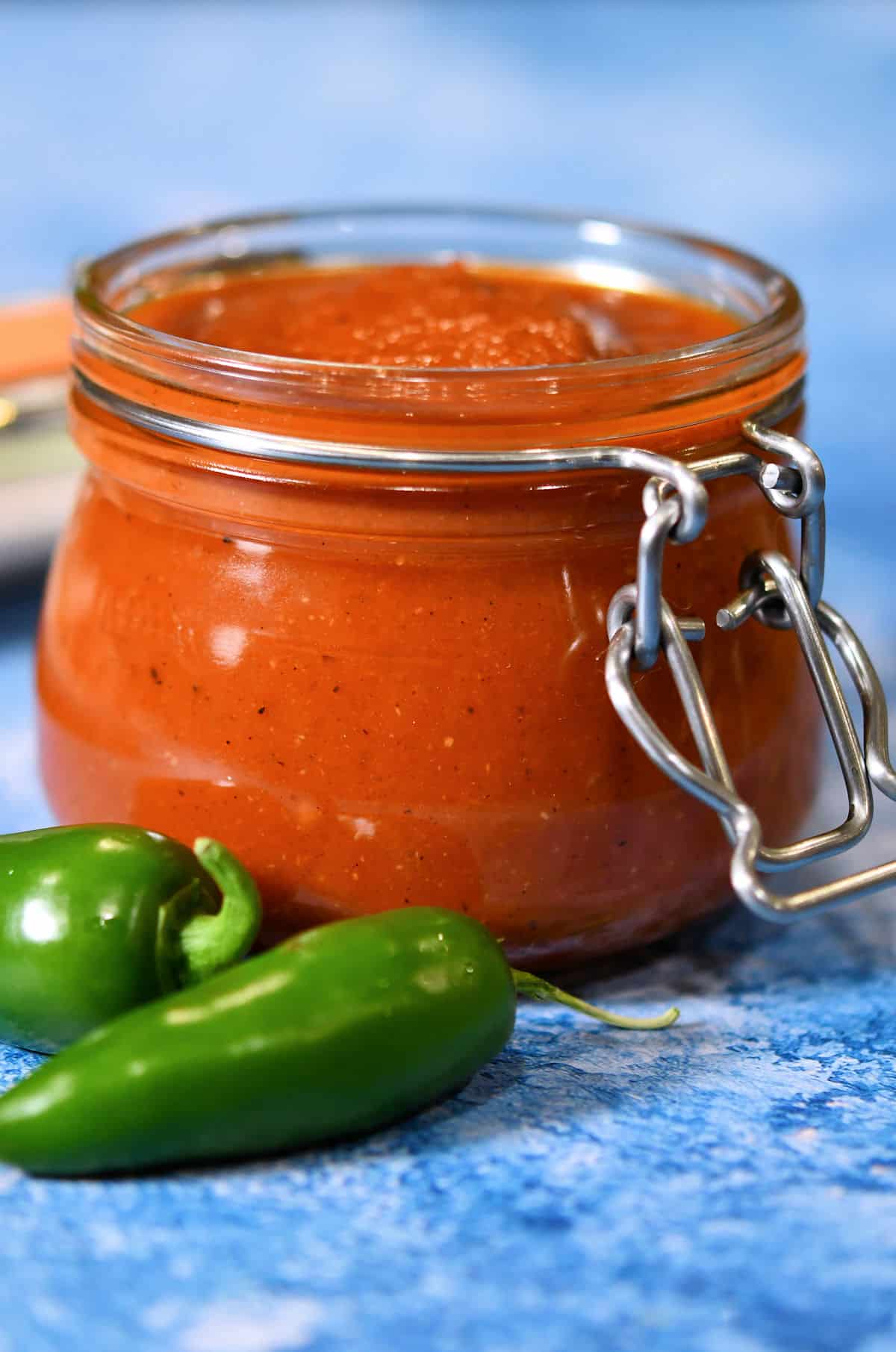 What Goes With Jalapeno Poppers?
Jalapeno poppers are favorites for watching sports and outdoor barbecues. They'll be great with an plate of other appetizers. Equally fantastic for your grilled favorites.
Potato skins
Hamburgers
Hot dogs
Tater tots
Corn dogs
Chicken wings
Are Jalapenos Spicier When Red?
Yes! Peppers are usually more spicy when they're red. The longer you let them sit on the vine, the more they mature. Also, look for striations. The more viney-looking striations, the more spicy the pepper.
How Do You Make Poppers More Spicy?
When you make filled or stuffed jalapenos, you usually remove the seeds and membranes. This makes room for the delicious filling!
Since most of the spicy heat lives in the seeds, you need to add your own heat, if you want them more spicy.
Go ahead and add some Valentina or Tabasco sauce. Sprinkle the filling with chipotle or cayenne powder.
Be sure and taste the jalapeno before you add extra sauce, though! All chile peppers have a range of heat and you may get yourself into a fiery battle.
Have a look at my Scoville Heat Scale for more information on the heat of different peppers.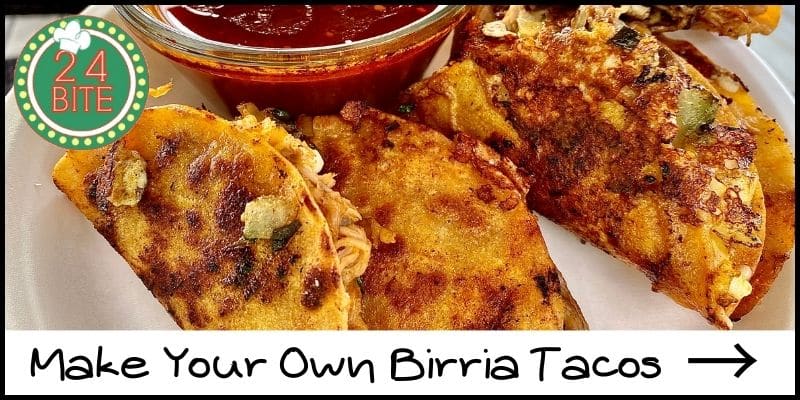 How Do You Remove Jalapeno Seeds?
I have tried everything from knives to spoons. These work, but the best thing I've ever found is a Norpro Jalapeno Pepper Corer.
Try out this Norpro Grip-EZ Jalapeno Pepper Corer (aff link). It's the one we use and worked perfectly for removing the membranes from these jalapenos. It would work in removing the insides from the top of a whole jalapeno too!
Unique Jalapeno Poppers Recipes
Scroll through to pick your favorites!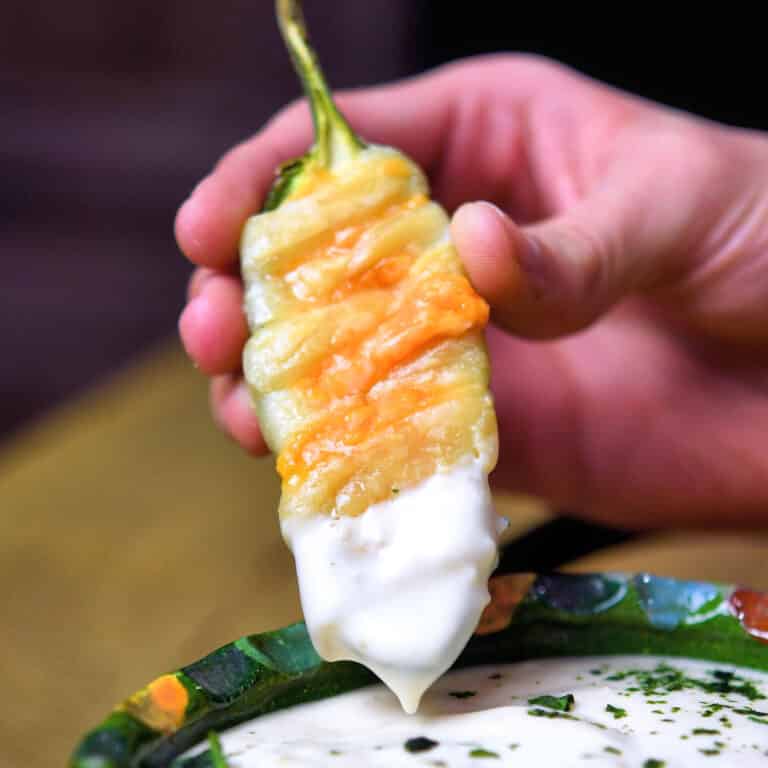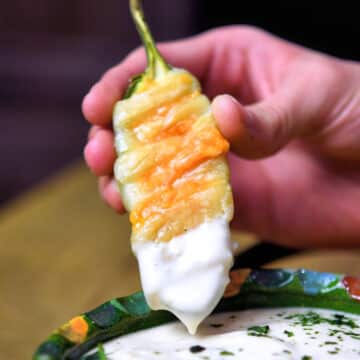 Puff Pastry Jalapeno Poppers
You'll love these Puff Pastry Jalapeno Poppers, also called Jalapenos Hojaldrados. Perfect for a snack or appetizer, you'll want the recipe for any get together.
Recipe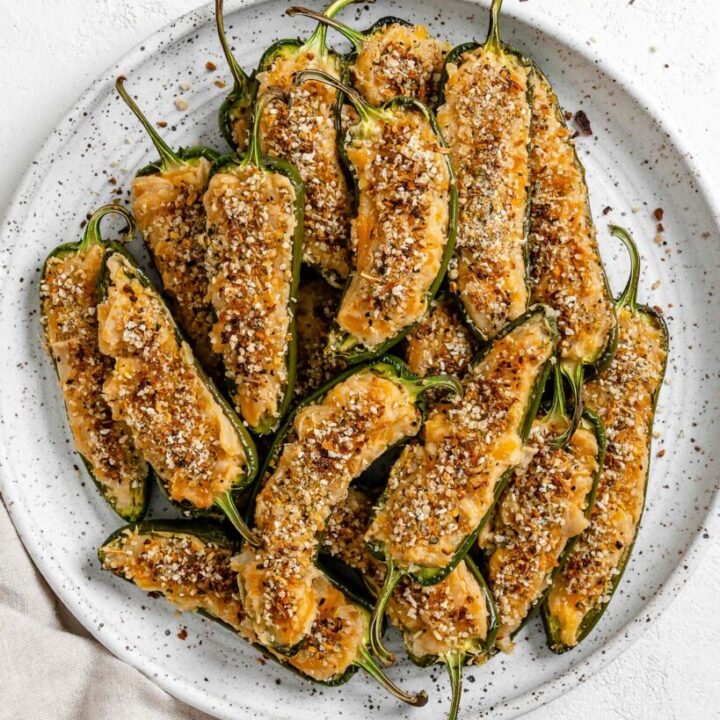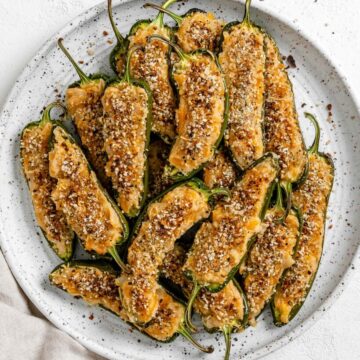 Easy Vegan Jalapeno Poppers
These vegan jalapeno poppers use simple vegan ingredient swaps to make this delicious vegan party food/appetizer with just 4 ingredients (and plenty of optional add-ins) and either baked or air fried (not deep-fried) in under 30 minutes!
Recipe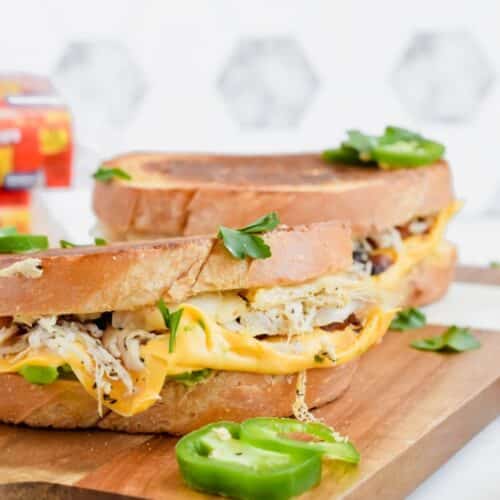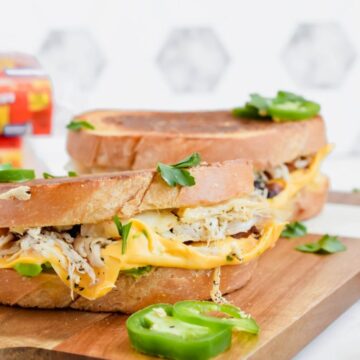 Jalapeno Popper Grilled Cheese Sandwich
A childhood favorite sandwich meets the finger-licking appetizer for the ultimate Jalapeño Popper Grilled Cheese you won't be able to resist. A little heat balanced by ooey gooey Borden's Grilled Cheese Melts makes for a the most delectable comfort sandwich.
Recipe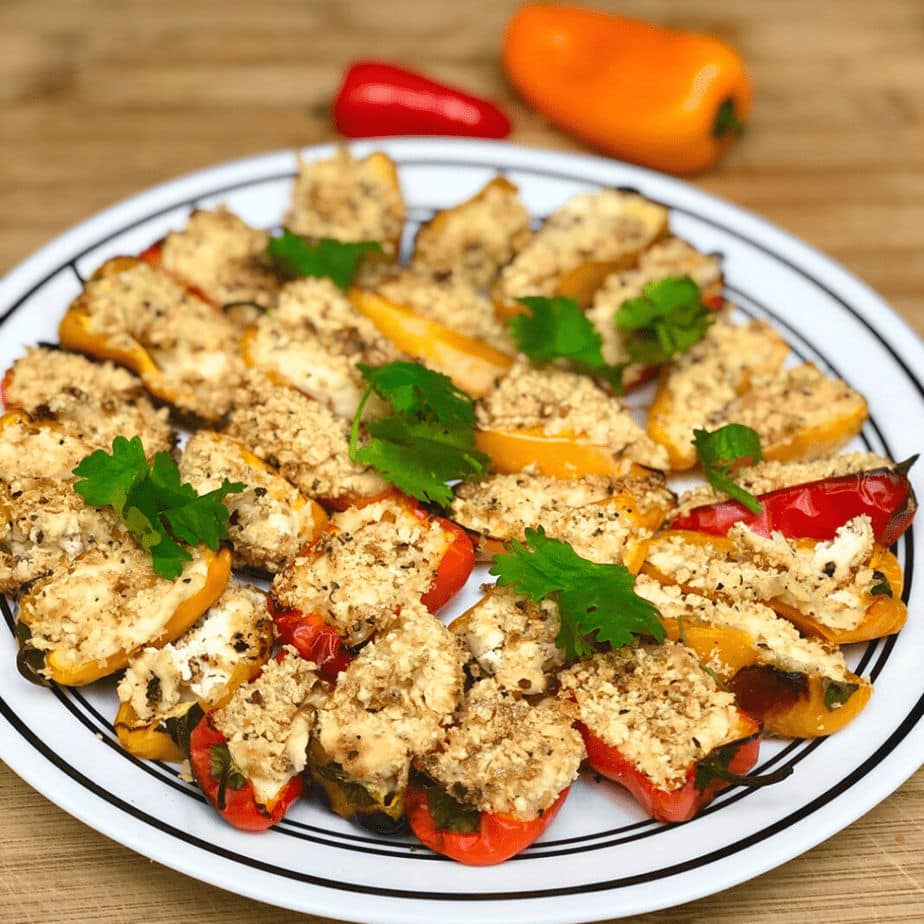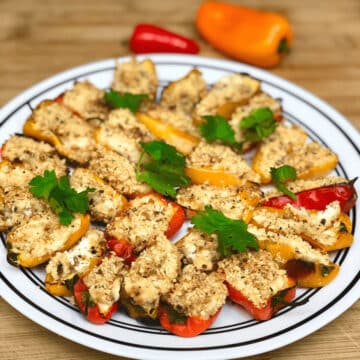 Easy Cheesy Vegan Pepper Poppers
Get the party started with these roasted mini sweet bell peppers loaded with plant-based cheeses, spices, herbs & topped with toasty crisp breadcrumbs.
Recipe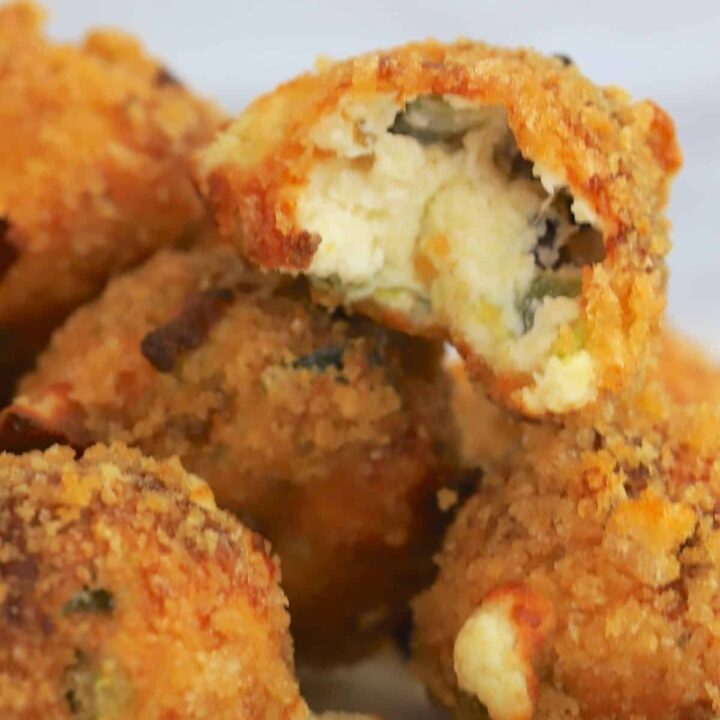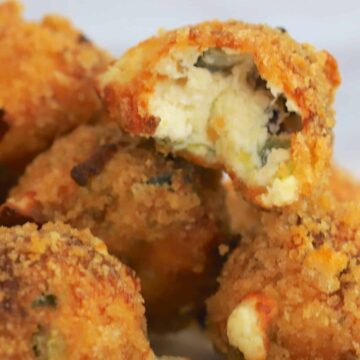 Keto Jalapeno Popper Bites
Keto Jalapeño Popper made in the air fryer are just like a jalapeno popper but mixed and rolled into a ball and lightly breaded with pork rind crumbs.
Recipe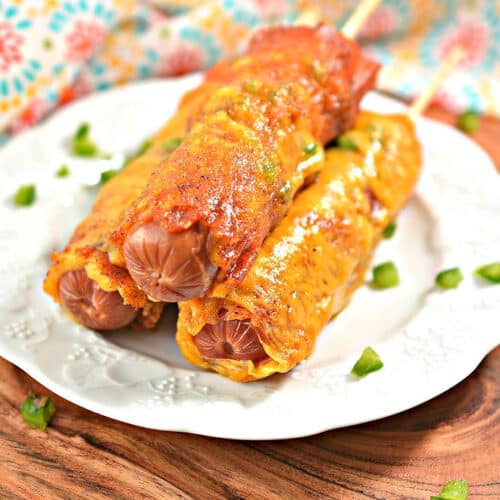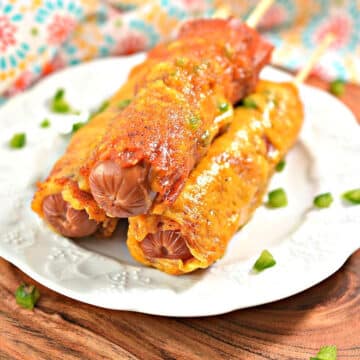 Keto Jalapeno Popper Hot Dogs On a Stick
Keto Jalapeno Popper Hot Dogs are a fun low carb food on a stick. Crispy and cheesy on the outside with a juicy hot hot inside. Lots better than a corn dog and come in at just 2 net carbs per serving!
Recipe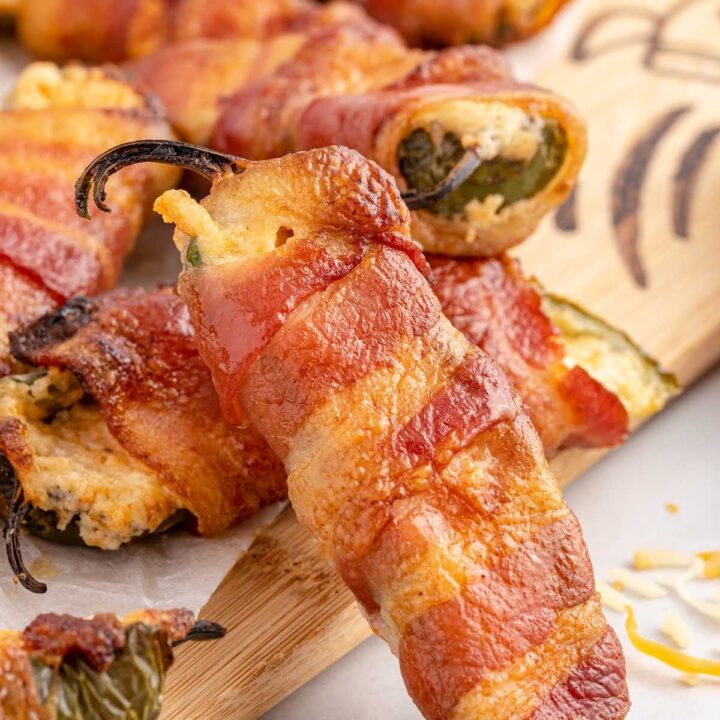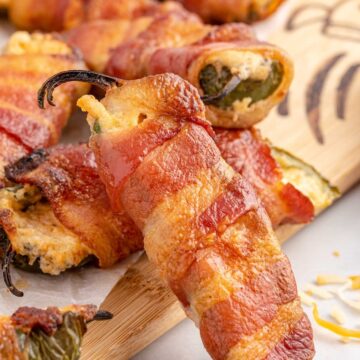 Bacon Wrapped Jalapeno Poppers
These bacon-wrapped jalapeño poppers just took everyone's favorite appetizer to the next delicious level. Stuffed with cream cheese filling and gooey melted cheese, the spicy jalapeños are then wrapped in bacon for the perfect finger food.
Recipe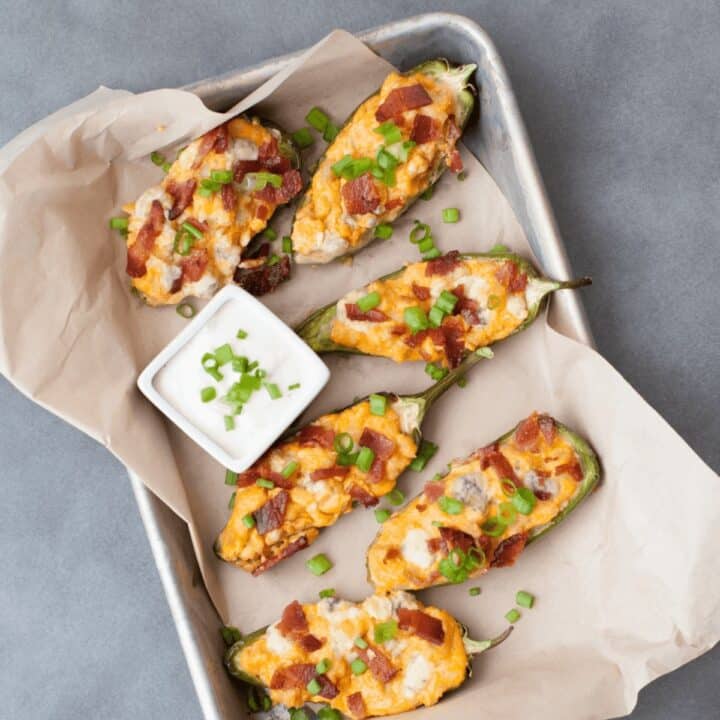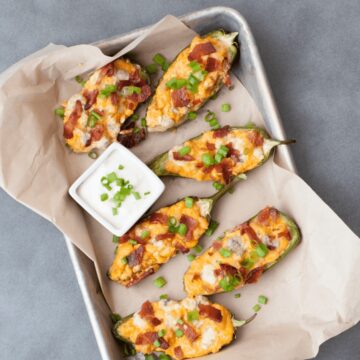 Buffalo Chicken Jalapeno Poppers
Two traditional bar appetizers just got a major makeover with this recipe. How about instead of choosing between jalapeno poppers or buffalo chicken wings, you just get both in one dish with the Buffalo Chicken Jalapeno Poppers?
Recipe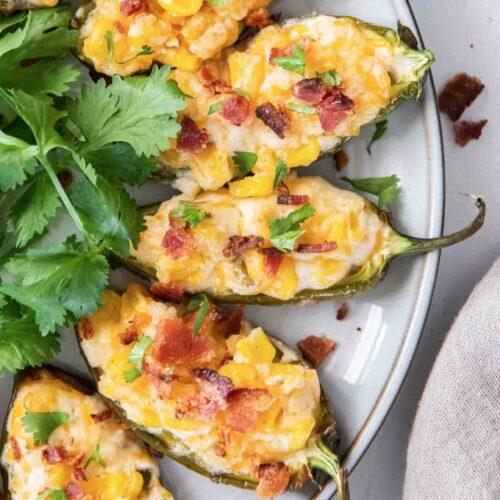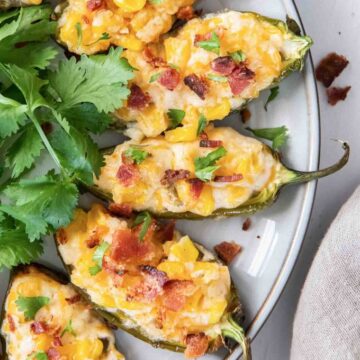 Corn Dip Stuffed Jalapenos
Nothing says game day like Stuffed Jalapeños, especially when they're filled to the brim with creamy corn dip and topped with melted cheese and crumbled bacon. This is an easy appetizer that is very likely to be more memorable than the game!
Recipe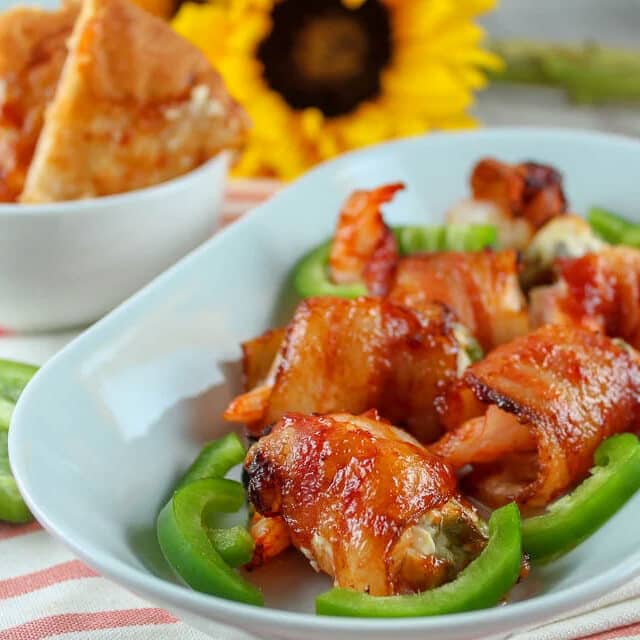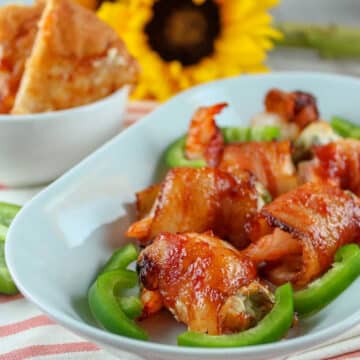 Air Fryer Bacon Wrapped Jalapeno Popper Shrimp
A magical blend of your favorite appetizers, now offered together in one!
Recipe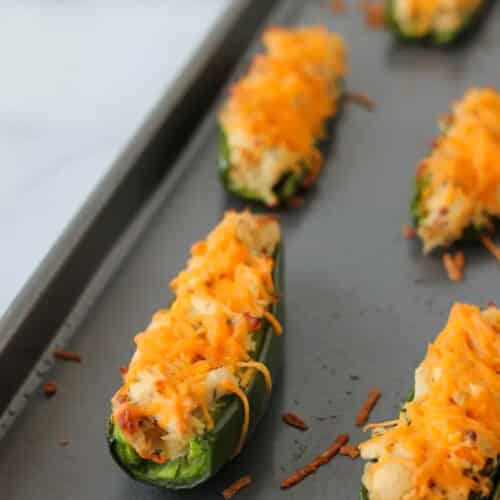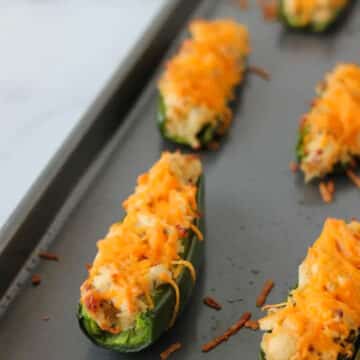 Crack Chicken Jalapeno Poppers
Repurpose leftovers in a delicious new way with these Crack Chicken Jalapeno Poppers.
Recipe
All images from other bloggers are used with their permission.
Pin It!
Click here to Pin It!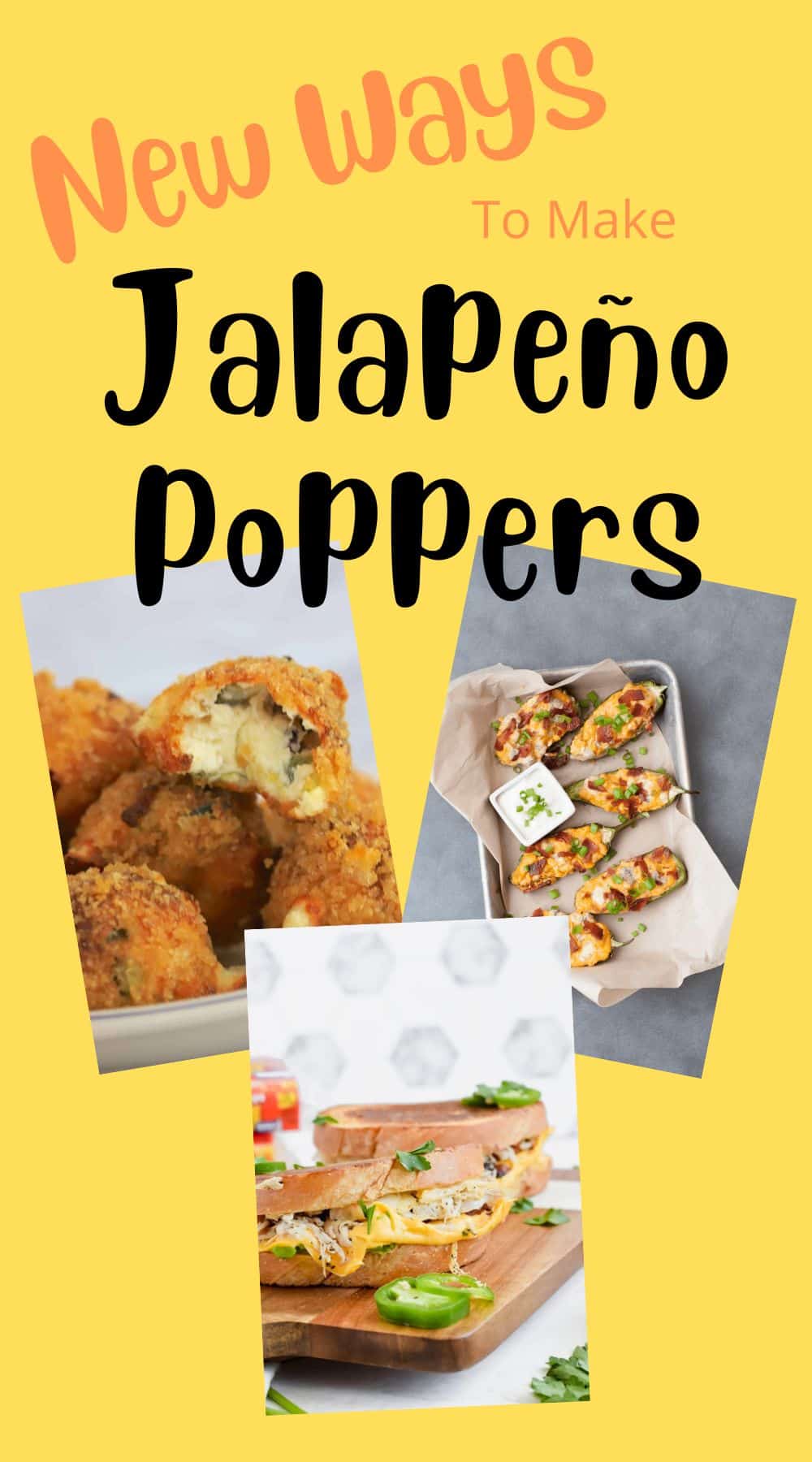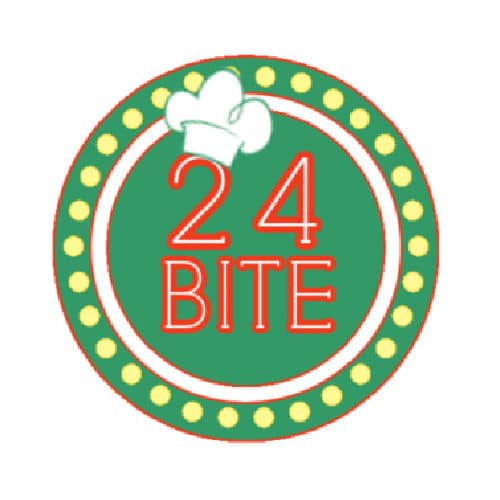 Twitter | Facebook | Pinterest