This recipe for Frijoles Puercos is like refried beans on steroids. Bacon, chorizo and melty cheese combine to bring you the bean dip of your dreams.
Serve this loaded bean dip as an appetizer with fried tortillas. Add some rice and sour cream for burritos. Spread it on tostadas with a little bit of taco meat. Even spread on sandwiches, it will be terrific.
Use your imagination and you'll find lots of ideas from family get togethers to everyday meals.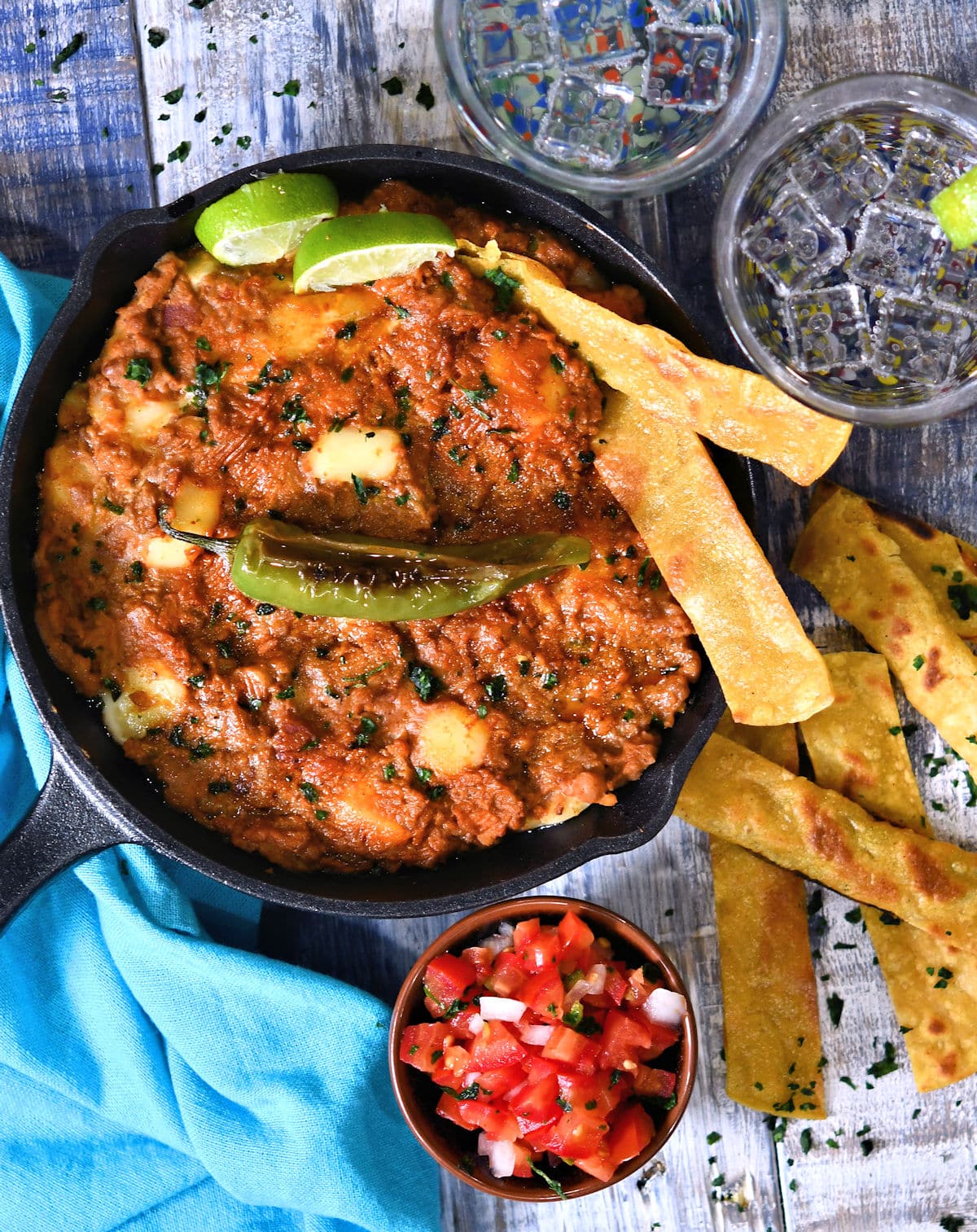 What are frijoles puercos?
Frijoles, of course, means beans. Puercos means both pork and dirty. This isn't dirty beans, like something that's in the garbage, though. ha!
Think of dirty refried beans the same as you would dirty rice. I prefer to call them loaded refried beans, like a loaded baked potato. All the good stuff, added to refried beans.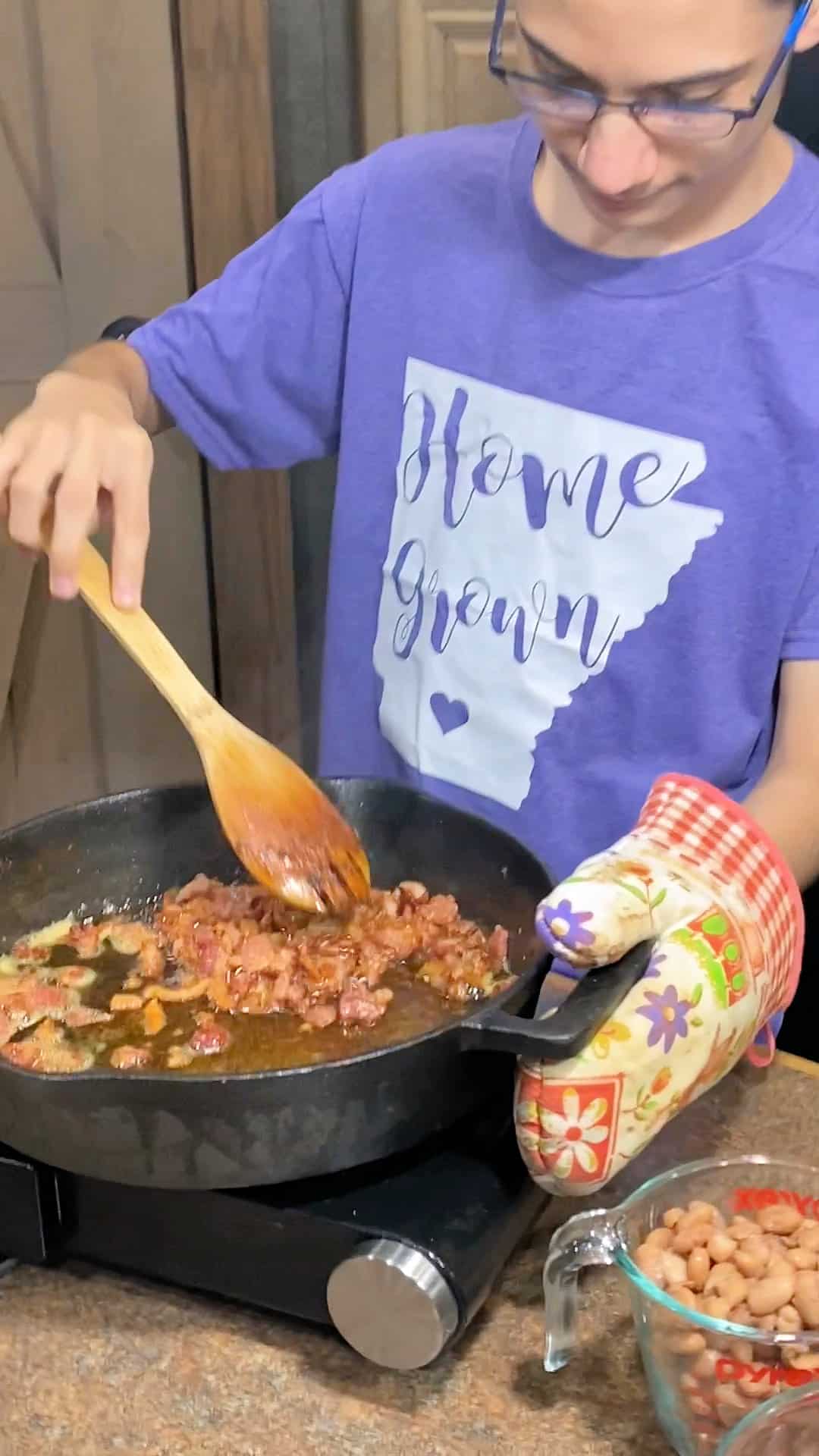 Ingredients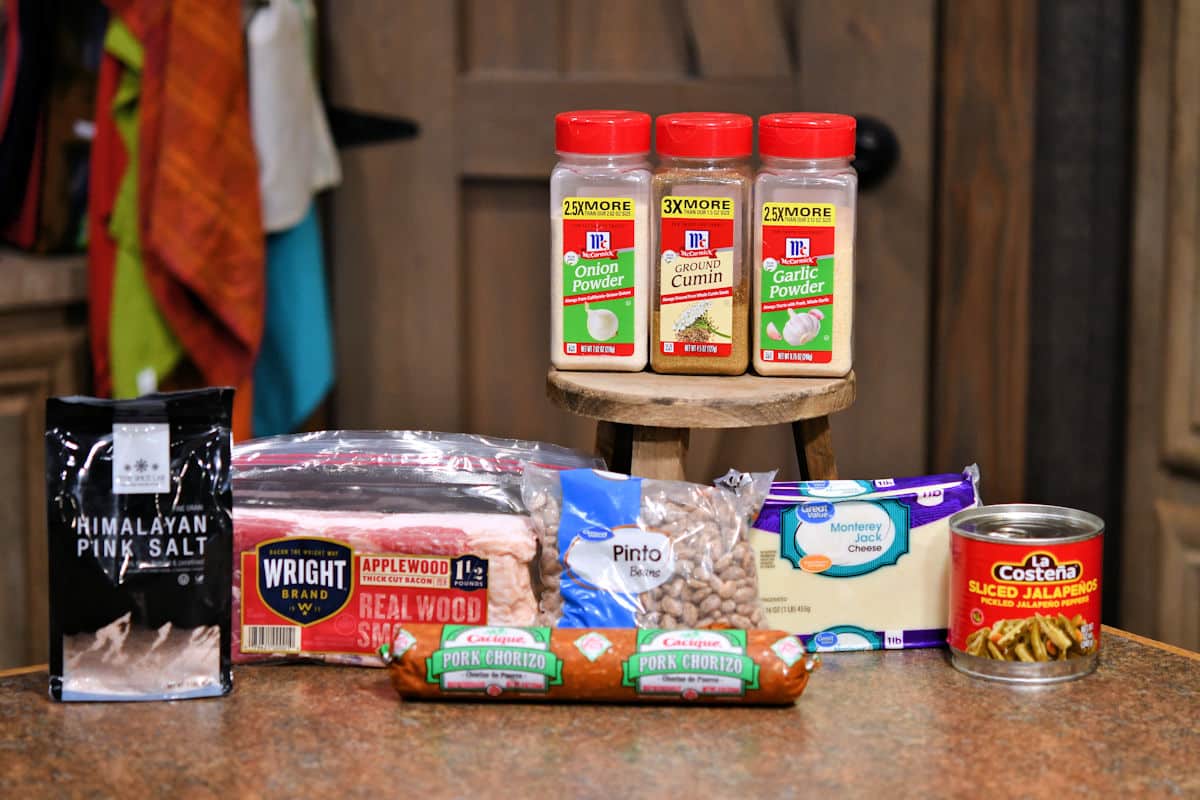 How to Cook Pinto Beans
I used a plain ole bag of dry pinto beans. Be sure to rinse the beans and check for debris. I soaked the beans in water overnight.
If you plan to soak the beans, be sure to use a bowl that will hold the beans and water. They're going to expand to about double in size.
The next morning, I cooked the beans on the stove for about 2 ½ hours. I didn't season them because it's not necessary when you're adding all these other flavorful ingredients.
If you have an Instant Pot, you can check out this recipe from Kristine's Kitchen for Instant Pot Pinto Beans.
If you don't have time or you don't have any dry beans, you can use three cans cooked pinto beans. You will need some liquid. Any stock or broth will do.
Mexican Chorizo
For this recipe, I'm using Mexican chorizo which is a raw chorizo. It's packed with delicious spices. Be sure to cook it completely.
If you don't have any Mexican chorizo, not to worry. You can make your own chorizo with this recipe, using regular breakfast sausage.
Complete your taste profile with bacon, pickled jalapenos and a few spices. Yum!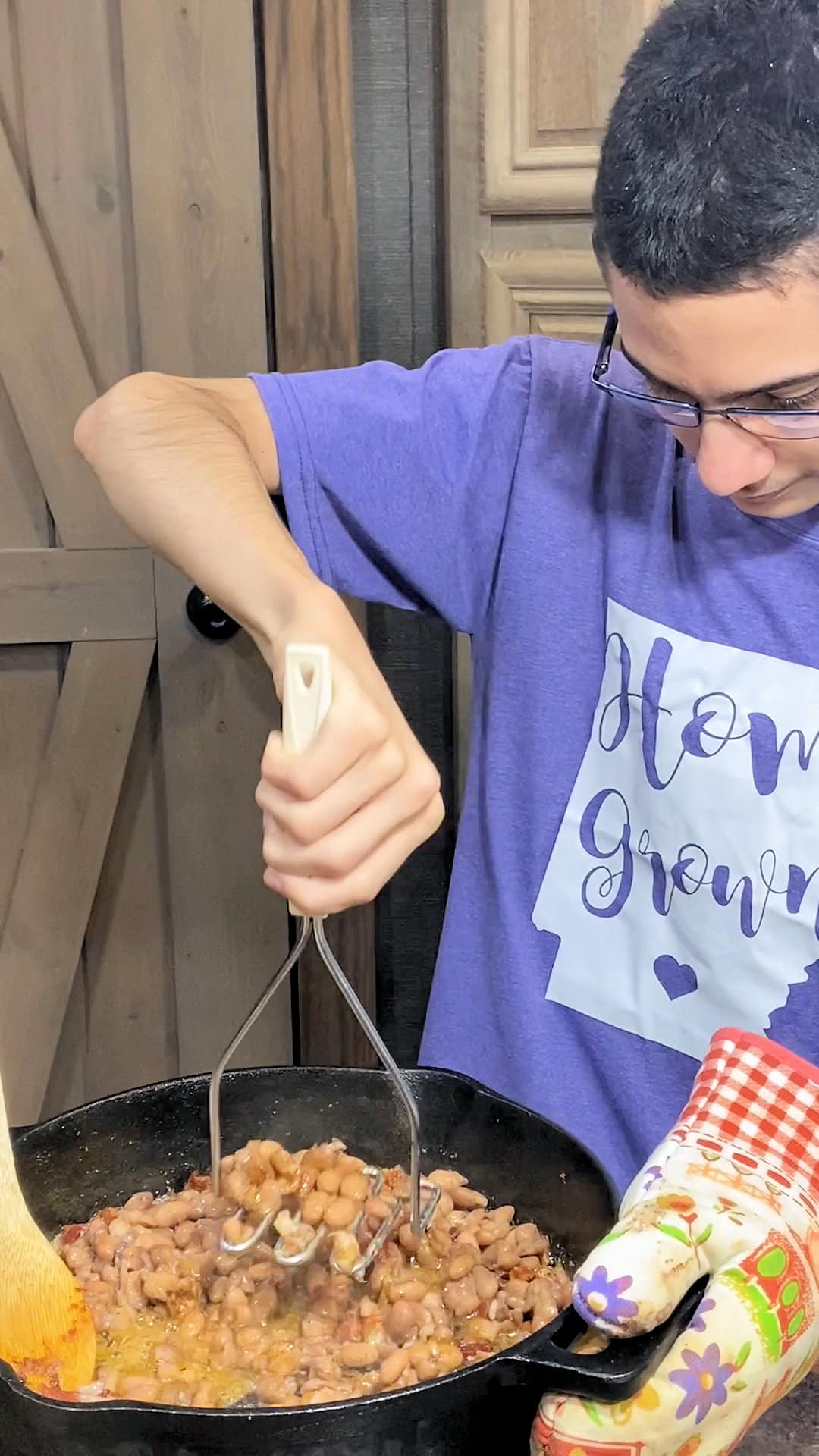 Monterey Jack Cheese
The goal is a white melty cheese. I've used Monterey Jack cheese but you could use others.
You want a cheese that melts but you don't want it shredded. If you shred the cheese, it will make the entire dish super stringy. While still tasty, chunks of cheese are better for ease of eating and serving.
You can also try Chihuaha (also called menonita), Asadero, Oaxaca (also called quesillo) or Mozzarella.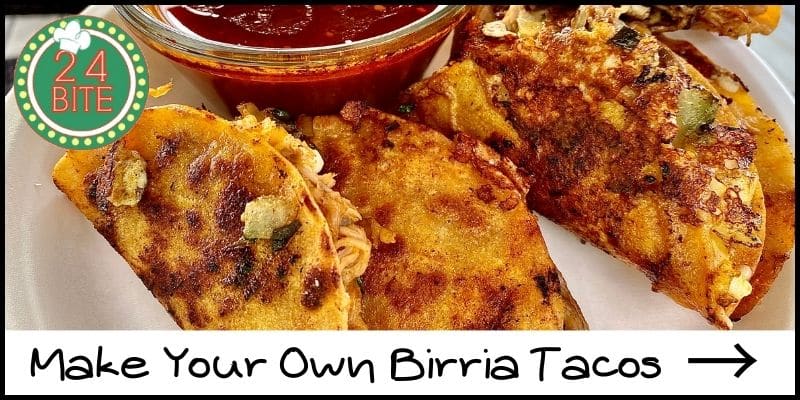 Sinaloa Style Refried Beans
I've adapted this recipe from a recipe by Elena Zelayeta in "Elena's Famous Mexican and Spanish Recipes". In her recipe, she used sardines packed in tomato sauce.
I'm definitely not ready for sardines and I'm not sure I'll ever be ready for that, to be honest. For the salty, briny taste, I've substituted pickled jalapenos.
You could use sardines, if you like. Or, try it with both.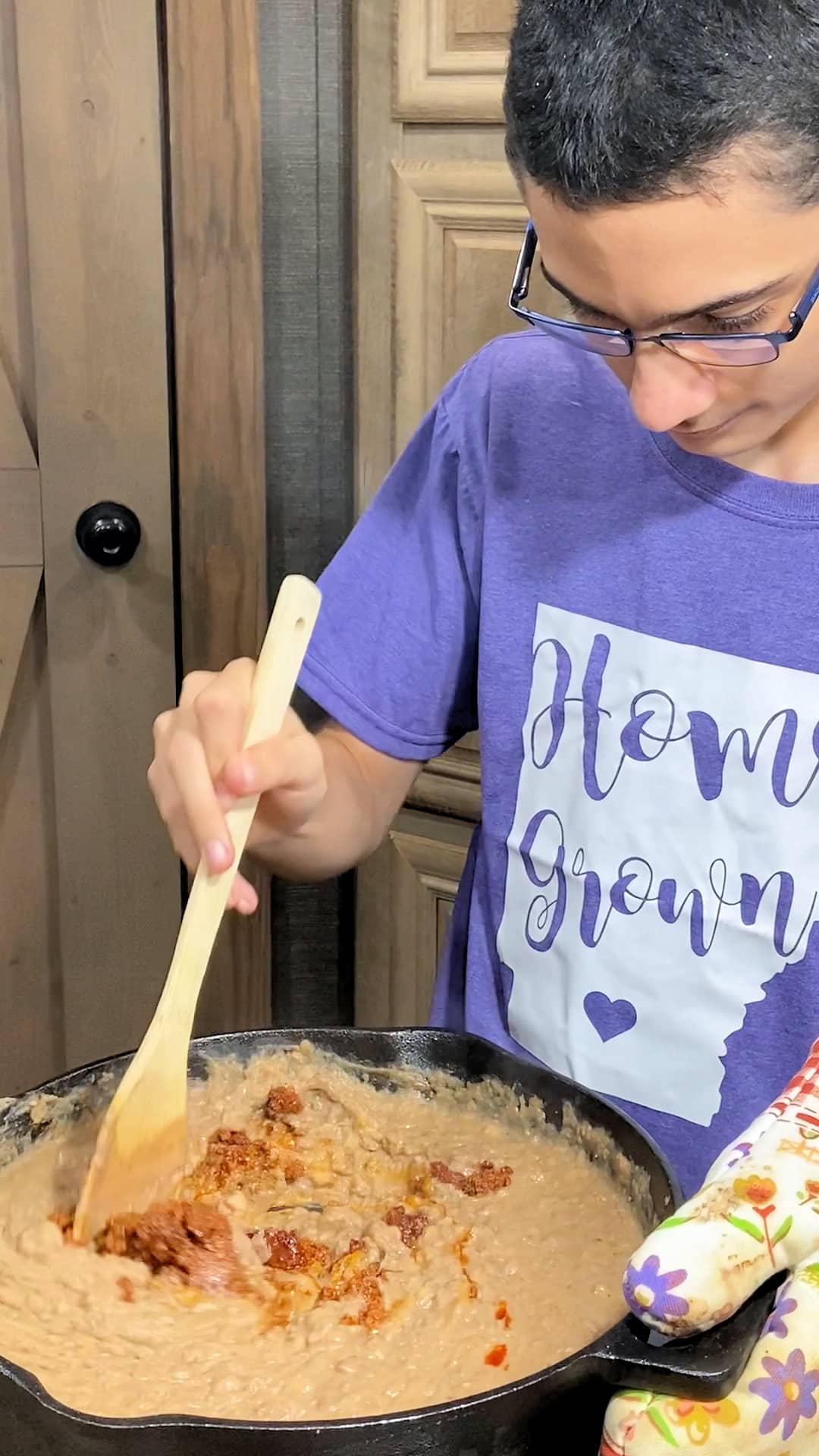 More Recipes
Browse through all my Mexican recipes to complete the meal. Or, try one of my favorites.
Enjoy!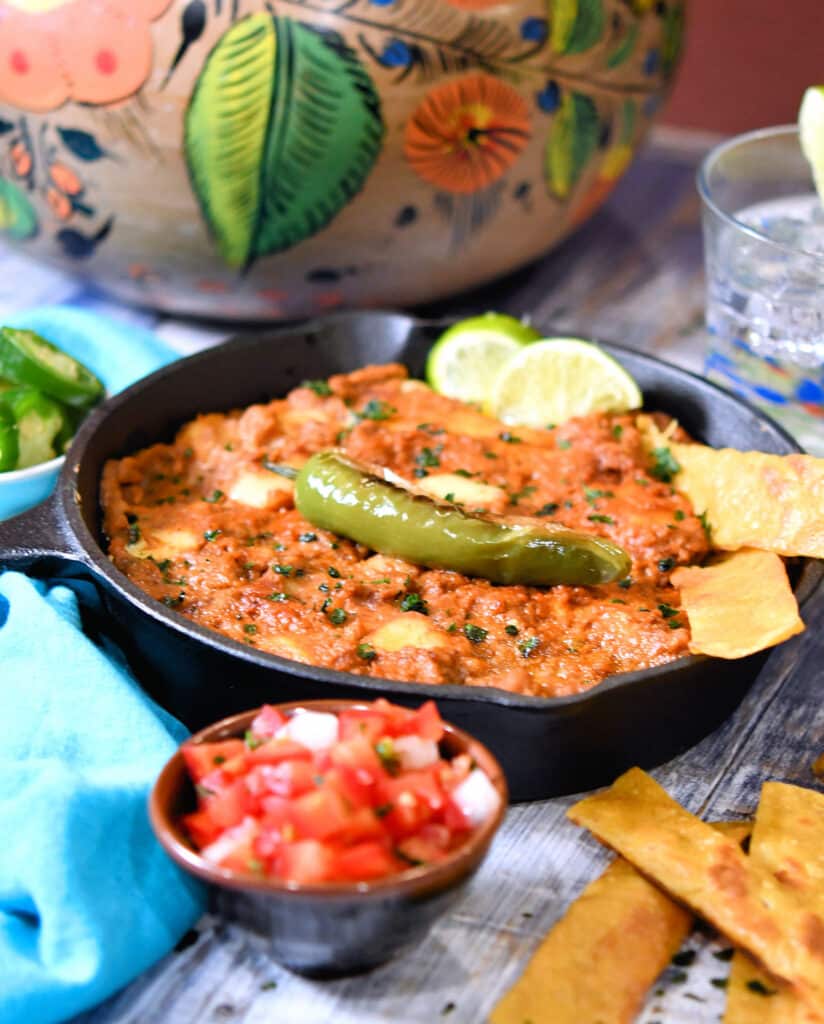 Recipe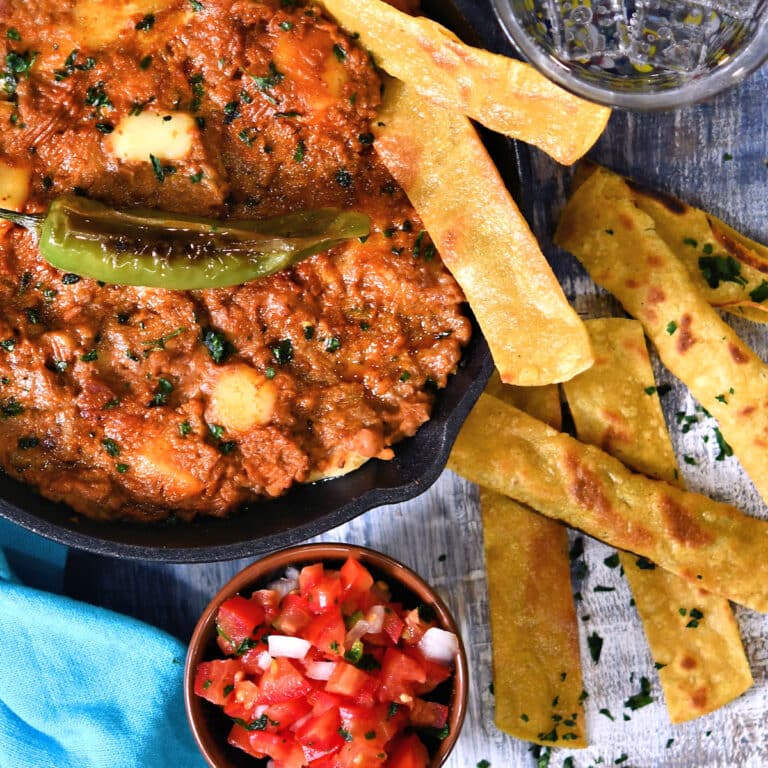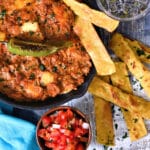 Pin Recipe Now
Frijoles Puercos Sinaloa Style (+video)
Tap to leave a star rating
Save or Print
This recipe for Frijoles Puercos is like refried beans on steroids. Bacon, chorizo and melty cheese combine to bring you the bean dip of your dreams.

For more information, be sure to check the recipe details in the attached 24Bite® post.
Equipment
Large skillet

Potato Masher
Ingredients
1

pound

Pinto Beans

,

dry beans, cooked according to package instructions, about 5 cups prepared, do not drain, reserve liquid

½

pound

Monterey Jack Cheese

,

or any other melty cheese, cut into small cubes

10

ounces

Chorizo

½

pound

Bacon

,

about 5 or 6 slices thick cut

1

teaspoon

Salt

1

teaspoon

Garlic Powder

1

teaspoon

Onion Powder

½

teaspoon

Cumin

¼

cup

Pickled Jalapenos

,

chopped
Instructions
The beans can be cooked in your favorite method. Don't drain. Retain the liquid to use for mashing the beans.

In a large skillet on medium heat, cook chorizo until done, about 5 or 6 minutes. Remove to a small bowl and set aside.

Cook bacon pieces in same skillet until crispy, about 7 or 8 minutes.

Add salt, garlic powder, onion powder and cumin to bacon and stir well.

Add about one cup beans to bacon mixture. As it heats, mash and stir with the potato masher. Continue to add about one cup of beans at a time, mashing and stirring. Add bean liquid as necessary to make the desired refried beans consistency. Add additional liquid, if necessary. You can add water or prepared stock, if you run out of liquid or the liquid is too thick.

Once the beans have reached your desired consistency, stir in cooked chorizo and chopped pickled jalapenos. Stir well. Turn off stove top.

Start adding the cubed cheese. About half the cheese, you can push down into the refried beans but leave the remaining cubes of cheese sort of even on top. The idea here is that you don't want a lot of stringy melted cheese so you're not stirring it in as you might do with shredded cheese. You want melty chunks of cheese throughout.

Let sit for about 15 minutes before serving.
Note: If there is a video, it will not display while there is an adblocker.
Notes
You can use canned pinto beans, if you aren't able to cook from dry. You'll need three 15.5 ounce cans.
Serve with chips as an appetizer. You can also use it to make bean tostadas, burritos or spread on sandwiches.
This recipe has been adapted from a recipe by Elena Zelayeta circa. 1944. In her recipe, she stirred in sardines. I substituted pickled jalapenos for the salty, briny taste, without using sardines. You could use sardines instead, if that's your preference.
View the online web story at Frijoles Puercos Refried Beans.
Nutrition Facts
Frijoles Puercos Sinaloa Style (+video)
Amount Per Serving
Calories 205
Calories from Fat 126
% Daily Value*
Fat 14g22%
Sodium 563mg24%
Carbohydrates 8g3%
Protein 11g22%
* Percent Daily Values are based on a 2000 calorie diet.
______________________
Percent Daily Values are based on a 2000 calorie diet. All amounts are estimates and 24Bite® takes no responsibility for actual figures since calculations vary by packaging and supplier. Please calculate the amounts yourself based on package labeling if you have specific dietary requirements. 24Bite®, Kim Guzman or Christian Guzman shall not be liable for adverse reactions or any other outcome resulting from the use of recipes or recommendations on this website or actions you take as a result.
© 2019-2023 Kim Guzman and Christian Guzman. All rights reserved. Subscribe to 24Bite email newsletters.
Follow 24Bite: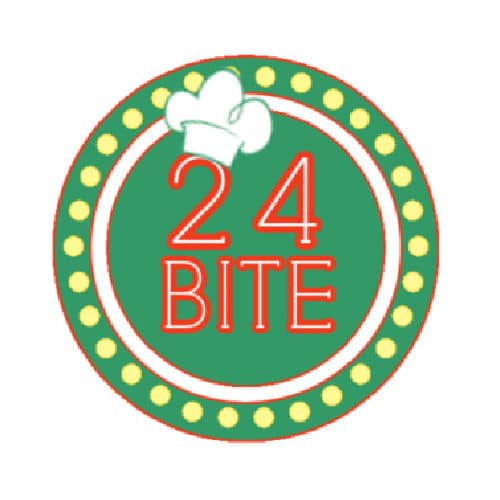 Twitter | Facebook | Pinterest