Unique Tiramisu Recipes include recipes you'll want to make for every special occasion and beyond. Step outside the tiramisu box with something new.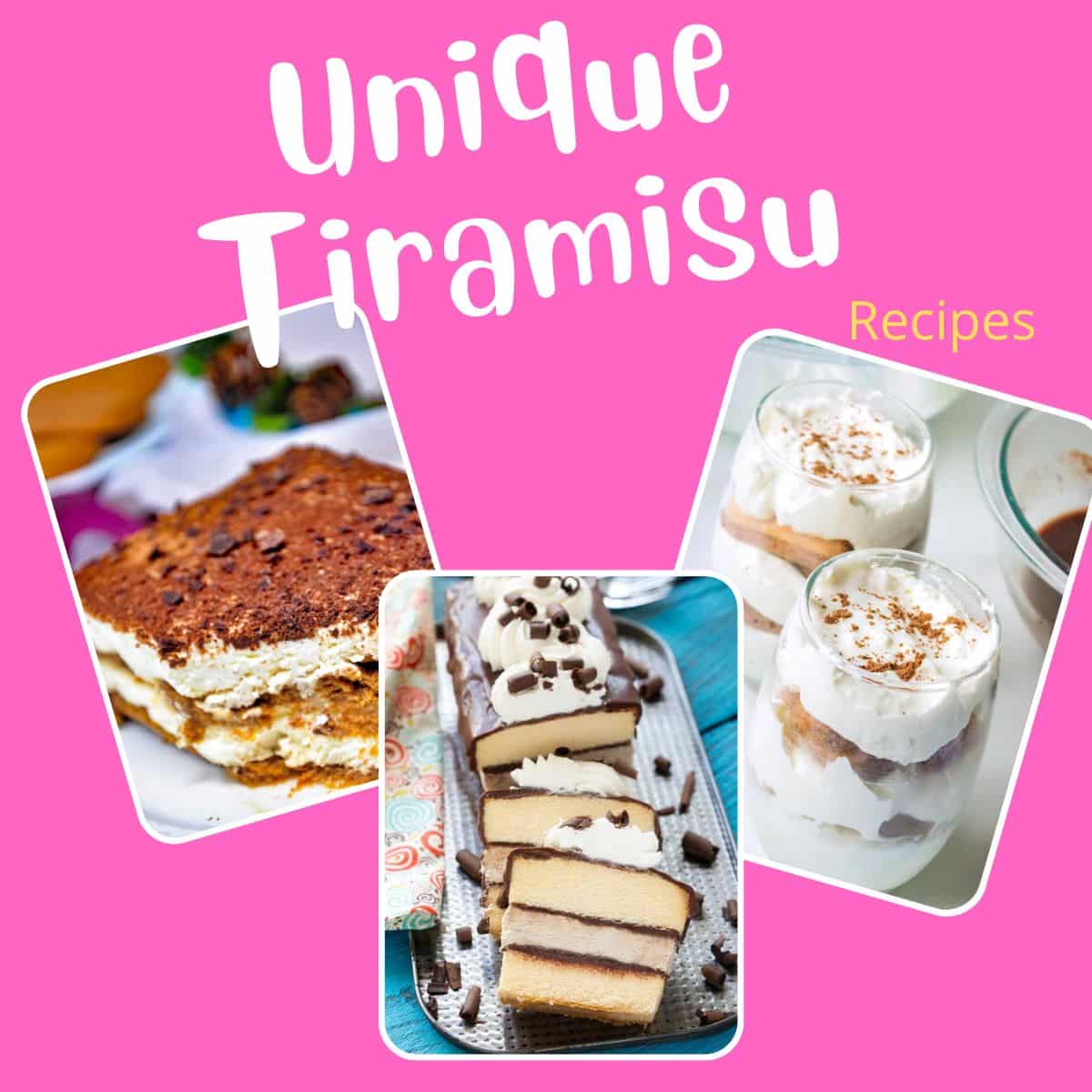 What is Traditional Tiramisu Made Of?
Traditional Italian Tiramisu is a creamy coffee flavored dessert. You start with coffee-dipped ladyfingers, layered with a mascarpone cheese mixture and a heavy sprinkling of cocoa.
There are variants that include soaking the ladyfingers in different types of alcohol, like Marsala wine or Amaretto.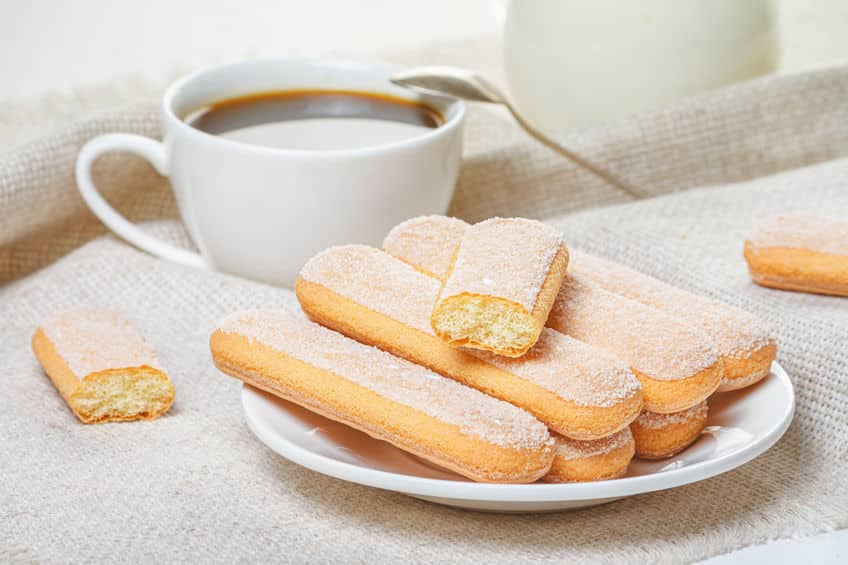 Recipe developers all over the internet are coming up with other fun ways to fall in love with non-traditional Tiramisu. These unique tiramisu recipes are sure to become your new family favorites.
What Kind of Coffee Do You Use for Tiramisu?
This is an Italian dessert so most recipes will include Italian espresso for dipping the ladyfingers. You can use espresso powder if it's easier for you to find.
The beauty of this Tiramisu roundup of recipes, though, is to show some other unique ways to make variations you won't soon forget.
Does Tiramisu Have Raw Eggs?
Traditional Tiramisu includes raw eggs. It helps with the color and texture of the dessert. It's not the only thing made with raw eggs. You'll find mayonnaise and Caesar salad dressing recipes with raw egg too.
If you're not a fan, you'll be pleased to know that many recipe developers have found alternatives to the raw eggs.
Unique Tiramisu Recipes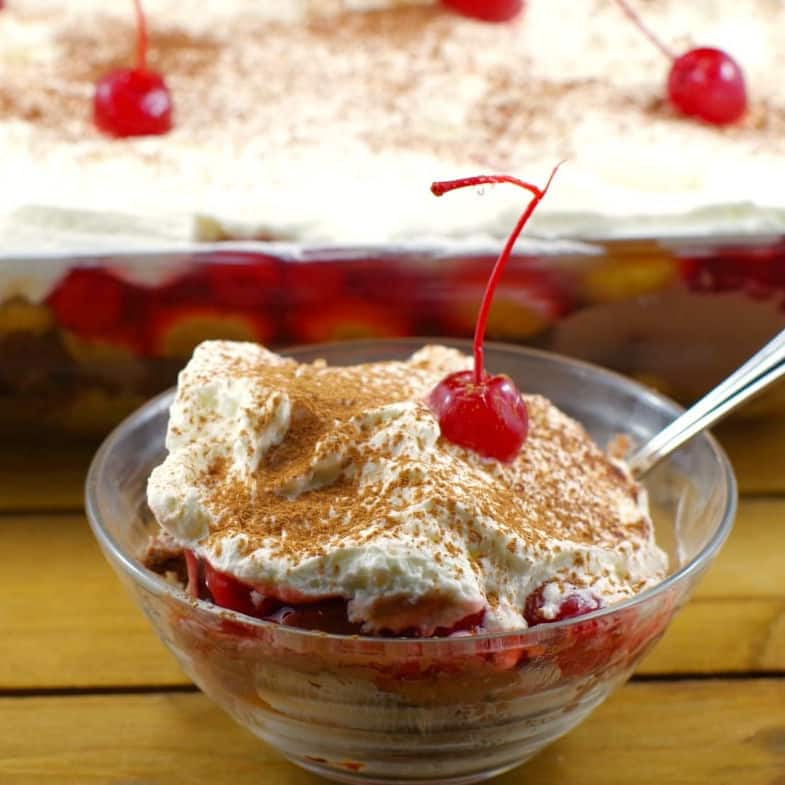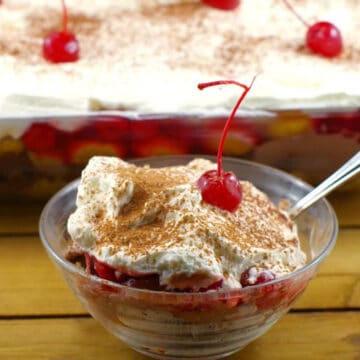 Black Forest Tiramisu No Bake
Black Forest Cake and Tiramisu is the perfect pairing for a delicious family favorite.
Recipe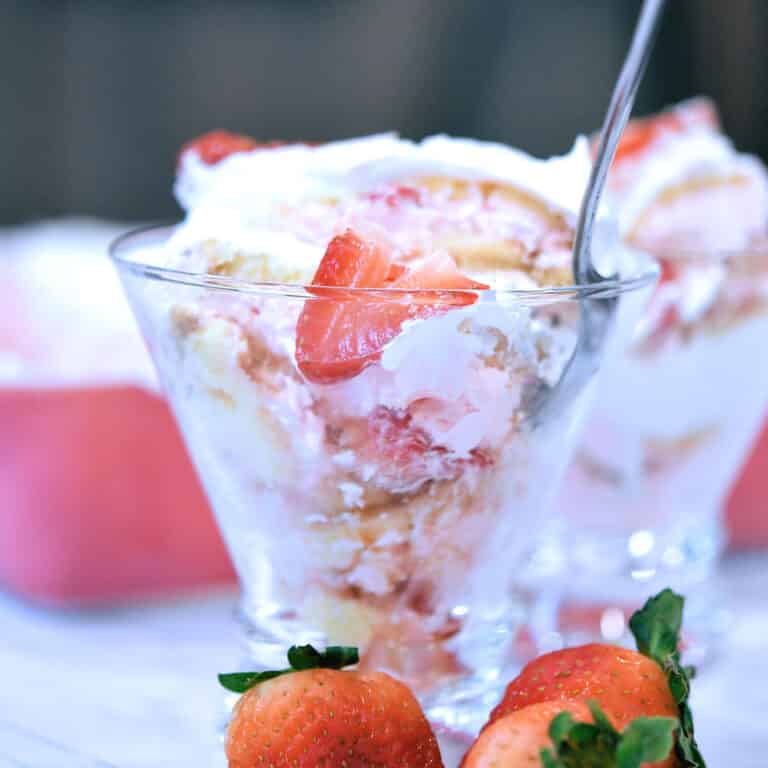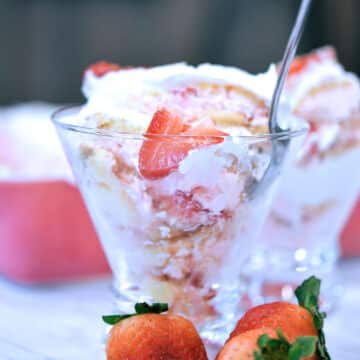 Strawberry Tiramisu No Bake Layered Dessert
Strawberry Tiramisu is the amazingly light and refreshing dessert you didn't know you needed. It's a fun and easy twist on the Italian classic.
Recipe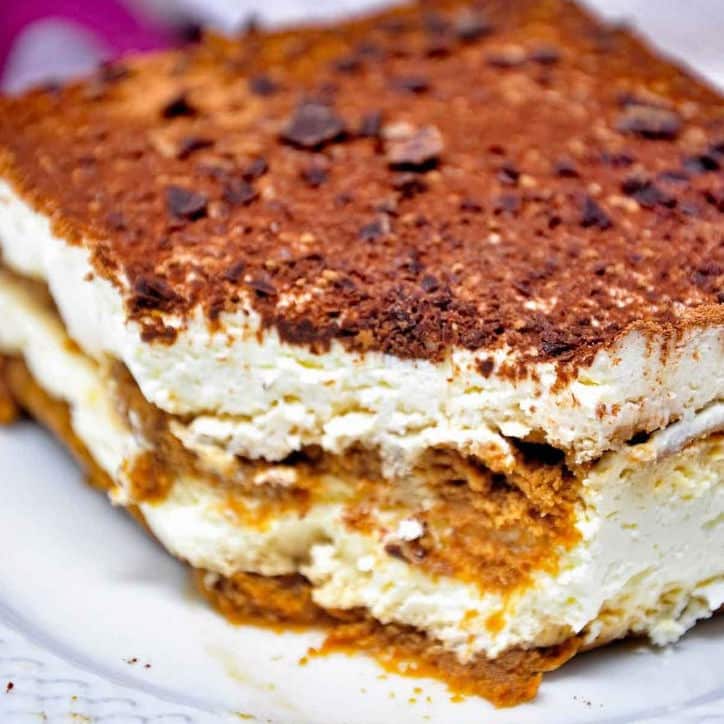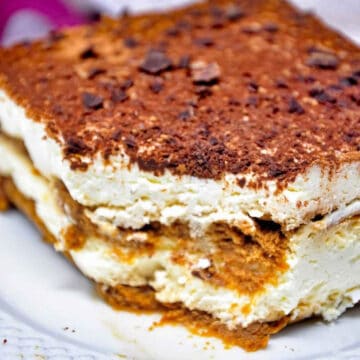 Eggless Tiramisu
Tiramisu is a popular Italian dessert. Check out this quick and easy recipe to make a no-bake, eggless tiramisu at home from scratch without alcohol.
Recipe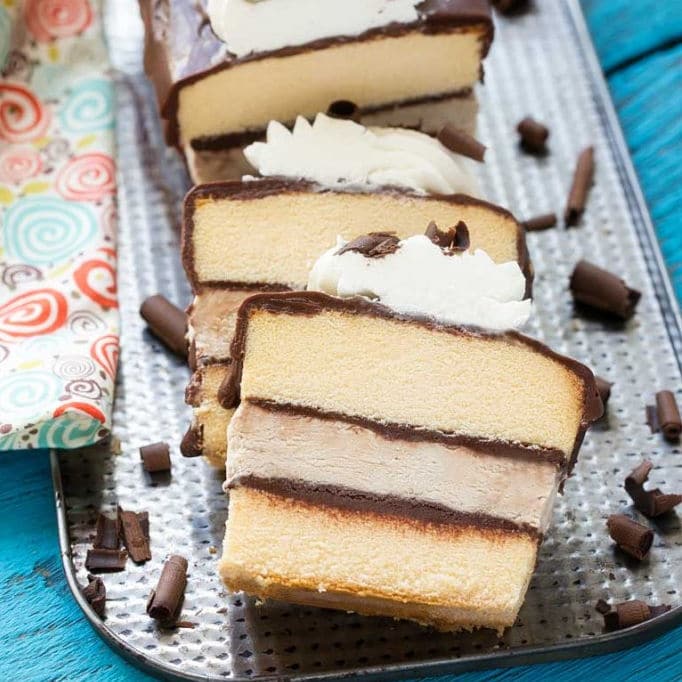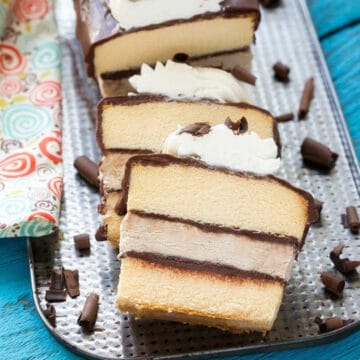 Tiramisu Ice Cream Cake
This tiramisu ice cream cake layers no-churn coffee ice cream, cake and chocolate for a decadent dessert that's great for entertaining.
Recipe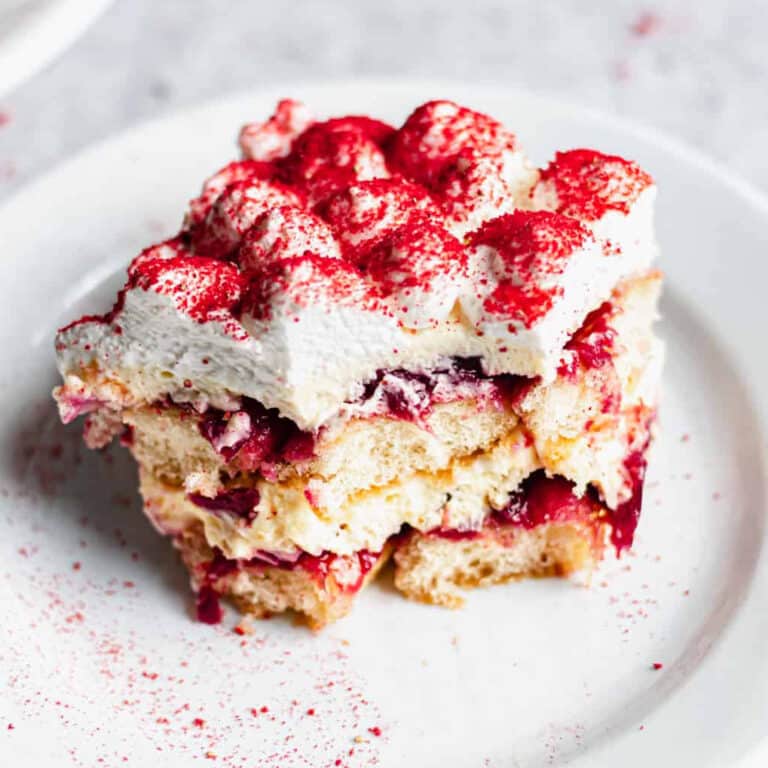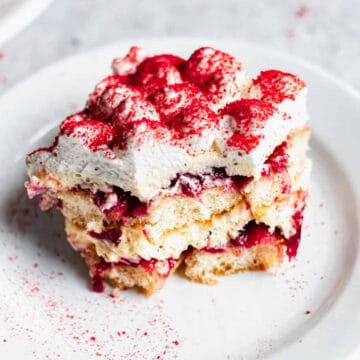 Cherry Almond Tiramisu
This light and refreshing Cherry Almond Tiramisu is the perfect summer no-bake recipe! Amaretto dipped lady fingers, sweet cherry filling and silky mascarpone cream provide a combination that's sure to please.
Recipe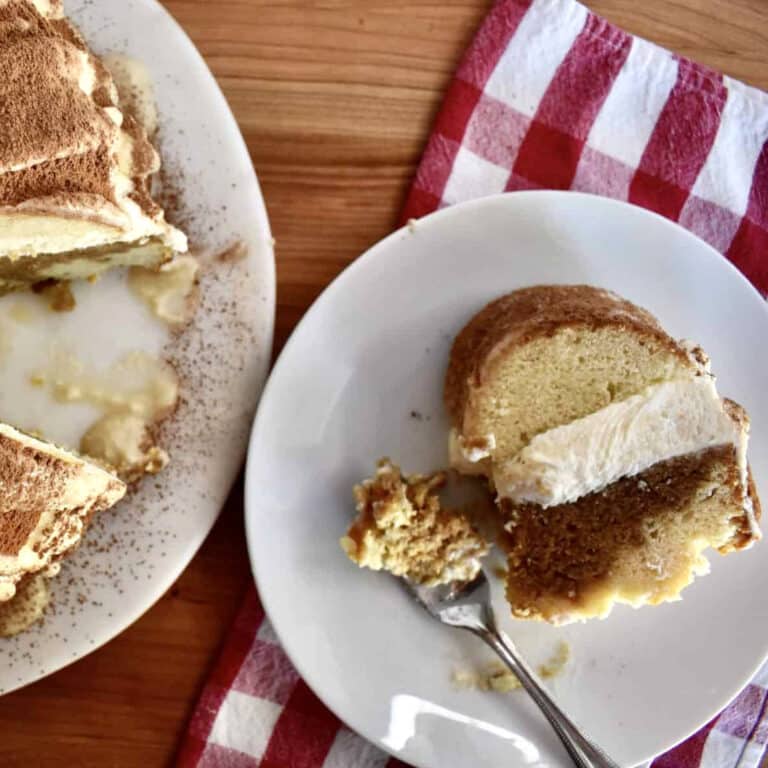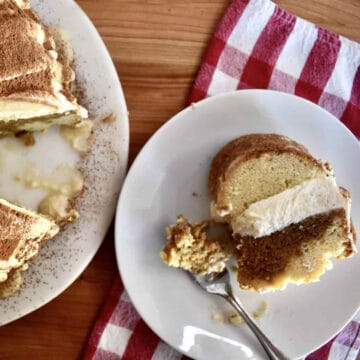 Tiramisu Bundt Cake
Tiramisu Bundt Cake is a fun take on traditional Italian tiramisu with all of those tiramisu flavors you love! Made with Kahlua, espresso, and mascarpone, this tiramisu cake is great for holidays, birthdays, or any special occasion.
Recipe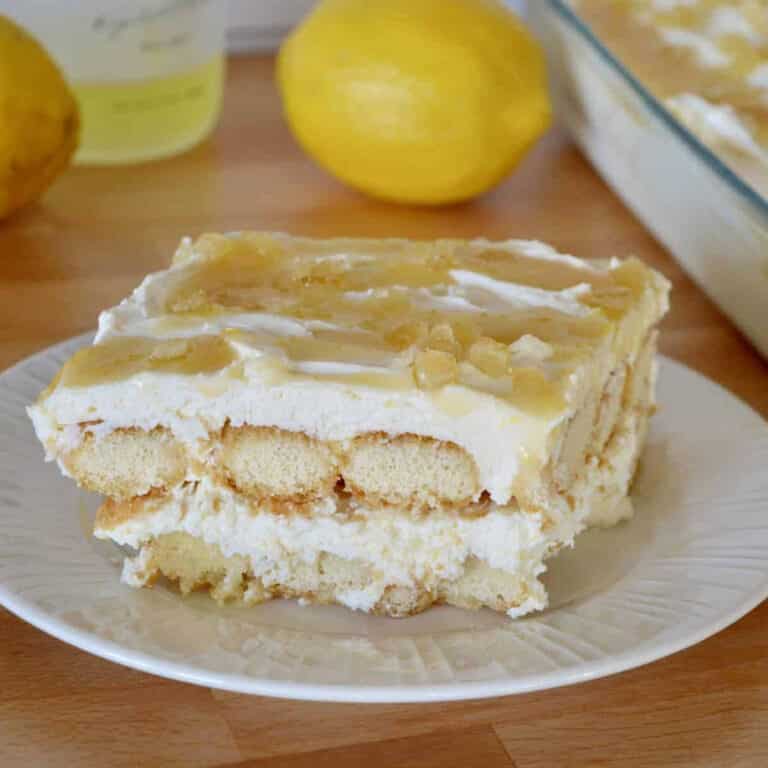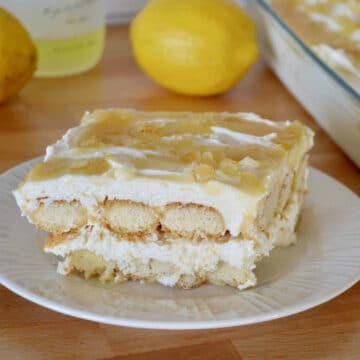 Limoncello Tiramisu
Limoncello Tiramisu is a simple and make-ahead Italian dessert made with Limoncello liqueur, mascarpone cheese, and ladyfinger cookies. Full of bright flavors, you are going to love this lemony version of classic tiramisu.
Recipe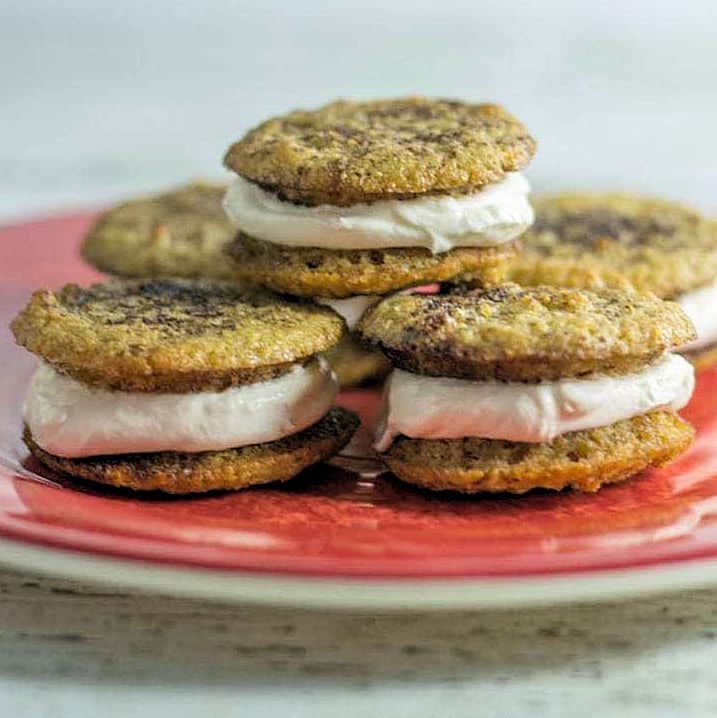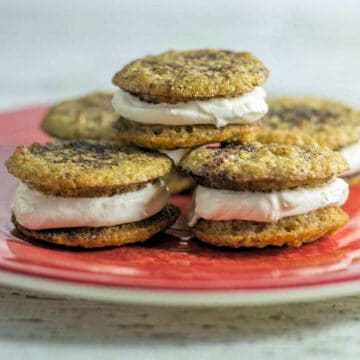 Gluten Free Tiramisu Whoopie Pies
A low carb gluten free tiramisu whoopie pies recipe to give you a little pickup during the day. The keto cookies have a creamy filling spiked with espresso and rum.
Recipe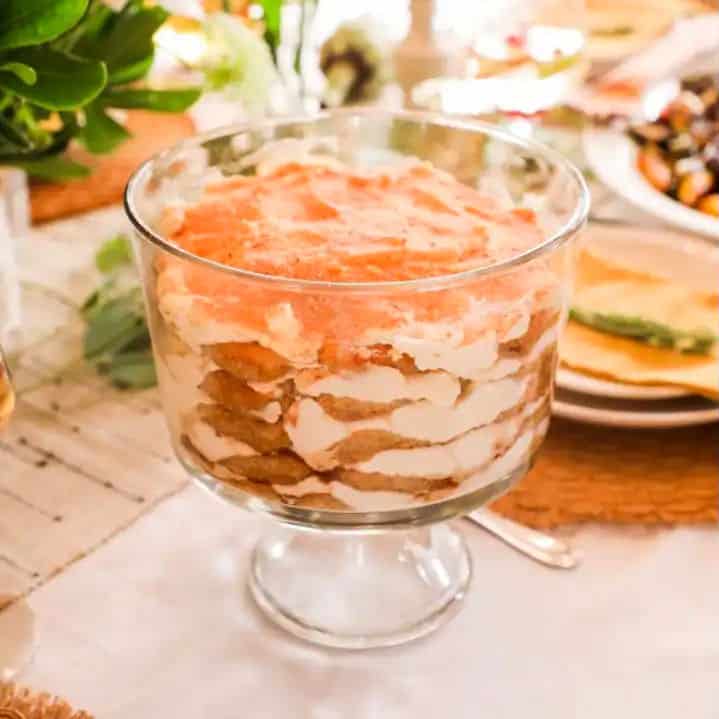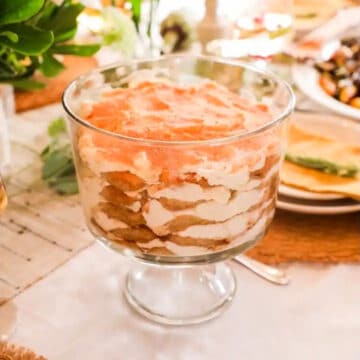 Tiramisu Trifle with Pumpkin Spice
Tiramisu Trifle with Pumpkin Spice is a creamy, eggless tiramisu with impressive layers of coffee-soaked ladyfingers and whipped mascarpone cream. This show-stopping easy tiramisu trifle showcases the warm fall flavors of coffee, pumpkin spice, and cinnamon sugar.
Recipe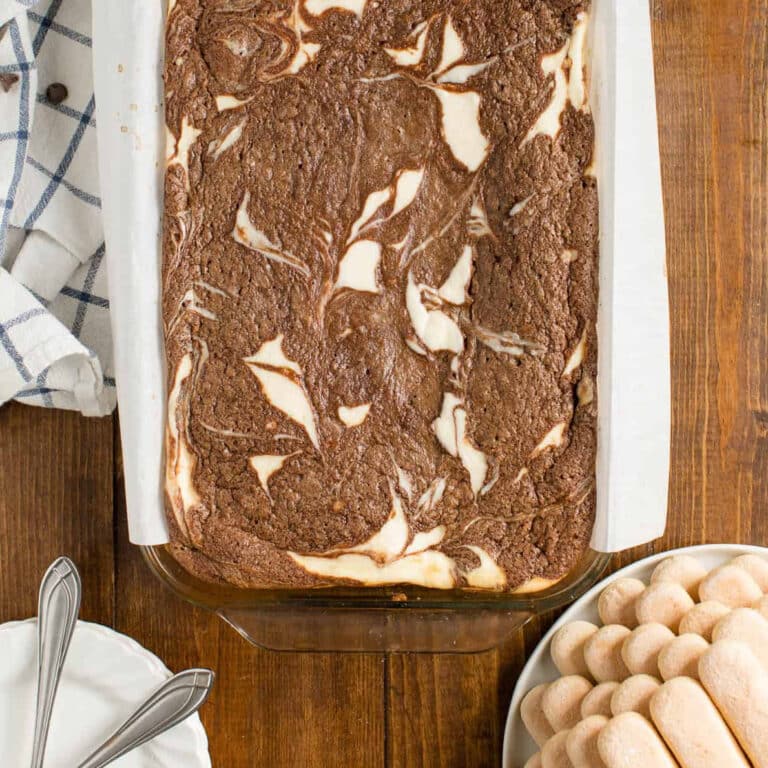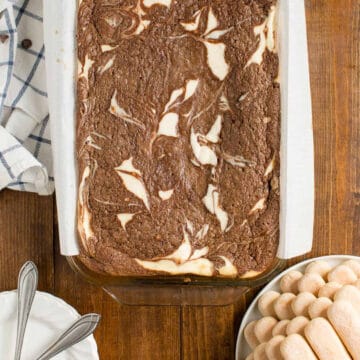 Tiramisu Brownies
Tiramisu Brownies are the dream chocolate dessert for coffee lovers! These fudgy brownies are covered in coffee-soaked ladyfingers and topped with a swirled sweet cream cheese and mascarpone top for a stunning and easy dessert.
Recipe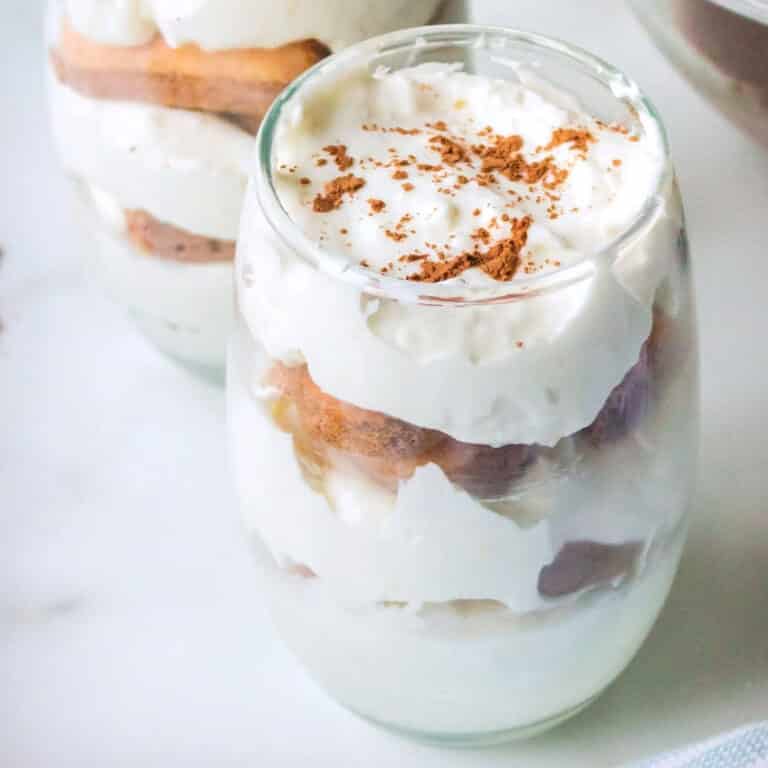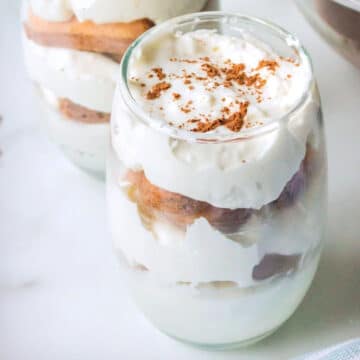 Hot Chocolate Tiramisu
Hot Chocolate Tiramisu is a delicious, no-bake dessert that's made without coffee. It's an easy recipe that makes a great holiday dessert. 
Recipe
All images from other bloggers are used with their permission.
Pin It!
Click here to Pin It.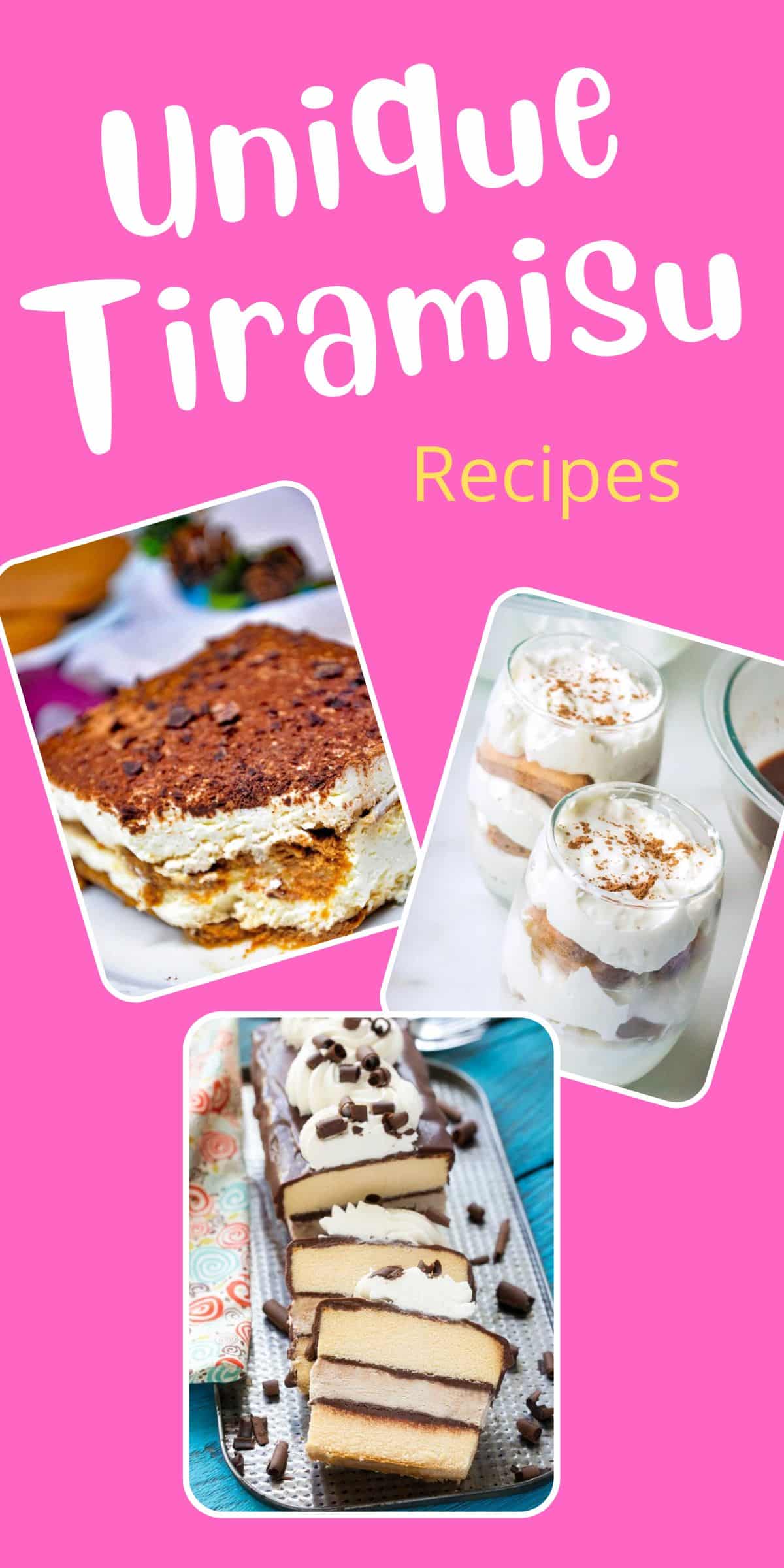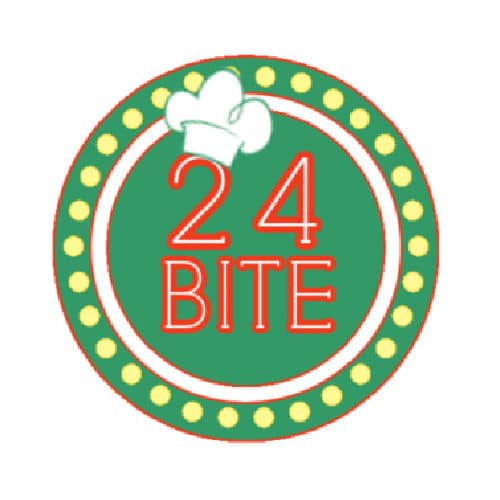 Twitter | Facebook | Pinterest