This delicious Vegan Spinach Pesto Recipe is a lighter, less intense version of pesto since it's made solely with spinach instead of basil. With spinach pesto, you won't have the sharpness of basil, for a more casual blend of flavors.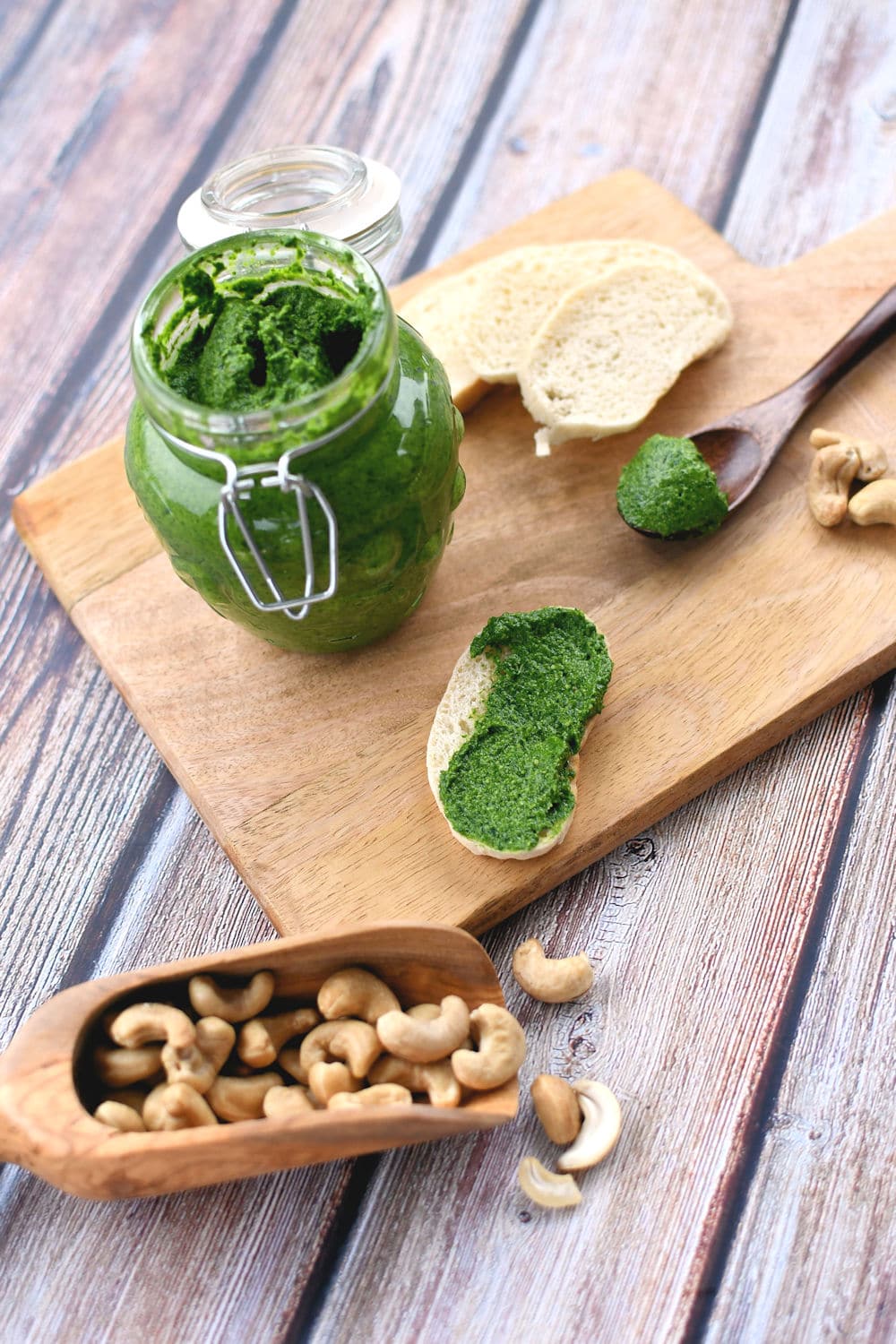 Spinach Pesto vs. Traditional Basil Pesto
Pesto has been made for centuries and is usually made with basil, cheese, pine nuts and oil.
Naturally, I love basil pesto but we don't have any basil ready for harvest. I'll be trying this recipe again, using all basil. I'm an all-opportunity purveyor of pesto!
Spinach is a great substitute for basil and it doesn't have that intense flavor. If you've never tried pesto, I recommend that you start off with spinach. You can use a lot of different herbs and vegetable leaves to make pesto, but spinach is one of the milder versions.
Vegan Spinach Pesto
As a non-vegan, I am learning new things about being a vegan all the time. Just last week, I learned that Parmesan cheese isn't a vegetarian cheese since it's made with animal-produced enzymes. This never would have occurred to me, but I'm so glad to learn it because it helped me develop this new Vegan Spinach Pesto Recipe.
While you can purchase Vegetarian Parmesan, I've been unsuccessful in finding it in markets around me. This brought on a search for a vegan substitute.
I found this interesting recipe for Grateable Vegan Parmesan Cheese by Sophia DeSantis of Veggies Don't Bite. Thank you, Sophia!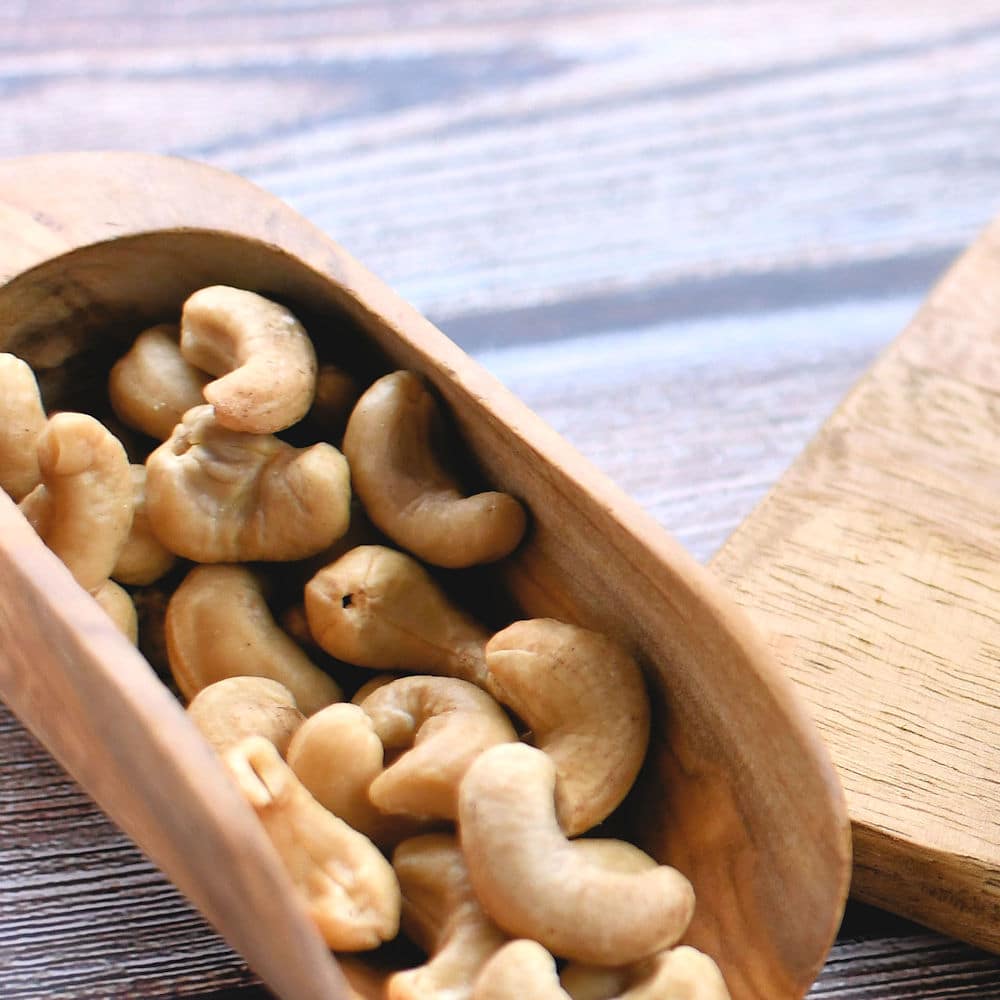 The Vegan Parmesan Cheese has a base of cashews. Since I LOVE cashews, I was all for giving it a try and I went straight into adapting it for this Vegan Spinach Pesto Recipe.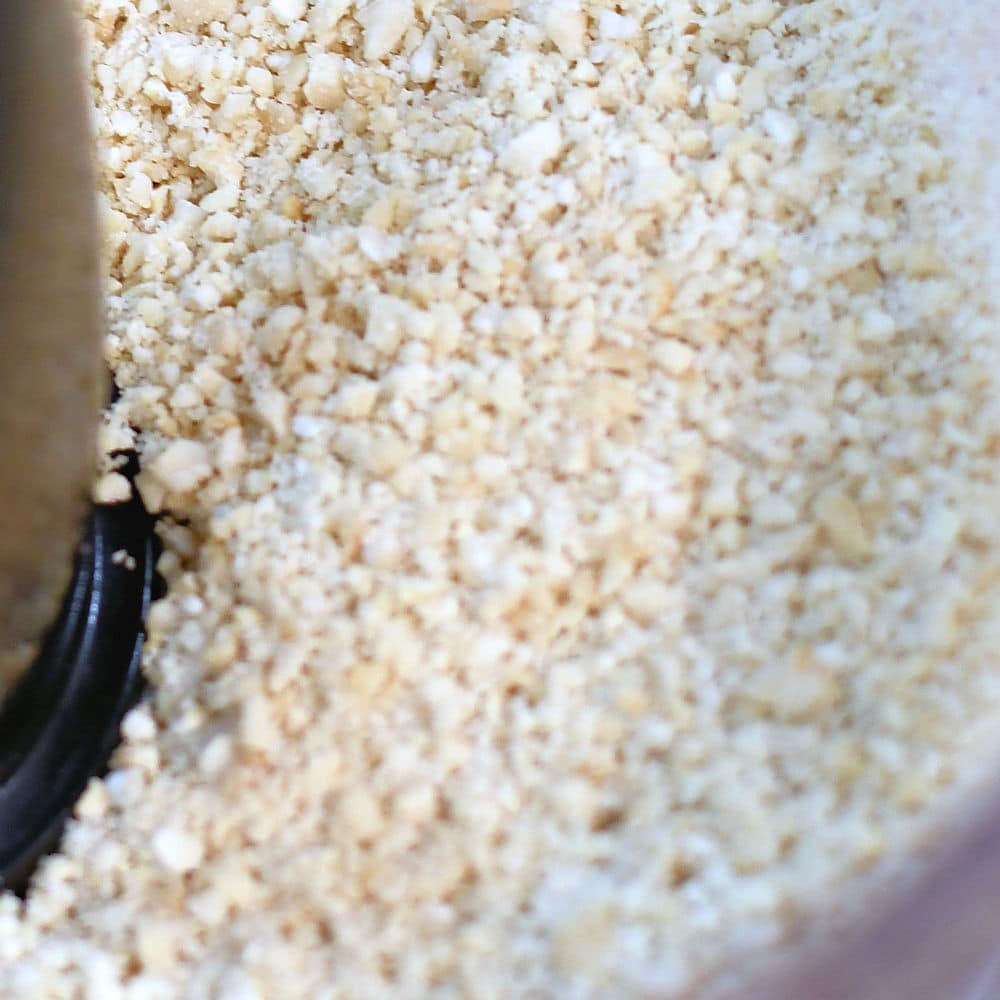 It takes no time at all to crush these cashews to fine little crumbs using the food processor.
To Garlic, Or Not to Garlic
If I'm going to use my pesto fresh (raw), I prefer it without garlic. Garlic is fairly strong when it's raw. If I'm going to eat pesto on crackers or instead of mayonnaise on a sandwich, I would rather not have that loud garlic taste.
If I plan on using it with pasta, pizza or anything that will require cooking, I don't mind using a couple of cloves of garlic. It's wonderful, in fact!
Try it both ways to see which you prefer.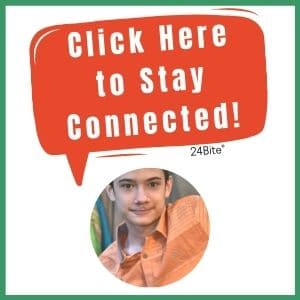 How to Use Vegan Spinach Pesto
Spread it on a cracker
Serve it as a dip with crackers or vegetables
Use it on a pizza instead of tomato-based sauce
Spread it on bread for a sandwich in place of mayonnaise
Toss with freshly cooked pasta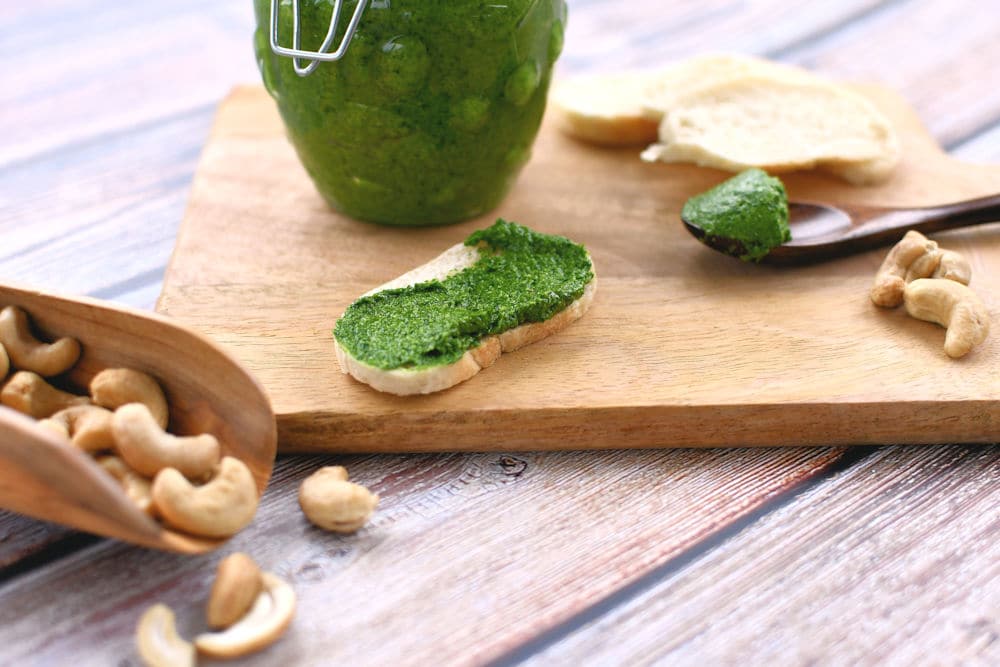 Keep tightly covered in the refrigerator for up to a week or in the freezer for up to 6 months.
Try this Vegan Pesto Pasta Recipe with one of these other recipes at 24Bite:
Recipe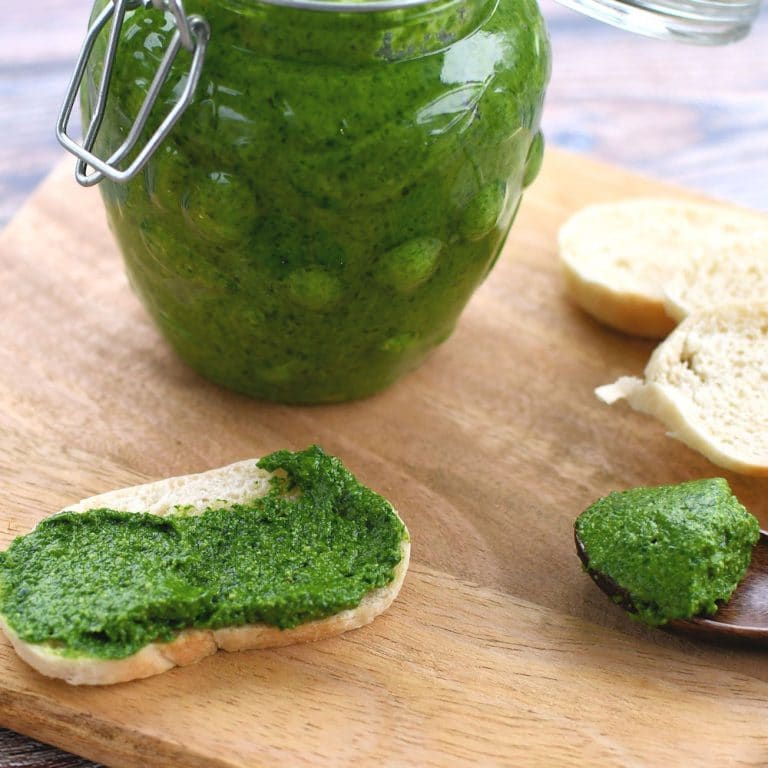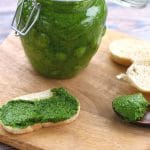 Pin Recipe Now
Vegan Spinach Pesto Recipe
Print Recipe
This delicious Vegan Spinach Pesto Recipe is a lighter, less intense version of pesto since it's made solely with spinach instead of basil.
For more information, be sure to check the recipe details in the attached 24Bite® post.
Ingredients
1

cup

Raw Cashews

2 ½

teaspoon

Lemon Juice

1

teaspoon

White Vinegar

½

teaspoon

Salt

½

teaspoon

Pepper

pinch

Ground Mustard Powder

11

ounces

Baby Spinach

,

washed and pat dry

½

cup

Olive Oil
Instructions
Place the chopping blade in the food processor and process the cashews until finely chopped, about 10 seconds

Add lemon juice, vinegar, salt, pepper and mustard to processor bowl. Pulse once or twice.

Add enough basil and spinach leaves to fill the processor bowl and process until finely chopped. Continue adding more leaves to bowl to process further, until all leaves are in the bowl and processed.

Remove the pusher from the sleeve at the top of the processor and while the blade is still processing, slowly pour in the olive oil.

Makes 2 cups or 16 two-tablespoon servings.
Notes
If you like garlic in your pesto, add two to four cloves of garlic and process with the cashews.
This recipe makes about 16 ounces of pesto. Calorie count is by ounce (two tablespoons).
Nutrition Facts
Vegan Spinach Pesto Recipe
Amount Per Serving
Calories 109
Calories from Fat 90
% Daily Value*
Fat 10g15%
Sodium 89mg4%
Carbohydrates 3g1%
Protein 2g4%
* Percent Daily Values are based on a 2000 calorie diet.
______________________
Percent Daily Values are based on a 2000 calorie diet. All amounts are estimates and 24Bite® takes no responsibility for actual figures since calculations vary by packaging and supplier. Please calculate the amounts yourself based on package labeling if you have specific dietary requirements. 24Bite®, Kim Guzman or Christian Guzman shall not be liable for adverse reactions or any other outcome resulting from the use of recipes or recommendations on this website or actions you take as a result.
© 2019-2021 Kim Guzman and Christian Guzman. All rights reserved. Subscribe to 24Bite email newsletters.
Follow 24Bite: