When you're doing food photography, having some fresh green herbs around and on your food works really great for your photography. You see it everywhere when you're looking at recipes.
You can easily grow herbs yourself and have them fresh at your fingertips.
Growing your own herbs for food photography is a lot easier than you might think!
Where Can You Use Fresh Greenery?
Above is a perfect photo showing some gorgeous basil that I had just snipped off the top of one of our basil plants. It's beautiful and brings amazing color to the photograph. It also worked really well in the homemade meat sauce.
Imagine harvesting basil in the middle of the winter to make your own fresh pesto. Use your own fresh cilantro in some fresh salsa. You will find lots of places you can use your own fresh herbs.
Here is my yummy Green Enchilada Sauce. It's so tasty and full of flavor because the peppers are roasted first. Just looking at the photo makes me want to grab some chips and start dipping. I've used some stems of cilantro to decorate which works really well here.
In this Instant Pot Vegan Noodle Soup, I used the top greenery from some celery. Yes, celery! Isn't that great? So much green!
These are examples of where to use greenery to decorate your dishes because it makes a world of difference.
How To Get Fresh Greenery Easily
I can't tell you how many times in the past we've bought a bag of parsley or a bag of cilantro for photography. We use a little bit of it maybe twice and then it has gone bad and has to be tossed. It's a never ending process.
Now, I'm prepared! Mom and I fired up the AeroGarden with lots of different herbs for food photography. Now, if I need some fresh green in my photography, or even some fresh herbs for my cooking, I've got it right here, waiting for me.
Get Your Own AeroGarden
If you want to get started with an AeroGarden, this is a great size to grow several different herbs.
It takes my AeroGarden only about three weeks before I can start snipping off leaves for my photography, but it keeps growing so I can use it for weeks or months!
If you prefer to pick your own herbs, I recommend the Grow Anything Kit. You get all the baskets, but you can put in your own seeds.
Which Herbs to Use for Food Photography
I find that there are lots of different herbs that can be used for food styling for photography. Looking above, I even used the top of celery. Green leaves make everything look so fresh!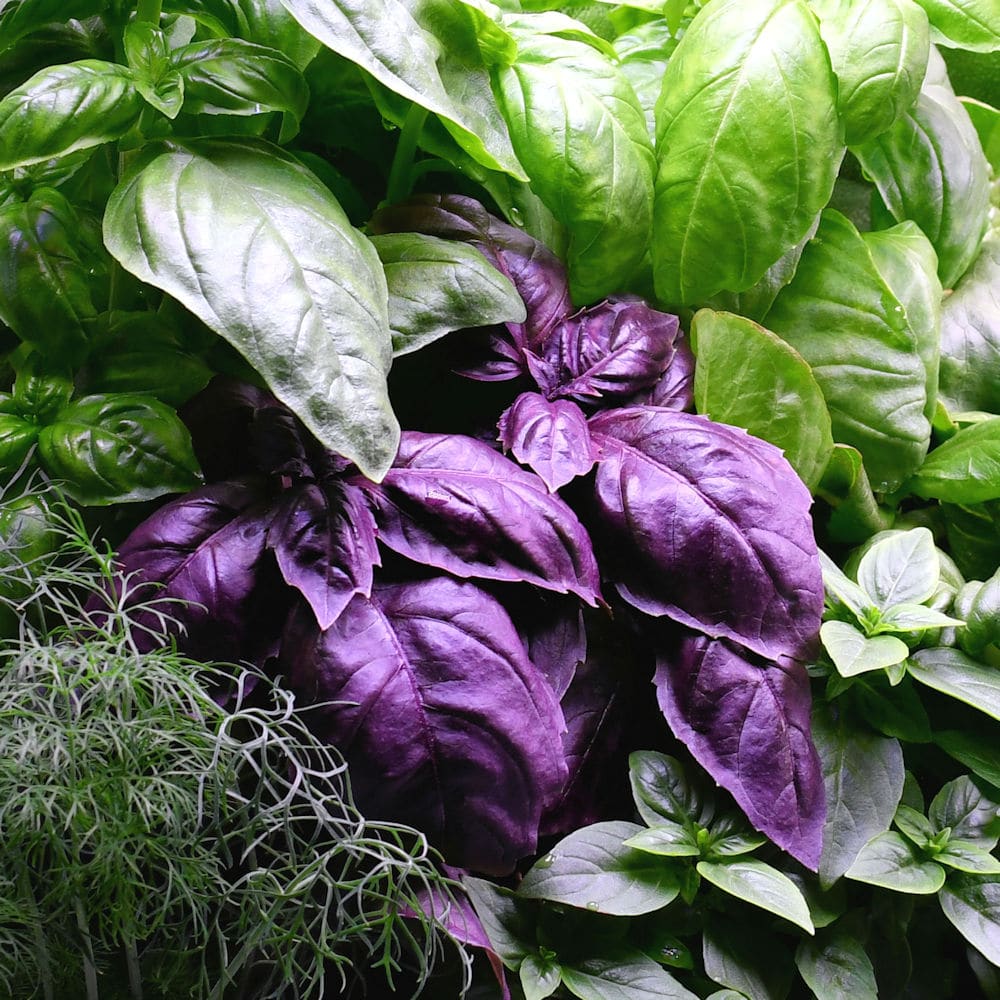 Here's an incredible photo from our AeroGarden of Genovese Basil, Purple Petra Basil, Globe Basil and Dill.
Here is a list of my most-used herbs.
Basil
Mint
Parsley
Cilantro
Dill
My favorite is basil. It comes in so many varieties. Genovese Basil is the one with the really big leaves. Globe Basil is the one with the tinier, more compact leaves. I like to have both of these depending on what type of food I'm styling.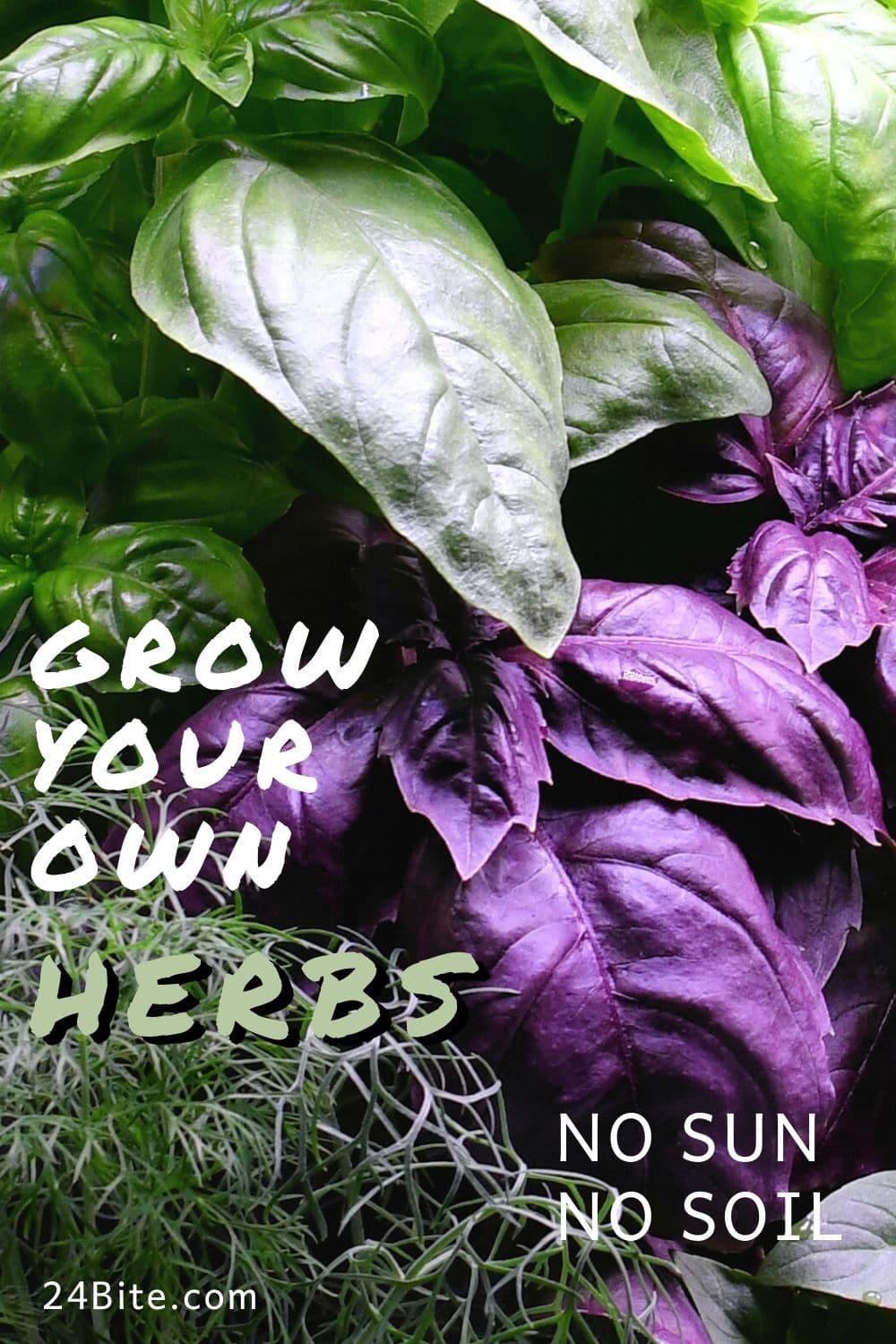 We actually have three AeroGardens going in the house right now. We are growing everything from tomatoes to petunias. And, yes, we're right in the middle of December! I can't wait to pick some fresh tomatoes in the winter. So fun!
This has made such a huge difference in my food photography in the last couple of months. It's so easy to style the food when you've got fresh picked herbs at your fingertips.
I hope you will look into the Aerogarden for your business or pantry. Enjoy!
How to Grow Your Own Alfalfa Sprouts Microgreens at home.
Follow 24Bite: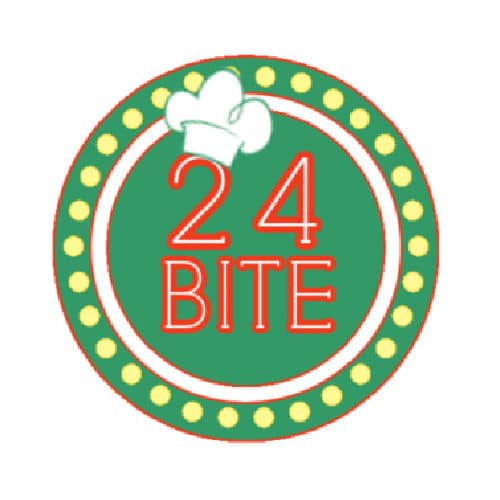 Twitter | Facebook | Pinterest
Pin It: